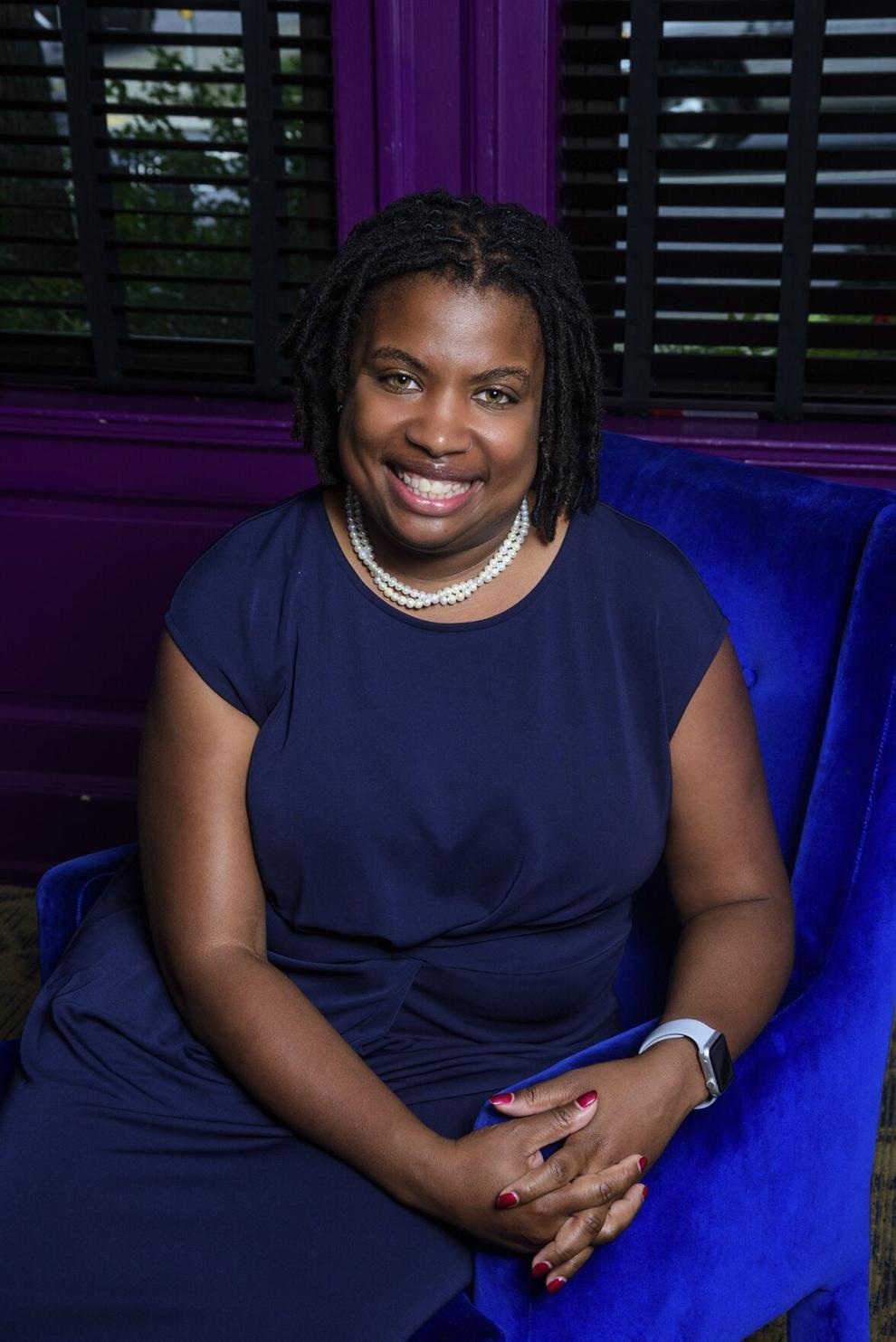 The Winston-Salem Foundation has chosen a nonprofit executive with health-care experience as the fifth president in its 101-year history.
The foundation's committee said Thursday that LaTida Smith will begin her duties Sept. 1. Smith was selected following a national search conducted by Koya Partners.
Smith, 47, replaces Scott Wierman, who had served in president's role for 23 years and has been with the nonprofit for 32 years.
She is the first female and first Black individual to head the foundation.
Wierman stepped down late last fall to take over as president and chief executive of the Community Foundation of the Lowcountry in Hilton Head, S.C. Lisa Purcell has been serving as interim president.
Smith is now serving as the first president and chief executive of the Moses Taylor Foundation of Scranton, Pa., which covers a largely rural 11-county region in northeast Pennsylvania.
Her work in nonprofit philanthropy includes experience shaping strategies in urban communities with 12 years at Saint Luke's Foundation in Cleveland, Ohio, and three years directing federal grants for the Cleveland Department of Public Health.
"It is an exciting time in the history of Winston-Salem, and The Winston-Salem Foundation is in a unique position to ensure the entire community benefits and contributes to designing the innovations and investments that are sparking this resurgence," Smith said in a statement.
"I am eager to champion the foundation's commitment to racial equity and honored to lead a well-respected team dedicated to learning and authentic community engagement."
Smith said she has some familiarity with Winston-Salem. Her grandmother is from here and she has family in the Fayetteville area. She's also worked with local nonprofit officials on some national boards.
The foundation committed in 2018 to advancing racial equity across all its work in Forsyth that included investments in two areas: building an inclusive economy and advancing equity in education.
In addition to grantmaking, the foundation is prioritizing social and human capital "by strengthening partnerships with local organizations and individuals with lived experience." The foundation's strategic initiatives, the Black Philanthropy Initiative and The Women's Fund of Winston-Salem, also are addressing those challenges.
Smith said she was attracted to her new job because the foundation "has a very pronounced commitment to racial equity. It was looking for a leader who could advance its goals."
Smith said she is hopeful that by expanding and enhancing racial equity initiatives in the local community, it will play a role in easing local racial tensions as well.
"We want to create more opportunities for all Forsyth residents to participate in the local resurgence, particularly when it comes to education and workforce training," Smith said.
"We want to help those communities that have struggled in those efforts to get better plugged into these new opportunities."
Randall Tuttle, the foundation committee's chairman, said "LaTida's strong background in philanthropy, equity practice and building relationships was the perfect fit for the important work we're partnering on in the community."
Jeff Lindsay, a search committee co-chairman and Novant Health Inc.'s chief operating officer, said Smith has a deep commitment to equity and inclusion work, and she understands the complexities and challenges required to move our community forward."
Smith said the broad base of support and donors for the foundation also were attractive to her in that "we have the flexibility to tackle challenges in multiple ways that independently and collectively can make a difference."
"COVID-19 demonstrated to us how much our health and well-being are interconnected as a society across all socioeconomic fronts, and how much more we recognize that our communities' successes are wrapped in interdependency."