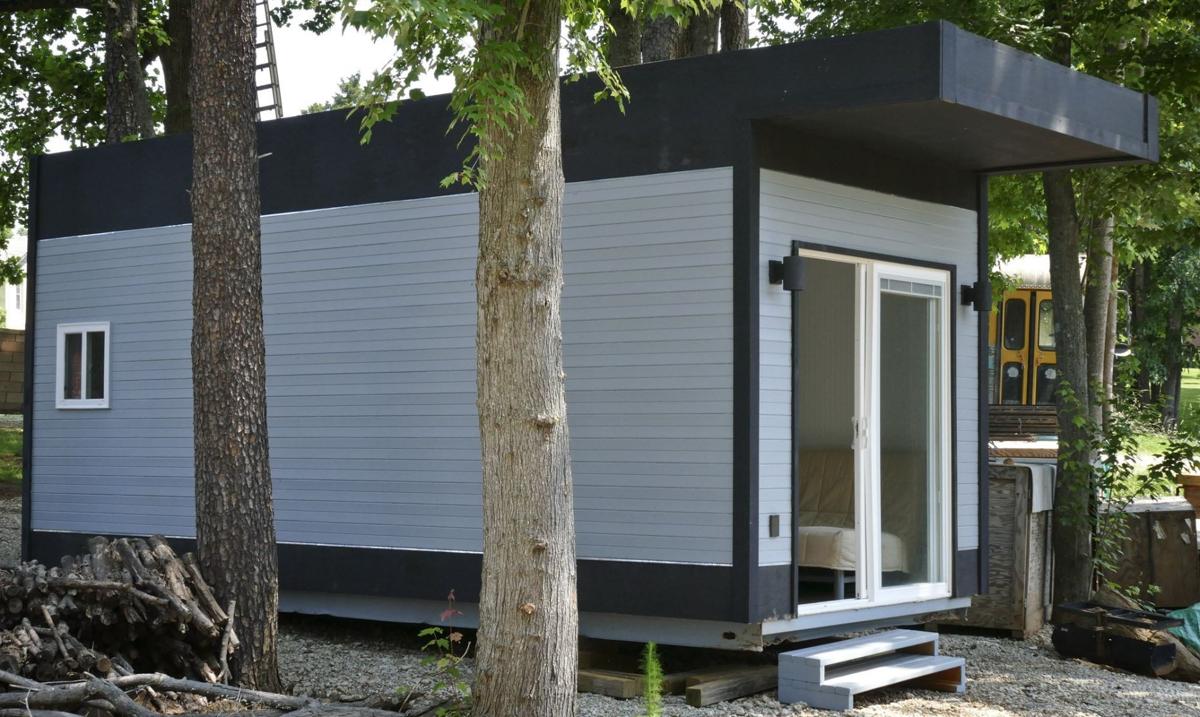 Regulations that could determine where people might have tiny houses or other secondary dwellings on single-family lots appear certain to get a lot more discussion as members of the Winston-Salem City Council found themselves poles apart on the issue in committee on Tuesday.
City officials say the regulations now on the books are unenforceable because of recent court decisions, but that doesn't make it clear what should take their place.
The rules were discussed in Tuesday's meeting of the Winston-Salem City Council's committee on community development, housing and general government.
Two widely diverging viewpoints emerged in Tuesday's discussion: That secondary dwellings could ruin the character of neighborhoods with single-family dwellings; and that such secondary housing is needed in an era of more people getting older or being attracted to a high-density urban lifestyle.
The city has allowed secondary dwellings on single-family lots as long as they were occupied by relatives, caretakers and the like, but Council Member Jeff MacIntosh said the rules are widely flouted because the city doesn't carry out inspections to make sure the rules are followed.
City planning staffers say that the courts have ruled that occupancy rules can't be based on the status of the person living in a dwelling. That kicks the props out from under the city's current rules.
Although not directly intended to address the issue of tiny houses — ultra-small houses that are a fad in some quarters — the rules the city adopts could make it easier or harder for people to have and live in them.
"I see this as a way to have density in our urban communities that don't have it right now," said Council Member D.D. Adams, who added that she is "about the tiny house concept."
But Council Member Dan Besse said that leaving neighborhoods completely open to secondary dwellings, regardless of the personal relationship between primary and secondary occupants, could profoundly transform neighborhoods.
"We are allowing an additional lot for residential on a lot not zoned for (multifamily) residential," Besse said.
The city's planning staff is proposing regulations that would tighten regulations for secondary dwellings in light of the court rulings.
As proposed, the secondary dwelling could be lived in by two people at most, and would have to be located on a lot that is at least 9,000 square feet in size.
Council Member Molly Leight pointed out that if the council puts in those restrictions, it would not be possible to put secondary housing on most inner-city lots anyhow, since they often contain 7,000 square feet.
Under the proposed regulations, people wanting a detached secondary dwelling on a lot would still have to get approval from the board of adjustment, which would give neighbors a chance to have their say in a public hearing and possibly block the secondary dwelling if they objected to it.
Adams said neighborhoods might be allowed to vote on whether to allow secondary dwellings.
"I support neighborhoods being able to determine their own fate," she said.
The committee made no decisions on Tuesday, but will continue to discuss proposed rules in the coming months.