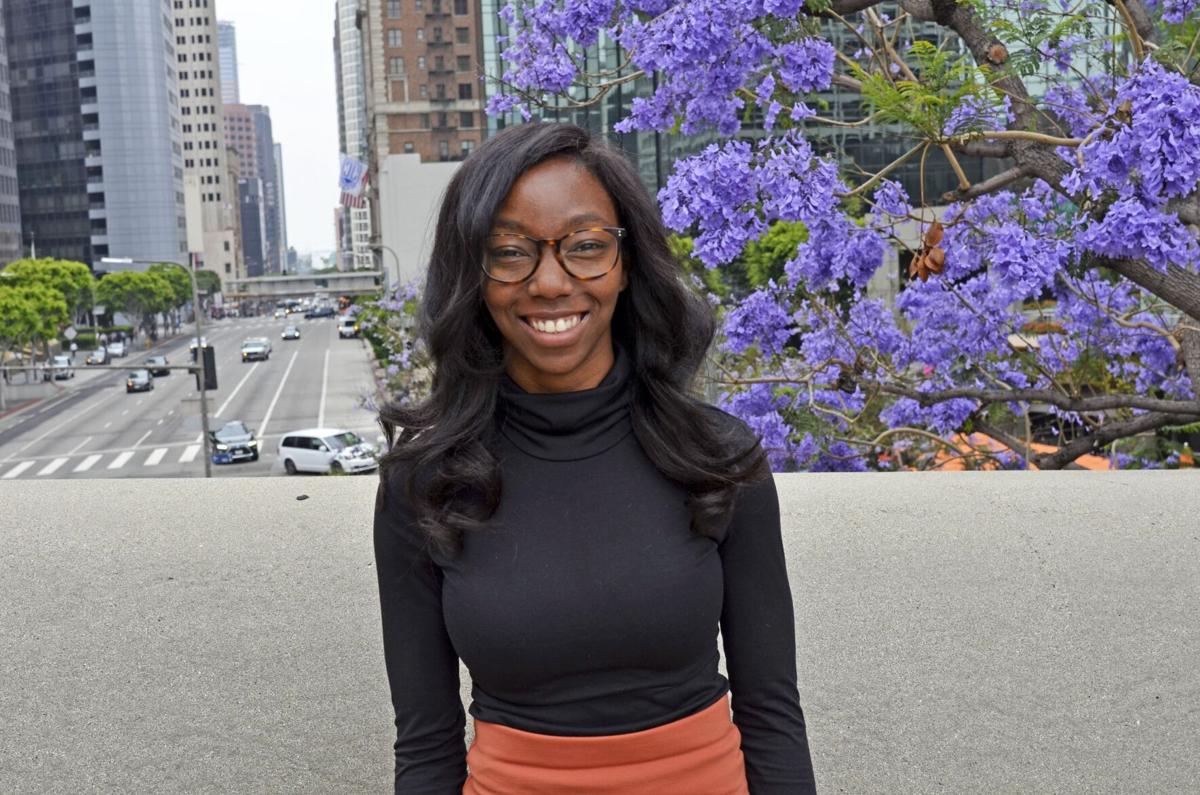 Chelsie Carlton, a Winston-Salem native, is among the contestants who will appear on the re-launched TV game show, "Supermarket Sweep" that premieres at 8 p.m. Sunday on ABC.
Carlton, 28, said she became interested in the show after she talked with her friend, Jaleah Wilder of Raleigh, about the two of them auditioning for the program.
"We know each other pretty well," Carlton said. "We didn't think much about it, and we just went for it. This is our game. This is for us."
Carlton and Wilder are teammates on the show as they compete against two other two-person teams using their grocery shopping skills and their knowledge of merchandise, ABC said in a news release.
The show begins with the "Mini Sweep" in which, upon solving a riddle, a player selected from each team runs through the supermarket to find a correlating product. The first person to grab the specially marked item wins some extra time and cash for the Big Sweep.
Three mini-games ensue, and the viewers will be introduced to the teams and test their knowledge of grocery items.
In the segment's "Big Sweep," one player from each team will run though the aisles trying to grab as many high-priced items as they can. In the end, the team with the highest Big Sweep total advances to "Super Sweep" round.
The winning duo then race against the clock to find five products in order to win $100,000.
Carlton, a 2010 graduate of Parkland High School, works as a hospital administration fellow at California State University at Northridge, Calif. A 2014 graduate of UNC Charlotte, Carlton lives in Los Angeles.
Carlton ran track at Parkland and UNC Charlotte.
The original "Supermarket Sweep" aired on ABC from 1965 to 1967 and became popular throughout the world, the network said. It was re-broadcast with new episodes in the 1990s and early 2000.
The show was recently re-launched in the United Kingdom as "Supermarket Sweep," ABC said.
The first version of the show was filmed in actual grocery stores. This year, producers used the Barker Hanger in Santa Monica, Calif. to replicate a supermarket for primetime viewers. The hanger covers 35,000 square feet, and is often used for TV productions, according to its website.
Leslie Jones, a comedienne and actress, will be the show's host of its 2020 version.
"I'm a fan of Leslie Jones," Carlton said. "She was amazing."
Carlton and the other contestants were selected in March, and Sunday's segment has already been filmed.
Carlton described herself as a strategic grocery shopper.
"I don't want to be in a grocery store any longer than I have to," Carlton said. "I do like to see what's new in the grocery stores."
Carlton doesn't prepare many of her meals, she said.
"I'm not like a big cooker," Carlton said. "I'm in the frozen aisle a lot, and that's another reason why we thought it would be our game."
Amid the coronavirus pandemic, the show's producers took many safety measures during filming, according to a Aug. 27 story in the Los Angeles Times about the game show.
The grocery products were disinfected with electrostatic sprayers, the newspaper reported. Jones and the contestants who appeared on the set without masks during filming were tested up three times a week.
The producers stressed they would follow the safety guidelines to prevent the spread of COVID-19, Carlton said.
She enjoyed her experience on the program because "I knew was going to be safe," Carlton said. "I didn't worry about it."
Carlton declined to reveal the outcome of show's first episode.
"You are going to have to watch," she said.
Get local news delivered to your inbox!
Subscribe to our Daily Headlines newsletter.