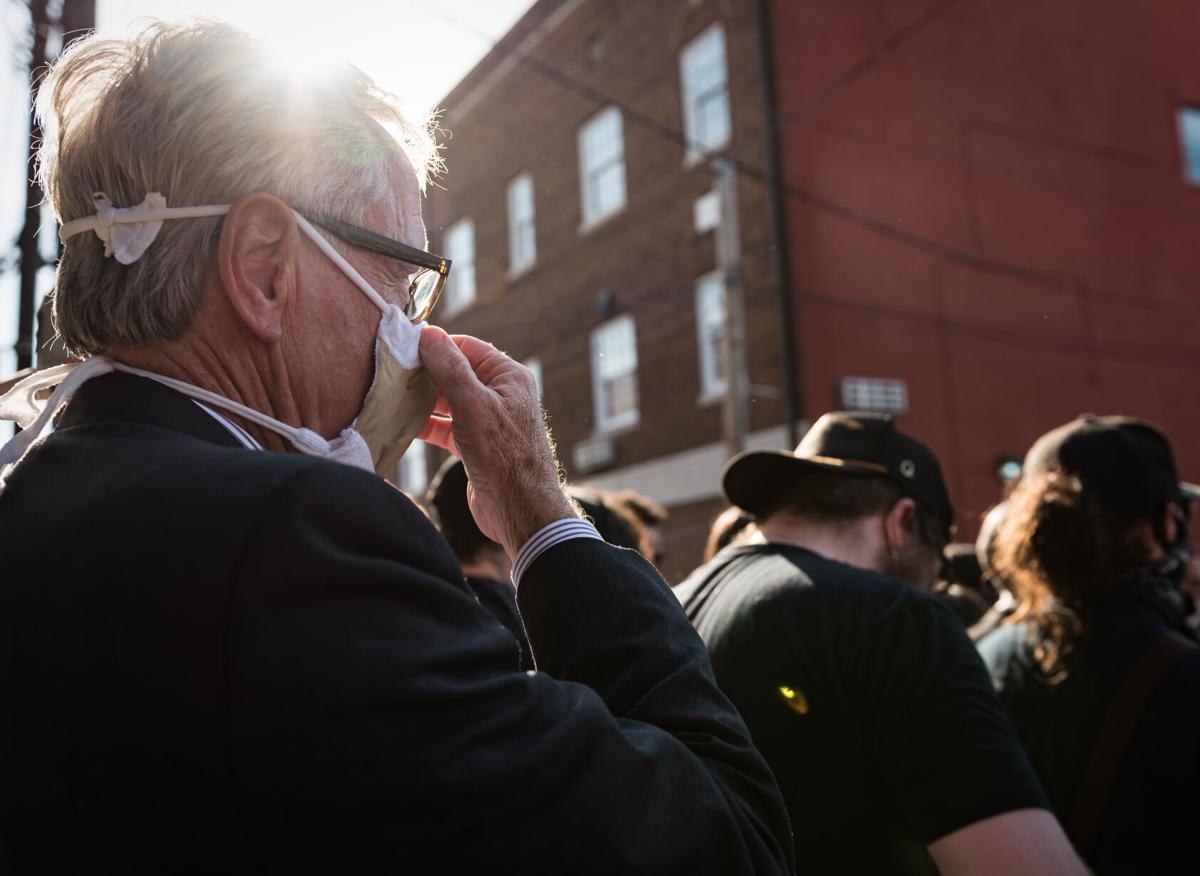 Winston-Salem Mayor Allen Joines issued a COVID-19 declaration on Tuesday that authorizes city police and fire officials to enforce Gov. Roy Cooper's order requiring people to wear face coverings in all public places starting at 5 p.m. Wednesday.
Unlike Greensboro officials, who are threatening to close down businesses for up to 72 hours if the businesses are found in repeated violation of masking and occupancy rules, Winston-Salem officials are for now saying that penalizing violators will be done "as an option of last resort."
But the mayor's order does authorize police and fire officials to issue citations for violations, which would be considered a Class 2 misdemeanor with a maximum penalty of 60 days in jail and a fine of $1,000.
On Monday, Cooper issued an executive order that tightened mask requirements, on top of an earlier order that dropped the indoor gathering limit to 10 people. The governor's Monday announcement included additional indoor settings where people have to wear masks regardless of whether they are observing social distancing.
Those places include gyms, public and private schools, public and private transportation and travel with people outside the household.
Businesses with more than 15,000 square feet — a store that's a little larger than the typical Walgreens — have to post an employee at entrances to enforce masking and occupancy limits.
All of the stricter rules are meant to limit the spread of COVID-19, which has entered a phase of rapid escalation that has public officials throwing around expressions like "dire" and "shaky ground."
At his Monday press conference, Cooper made a point of bringing Greensboro Mayor Nancy Vaughan before the cameras to talk about her city's toughened enforcement of masking and occupancy rules, with business shutdowns of escalating lengths possible for companies that fail to abide by warnings.
In Winston-Salem, officials are still stressing education and voluntary compliance, but police and fire officials are also being authorized to issue citations to individuals, offices, businesses and organizations for "violations that are not remedied after efforts to educate and seek voluntary compliance have been made."
Meanwhile, the city's administrative and legal staff is being directed to investigate other enforcement measures that might be adopted, and to present them to the Winston-Salem City Council in January.
Those enforcement measures could include civil penalties as well as authorizing other city staffers besides police and fire officials to enforce the rules.
For now, city police are going to be enforcing the masking rules, while fire officials have the responsibility of enforcing occupancy limits. Police are given the power to enforce occupancy limits as well.