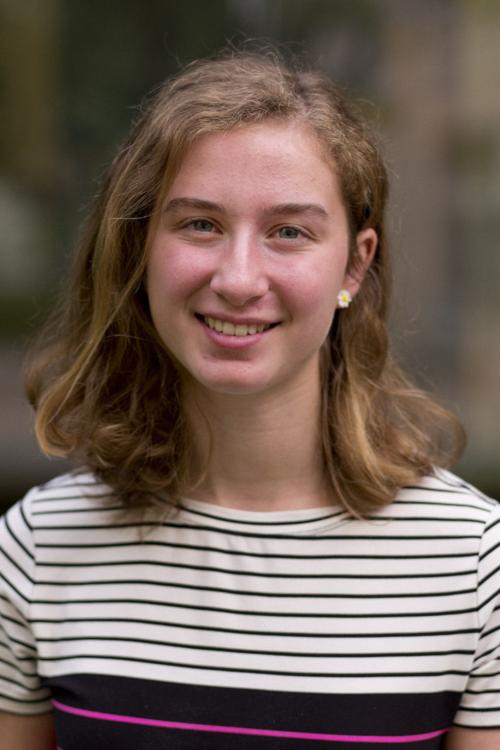 A high school senior in Forsyth County has created a nonprofit that she hopes can improve the community by empowering and connecting young people with mentors.
Yasmin Horner, 17, a student at Forsyth Country Day School, started Forsyth County Young Leaders Program. Its goal is to pair "25 high school leaders across Forsyth County" with mentors in the community, according to the organization's description.
So, Horner said she decided to start Forsyth County Young Leaders Program to connect young people in the area with mentors in hopes of ultimately making the county a better place.
"I know so many people who are fantastic leaders and are doing great things for the community, but if you don't have someone mentoring you and someone there, then you can't get to the next step all the time," she said.
Horner credited her own connections and experiences with mentors, and the programs that connected her with them, as beneficial to her.
"But I also wanted to connect other people with mentors and I wanted them to gain personal, professional knowledge and just knowledge about themselves and how to go about applying to college in the future and things like that — and knowing what all the opportunities are out there for them," she said.
So far, Horner has been able to make connections with a handful of mentors for the program — one of them being area resident T.L. Brown.
"In general, I love mentoring. I love seeing others succeed and reaching their abilities," Brown said. "Personally, being from a small town, I didn't have really any mentors growing up. And so, I had to figure out a lot of things on my own."
Horner said she plans on reaching out to more mentors to team with the mentees as they are accepted into the program.
"The rest of the mentors, I'm holding off on getting right now because I really want the experience to be personalized for the high school mentee," she said. "So once I get the mentee, I want to sort of match them up with someone who is in a career path that they might also want to go into. So if there's, like, a girl in engineering, I would want to get a female engineer."
The organization will work with community partners, such as Wake Forest University, Winston Starts, and Crosby Scholars, according to its website.
Horner said she has support for Forsyth County Young Leaders Program from Gardner Barrier, headmaster of the school she attends, as well, who said he finds her enthusiasm for civic engagement incredible.
"Supporting Yasmin in this work has been inspiring," he said. "The work will continue and the mentors will offer invaluable guidance to our next generation. It gives me a tremendous amount of confidence in our world's future with people like Yasmin ready to lead."
Students who wish to be a part of the nonprofit can join one of two ways. They can register at fcyoungleaders.org, or a principal or other administrator at their high school can nominate them by emailing fcyoungleaders@gmail.com.
The deadline to apply is Aug. 10.
More information on Forsyth County Young Leaders Program and a schedule of meetings and events can be found at fcyoungleaders.org.
Get local news delivered to your inbox!
Subscribe to our Daily Headlines newsletter.