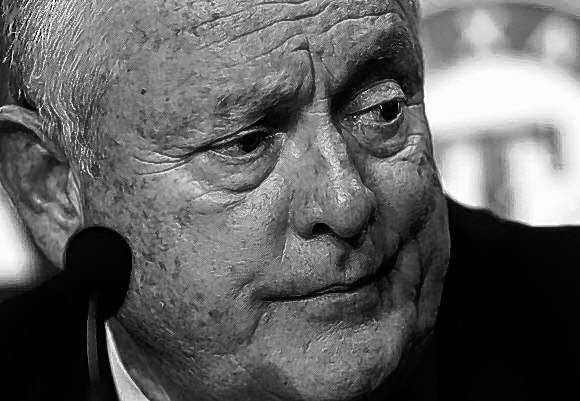 Nolan Ryan would always try to accommodate kids clamoring for a baseball when he was pitching. And the new owner of the Texas Rangers has had a goal of helping create cherished memories for families, for fathers and sons attending games together.
A Texas firefighter's trip to a Rangers game with his 6-year-old son turned tragic when Shannon Stone tumbled over a railing after reaching out and catching a foul ball tossed his way by reigning American League MVP Josh Hamilton, his son's favorite player.
Stone plunged about 20 feet onto the concrete below Thursday night and died about an hour later. The accident stunned players and fans alike, and it left a 36-year-old widow worried about how the boy, Cooper Stone, will recover from watching his father fall.
Shannon Stone's mother, Suzann Stone, said that her son and Cooper had gone to the game in hopes of catching a ball in the stands. They even stopped on the way to buy a new glove for the boy.
"I always told him if he wasn't my son I would want him as my best friend," Suzann Stone said, choking back sobs. "He was so good, so caring of everybody."
"This just happens to be a situation that turned into a great tragedy," Ryan said Friday, the flags at Rangers Ballpark at half-staff and a black tarpaulin covering the gap where Stone fell. "It's one of the saddest things I've ever seen at the ballpark. … As a father and a grandfather, my heart goes out for that family."
At the request of the Stone family, MLB.com has not posted video of the accident. Ryan said he spoke by telephone Friday with Jenny Stone, the firefighter's widow in Brownwood, about 150 miles away from Arlington.
"She's very concerned about her son and the impact that this is having on him," Ryan said. "She asked if I could do anything about the video footage that is being shown."
Replays showed the boy watching as his 6-foot-3-inch father stretched and reached out to grab the ball and then fell through a gap of several feet between the left-field seats and the 14-foot-high outfield wall that has a video scoreboard on it.
City officials say the building code requires the guardrails to be at least 26 inches high. Ed Dryden, Arlington's building official, said railings throughout the park are 33 inches high.
Major League Baseball promised a review of the incident "to ensure a safe environment for our fans."