Moderating a Facebook gardening group in western New York is not without challenges. There are complaints of wooly bugs, inclement weather and the novice members who insist on using dish detergent on their plants.
And then there's the word "hoe."
Facebook's algorithms sometimes flag this particular word as "violating community standards," apparently referring to a different word, one without an "e" at the end that is nonetheless often misspelled as the garden tool.
Normally, Facebook's automated systems will flag posts with offending material and delete them. But if a group's members — or worse, administrators — violate the rules too many times, the entire group can get shut down.
Elizabeth Licata, one of the group's moderators, was worried about this. After all, the group, WNY Gardeners, has more than 7,500 members who use it to get gardening tips and advice. It's been especially popular during the pandemic when many homebound people took up gardening for the first time.
A hoe by any other name could be a rake, a harrow or a rototill. But Licata was not about to ban the word from the group, or try to delete each instance. When a group member commented "Push pull hoe!" on a post asking for "your most loved & indispensable weeding tool," Facebook sent a notification that said "We reviewed this comment and found it goes against our standards for harassment and bullying."
Facebook uses both human moderators and artificial intelligence to root out material that goes against its rules. In this case, a human likely would have known that a hoe in a gardening group is likely not an instance of harassment or bullying. But AI is not always good at context and the nuances of language.
It also misses a lot — users often complain that they report violent or abusive language and Facebook rules that it's not in violation of its community standards. Misinformation on vaccines and elections has been a long-running and well-documented problem for the social media company. On the flip side are groups like Licata's that get caught up in overly zealous algorithms.
"And so I contacted Facebook, which was useless. How do you do that?" she said. "You know, I said this is a gardening group, a hoe is gardening tool."
Licata said she never heard from a person and Facebook, and found navigating the social network's system of surveys and ways to try to set the record straight was futile.
Contacted by The Associated Press, a Facebook representative said in an email this week that the company found the group and corrected the mistaken enforcements. It also put an extra check in place, meaning that someone — an actual person — will check offending posts before the group is considered for deletion. The company would not say if other gardening groups had similar problems. (In January, Facebook mistakenly flagged the U.K. landmark of Plymouth Hoe as offensive, then apologized, according to The Guardian.)
"We have plans to build out better customer support for our products and to provide the public with even more information about our policies and how we enforce them," Facebook said in a statement in response to Licata's complaints.
Then, something else came up. Licata received a notification that Facebook automatically disabled commenting on a post because of "possible violence, incitement, or hate in multiple comments."
The offending comments included "Kill them all. Drown them in soapy water," and "Japanese beetles are jerks."
---
Giant goldfish turn up in Minnesota waterways, and more of this week's weirdest news
This bear had a bucket on its head for more than a week
Dutch queen and robot open 3D-printed bridge in Amsterdam
AMSTERDAM (AP) — Dutch Queen Maxima teamed up with a small robot Thursday to unveil a steel 3D-printed pedestrian bridge over a canal in the heart of Amsterdam's red light district.
Maxima pushed a green button that set the robot's arm in motion to cut a ribbon across the bridge with a pair of scissors.
The distinctive flowing lines of the 12-meter (40-foot) bridge were created using a 3D printing technique called wire and arc additive manufacturing that combines robotics with welding.
Tim Geurtjens, of the company MX3D, said the bridge showcases the possibilities of the technology.
"If you want to have a really highly decorated bridge or really aesthetic bridge, suddenly it becomes a good option to print it," he said. "Because it's not just about making things cheaper and more efficient for us, it's about giving architects and designers a new tool — a new very cool tool — in which they can rethink the design of their architecture and their designs."
The 6-ton structure will be loaded with sensors that researchers at Imperial College London will use to monitor the bridge in real time and gauge how it reacts to being used by pedestrians.
It will remain in place for two years while the bridge that previously spanned the canal is renovated.
Micha Mos, a councillor at Amsterdam municipality, said the bridge could help bring in new tourists as the the city seeks to clean up a neighborhood known for seedy clubs and noisy stag parties.
"This may attract a new kind of visitor, one who is more interested in architecture and design, which will help change the way the neighborhood is perceived as more of something you want to visit but visit respectfully than it has been over the few last decades," he said.
Associated Press writer Mike Corder contributed from The Hague.
Unwanted pets: Giant goldfish turn up in Minnesota waterways
BURNSVILLE, Minn. (AP) — Officials in Minnesota said they're finding more giant goldfish in waterways, prompting a plea to citizens to stop illegally dumping their unwanted fish into ponds and lakes.
The goldfish, which can grow to the size of a football, compete with native species for food and increase algae in lakes. Officials in the Twin Cities suburb of Burnsville found 10 fish in Keller Lake earlier this month while doing a water quality survey.
On Monday, 18 additional fish were found. Some were 18 inches (46 centimeters) long and weighed about 4 pounds (1.8 kilograms).
"Please don't release your pet goldfish into ponds and lakes!" the city said in a tweet. "They grow bigger than you think and contribute to poor water quality by mucking up the bottom sediments and uprooting plants."
Burnsville officials have worked with Carp Solutions, a startup company that develops new technologies for controlling carp, a larger cousin of goldfish.
The company uses boat electrofishing to capture the fish, said founder Przemek Bajer. Wires electrify the water and the stunned fish float to the surface to be netted and measured.
In Burnsville, the fish were ultimately killed.
Goldfish and carp can survive in frozen lakes and those with very poor water quality because they can live without oxygen for long periods, the Star Tribune reported. They also show up in healthier lakes.
"I think that they are getting more and more common," Bajer said.
Salon owner sells business for $1 to 'worthy' employee
NEW HAVEN, Conn. (AP) — Salon owner Pio Imperati took a chance and hired hairstylist Kathy Moura right out of technical high school 15 years ago. It has worked out so well that Imperati sold her his venerable New Haven, Connecticut, business for $1.
"She's a good hairdresser, a good barber, she's very nice," Imperati told the New Haven Register about the sale of Pio of Italy Hair Studio. "I sold it to her for $1 so we would remain friends."
While Moura will pay rent to Imperati, she avoids a charge that can run into the tens of thousands of dollars to purchase a salon for the equipment, supplies and clientele.
Imperati, 79, is now working there as an independent contractor.
"Eventually, it was a dream of mine come true to be able to turn the salon over to someone worthy," he said.
Imperati has been in business for about 56 years in various locations and forms, beginning with a barbershop in 1965, according to the newspaper.
Moura, 32, recalled that when she finished school, "no one would hire me because I didn't have any experience." She called a teacher for help and was given Imperati's phone number. He and his wife gave her a tryout and eventually hired her.
"We grew like a family. … That's how he treats everyone who walks into the salon," Moura said of Imperati. "Any person who works here, he wants you to flourish and become something of yourself."
Cocaine disguised as charcoal worth up to $41 million seized by police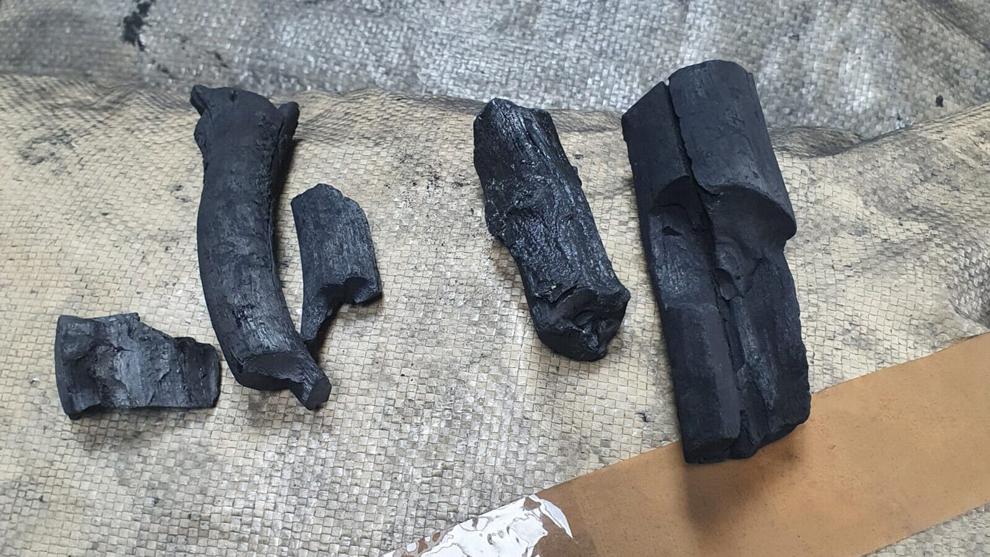 Cocaine disguised as charcoal with a potential street value of up to 35 million euros ($41.4 million) has been seized in a joint operation between Irish and Dutch authorities.
The drugs were found inside two shipping containers from South America that arrived at the port of Rotterdam, in the Netherlands, as part of what Irish investigators believe was an attempt to import up to half a ton of cocaine to Ireland, according to a press release from the Garda Síochána, Ireland's national police and security service, published Wednesday.
Inside the containers were 2,000 bags of charcoal. Thanks to the use of an X-ray scanner and police sniffer dogs, some of the bags were found to contain cocaine.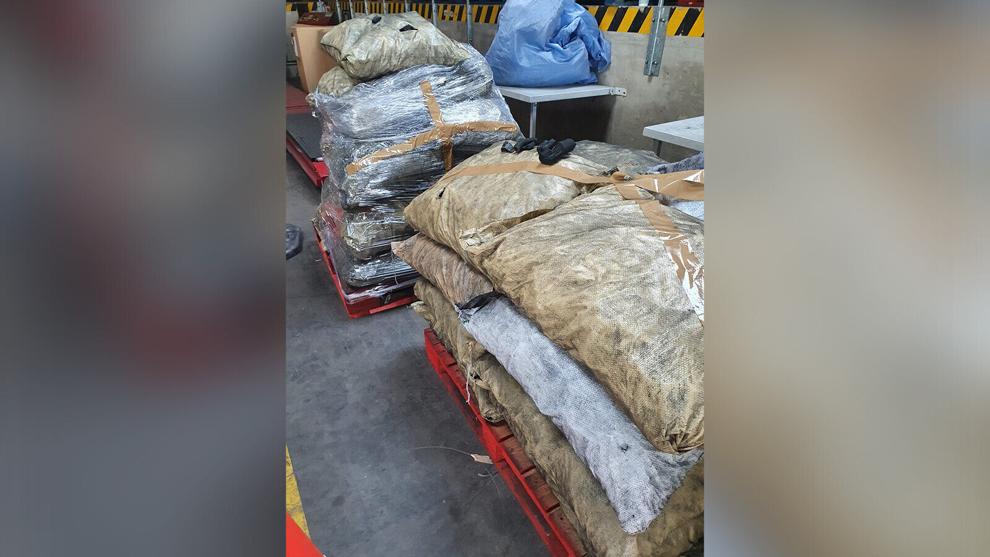 Forensic Science Ireland (FSI) later confirmed that cocaine was present, but "it will take a number of days and perhaps longer for FSI to extract the cocaine from the product within which it is concealed," reads the press release.
If the full shipment of cocaine has been discovered it could have a street value of up to 35 million euros ($41.5 million), police said.
The containers are said to have arrived at the Rotterdam port a number of weeks ago.
Arrests are expected in the near future as part of an ongoing investigation by the Garda National Drugs and Organised Crime Bureau, according to the press release.
"This is a significant development in the Garda Síochána's effort to disrupt and dismantle organised crime groups suspected to be involved in the importation of cocaine and other drugs into Ireland," said assistant commissioner John O'Driscoll of the Garda Síochána.
O'Driscoll emphasized the "significant international dimension" of the operation and the "importance of cooperation within the law enforcement community within Europe and further afield."
Michael O'Sullivan, head of the Maritime Analysis and Operations Centre, which coordinates anti-drug trafficking operations by seven European Union countries including Ireland, said the seizure was "a massive seizure" that will "deal a huge blow to the organized crime group involved."
O'Sullivan told Irish broadcaster RTÉ that Irish crime groups play a leading role in the importation of cocaine to Europe, where the market for the drug is estimated to be worth 14 billion euros ($16.6 billion).
Spain's national police made a similar seizure of 862 kilograms (1,900 pounds) of cocaine disguised as charcoal a few weeks ago. The force said last month that a "complex chemical process" was used to give the drugs "a very similar form and color" as charcoal and "eliminating the characteristic smell of cocaine."