A Caldwell County sheriff's deputy was shot while responding to a domestic violence call early Thursday morning, according to the Caldwell County Sheriffs Office news release.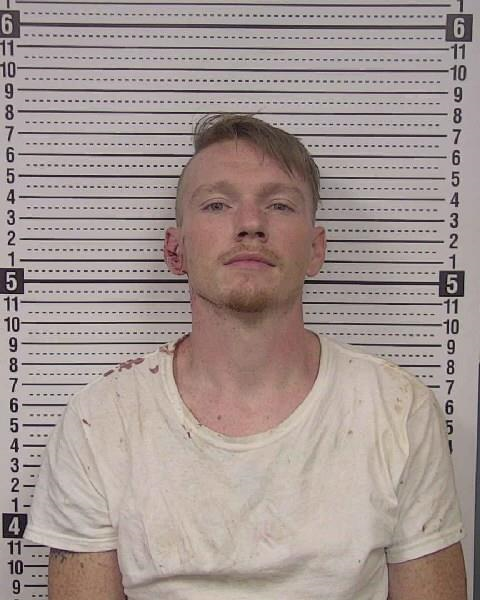 Christopher Owen Payne, 29, was charged with one count of assault on a law enforcement officer with a firearm, felony child abuse and three counts of possession of a firearm by felon.
On Thursday at 1:03 a.m., deputies responded to a report of domestic violence on Grace View Place in Granite Falls. The call to the sheriff's office was made by a neighbor after a child from the residence came to their house indicating that the child's mother was being assaulted by the father, according to a statement from the sheriff's office.
Once deputies arrived on scene they entered the home after no one inside would come to the door. After deputies entered, Payne opened fire, and deputies returned fire, according to authorities.
One deputy was shot in the leg. He was taken to Frye Regional Medical Center by Caldwell County EMS and has since been treated and released.
Deputies then established a perimeter around the house with the shooter still inside. Deputies on scene were also able to find the victim of the domestic dispute, who fled the home before law enforcement arrived, according to the sheriff's office statement.
The victim, Payne's girlfriend, according to the sheriff's department, identified Payne as the shooter and also told authorities that an 18-month-old child remained in the home.
Deputies were able to establish contact with Payne, who surrendered without incident at 7:34 a.m. Thursday. Neither Payne nor the 18-month-old child were injured.
Payne has a secured bond of $10 million. His first appearance was set for Thursday in Caldwell County District Court.
He was also served with an outstanding warrant for failure to appear on an unrelated case of assault on a female, communicating threats and second degree trespassing. A secured bond of $1,000 was set for this case.
Barlowe said the previous charge of assault on a female did not involve Payne's current girlfriend.
Donald and Sandra Oakes live next door. Sandra Oakes said she walked out of her home around 2 a.m. and heard police officers telling Payne to come outside.
Sandra Oakes said she heard Payne arguing with his girlfriend frequently. "I never wanted nothing to do with them," she said.
Hearing about the deputy being shot, Sandra Oakes said, "These guys put their lives on the line for us, and to go into something like that, it's terrible," she said. "It shouldn't happen."
"It makes you realize how serious this stuff can be," Daniel Stanley, a resident in the neighborhood said. "You never know if it's your last (day) or not. They (the police) work hard to save us."
Stanley said he also observed Payne and his girlfriend arguing regularly. "They would walk up and down the road fussing and fighting all the time. It's just crazy," he said.