After 10 years of debate, the North Carolina General Assembly could vote to expand the state's Medicaid program within days.
Yet, there's increasing concern among public health advocates and expansion supporters that Republican legislative leaders may insert controversial legislation into the budget bill, knowing that Medicaid expansion funding is reliant upon the budget bill's passage.
The Senate is poised — potentially as early as Tuesday — to cast floor votes on latest version of House Bill 76, the first time ever on Medicaid expansion legislation since states became eligible in 2013.
With House speaker Tim Moore, R-Cleveland, and Senate Leader Phil Berger, R-Rockingham, announcing their support for the Medicaid expansion compromise on March 2, it is likely HB76 could be on Democratic Gov. Roy Cooper's desk this week.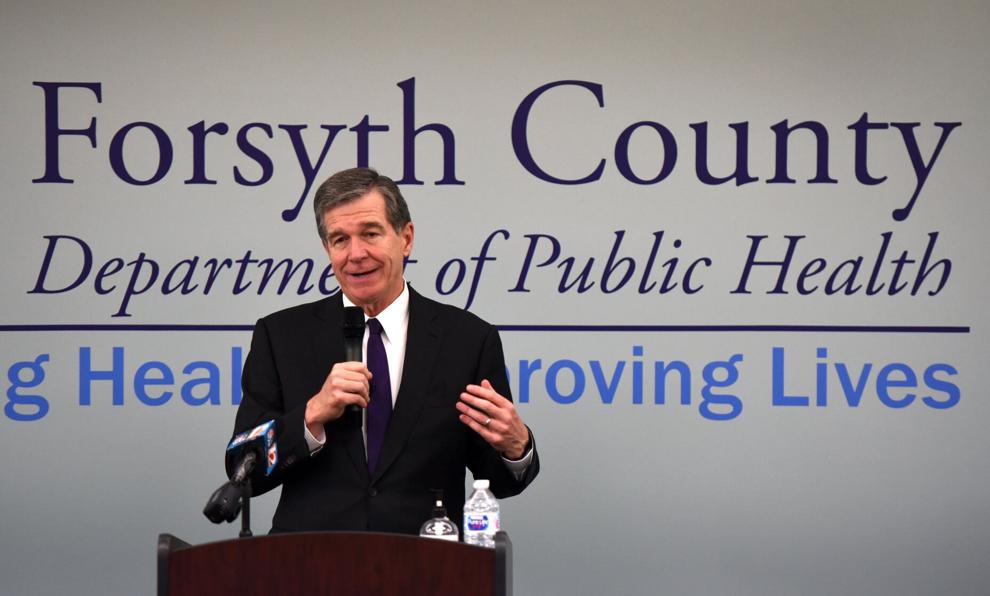 However, because HB76 is tied to funding within the 2023-24 state budget bill, the waiting is expected to continue for at least three to four more months even if Cooper signs the bill into law.
The $29.7 billion state budget bill is projected by GOP legislative leaders to be passed in by early July.
The N.C. Justice Center said that "over half a million North Carolinians need to access lifesaving healthcare now, and we urge the General Assembly to make Medicaid expansion effective immediately upon passage of House Bill 76."
Potential insertions to the bill could include such hot-button topics as tightening abortion restrictions; loosening gun regulations; further cutting tax rates for corporations or the wealthy; adding "Don't say gay" into education curriculum; or gerrymandering legislative and congressional redistricting maps.
The prevailing theory is that GOP legislative leaders will expect Cooper to determine that the good (Medicaid expansion) outweighs vetoing the budget bill over legislation that he likely would veto in a standalone bill.
Or it could produce another test of wills between Cooper, House Democrats and Republican leadership that could extend well into the second half of 2023, if not into 2024.
HB76 lists that if the state budget is not signed into law by June 30, 2024, the funding mechanisms for the bill expire at that time.
The June 30, 2024, expiration date represents a shift from the original Dec. 31 deadline when HB76 cleared the House by a 96-23 vote on Feb. 15.
Rep. Donny Lambeth, R-Forsyth, and a lead House Republican budget writer, said it is "likely that the budget will include some provisions just as it has included in past years that cause some concern."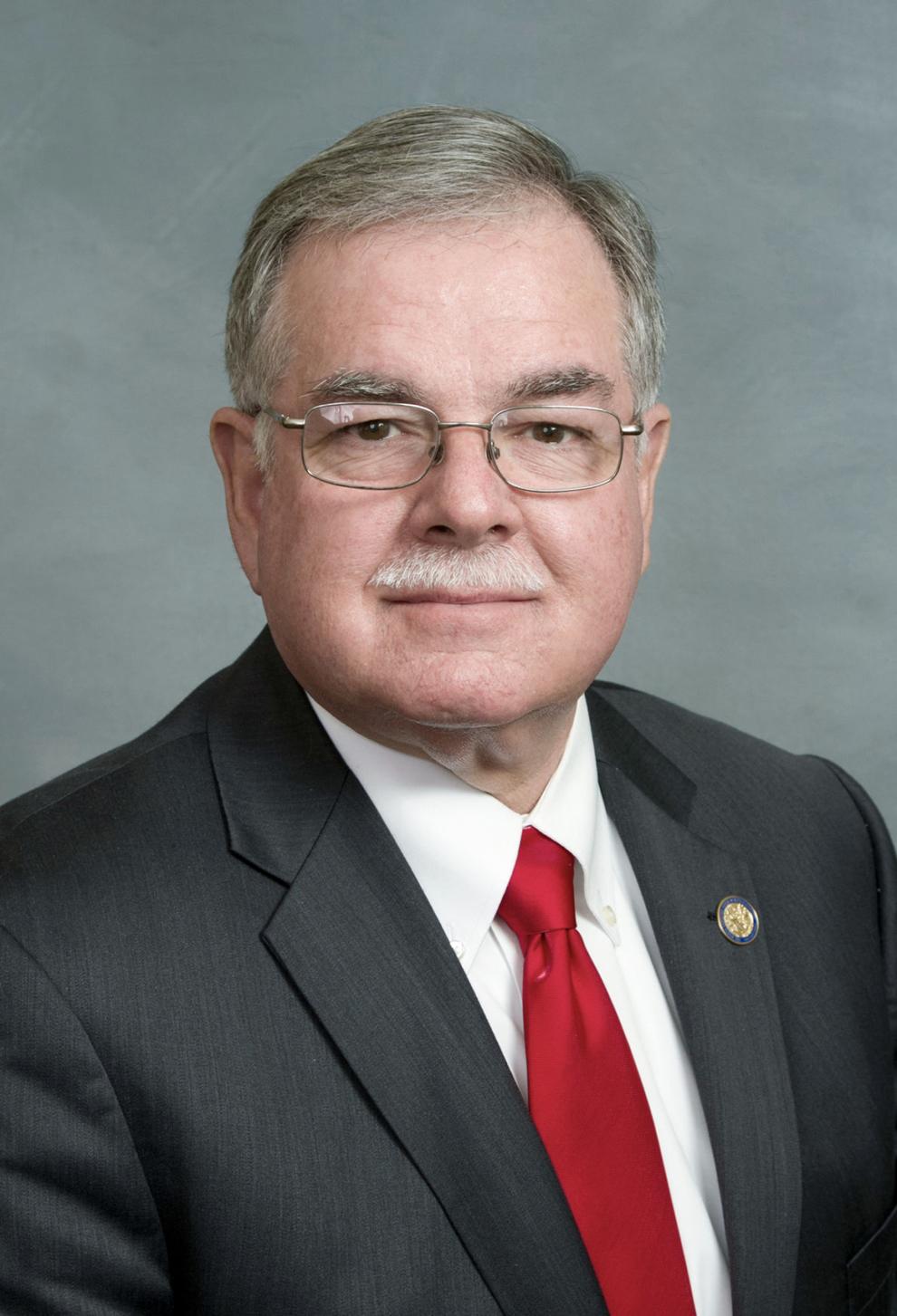 "Those type provisions have been a part of budget negotiations for years.
"However, I believe that the benefits of expansion outweigh those risk, and if the budget is vetoed we would cross that bridge at that point," Lambeth said. "Budgets are always about negotiations and compromise, and this one is no different.
What's to stop them?
North Carolina would become the 40th expansion state if the state House approves of major changes to HB76 that adds several certificate-of-need reforms sought by Senate Republican leaders.
However, there remains some criticism about the potential growth in the Medicaid program amid concerns that the provider network won't be able to handle the projected additional 450,000 to 650,000 beneficiaries.
North Carolinians who would likely be eligible under an expanded program are those between the ages of 18 and 64 who earn too much to qualify for Medicaid coverage, but not enough to purchase coverage on the private insurance marketplace.
The fact that the Medicaid expansion deal is contingent on final passage of a budget "highlights another huge problem," Rob Schofield, director of the left-leaning NC Policy Watch advocacy group, said in a March 7 posting titled "The Medicaid expansion celebrations are premature."
Schofield said it's very likely that an "array of unrelated Republican priorities will no doubt be included ... since each year, the budget bill is packed with all manner of controversial appropriations and dozens of substantive law changes unrelated to state spending."
"On numerous occasions in recent years, GOP leaders have packed the measure with hugely important law changes that have scarcely been discussed in public at the Legislative Building, and on which debate was effectively prohibited.
Schofield envisions a scenario in which Republican lawmakers "are setting themselves up to use Medicaid expansion as a bargaining tool — a political cudgel with which to further entrench their own power, while further advancing a far-right policy agenda that's increasingly out of step with the generally moderate views of most North Carolinians."
"What's to stop them from doing the same this year?"
"The bottom line: Medicaid expansion needs to happen now and without unrelated conditions."
Mitch Kokai, senior policy analyst with conservative think tank John Locke Foundation, said that "for good or bad, the budget often includes some policy issues that have little to do with dollars and cents."
"Linking Medicaid expansion to the budget bill creates interesting dynamics as the next few months of legislative debate play out."
Kokai said that with Republican legislative leaders "knowing that Gov. Cooper has been chomping at the bit to get Medicaid expansion, it will be interesting to see if legislative leaders insert policy ideas that typically win support only from Republicans."
"If so, they would be testing Cooper's willingness to hold his nose and sign a budget that includes his pet priority, even though he disagrees with other items."
Next steps
Because HB76 contains financial considerations, a potential second and third votes would occur in separate sessions.
If HB76 is approved by the Senate, it would return to the House for a vote on substantial changes made by the Senate to the House version.
Those changes primarily were the easing or elimination of certificate-of-need restrictions on certain health-care providers that had long been opposed by the House.
The latest version of HB76 contains the CON reform legislation grafted into the bill that was crucial to gaining Senate Republican leadership support for Medicaid expansion. Those include:
Removing CON requirements for behavioral health beds, substance-abuse/chemical dependency beds;
Increasing the replacement equipment threshold to $3 million and index that total to inflation;
Raising the threshold for diagnostics centers also to $3 million and index that total to inflation;
Eliminating CON requirements for MRI equipment and services for the 23 counties with a population of more than 125,000 — which would affect Guilford, Forsyth, Alamance, Davidson and Randolph counties in the Triad.
Ending CON requirements for single-specialty and multispecialty ambulatory surgical centers in those same 125,000-population counties. They would have a 4% charity care requirement.
With the compromise reached by Berger and Moore, the House is expected to approve the changes, though some members of the Republican House Freedom caucus have said they will vote against any expansion legislation as part of their overarching stance against bigger state government.
Cooper said in his March 6 State of the State speech that "I'm grateful for our unified Democratic legislators and some Republicans who have been relentless for years in this effort to expand Medicaid."
"I commend the Republican leadership of this legislature for now embracing this and coming together in agreement. I also deeply appreciate the many health care professionals and advocates from all walks of life who have worked tirelessly to get this done.
"When we get Medicaid expansion across the finish line, it will save lives.
Although Cooper didn't link Medicaid expansion and the state budget bill, he said that "avoiding the worst of the culture wars these past six years has also been good for business."
"We worked together in a bipartisan way to fully repeal the horrible bathroom bill the first year I took office. As we look to the future, I challenge this General Assembly to keep us off the front lines of those culture wars that hurt people and cost us jobs so we can continue our successful bipartisan work.
"Use public schools to build a brighter future, not to bully and marginalize LGBTQ students. Don't make teachers re-write history. Keep the freedom to vote in reach for every eligible voter. Leave the decisions about reproductive health care to women and their doctors."
Budget dispute background
Cooper took a pragmatic approach in signing the 2022-23 state budget after vetoing the 2019-20 and 2020-21 state budgets in large part because they did not include Medicaid expansion legislation
The main disputes during the previous state budget bills centered on Republican leadership wanting to dilute Cooper's state of emergency authority as it pertains to the COVID-19 pandemic, as well as the lack of Medicaid expansion funding.
Cooper said in a brief statement he signed the 2022-23 state budget bill primarily because it "includes critical investments in education, economic development, transportation and the state workforce."
Cooper also cited the progress made during the 2022 session on separate Medicaid expansion bills backed by Republican leadership in the House and Senate.
"Negotiations are occurring now, and we are closer than ever to agreement on Medicaid expansion, therefore a veto of this budget would be counterproductive," Cooper said in July 2022.
Kokai said in referring to the 2022-23 budget negotiations between Cooper and Republican legislative leaders that the good outweighs the bad "worked when lawmakers scaled back the governor's emergency powers and initiated tax rate cuts that Cooper never would have endorsed on his own."
Kokai cautioned that for a similar strategy to work this time around, Republican legislators will need to have some Democratic help in the House, where Republicans are one vote shy of a supermajority that can override a Cooper veto.
"The closer the budget votes are to straight party-line divisions, the more likely Cooper would be to pull out his veto stamp," Kokai said.
"If the budget bills secure some Democratic votes, especially the dozens of Democratic votes that supported the most recent budgets, Cooper is likely to sign the budget, declare victory on Medicaid expansion, and move on to the next political battle."
Two potential GOP paths
Tying Medicaid expansion to the state budget "will put pressure on some Democratic legislators to vote for the budget bill and then overturn a possible gubernatorial veto of the budget," said John Dinan, a political science professor at Wake Forest University who is a national expert on state legislatures.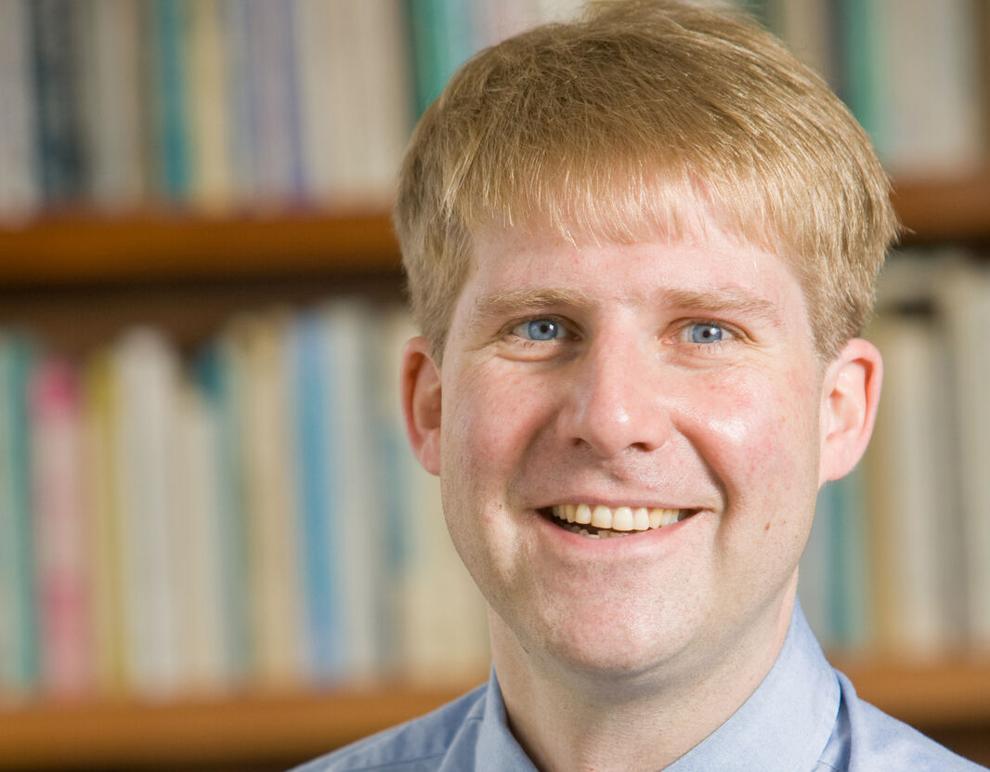 "But, the expectation judging from developments in the first few months of this session is that Republican legislative leaders are planning to include some swing Democratic members in the crafting of the budget."
By applying that strategy and taking account of those House Democrats' budget funding priorities, Kokai said it could lead some Democratic legislators to support the budget on initial passage and on an veto-override vote "even without the issue of Medicaid expansion being intertwined with approving the budget."
"Put another way, Republican legislative leaders are pursuing multiple tracks to try to get a budget approved even over the governor's opposition.
"Primarily by involving some swing Democrats in crafting the budget and secondarily by making Medicaid expansion contingent on the budget being approved."