Backers of North Wilkesboro's Save the Speedway campaign shifted gears Tuesday from holding their breath to crossing their fingers. Eighteen million in public funding is now only three legislative votes and a governor's signature away from reality.
The final Republican Senate state budget bill contains that amount of money for water, sewer and related infrastructure renovations for a North Wilkesboro Speedway that has sat mostly idle since September 1996.
The last race was in 2011 during a two-year mini-revival.
The funds also could help pay for repaving of the track, pedestrian walkway enhancements, bathroom fixtures and maintenance, grandstand repair and erosion control.
The $18 million in federal pandemic money is being funneled through the state. Wilkes County commissioners are required to provide a 25% match, or $4.5 million.
The Senate passed Senate Bill 105 by a 40-8 vote on second reading Tuesday.
On Wednesday, the Senate is expected to hold its third reading vote, while the House plans to hold its second reading.
Since Democratic Gov. Roy Cooper announced Tuesday that he plans to sign SB105, the money could become available to Wilkes County later this year.
The pandemic relief funds also include $13 million for a similar project for Charlotte Motor Speedway and $9 million for the same infrastructure needs for the closed Rockingham Speedway.
"We would like to thank the North Carolina legislature for coming to a compromise on the state budget with $18 million set aside for North Wilkesboro ... paving the way for the future in Wilkes County," Save Our Speedway posted on its Facebook page.
The next step after the state budget is signed into law remains unclear, Steven Wilson, public relations manager for racetrack advocate STS Motorsports Inc., said Tuesday.
"This is an important step forward that has been long coming," Wilson said.
"Water and sewer has been talked about for a number of years as the priorities for anybody looking to reopen the speedway. Those things were an issue even before 1996.
"Whatever the next steps may be after that and how long it may take, I couldn't even guess and it wouldn't be proper at this time."
Worthy purpose
When Cooper made his recommendation, retired NASCAR legend Dale Earnhardt Jr. revved up hopes by tweeting "excited to see an opportunity open up for North Wilkesboro. Never expected that place to ever make a comeback, but maybe there's a worthy purpose for it yet."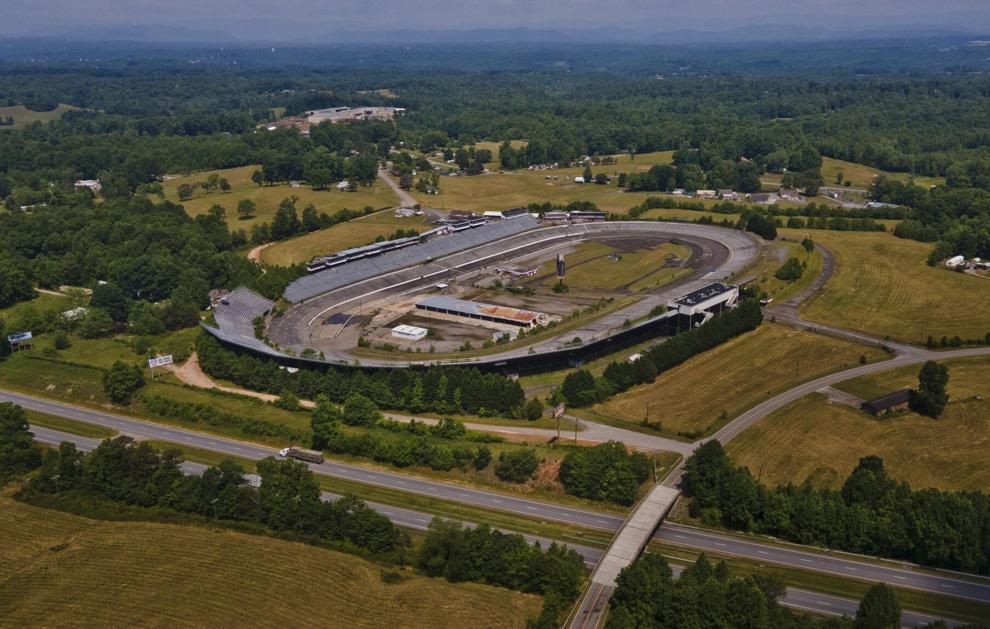 Marcus Smith, president and chief executive of Speedway Motorsports, the track owner, said in May that motorsports are "a significant part of not only North Carolina's past, but also its future to create jobs and grow tourism." His group became the sole owner of the track in 2007.
"The proposed allocations from the American Rescue Plan can have a significant impact on renovating parts of Charlotte Motor Speedway, as well as starting restoration efforts at North Wilkesboro," Smith said.
"Our team at Speedway Motorsports will get to work on the best ways these funds could be utilized."
There's also $5 million in grant money for a collaborative effort of the N.C. Commerce Department and nonprofit N.C. Motorsports Association "to enhance amenities and increase opportunities for events at motorsports venues." Those funds would be provided to local governments.
It's possible that legendary Bowman Gray Stadium in Winston-Salem could qualify for grant money since it is sanctioned by NASCAR.
The funds "shall be used to offset negative economic impacts of the COVID-19 pandemic, support safe reopening and aid planned expansions or upgrades delayed due to the COVID-19 pandemic," the budget bill says.
Finding common ground
The insertion of the funds into the state budget bill is both unusual — since there was no bill introduced during the current session addressing the speedways — and representative of common ground between Cooper and Republican legislative leaders.
"This pandemic brought us a once-in-a-generation challenge, and these funds have brought us a once-in-a-generation opportunity," Cooper said at that time.
"Let's use them to make transformational change for our state."
Rep. Jeffrey Elmore, R-Wilkes, said in July that while he favored Cooper's plan, he cautioned "at this point it's just a proposal from the governor. It will have to work through the General Assembly."
Along with a handful of other iconic small-town tracks — think Rockingham, Darlington and Martinsville — the old Speedway signified (and dignified) big time stock-car racing.
Since Cooper made his recommendation, North Wilkesboro Speedway enthusiasts and local elected officials have been spinning their wheels on what sort of racing to bring back.
Modifieds such as those run by locals at Bowman Gray? ARCA? The Camping World Truck Series? Or perhaps the Big Daddy NASCAR Cup Series?
$40 million a year?
Eddie Settle, the chairman of the Wilkes County Board of Commissioners, said in June that a series of races, perhaps as many as five in a season from one of the smaller divisions, could mean as much as $40 million to the local economy.
"We'd have to put in a percentage match," he said. "That's no problem for our county. We've been smart with our money.
"I think it was a brilliant political move for Roy Cooper to put together. Wilkes is a very red county. Same as Richmond (home of Rockingham).
"He knows he'll get support for it."
Journal columnist Scott Sexton contributed to this article.
336-727-7376