Another beach house collapsed into the Atlantic Ocean on Monday, the fourth in less than a year.
The one-story cottage at 23228 East Point Drive in Rodanthe fell partially into the water Monday morning as a low-pressure system off the coast brought wind gusts up to 40 mph onshore.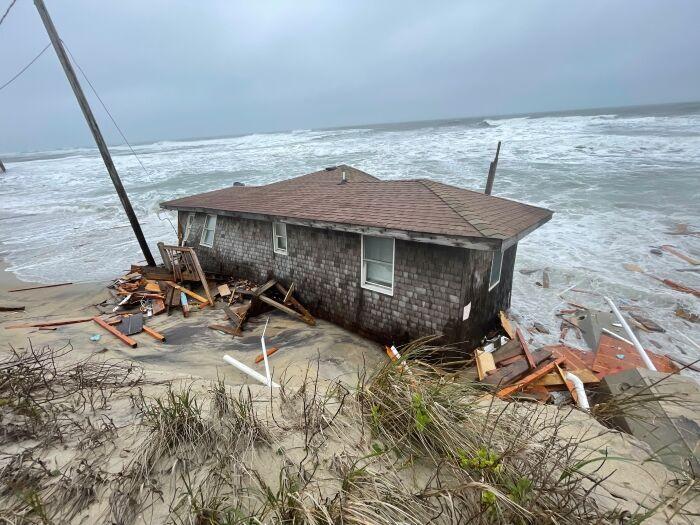 The park service is asking visitors to Cape Hatteras National Seashore to use caution on the beach and in the ocean near Rodanthe. The bulk of the debris was near the collapse site.
Park officials are "communicating with the owner of the house to coordinate the removal of the house and all related debris on the beach," officials said in a statement.
After more than a decade of dramatic erosion in the area, debris from the collapsed homes still litters the beach, with exposed septic tanks visible in the surf.
Dare County inspectors last year examined homes in the area, condemning eight of them and removing the electrical boxes, the county's Planning Director Noah Gillam said. The National Park Service notified each of those property owners, urging them to move or demolish their homes before the ocean could take them.
Cape Hatteras National Seashore has implemented an emergency plan as houses fall to deploy park service staff immediately and volunteer teams within 48 hours to clean up dangerous debris from the beach.
County officials and the park service say there is no long-term strategy for the homes, or the rapidly eroding beach.
The funds aren't there for beach nourishment and the National Park Service must get federal approval for such projects anyway, park officials say.