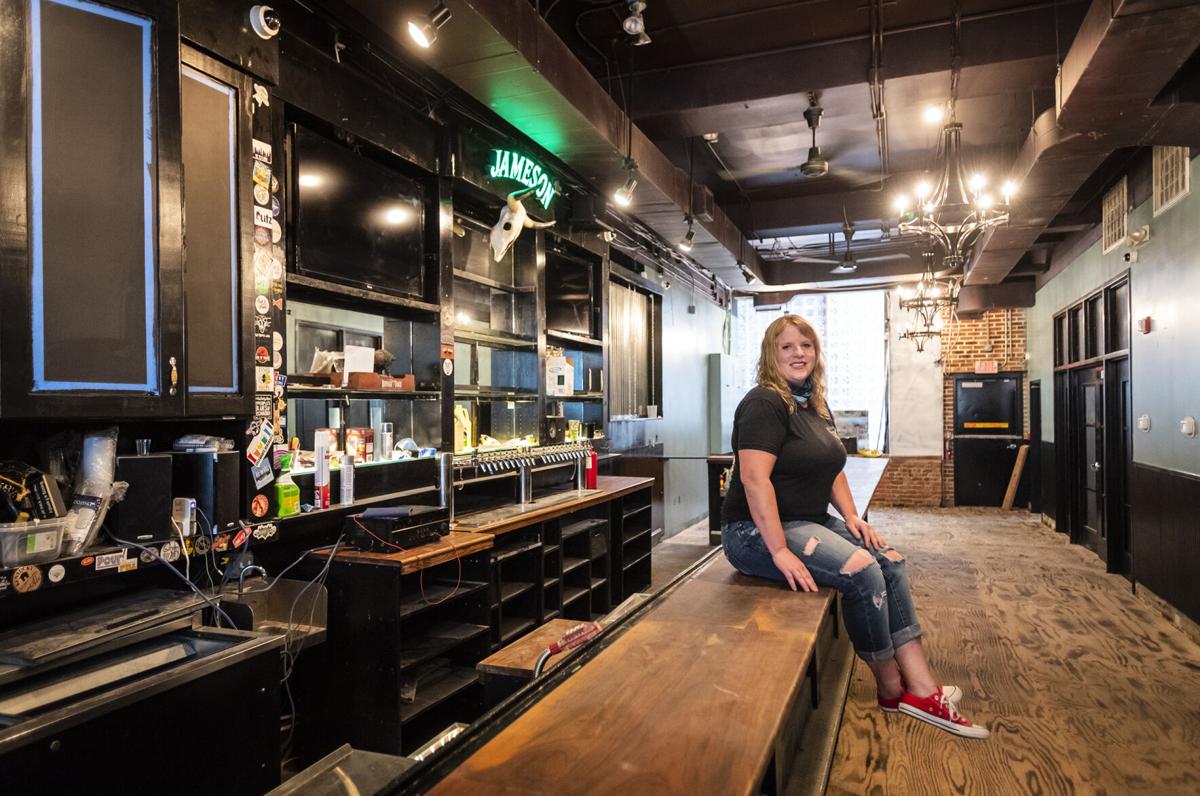 Two Winston-Salem plaintiffs in a lawsuit targeting COVID-19 restrictions on bars say they are taking their legal action as a matter of fairness in the marketplace.
The lawsuit, filed Wednesday in Carteret County Superior Court against Gov. Roy Cooper, focuses on Cooper's executive orders, which the governor says are aimed at slowing the spread of COVID-19.
Plaintiff Danielle Bull owns Bull's Tavern at 408 W. Fourth St., while plaintiff Tiffany Howell owns Burke Street Pub at 1110 Burke St. and Tee Time Sports & Spirits at 3040 Healy Drive.
It has 17 plaintiffs listed, including four each from Forsyth and Guilford counties and an Asheville piano bar.
The plaintiffs claim Cooper's executive orders affecting bars and certain private bar permit holders have made it "unprofitable to operate" and that each plaintiff has "suffered financial damages due to the closing" of their business.
In both lawsuits, the plaintiffs want a judge to rule that Cooper's executive orders related to bars are a violation of the state Constitution.
They also want a three-judge panel to declare that part of the state's Emergency Management Act is unconstitutional, claiming it leaves them with no way outside the courts to address concerns with executive orders.
Cooper's office issued a statement Wednesday that said "North Carolina is at the height of this emergency with record COVID-19 cases, deaths and hospitalizations.
"The governor is relying on health experts and clear authority under the law to protect the public from increased spread of this virus. He is also pushing Congress and the legislature for more help for businesses like this that have been hurt by the pandemic."
"I've closed Bull's until (the curfew) is lifted," Bull said. "It's more cost efficient to turn everything off and close than stay open to close at 9 p.m."
Cooper's Executive Order No 183, which went into effect Monday, allows bars, private clubs and other establishments that serve cocktails and other alcoholic beverages to offer carryout and delivery options after 9 p.m.
Howell said Burke Street Pub is open from 4 to 9 p.m. Thursdays through Sundays, outdoors only on the patio. Because Tee Time is in a strip mall, it does not have the minimum 1,000 square feet of outdoor space for every seven customers.
"It is by no means cost-efficient, effective or profitable," Howell said.
"We are fighting to stay relevant as we try to compete with the other establishments that have been open indoors at 50% since May.
"As the weather turns colder and being forced to be outdoors only, I am facing closing back down," she said.
New advocacy group
The Carteret lawsuit coincides with the debut of a nonprofit bar advocacy group — the N.C. Bar Owners Association — which has several plaintiffs as board members.
The association said in a statement it was formed in large part to request and preserve "equal treatment to other ABC permit holders throughout the state."
Bull and Howell said the timing of their lawsuit was driven in part by the decision of the N.C. Bar and Tavern Association to stop pursuing legal action after June 26, when a judge refused to issue a ruling that would allow bars to reopen.
Howell said the timing of the Carteret lawsuit "was dependent upon awaiting dismissals from the other suit."
Bull and Howell said it took nearly two months from their initial conversation in late October with Raleigh attorney Chuck Kitchen before their lawsuit was filed.
"The timing of our lawsuit is not political," Bull said.
"I speak with confidence for the group when I say this ... If we had known after the temporary restraining order hearing in June that (the Bar and Tavern Association) case was no longer going to be actively pursued, we would've started this process over the summer," Bull said.
Bull said the N.C. Bar Owners Association believes "our separation from other on-premises ABC permit holders has more to do with a larger bipartisan agenda to eradicate us that began with the passage of Senate Bill 11 last year."
"There are relatively 50 other bar owners who are working with us on NCBOA (N.C. Bar Owners Association), and we anticipate that number to greatly increase as we get the word out about our organization," Bull said.
Second lawsuit
The chief claim from Waldron, the Greenville club owner, is that Cooper overstepped his authority by imposing a series of pandemic-related executive orders without getting the approval of the Republican-controlled General Assembly.
"By usurping the legislative power from the people's representatives and thwarting the General Assembly from its attempts to legislate a policy response to COVID-19, the governor has subverted the separation of powers and constitutional order of the state," Waldron's complaint states.
"Freed from the debate and compromise that accompanies the legislative process, Gov. Cooper has issued numerous executive orders that arbitrarily pick winners and losers."
Both lawsuits claim Cooper's executive orders pertaining to bars and private clubs are unfair because they have allowed since May 22 for bar settings in restaurants, wineries, distilleries, brewpubs, breweries and other venues.
Waldron's complaint cites House Bill 536 and House Bill 594 that the Republican-controlled General Assembly passed to more fully reopen bars, but that Cooper vetoed.
HB536 would have expanded the allowed outdoor dining and adult-beverage capacity for restaurants, private bars, private clubs, brewpubs, wineries and distilleries to 50% of indoor capacity or 100 customers, whichever is less. HB594 contained much of the same language.
The Waldron complaint claims that bars and private clubs, which are among about 1,000 ABC licensees in the state, have been "singled out for less favorable treatment and essentially forced to stay shuttered."
Cooper and Dr. Mandy Cohen, the state's health secretary, have said consistently during the pandemic that they separated bars and private clubs from other establishments serving alcoholic beverages because "the potential spread of COVID-19 can be significant there" in terms of crowded settings and limited mask wearing.
"It would be irresponsible to remove restrictions all at once," Cooper said. "Clearly, that's a situation that could result in a massive spike in COVID-19."
How COVID-19 created a new normal in 2020
The COVID-19 pandemic has gone from an out-of-sight, out-of-mind crisis in China to affecting all aspects of our lives in just a few months. These articles highlight some of the areas where we are all scrambling to determine how to adjust to our new normal.