As a young man, Tom Papas bonded with his father over whiskey. When he visited, the pair shared drinks. Papas enjoyed bourbon while his father preferred scotch.
Through the ritual, Papas acquired an interest in whiskey. When he retired and moved to Asheboro, North Carolina, he decided to turn that passion into a business.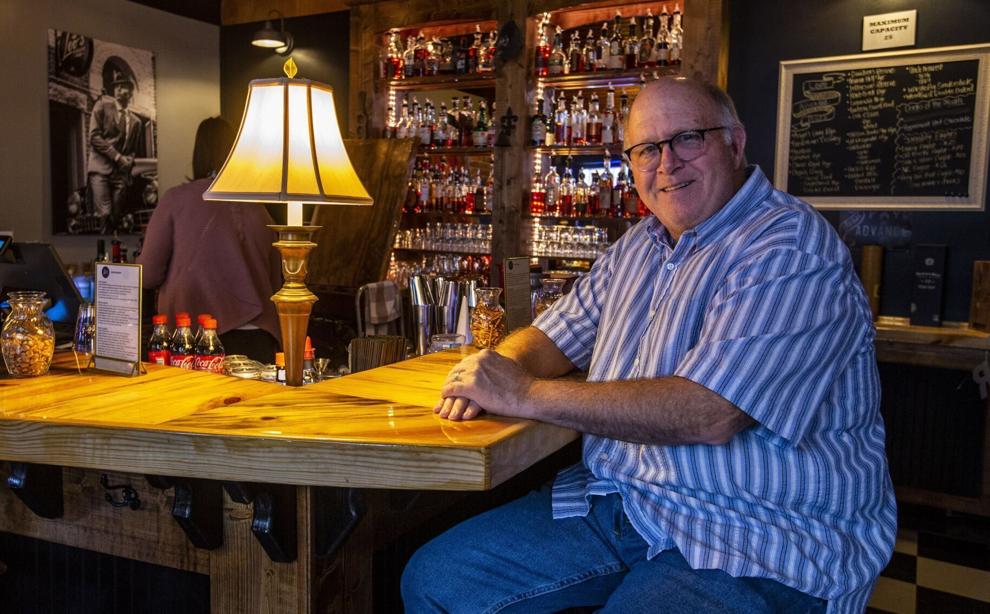 Papas opened Leo's Whiskey Bar in 2020 in downtown Asheboro, a town of about 27,000 people south of Greensboro in Randolph County. His intent was to offer a wide selection of whiskeys, such as bourbons and scotch. Papas hoped to give people the chance to bond over a drink and even try limited liquors they might not be able to find elsewhere. He soon ran into a problem. By law, he has to purchase liquor through the local Asheboro Alcohol Beverage Control Board. The rule limited what he could stock. His offerings depended on what the local board could get in stock from the state.
Papas said he can put in an order for liquor, but if the ABC board can't get it, he can't either. He has standing orders for a lot of the whiskey the bar sells.
"We get what we get when we get it, and we never know what's coming, which is kind of a dangerous business model," Papas said. "People are coming here and getting to know we have the best stuff in town, and sometimes we can't get it."
Papas learned to take whatever limited whiskey the ABC stores can get in. That might be Blanton's bourbon one week or a few bottles of E.H. Taylor the next.
A recent change to the way the state distributes liquor means the biggest ABC boards in the state get the first pick of limited liquors, making it difficult for smaller boards to get those bottles, Asheboro ABC Manager Rodney Johnson said. He says the distribution policy violates state law.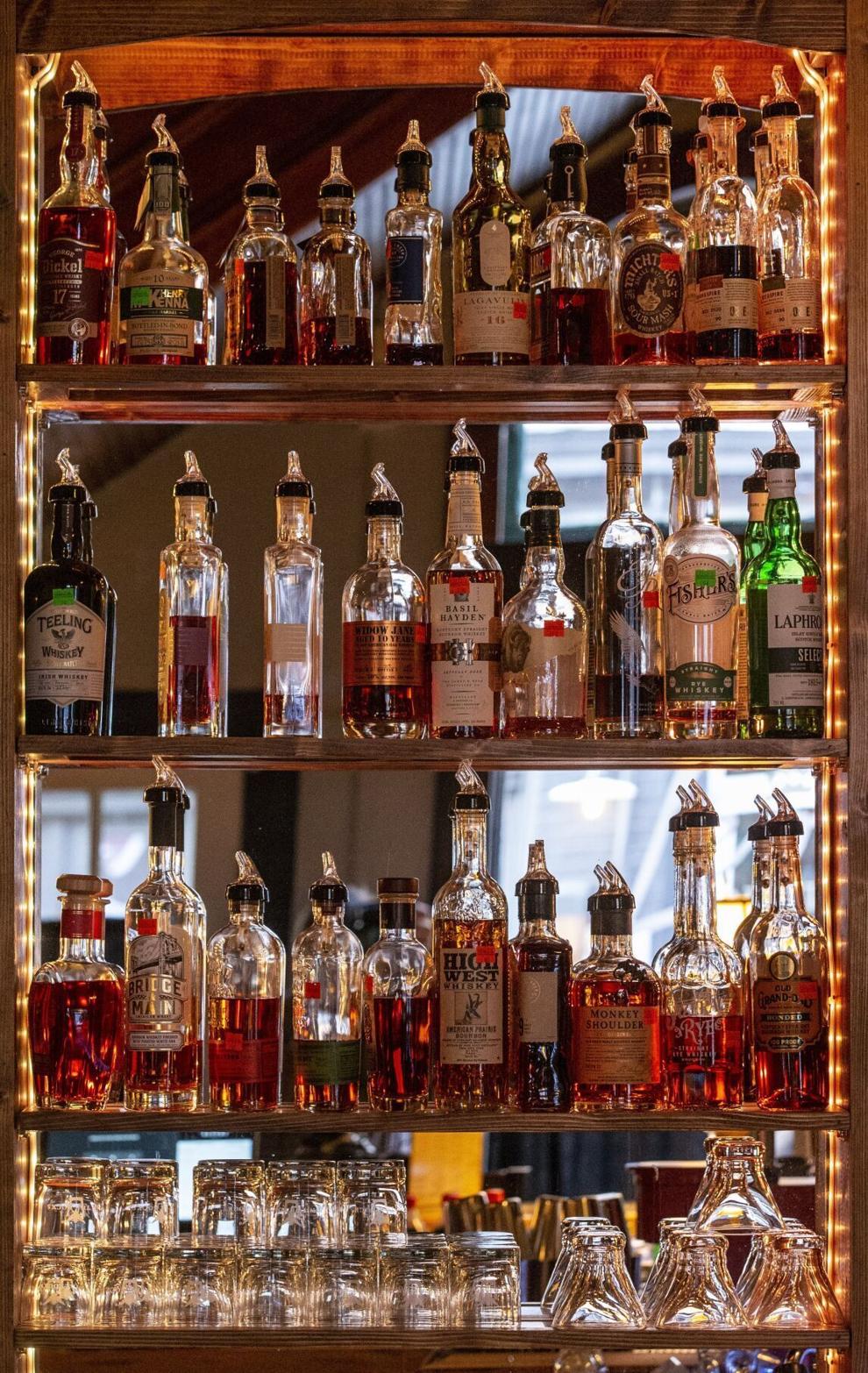 Typically, the state-run warehouse that provides liquor for North Carolina's 174 alcoholic beverage control boards' retail stores has enough liquor to go around. But in some cases, the state only receives a small number of cases of certain limited liquors. Those include bourbon brands such as Eagle Rare, Buffalo Trace, Widow Jane, E.H. Taylor and W.L. Weller.
This summer, the North Carolina Alcoholic Beverage Control Commission changed the way those limited liquors are distributed to the 174 local ABC boards across the state that sell liquor in retail stores, said Brantley Uzzell, general manager of the Lenoir County ABC Board and vice president of both the North Carolina Association of ABC Boards and a state advisory committee for the NC ABC Commission.
Before the change, the liquor was distributed on a first-come, first-served basis through the online ordering system. Now, the state commission offers 75% of limited liquors to the 30 boards that sell the most alcohol throughout the year. The remaining 25% is opened up to the other 141 boards, Uzzell said.
Uzzell said the change was made after suppliers said they wanted to see more liquor being sold in restaurants and bars, rather than to individuals by the bottle in retail shops.
"Suppliers came in and said, 'We'd prefer to see the stuff going to the bars and restaurants so more people can try it, and if you do that, we'll send in more product,'" Uzzell said.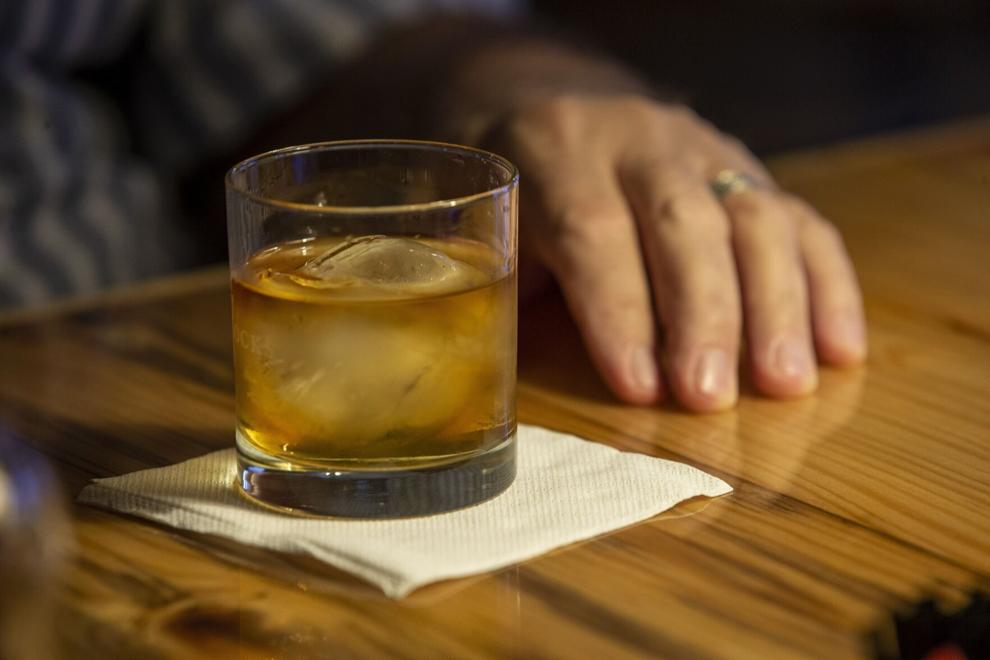 The state's ABC advisory committee made up of general managers from boards across the state voted to recommend distributing the majority of limited liquors to larger boards, which do more mixed beverage sales through restaurants and bars.
Johnson objected. He claims the rule violates North Carolina General Statutes, which dictate how the state can distribute liquor to boards. The particular law reads: "The Commission shall make a good-faith effort, without discrimination, to make all spirituous liquor distributed by the Commission available to all local boards."
Johnson said the new distribution rules discriminate against smaller boards that don't have as many sales.
"Rowland, with $424,000 in sales last year, they have just as much right to a hard-to-get product as Mecklenburg with $205 million in sales. They're independent boards," Johnson said.
He's emailed North Carolina Alcoholic Beverage Control Commission Chairman Hank Bauer to express his concerns but says he has not had any response.
"I have never seen the chairman, an appointed government official, more flagrantly violate the law than what this guy is doing," Johnson said. "You either have to have a control system where you follow the law, or you open it up to the free market."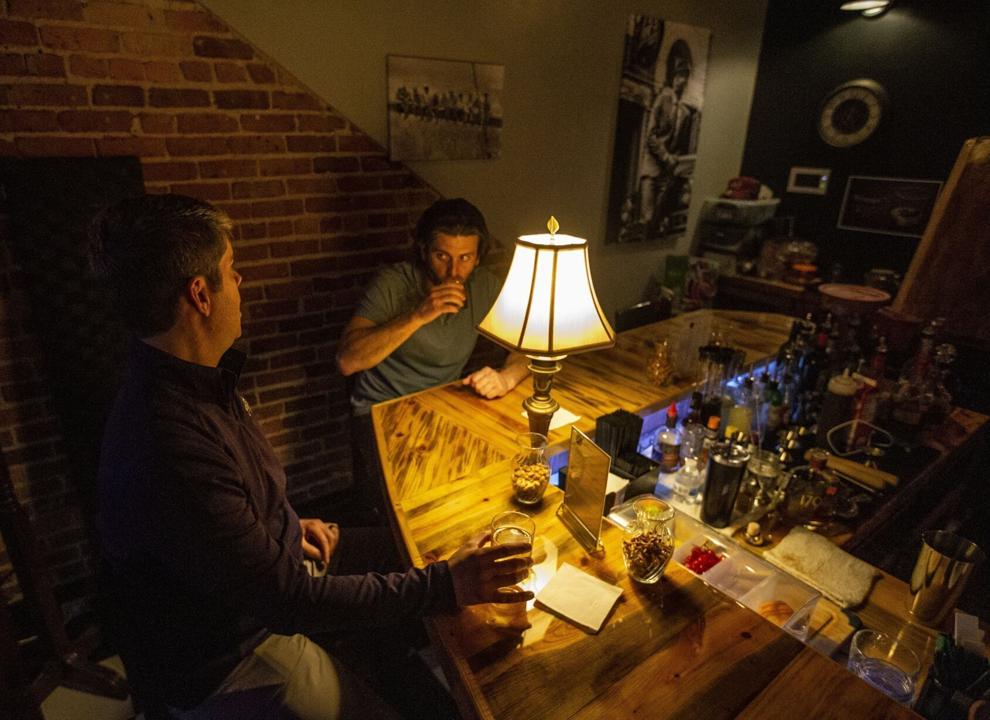 In an email, Bauer said the new system was put in place to distribute more equitably for customers.
"As a result of these changes, the state of North Carolina is receiving significantly more product because those products are now selling faster," he said. "Suppliers don't want their products sitting around on a shelf when it could be sold quicker in another location."
Bauer said the new distribution method was deemed legal by the state commission's legal team.
Johnson said he believes the violation disrupts the entire alcohol control system, pulling business away from smaller boards that don't get limited liquors and making it difficult for bars near small bars to get those limited liquors.
Johnson said some local restaurants and private clubs have complained to the Asheboro ABC board about their inability to get the liquors their customers want. Meanwhile, the liquor sits on the shelves at larger ABC stores nearby, but restaurants and bars are required to order liquor from the ABC board in their area.
Michael Crowell, a lawyer with decades of experience working with ABC boards and state legislators in North Carolina on ABC laws as well as beer and wine wholesalers in the state, weighed in on the distribution rules. Crowell said the law is difficult to enforce because the statute only requires a good-faith effort, which is hard to define.
"As a practical matter, in the end it would be up to the complaining board to show that there was a more equitable way to distribute the scarce product," he said.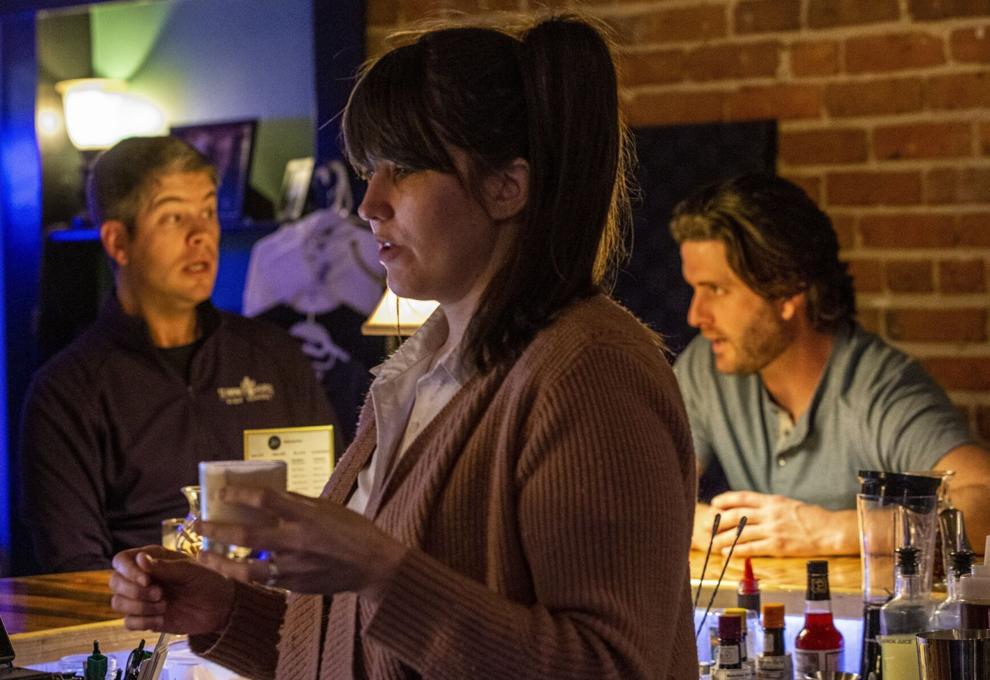 Papas has tried to work with the ABC board to get the liquor he wants. He takes any specialty whiskey he's able to get, hoping to send a message to the state that Asheboro is able to sell the limited liquors. Papas is passing his methods along to Leo's Whiskey Bar's new owner, Christine Callicutt, who bought the bar from Papas in December.
"We're willing to buy pretty much whatever they're willing to give us, but it's on such a sporadic basis and we never know when it's coming," Papas said.
That can pose a challenge, Papas said. The bar isn't able to stock the same liquors consistently, so customers may not be able to rely on the bar for a specific whiskey.
"They get what they get," Papas said. "There's not a whole heck of a lot (the ABC board) can do about it. There's not a lot I can do about it."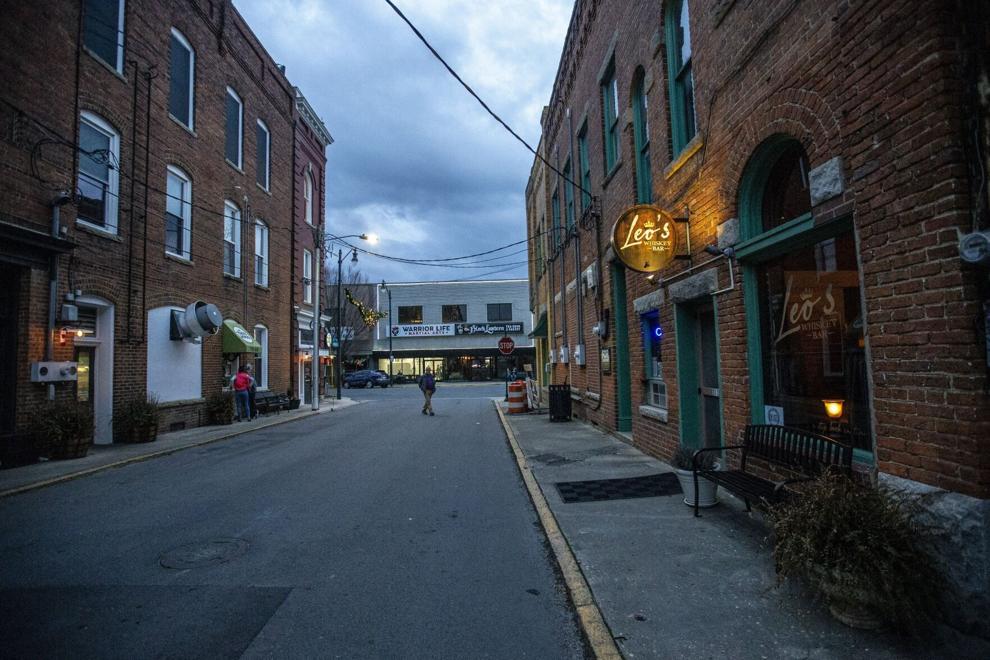 Johnson said the limited liquors should be distributed on a first-come, first-served basis again, in which no one has prior knowledge of when the liquors will be available to order. His other suggestion is that the liquors should be distributed by a lottery drawing of interested boards.
Johnson said he believes the violation puts the alcohol control system on shaky standing, opening the system up to lawsuits or challenges that could bring down the control system. He doesn't want to see that happen.
"I'm in favor of the control system," Johnson said. "Under the control system, you limit the number of locations that dispense spirits. Alcohol is a societal problem, and if you don't limit it … you're going to multiply the problems associated with spirits. I think the control system works and makes sure every tax dollar that is collected goes where it should."
But the change in distribution disturbs the system. Without equal access, the control system becomes a competitive environment between boards that have access to different liquors, Johnson said.
Uzzell said complaints about the new distribution rules stemmed from confusion about how smaller boards can access the limited liquor.
"We're hoping the amount (of limited liquor) goes up next year until hopefully, we don't have to have allocated product anymore," Uzzell said.