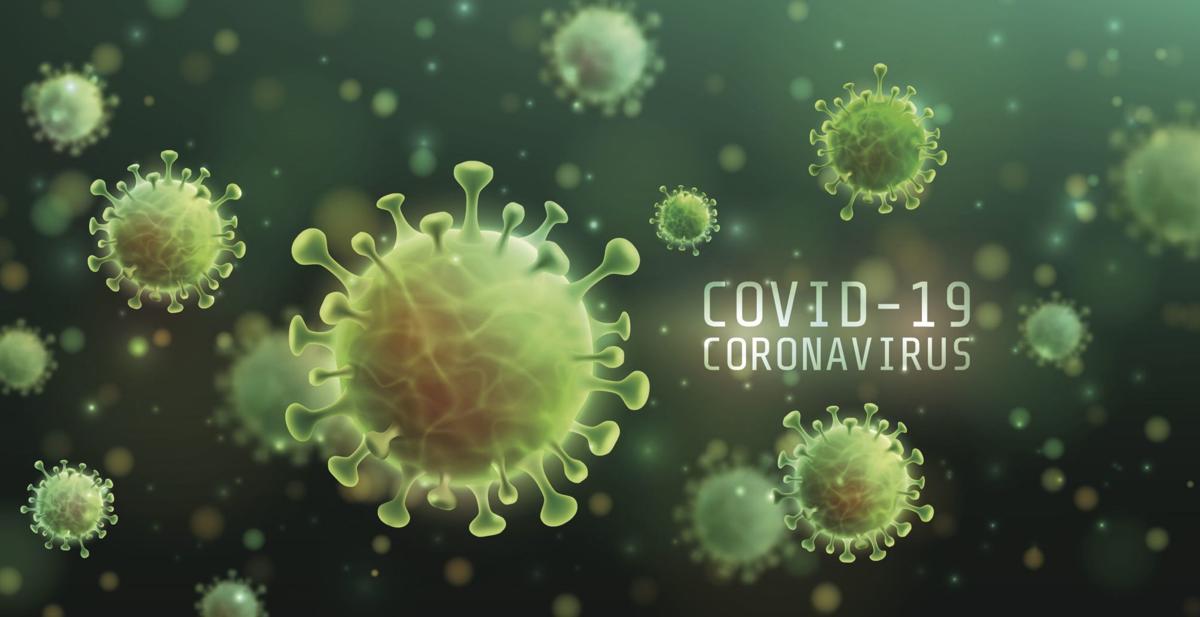 RALEIGH — Four months into the pandemic in North Carolina, Latinos account for at least 45% of the state's confirmed cases, a disproportionate number compared with the state's Latino population.
With Latinos facing challenges getting tested and others being turned away at hospitals for lack of insurance, the state recently called on the heads of the Guatemalan and Mexican consulates in Raleigh to share messages about how to be safe and find help during the pandemic.
Dr. Mandy Cohen, the secretary of the N.C. Department of Health and Human Services, said they were invited to make "an urgent call" to the Hispanic and Latinx communities. Influential leaders are needed to "turn up the volume," Cohen said, in making sure people know about taking preventative measures to curb the spread of the contagious virus.
Of North Carolina's COVID-19 cases, the ethnicity is known for over 65,000 people. Latinos, or Hispanics, have the highest percentage of cases among minorities in the state. Many are considered essential workers and work in farms, grocery stores, construction and meat-processing plants — places that have experienced numerous outbreaks.
Jorge Archila, the head of the Guatemalan consulate, delivered bilingual messages at Thursday's news conference — first in Spanish and then in English.
"This disease has been hitting our community very strongly, and we should take all precautions necessary to prevent the virus affecting us or our families," said Archila, an N.C. State alumnus.
"If you have any symptoms or have been in contact with anyone who tested positive, you can get a test for free without worrying about your immigration status."
He added that Guatemalan citizens in the U.S. can turn to the consulate for resources like food or economic assistance during the pandemic.
Archila was joined by Mexican consul Claudia Velasco-Osorio in emphasizing the personal responsibility people must take on to stay safe, to include wearing face coverings and social distancing. They said Mexican and Guatemalan immigrants, many of whom lack health insurance because of immigration status or their employers, can call their consulates for assistance with those matters.
They echoed Cohen's message in thanking the essential work carried out by Latinos in the state.
"I praise the North Carolina state government for being mindful of the characteristics of the work that Mexicans carry out in food production and construction," Velasco-Osorio said in Spanish. "I'm satisfied that they recognize the importance of our contribution to the economy, but I should also say that I fully share their interest in everyone's benefit of lowering the high rates of infecting among Hispanics."
Cohen described efforts to reach out to the Latino community, including the new "Check my Symptoms" website released this month in Spanish that can connect people to testing sites. The state also has increased the number of testing sites in areas that previously had little or no access to testing.
Study: Blacks, Latinos hurt more by pandemic
The news conference's focus on Latinos came hours after new research presented at UNC-Chapel Hill confirmed the unequal effect of the coronavirus pandemic on Latinos and African Americans.
A team of recent graduates from UNC's Department of Public Policy presented research on the effect of COVID-19 across the state.
The sweeping research was divided into health, economy, poverty, federal assistance and education. The data classifies Latinos as being of any race, and Black people as not including Latinos.
"We see that more Hispanic and Latino households have lost employment income compared to any other racial or ethnic group in North Carolina, and by a lot," said Valerie Lundeen, a student on the research team, during Thursday's online presentation.
Many live in rural North Carolina where resources are more scarce, the report showed.
Latinos also have been particularly affected when it comes to paying rent. Latino renters have the highest rates of not being able to pay rent and having low confidence in making rent in April 2020, according to a 2020 U.S. Census Bureau housing survey.
Latino and Black people also reported the highest rates of anxiety and food insecurity during the pandemic from late April to early July.
The UNC Public Policy analysis of health effects noted that counties with meat-processing plants show higher COVID-19 case and death rates. Those counties, such as Duplin and Northampton counties, also have large nonwhite populations and high percentages of poverty.
Of these counties, Duplin is 25% Black and 21% Latino with a case-to-death ratio of 7.9%.
Northampton is 57% Black but only 2% Hispanic with a case-to-death ratio of 5%.
This correlation is reflected in virus data by ZIP code with the counties containing meat processing plants having disproportionately higher cases than those without processing plants, The News & Observer has reported.
The UNC research showed that counties with high Latino populations don't have nearly as high virus death rates as counties with large Black populations.
Although Blacks and Latinos both have similar underlying health issues, the population of Black senior citizens and people older than 50 is much higher. That's mainly due to younger generations of Latinos immigrating to the United States, The News & Observer previously reported.