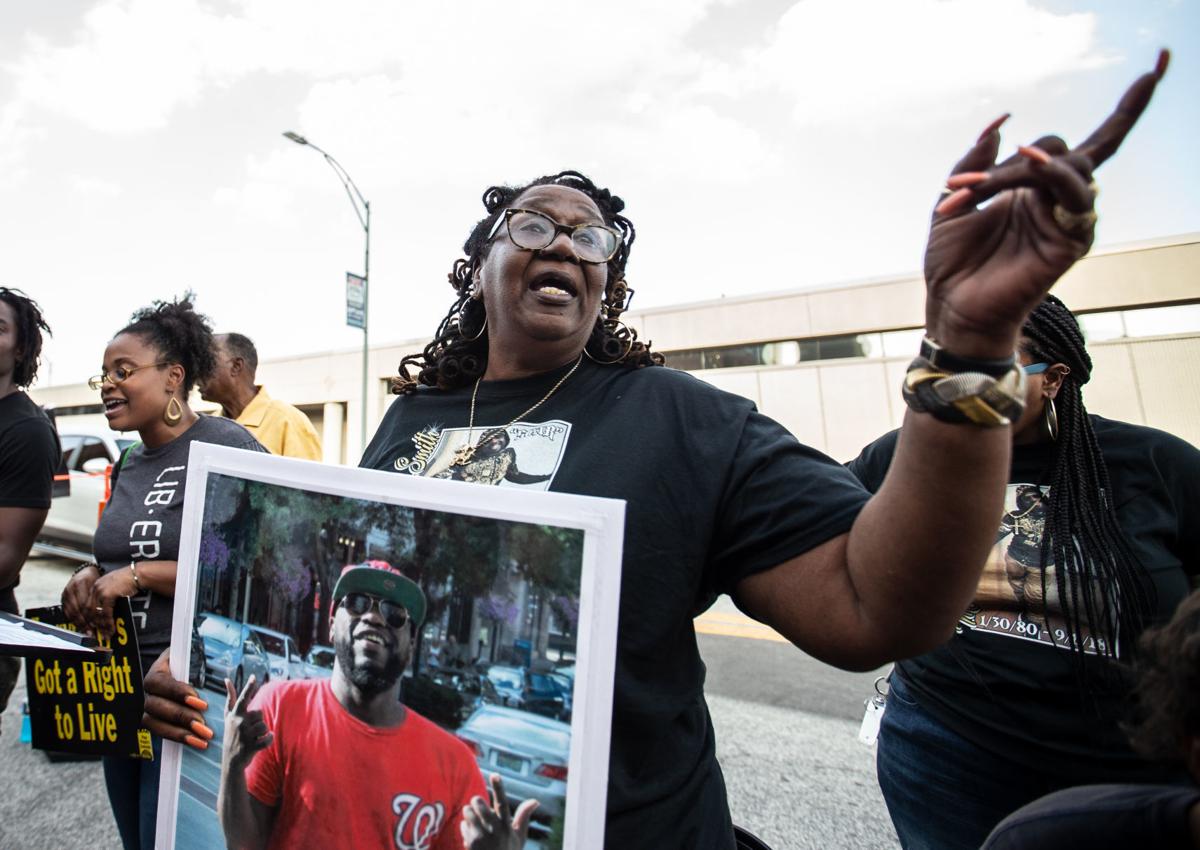 GREENSBORO — A federal judge has said that several claims may move forward toward trial in a lawsuit brought by the family of a homeless man who died while in Greensboro police custody in late 2018.
Judge Loretta C. Biggs also dismissed several portions of the lawsuit filed in 2019 by the family of Marcus Deon Smith.
But some of the family's key claims can proceed through the legal process, Biggs ruled last week.
Smith's family filed suit against Guilford County, the city of Greensboro, eight city police officers and two Guilford County paramedics on allegations that they violated Smith's constitutional rights.
The lawsuit alleges that they improperly restrained him and failed to treat his medical issues.
And although Biggs dismissed several portions of the family's lawsuit, she cleared the way for enough of it that supporters consider it a victory on their way to a settlement or trial.
Smith died Sept. 8, 2018, after police restrained him with a RIPP hobble-style device, binding his hands to his feet behind him.
The lawsuit alleges that police caused Smith's death and that the paramedics "failed to promptly attend to his serious medical needs."
Biggs ruled that those allegations have merit and can go forward in the lawsuit. She also ruled that allegations that police may have improperly restrained Smith have merit and that Smith's family presented a persuasive case to consider that the city did not properly train police in using such restraints.
Smith, 38, died of cardiopulmonary arrest caused by a variety of factors, the state medical examiner said in an autopsy report. Among them: "prone restraint" at the hands of police, cardiovascular disease, and drugs and alcohol in his system.
The autopsy report concluded that Smith's death was a homicide.
After Smith died, authorities released video taken from cameras worn by the officers who responded to the intersection of East Market and Church streets. About 12:40 a.m., they found a disoriented and agitated Smith running and walking back and forth.
The footage shows Smith asking for help, suggesting he's in danger and saying, "I'm gonna kill myself."
Police ask him to remain still so they can help. Eventually they put him in the back of a police car without restraints.
But Smith becomes increasingly agitated, the video shows. Police open the car door, and he rushes out.
Seconds later, with Smith on the ground, police struggle to restrain Smith's hands behind his back. They begin to bind his feet to his hands.
The police footage shows Smith, bound and lying on his abdomen — hogtied, essentially — struggling and appearing to gasp for air.
Then he becomes still. Officers check for a pulse. Smith is released from his restraints so emergency workers who were there can treat him.