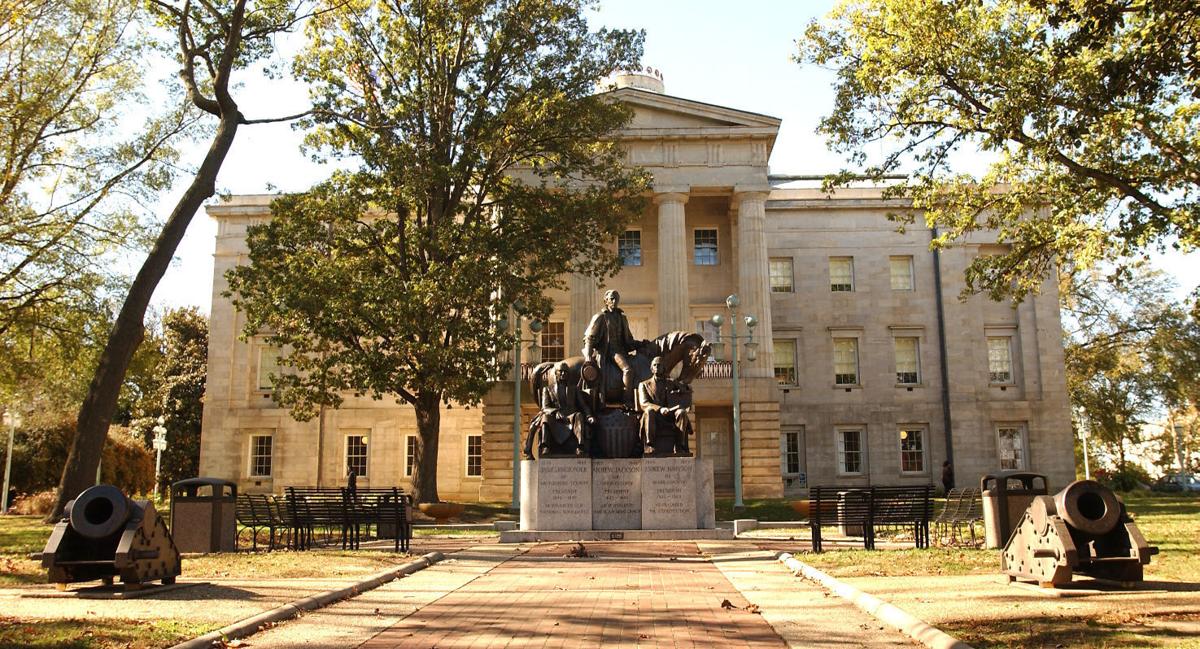 The proposed Medicaid expansion bill — part of a controversial three-prong legislative dispute tying up the General Assembly — was sent back to a House committee Wednesday.
House Bill 655, sponsored by Rep. Donny Lambeth, R-Forsyth, has the potential to expanding Medicaid coverage in the state. Several studies have estimated that between 450,000 and 650,000 North Carolinians could be covered.
House speaker Tim Moore, R-Cleveland, withdrew the bill from the House calendar and sent it back to the House Health committee at Lambeth's request.
"There are some items we need to work on and allow the committee to do its work," Lambeth said. "We'll try to bring it back as soon as possible," potentially next week.
Though Moore said Wednesday he was committed to conducting a vote on HB655, he previously indicated the bill would not be addressed until the state budget becomes law.
Medicaid already serves 2.14 million North Carolinians, representing about 21% of the state population.
Democratic Gov. Roy Cooper has placed Medicaid expansion among his top-three legislative priorities, along with higher raises for public-school teachers and school construction, and halting the next round of corporate tax-rate cuts.
The bipartisan bill has proven controversial because it contains two elements key to expansion in Republican states: a work or community volunteer requirement for some recipients; and a requirement to pay 2% of their monthly household income.
Those requirements have been held up by federal judges in at least three states.
Most left-leaning advocate groups say that while they support Medicaid expansion, the work and premium requirements are too onerous overall compared with the potential benefit.
Since HB655 reached the House floor July 11, there have been 12 amendments submitted by Democratic sponsors.
Two amendments would remove the language tying it to approval of a state budget.
Another amendment would strip out a work requirement for some recipients between ages of 19 and 64, which is key to House Republican support. Another proposed amendment would reduce from 2% to 1% the monthly household premium requirement.
Counting Wednesday, the bill had been on the House floor calendar for 36 consecutive sessions.
"It's not clear that the Medicaid measure has a chance to clear the House," said Mitch Kokai, senior policy analyst with Libertarian think tank John Locke Foundation. "I suspect that it has no chance of clearing the Senate."
Senate leader Phil Berger, R-Rockingham, said he bases his opposition primarily on concerns that the federal government could end its 90% funding of administrative costs tied to Medicaid expansion. He has said expansion would cover "able-bodied adults" that would be better served in the federal healthcare insurance exchange.
Medicaid expansion supporters say a significant number of potential beneficiaries are individuals and families who fall in the current coverage gap of making too much in household income to qualify now for Medicaid, but not enough to afford coverage on the federal health exchange.
For the 36 Medicaid expansion states and the District of Columbia, the federal government has been consistent even under the Trump administration in meeting its 90% contribution.
Lambeth told a House committee in July that the 90% federal government match is sustainable and would take an act of Congress to change.
Senate GOP leadership have offered to hold a special session on health care once the budget becomes law.
The special session on health care likely will take place, though fans of Medicaid expansion might not like the focus of that session," Kokai said.
"One suspects Republican lawmakers are more interested in better options than Medicaid for boosting health care access.
"Those options include certificate-of-need reform, expanding scope of practice for nurse practitioners, and reducing other regulatory burdens that stand in the way of increased health care supply."