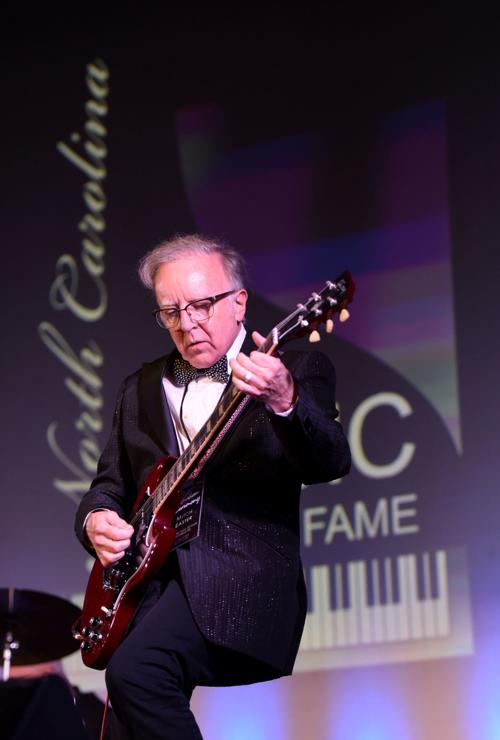 The jurors, all 12 of them, looked tired, and frankly a little put out as they rushed Thursday afternoon into the gloom of sporadic rain and gathering darkness.
And why wouldn't they be?
The civil lawsuit they'd been called to decide, Morris v. Easter, was, in theory, a straight up-or-down contract case. But in real life, it was the culmination of a bitter custody and visitation case that had dragged on for nine years and likely cost thousands in legal fees.
Jurors had spent two days of their lives hearing a lawsuit that many might consider, say, vain or frivolous. They'll never get those two days back, and for their trouble, the 12 each pocketed a whopping $32.
To decide … the visitation schedule for a pair of aging, purebred dogs.
"Of course everybody thought it was (silly)," one aggravated juror said as while hurrying toward his car when it was over. "It was a vindictive thing. You could see it in their faces."
All the talk
The Forsyth County Hall of Justice isn't just a building. It has eyes and ears, and its worth-of-mouth grapevine moves at the speed of a smartphone.
Clerks, bailiffs, lawyers, even some of the guards who remind visitors to remove their wallets and belts before entering the building, knew something unusual was afoot.
The fourth floor is normally reserved for very serious, intensely personal cases — child custody, juvenile delinquency petitions, evictions and the like. Full-on jury trials are rare. "I've done maybe a dozen since 2002," District Judge Denise Hartsfield said to the lawyers during a break in court.
Though reasonable people might argue that Shalini Morris v Mitchell Easter should have been settled some other way, it is also true that, for plaintiff and defendant alike, the case was emotional, intractable and serious.
"This is not a case where anyone is going to jail," Hartsfield explained after the jury was seated. It was about a contract whether it had been broken. "I hope this trial will not exceed two days. We don't plan on keeping you here until Thanksgiving."
The contract, in this instance, was a separation agreement signed in 2010 which specified that custody of the two black Schipperkes, Emilie and Hoo, would be divided in a two week on, two week off manner as long as Morris and Easter lived within 120 miles of one another.
Schipperkes are small, purebred Belgian dogs that can weigh as much as 20 pounds. They're often described as spitzes or miniature sheepdogs and are noted for being agile and active. By some accounts, they can cost up to $1,000 each.
Transcripts of emails, the separation agreement and blown-up portraits of the dogs (and their owners) were brought to court to be introduced as evidence.
The hallway chatter had handicapped the whole thing as a spat between rich people — first-world problems, a waste of valuable court time and precious resources.
But their lawyers, as is their professional obligation, took the matter seriously. .
"She has spent nearly nine years trying to enforce the visitation," said Jennifer Payne, Morris' attorney, in her opening statement. "I would ask you to listen to the evidence with an open mind. If it was your dogs, how would you feel?"
More than a contract
As is to be expected, each side had vastly different versions of how that agreement played out. Few things in a lawsuit that results in a jury trial are simple or straight forward.
Both Morris and Easter took turns in the witness stand answering questions from their lawyers and a few posed by the judge.
The condensed, and likely oversimplified, version is that Morris wanted the two week on, two week off visitation enforced and filed in 2018 a lawsuit to that effect.
She testified that in the beginning, the agreement hadn't been strictly adhered to as her apartment wasn't as large as what the dogs needed. Then she moved to Chicago for a couple of years, outside the agreed-upon 120 mile radius, but returned to Winston-Salem as often as twice a month to visit.
When she settled in Charlotte in 2016, Morris tried through email, mediation and ultimately lawyers to enforce that agreement. She maintained that Easter had made even short visits difficult through an ever shifting set of conditions.
"I was their mom. Their main parent," Morris testified. "We bonded as a family."
Easter, a Grammy nominated musician and producer, contended that his ex-wife had breached the contract through her "changed priorities" that involved the use of dog sitters and professional walkers during visits and long drives for aging pets that had gotten used to their surroundings.
But in listening to the trial, it seemed apparent that it was about more than contracts.
"I think it was her … getting back at Mr. Easter," said John Van Zandt III, Easter's attorney, in his opening statement. "(The dogs) were merely an accessory for her."
Recordings of bitter cellphone messages and email exchanges were introduced. Van Zandt's use of such words as "acrimony," "irritation," and "hostility" drew instant objections.
Meanwhile, in the jury box, despite their best efforts and intentions, some jurors showed flashes of impatience through sideways glances, stifled yawns and occasional, nearly imperceptible eye rolls.
On Day Two, after lunch, each side got a final argument. "Mom always said the mind can only absorb what the seat can endure," Van Zandt said.
Truer words have never been spoken.
The jury left to begin deliberating at 3:45 Thursday afternoon; they finished in little more than an hour. Their verdict: Morris had broken the contract, and a 9-year-old visitation agreement for two dogs approaching 11 and 13 years old was not going to be enforced.
"Again, nobody's going to go to jail," Van Zandt said in his closing. "But it is an extremely important case for these two people."
Indeed. Hallway talk that wrote the episode off as indulgent and ridiculous missed the mark. But only slightly.
In the end, Morris v. Easter wasn't funny. It was sad; real tears were shed. But the only true tragedy was that it took a jury to sort out.
336-727-7481
@scottsextonwsj