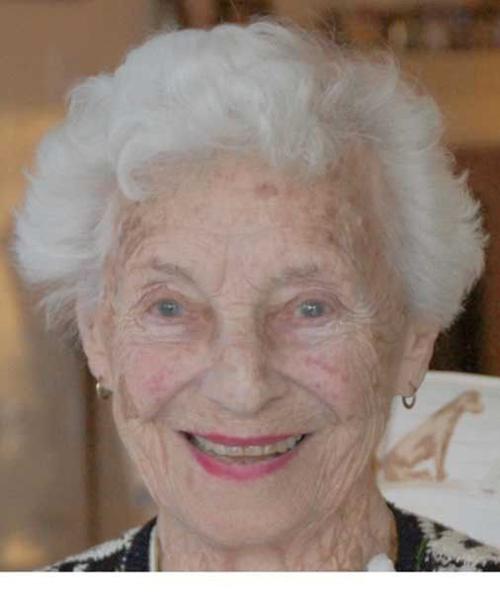 Haberkern Winston-Salem Carlota Isabel Garfias Haberkern March 11, 1917 - Sept. 4, 2015 Carlota Isabel Garfias Haberkern, quietly passed away at her home in Salemtowne, Winston-Salem NC, on September 4, 2015, at the age of 98 years after a brief illness. Carlota ("Tota") was born to Valentin and Maria Garfias on March 11, 1917, in Palo Alto CA, where her father was a professor at Stanford University. She was raised in Manhattan and attended the Convent of the Sacred Heart. She graduated from Vassar College (PBK) in 1937 and Yale Law School (Order of the Coif) in 1940. At Yale, she met her husband-to-be, Roy Conrad Haberkern Jr., to whom she was married for over 60 wonderful years. Following a brief career in corporate law in New York during WW II, she devoted her active and full life to her family of four sons, her community, and her church, first in Garden City NY, then after 1980 in Winston-Salem NC. In Garden City, she volunteered her services to the public library, the community club, Nassau Hospital, and the Cathedral of the Incarnation. In Winston-Salem, she volunteered her services to the Moravian church and its retirement community at Salemtowne. For twenty years, she and her husband Roy lived and raised polled Herefords on Old Holler Farm in Rural Hall. To all who knew her, Tota was a remarkable and inspiring woman of considerable kindness, generosity, strength, dignity and grace. She brought joy and calm to those around her...and how she adored her Corgi companions! Carlota was predeceased by her parents, her twin brother Valentin, her husband Roy, her son Roy Conrad Haberkern III, and her granddaughter Rachel (Steve Sherman). Carlota is survived by her sons Richard Garfias of Kalispell MT, Charles Martin (John Bastien) of Seattle WA, and John Hampton (Laura McQuade) of Kansas City MO; her daughters-in-law Constance Whiting Haberkern of Merrimac MA and Sherry Crawford Haberkern of Columbus OH; her grandchildren Phillip (Danielle Dong), Kerry (Justin Johnston), Jill (John Jacobs), Luke, Nathaniel, and India; her great-grandchildren Ellie and Brendan; her sister Marietta Fernandez-MacGregor of Mexico City;her three niecesandtwonephews; and many loving friends. Funeral services will be conducted at Home Moravian Church in Salem on Tuesday September 8, 2015, at 3 PM, and burial inGod's Acres will follow. The family will receive friends at Salem Funeral Home Chapel, Main Street, Winston-Salem, on Monday September 7 from 4-6 PM. The family would like to express its gratitude to the staff of Griswold Home Care (especially Florina Bird-Hairston) and of the Hospice & Palliative CareCenter (especially Beverly Brauer RN) for their loving care of Carlota. In lieu of flowers, the family requests donations be made to the Multiple Sclerosis Society in Carlota's memory and that of her son Roy Conrad Haberkern III. Online condolences may be made to www.salemfh.com. "Peace, perfect peace."
Obituaries Newsletter
Sign up to get the most recent local obituaries delivered to your inbox.