David Gortman and Wendy Taylor weren't quite sure what to think Monday morning when city-owned heavy equipment, accompanied by a police escort, rolled up to the front of their house.
Heavy doses of frustration and resignation, for sure. That's to be expected.
Husband and wife have been sandwiched for months in a slow-moving legal vise, a nuisance abatement order, set in motion by city attorneys bound by ordinance to use every legal tool at their disposal to remove the small mountains of debris piled up on the property.
Sadness, tinged with regret and embarrassment, played their roles, too. "I got tired of opening the envelopes," Gortman said of the steady arrival of certified mail.
But underneath the immediate reaction sprouted something unexpected — a seed of hope nurtured by gratitude.
"It'll get better," he said. "It always gets better."
Long-running battle
By now, anyone who's driven down Silas Creek Parkway over the past few months has noticed the debris and overgrown vegetation.
Beat cops who patrol the sector, neighbors, sanitation workers and commuters likely have seen the house, a broken down Volkswagen under the carport and the RV parked in the front yard. And several registered complaints with the city.
"It's hard to miss," said a police officer assigned Monday morning to block a lane of traffic in front of 5311 Silas Creek.
Since at least September 2019, the single-story house has been the scene of some chaos and legal machinations.
An affidavit filed by the city attorney's office in an official nuisance complaint indicates that inspectors filed notices of violations in September, January and again in June for an accumulation of trash, overgrown weeds, housing code violations and abandoned vehicles.
Those, by themselves, are tough enough.
But then there was a fire last September, intentionally set during a dispute, that burned a good bit of the living space and was never sufficiently repaired. (An arson charge filed against Taylor was reduced to a misdemeanor in plea deal.)
Meanwhile, the debris and overgrowth continued to pile up and rot.
An initial judgment in favor of the city was entered March 18, and a hearing was held over the summer about the overgrowth.
"The city will be initiating additional actions with regard to the trash and the motor vehicle storage on the property," wrote Jerry Kontos, an assistant city attorney in an email earlier in the summer. "Further, demolition is also being considered."
Those additional actions Kontos referenced played out in a big way. No right-thinking city official wants to force someone from a house or go to court to enforce a clean-up.
But public health and safety concerns sometimes outweigh the rights of property owners. And this is one of those times.
An abatement order was signed Sept. 16 and filed in the Forsyth Hall of Justice. A half dozen city workers rolled up first thing Monday morning hauling a tractor and bush hog, a front-end loader and a large truck with a mechanical scoop arm to snatch up piles of old furniture, unrideable bikes, doors and assorted plastics.
Even with all that gear and manpower, it looked to be a half-day job. Maybe more.
"It's turning out to be at least that," said Marco Ramos, a city inspector supervising the work.
High visibility issue
Because of where the house sits — a few yards from busy Silas Creek approaching Robinhood Road — two police cars were required to block one lane of traffic to keep workers and motorists safe.
And for that same reason, the high-visibility nature of the house, a personal struggle played out in a very public way.
The house is under foreclosure, a separate legal proceeding playing out on a parallel track in the courthouse. 
Gortman lost a good job at Douglas Battery Manufacturing when the company was sold. He filed for bankruptcy in 2015, but he couldn't keep up with the terms.
"They (city workers) told me this morning they're going to tear it down," Gortman said while bundling a few things inside the RV.
Still, despite the distress and discomfort, Gortman and Taylor tried gamely to focus on the positives — wherever they could find them.
"I got a job and that's something. I haven't had one in a while," Taylor said while shoveling scraps left by heavy equipment into a trash can. "I've had a rough few months.
"And we've got the RV. If we can get it running, I think we found a spot for it."
A few good-hearted souls have offered assistance, and an effort is underway to set up a Gofundme page. A nearby church congregation brought a generator to Gortman in July not long after the ordeal (and underlying legal maneuverings) made a headline.
The gesture also made a lasting impression.
"I hope one day to try and pay them back. I don't know when or if I can do that," he said. "But I hope to pay it forward."
Silas Creek Parkway home cleanup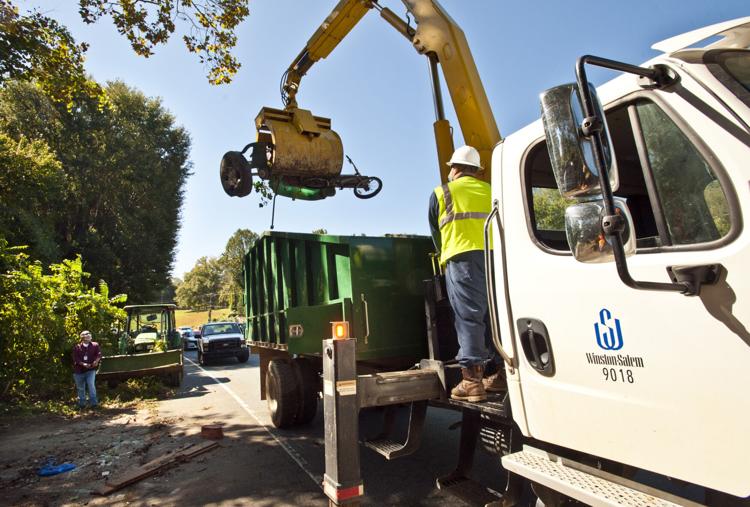 Silas Creek Parkway home cleanup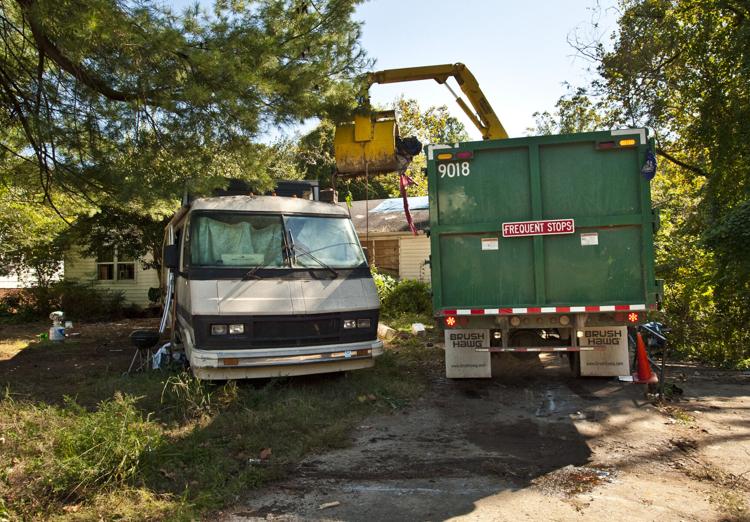 Silas Creek Parkway home cleanup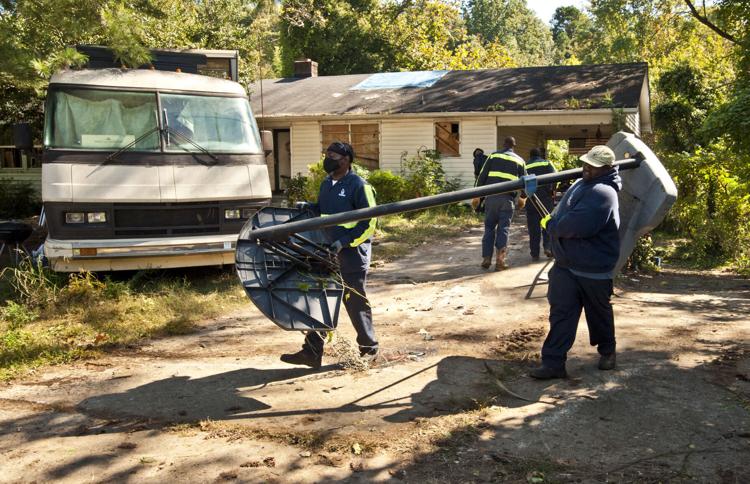 Silas Creek Parkway home cleanup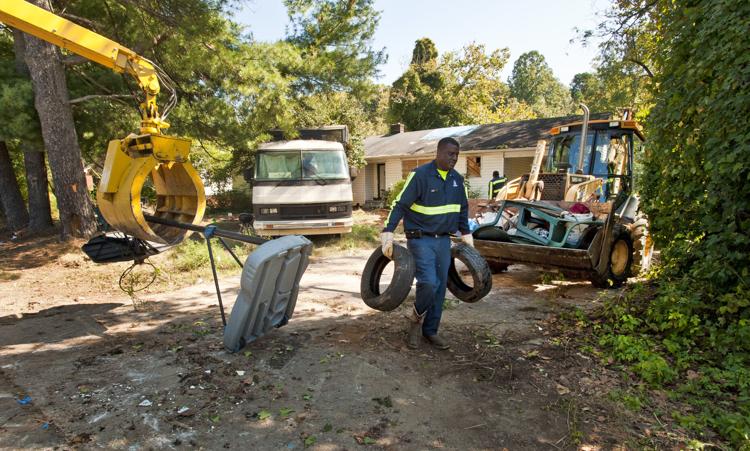 Silas Creek Parkway home cleanup
Silas Creek Parkway home cleanup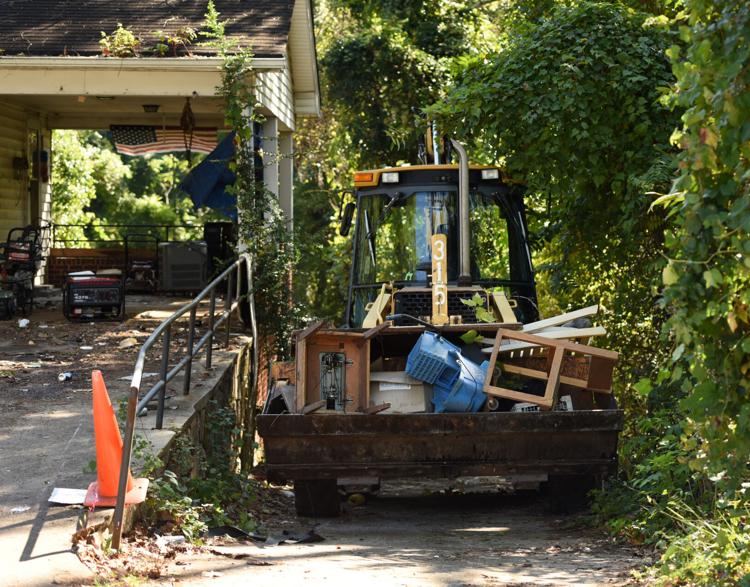 Silas Creek Parkway home cleanup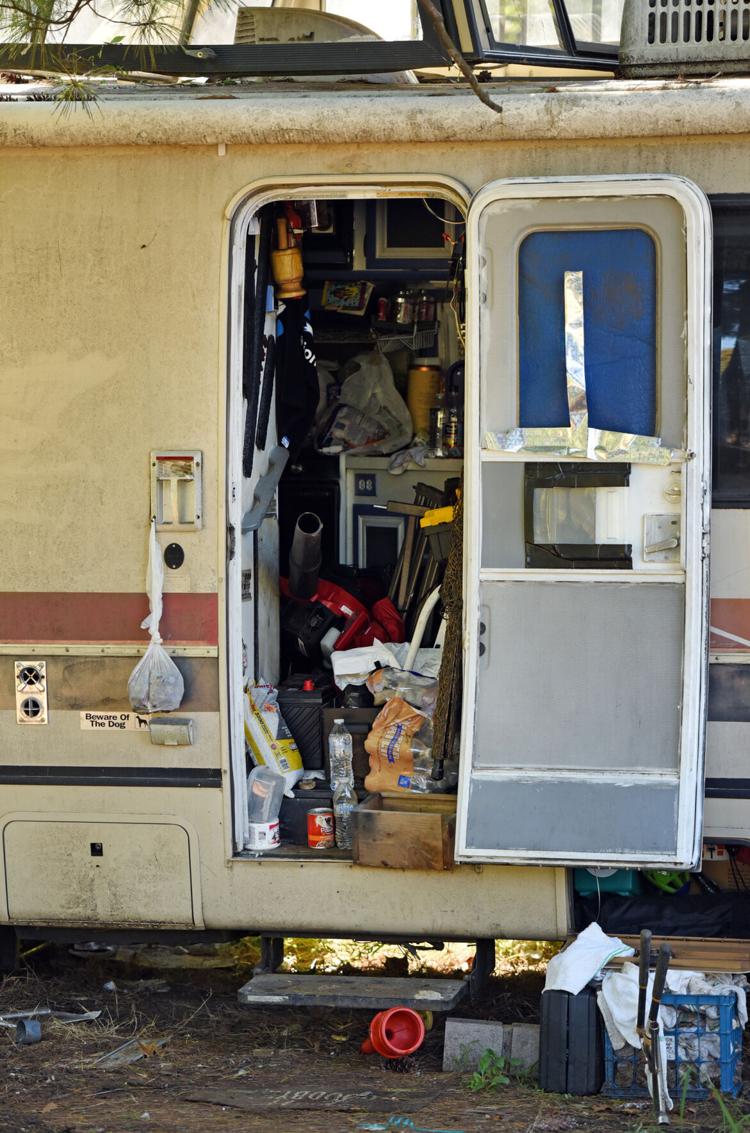 Silas Creek Parkway home cleanup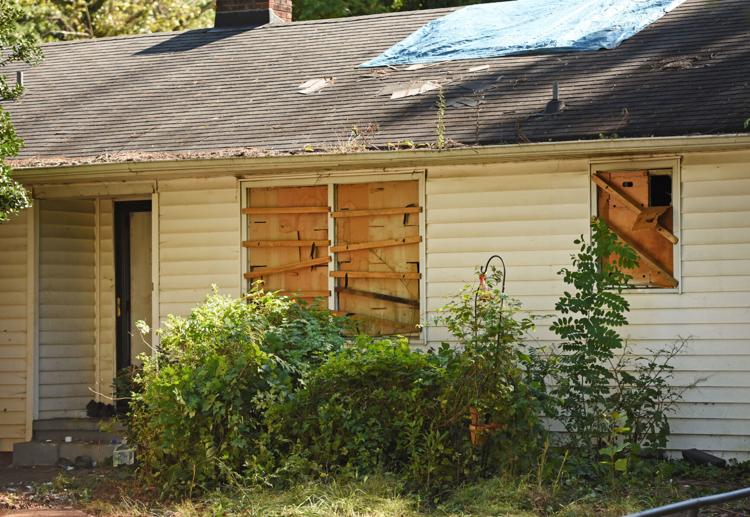 Silas Creek Parkway home cleanup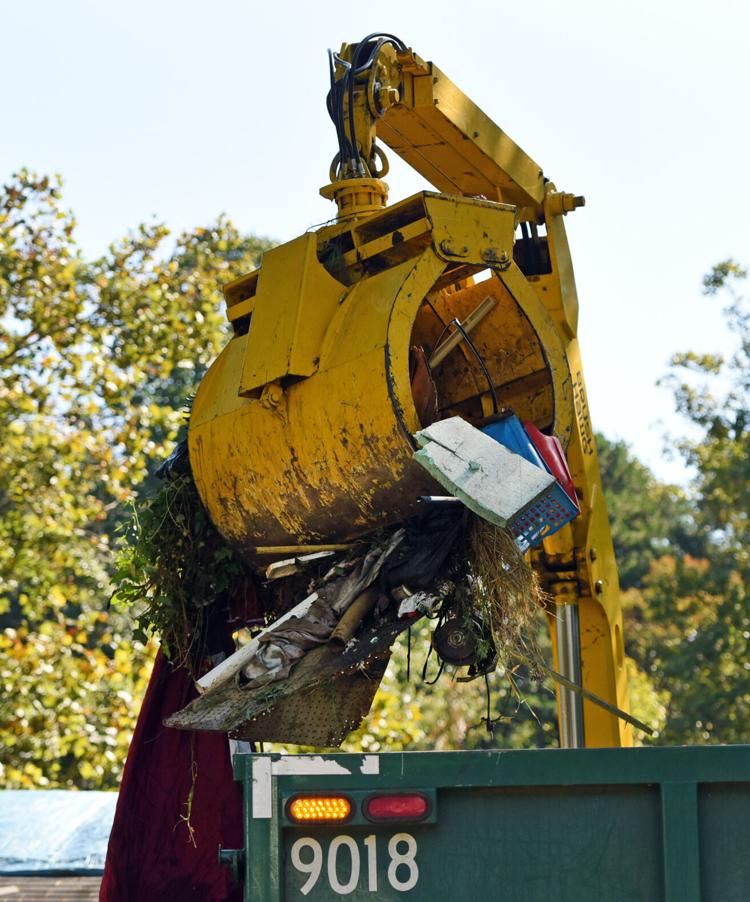 Silas Creek Parkway home cleanup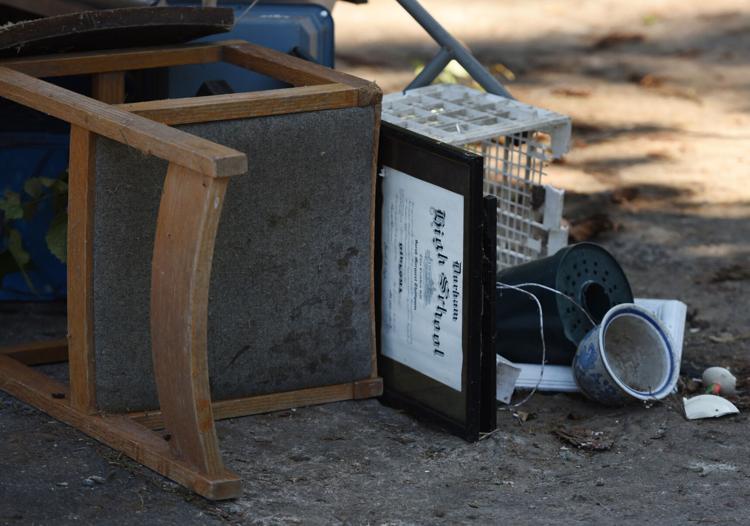 Silas Creek Parkway home cleanup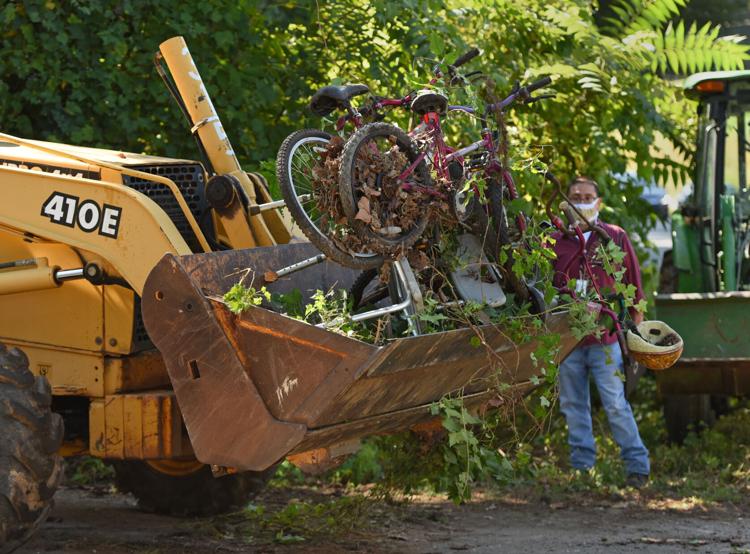 Silas Creek Parkway home cleanup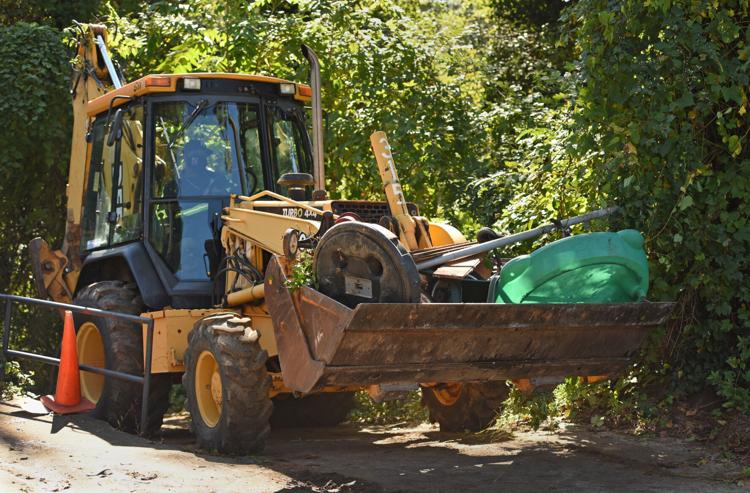 Silas Creek Parkway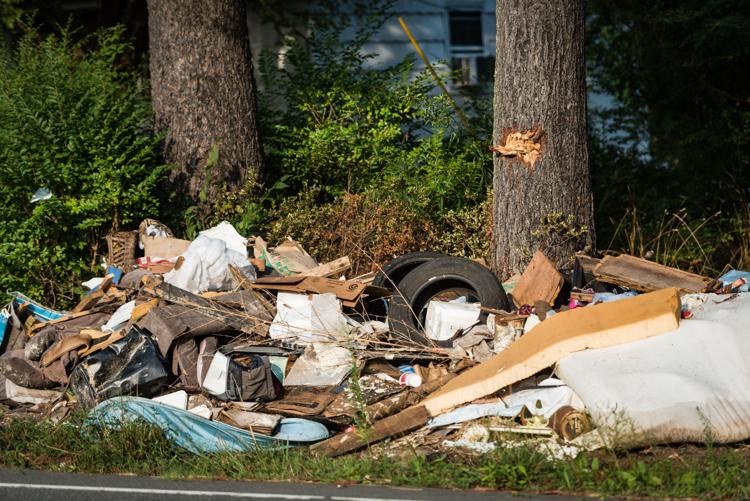 Silas Creek Parkway
Silas Creek Parkway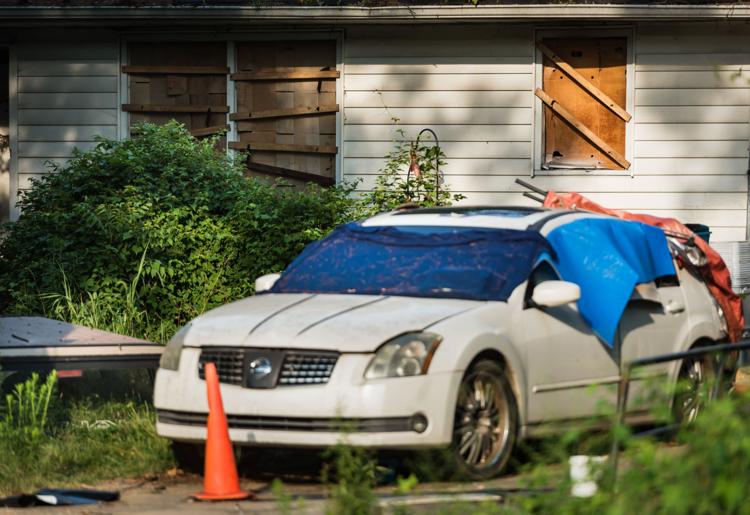 Silas Creek Parkway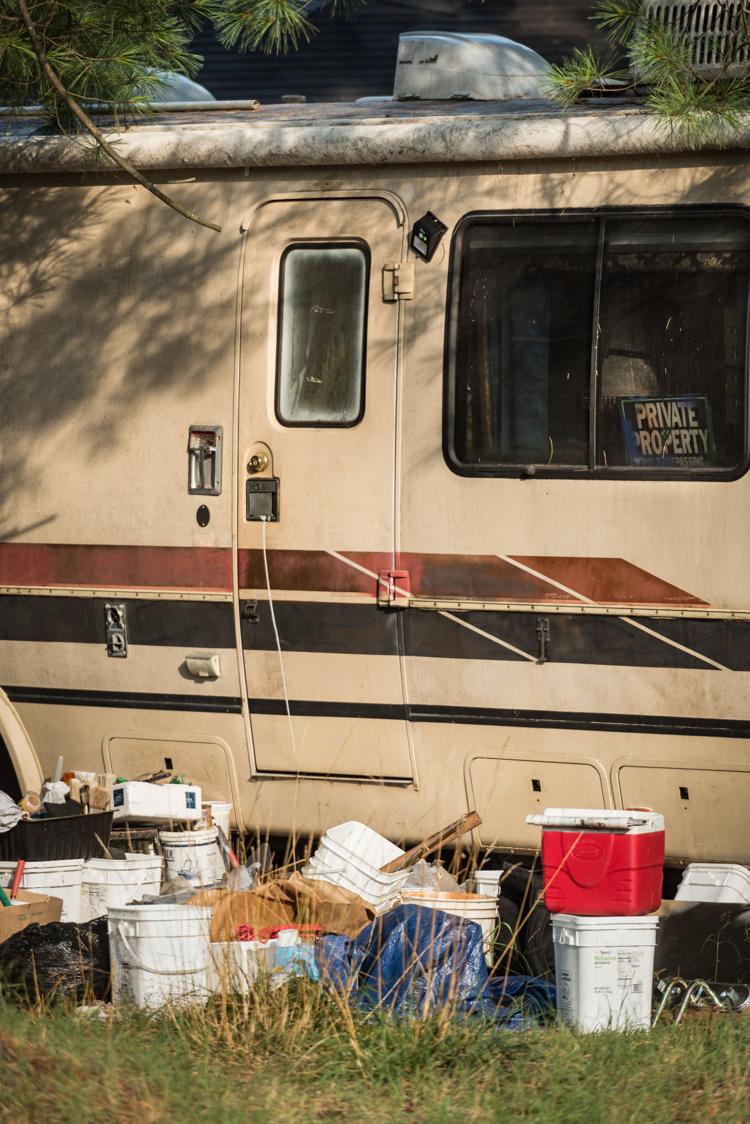 Silas Creek Parkway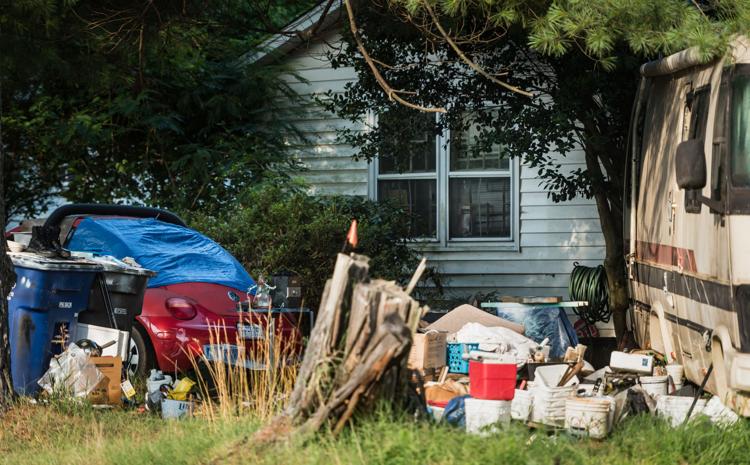 5311 Silas Creek Parkway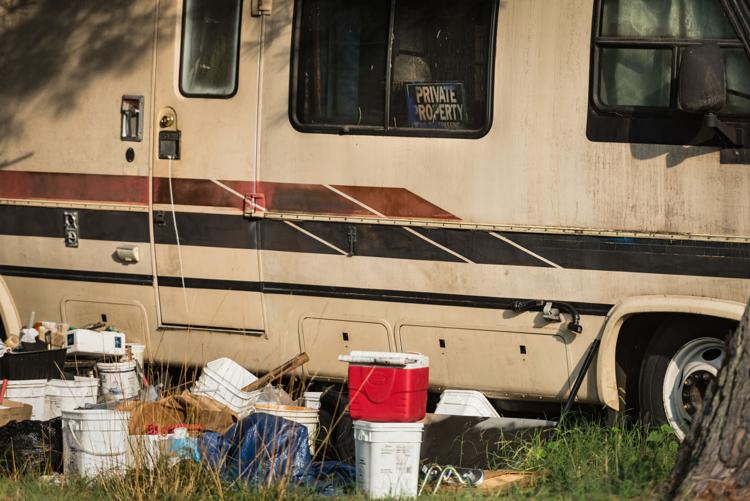 -- HIDE VERTICAL GALLERY ASSET TITLES -- (copy)
Catch the latest in Opinion
Get opinion pieces, letters and editorials sent directly to your inbox weekly!