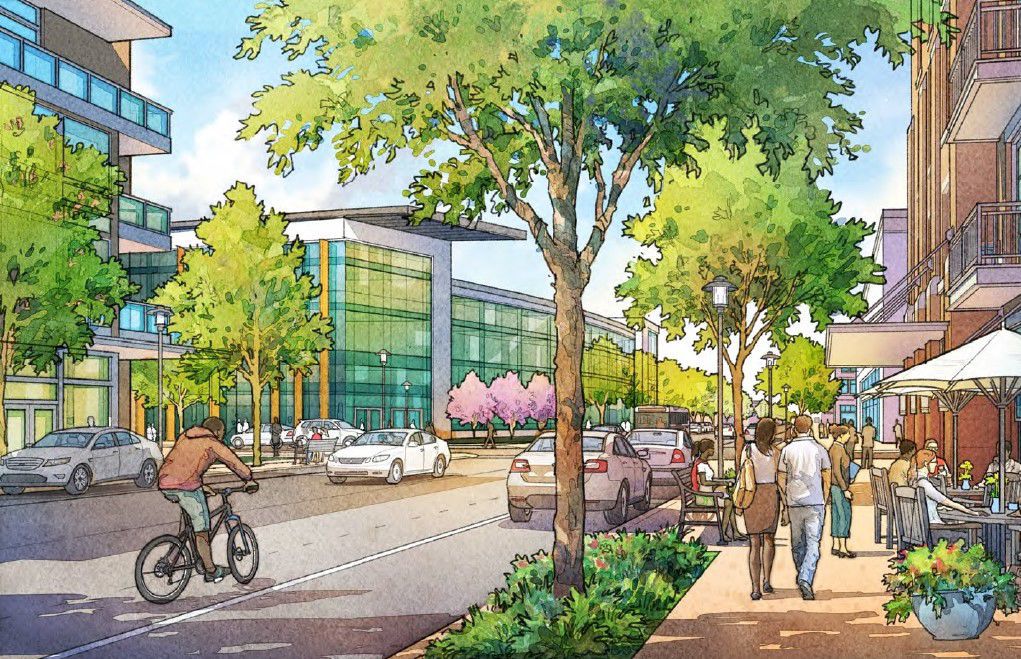 A recent story in the Journal by Wesley Young ("New beginning? Leaders differ on financing for plan to revitalize East End area," Oct. 27) caught our attention. It recounted the split in our Winston-Salem City Council around $3 million in funds allocated for the part of East Winston that has been dubbed East End. Several years of planning and community conversation led to a plan to help invigorate this area, known as the East End Master Plan. Now, it seems those plans are up for debate. Some on the City Council are mulling whether to allow those funds to be spread across the entire East Ward in an effort to "spread the wealth."
Fair enough: we can see both sides of this debate around such an important topic for our city.
We'd like to offer a different perspective. It's shaped by cutting-edge research from our own Center for the Study of Economic Mobility (CSEM), housed at Winston-Salem State University. In 2017, CSEM was founded on the premise of investigating why our county ranks near the bottom in terms of economic mobility in the entire country.
Last year, a CSEM research team headed by Russell Smith decided to investigate the impact of urban form on economic mobility. In the first-ever empirical study of its kind, using Forsyth County data, the team found a statistically powerful and negative link between urban sprawl (i.e. low density, single land use development) and the chances of getting out of poverty. This study, with CSEM co-author Zach Blizard, is already getting notice from top nationally recognized academics in the field.
Our study conclusively demonstrates that census tracts within Forsyth County with lower urban sprawl had a higher chance of ascending the economic ladder. That's likely because, with a denser and more compact area, people can live, work and shop without the need for expensive or time-consuming transportation. Additionally, these denser, mixed-use communities also foster increased levels of social capital.
This brings us back to the City Council discussion. The original East End proposal targeted a focused area of East Winston-Salem. Within this master plan, the designers envisioned tightly clustered retail, living and recreational spaces. Folks who lived nearby would be less dependent on cars and buses and save time besides.
The East End master plan calls for the preservation of affordable housing in the area, with the goal of not displacing existing residents with new residents. This is an important point, since the area currently contains affordable housing options for many. (Full disclosure: Both of us serve or have served on the board of the S.G. Atkins Community Development Corporation, which helped develop the master plan, but we have no financial interest in any economic development on the east side of Winston-Salem).
Our study's conclusions indicate that spreading money across the entire East Ward could contribute to the continuation of low-density, single-use development patterns that have been the prevailing style of development in Winston-Salem since World War II. This growing sprawl will lead to ever-lower rates of economic mobility in our county.
As a comparison, downtown Winston-Salem didn't spring up overnight — small concentrated patches of economic activity combined with improved streetscapes along Fourth and Trade streets demonstrated "proof of concept" to other, more cautious investors. The small successes were measurable and led to an eventual groundswell of economic investment.
Many research studies end up on dusty shelves with little or no impact on real-world policies. It has always been the intent of CSEM's mission at WSSU to help inform our local policy makers and residents with objective data and evidence that is decidedly nonpartisan.
In conclusion, East Winston can most benefit from a targeted infusion of capital, similar to that experience of downtown. CSEM research backs this up. East Winston has the potential to realize an alternative spatial reality as a result of its prime geographic location. It's close to downtown, has interstate access and is near several important anchor institutions (e.g., WSSU, Forsyth County). By increasing density, mixing uses and providing alternative transportation options in a way that doesn't displace current residents, East Winston will have the first chance to see economic mobility improve for the long term.
Craig Richardson is the director of the Center for the Study of Economic Mobility and BB&T Distinguished Professor of Economics. Russell Smith is professor of geography and faculty lead for the Spatial Justice Studio at the Center for Design Innovation. Both work at Winston-Salem State University.
Research around this and other issues related to economic mobility in Forsyth County may be found at www.wssu.edu/csem.