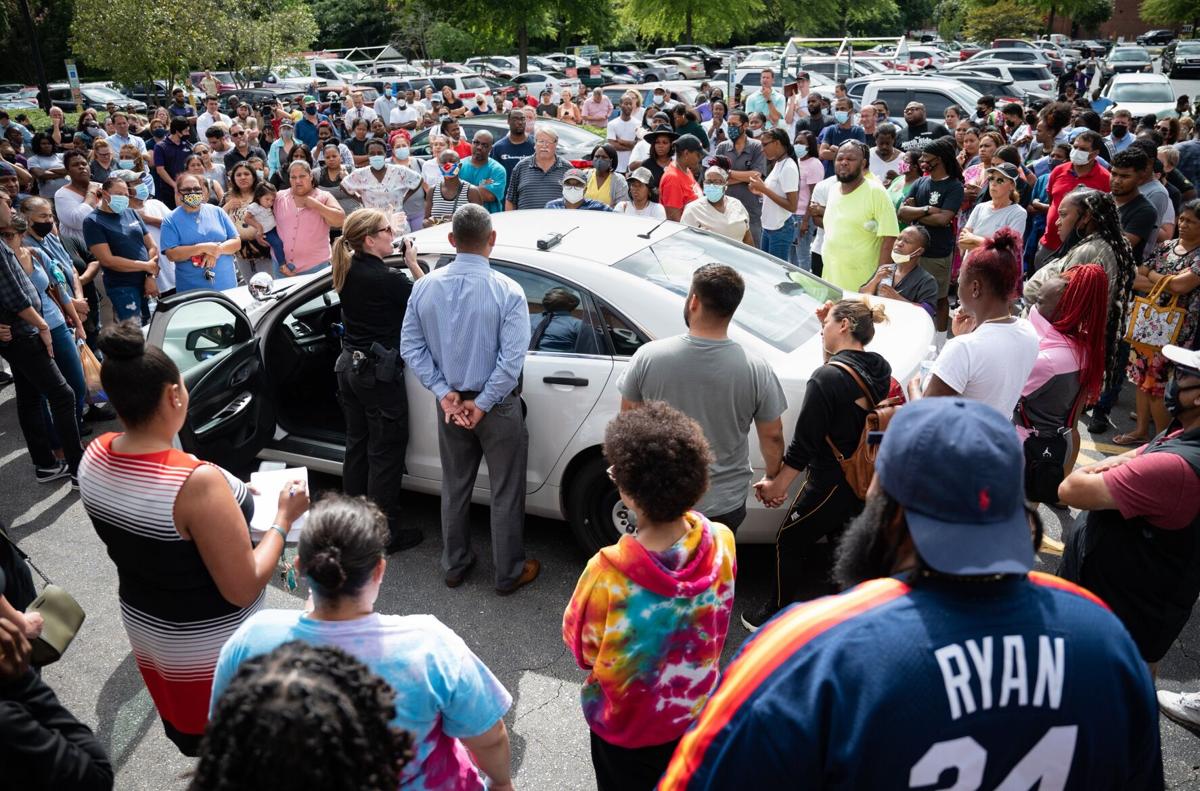 This past week, our community experienced a horrifying, yet far too predictable event. The devastating firearm violence that has turned far-away schools into household names has now come to our doorstep. This past week, it was our turn to see ourselves trending on the national news. We are grateful for our neighbors who responded to the crisis — law enforcement, emergency responders and community leaders, as well as the teachers, faculty and staff across all our schools. Among those responding to this tragedy was our team at Brenner Children's Hospital.
It's hard to overstate the effort and resources required to care for a child who has been shot. It is truly an "all hands on deck" event — from the pediatric surgeons, emergency medicine physicians, anesthesiologists, radiologists, nurses, respiratory therapists and blood bank personnel. Last week, Brenner Children's completely mobilized to try to save the life of a dying child.
As surgeons, we are trained to respond quickly and decisively to save a life, but our skills are sometimes no match for the destruction left by a bullet that has torn through a body. And after we have lost that child, our next task is even more difficult … to walk into a waiting room and share the news that no parent should ever have to hear.
Mirroring nationwide trends, the number of children treated for firearm injuries at Brenner is on the rise. What used to be a rare event in our community is happening with increasing regularity. From 2016 to the present, the annual number of children under the age of 16 presenting with firearm injures has steadily risen by more than 300%. Some of these children do not survive their injuries, and some that do are left with permanent disability.
The shooting at Mount Tabor High School was the start of a weeklong period in which the pediatric teams at Brenner Children's treated three children who were shot. Only one has survived. Three children in one week …
Children everywhere deserve to be safe where they live, learn and play. Yet even traditionally safe environments such as homes, schools, playgrounds and places of worship have been scenes for violence. Firearm injures are now the second-leading cause of trauma death in American children who make it to a trauma center. Mass shootings capture the attention of the media but only account for a fraction of the deaths; unintentional injury, homicide and suicide are far more common. Firearms that are not properly secured in homes where children live are particularly hazardous. An estimated 4.6 million American children live in a home where at least one gun is kept loaded and unlocked and 39% of parents mistakenly believe that their children don't know where a gun is stored.
As pediatric surgeons who work in an American College of Surgeons verified Pediatric Level 1 Trauma Center, we are privileged to be part of a health care team providing high-level care to the children in our community. Because of this Level 1 designation, we have access to sophisticated resources, cutting-edge research and highly trained specialists. Our team's breadth of experience in providing care for injured children compels our outward mission for injury prevention in the community.
This public health crisis has many contributing factors, but for that very reason it will also require a variety of solutions. We need to work together, harnessing the skills and expertise of policymakers, parents, health care leaders, teachers, leaders of industry, advocates and others to develop creative solutions. Everyone can contribute to creating a safer community for our children, and here are a few ways you can be involved:
If you have a firearm in your home, especially if you have children, store it unloaded, locked and keep ammunition stored separately.
Teach your children about the dangers of firearms and how to respect and use them responsibly.
Support legislation to improve the availability and quality of mental-health services for children and adults.
Support legislation for an enforceable system of universal background checks for all firearms transactions.
Support school safety and readiness for active shooter situations.
Participate in a "Stop the Bleed" training course, developed by the American College of Surgeons, and support providing this training to school personnel.
Tell your legislators that you support funding for firearms-related research.
Protect the crucial role of physicians in providing anticipatory guidance to patients about the health hazards of firearms.
This column was co-authored by Drs. Kristen A. Zeller, Thomas Pranikoff, John K. Petty, Leah Sieren King and Lucas P. Neff, who are general and pediatric trauma surgeons at Brenner Children's Hospital in Winston-Salem.