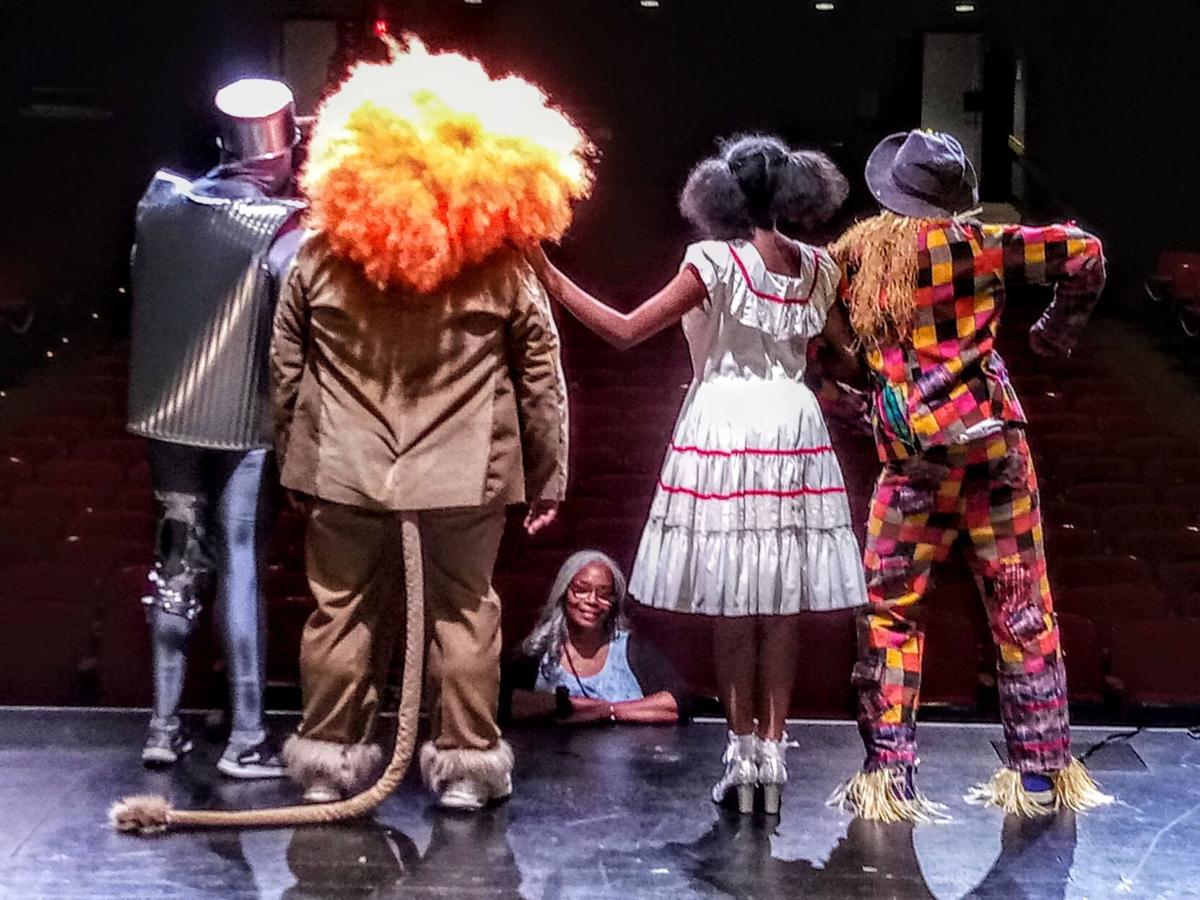 Stephanie Hurt always knew the arts were crucial to East Winston. That knowledge came home to her this year as the pandemic aggravated social inequities.
Leaders in Winston-Salem and Forsyth County have long supported the power of the arts, but not as much in East Winston as in other areas. Hurt brings that needed focus. Winston-Salem State University's Center for the Study of Economic Mobility (CSEM) supports her work.
COVID-19 has slowed but not halted Hurt's work as the founding artistic director and board executive of the nonprofit Royal Curtain Drama Guild, which puts on plays locally. The works build on the power of the arts to touch us deep in our souls, to inspire us and drive us forward together.
"Art is in everybody's heart in some form, shape or fashion," she said in a recent interview. "Dance, song, whatever, there's always some creative, artistic ability that everybody owns. In East Winston, there's a lot of talent, but just because of where they're located, they don't always get to know the full value of what they have."
Her work builds on the power of the arts to be an economic bedrock, drawing in visitors that can, eventually, support restaurants and other businesses. The guild has drawn in more than 100 participants of all ages, as well as ticket revenues in the last fiscal year of just over $33,000.
For those reasons, CSEM recently gave the guild an Economic Mobility Award, which came with a grant, and recognized Hurt as a Community Scholar. CSEM Associate Director Alvin Atkinson, who administers the awards, calls Hurt a "grass-roots champion" because of her emphasis on harnessing talent in East Winston.
Her works aligns with a 2017 study commissioned by CSEM that indicated high levels of hope among residents of East Winston. Five hundred participants, selected by quota sampling, agreed, for the most part, that hard work leads to success, and that they can achieve whatever level of education they'd like. That's extremely encouraging, given that East Winston residents typically experience more economic hardship than their west Winston counterparts.
Hurt's work also aligns with the community networking on which CSEM concentrates, especially its participation in the Our Place, Our Space initiative.
Hurt grew up in East Winston. Her first love was music, she said, and she sang in six bands by the time she was 27. She discovered theater and, through her husband Vance Jeb Hurt's church, the Daybright Christian Center, she put on a locally produced play, "My First Love." Pastor Hurt had several strokes in the mid-2000s and had to retire. Hurt established the Royal Curtain Drama Guild to keep her theatrical efforts going.
She directs the plays, helps write them and has acted in one of them.
The plays, including a recent one written by Hurt's daughter Kaila Gillespie, deal with teens and adults struggling with challenges and arriving at moral truths.
Most of Hurt's plays have been performed at Salem Chapel, and she recently began putting them on at the Enterprise Center on Martin Luther King Drive. She has continued with the plays in these pandemic days, but with smaller crowds and adhering to mask and social distancing guidelines. About 1,800 people have seen the plays in the last fiscal year, she said.
Hurt draws a small salary from a portion of the ticket sales as the director of the guild. A business side of the guild, the Parable House Players LLC, enlists participants who pay a $275 membership fee and undergo theatrical training, then are paid from ticket sale revenues for their work in the plays. "This gives hope," Hurt said. "They can come in and build skills with our plays, then be hired by other theatrical groups. We can recommend them, saying, 'We know they are gifted. They can do this.'"
Back in the late 1970s and early '80s in East Winston, she said, some amateurs honed their talents through the Carver Talent Show put on at Carver High School. That spirit resonates with the participants in the Guild performances, she said.
"They start growing and seeing their own self-value. The sky's the limit because we have children whose parents are getting excited, and parents whose children are getting excited. The village needs the village."