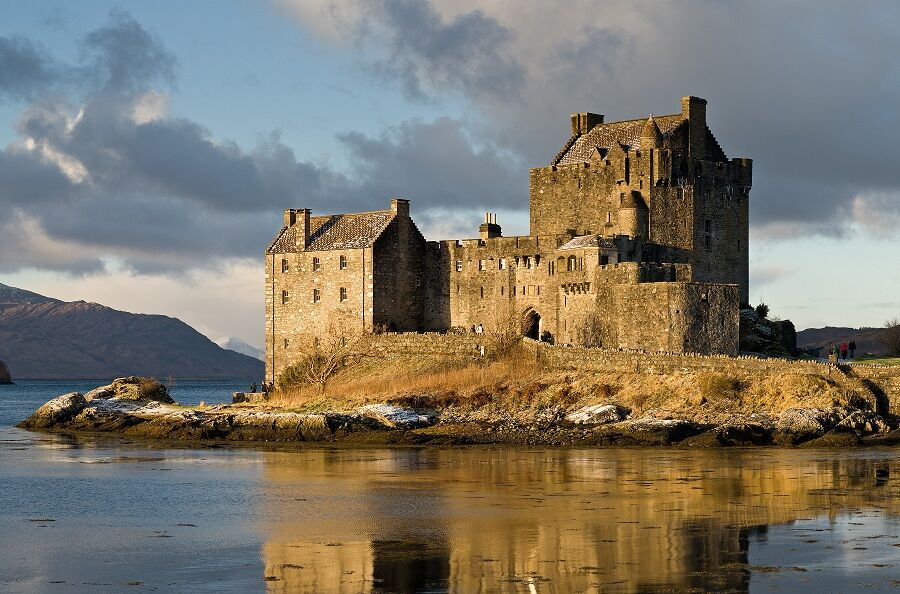 It was a block of seltzer water cans — my most destructive vice these days — that froze the register. I rocked on my heels while waiting for the big box store's busy attendant to make her way to me.
"I think I scanned it twice," I told her, with a little irritation in my voice.
"What did you do that for?" she asked. For the slightest instant I bristled, but then I saw the crinkles around her eyes and knew they were matched by a smile under her mask. I had to laugh.
"I guess I just didn't have anything better to do."
That happened a couple weeks ago. I kept thinking about the exchange throughout the day and chuckling. It's not the sort of wit that'll get you on Jimmy Kimmel, but it lifted my day a bit.
You know that little gizmo with the hydraulic thingamajig that glides your front door shut? It's called a door closer, but I didn't know that when mine broke last week.
I took its parts to the hardware store and approached a clerk, who asked, "What can I do for you?"
"I need one of these," I said, extending my hands.
"Well, do you want one that's already broken or would you like to break it yourself?"
Again, I had to laugh. "I guess I could do it myself."
Neither of these workers was trying to be a smart aleck. They were just free and relaxed and ready to introduce a little humor into the pandemic-dimmed lives of their customers. Every little bit helps.
Incidentally, neither here nor there: "The customer is always right" is a terrible philosophy, especially when dealing with front-line workers. Who handle, say, your food.
There have been a few similar incidents in recent days that just left me feeling good. They've been an effective balance to the occasional sobs and the bouts of anger and frustration that manifest themselves over the tiniest things. We're making our way. We're adjusting. And if you're like me, you sense a curve in the road ahead.
In the paper, I keep seeing hints of recovery, or at least improvement. Our COVID numbers are starting to go down. One day last week there were no new deaths to report in Forsyth County. And rather than argue over whether we should get the vaccine, people are now arguing over who should get it first.
Some haven't looked deeply enough to understand the wisdom of inoculating prisoners — it helps keep prison staff healthy, too, and their families. Still, and maybe I'm a little Pollyannaish to say so, but I think it's a healthy debate. Yes, let's argue about who gets it first, all the way until everyone who wants to be inoculated has been inoculated. That's a worthwhile discussion.
One morning last week I found myself humming as I left for work. As I started my car, I realized that I was in a good mood — for no clearly discernible reason. Nothing special had happened; it was just a good day so far.
On the road, I start listing things for which I feel grateful, just for the fun of it.
I have a reliable car. With a heater and intermittent wipers.
I have a fuzzy blanket with the face of a fox stenciled onto it.
I have a jar of cashews that my friend roasted and gave to me.
Three new spacecraft have just arrived at Mars.
After work, I can go home and read.
If the sky is clear tonight, I'll be able to see the crescent moon.
Overall, these last few weeks, the world seems to have faded from an angry orange to a more placid blue. I can't quite put my finger on why. But I'm grateful.
I'm not Pollyannaish enough to think that everything works out for the best — it doesn't, for many. Life can be disappointing, painful, harsh.
But sometimes the fates smile upon us, the background music swells and the traffic lights all turn green. And I recall what Jack Kerouac wrote in "The Dharma Bums": "… though the flesh be bugged, the circumstances of existence are pretty glorious."
Some keep their eyes open for those circumstances and the moments in which they appear. Some keep them stocked in memory, for later use. Some try to generate those moments for other people.
One day recently I ordered take-out from a downtown restaurant, and while I was waiting, I noticed the cashier, who was wearing a head covering and a mask. When she brought my order, I told her, "I hope you don't mind my saying so, but you have beautiful eyes."
"Thanks," she said, "I grew them myself."