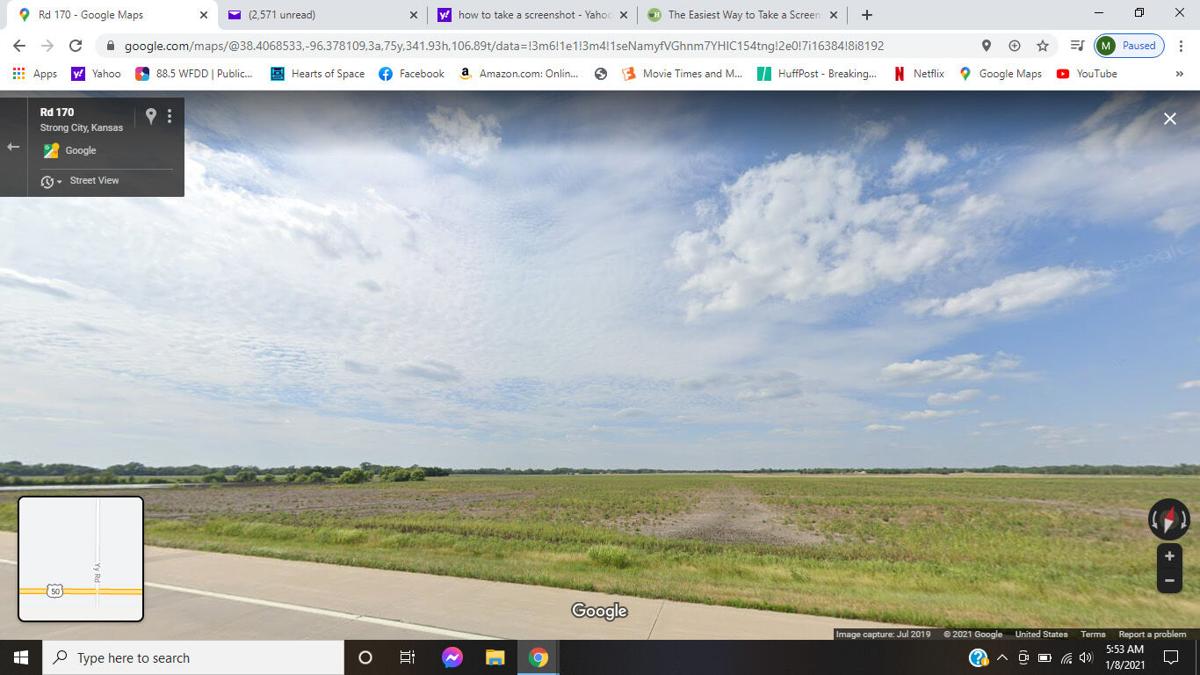 I was putting books on shelves in my new house last week when I came across "PrairyErth," by William Least Heat-Moon. It's one of the best books I've ever read — easily among the top five.
I sat to skim through it for a few minutes and there went the afternoon.
It's essentially the biography of a place: Chase County, Kan., near the geographical center of the contiguous United States — population around 3,000 in the late 1980s when it was written. While interviewing ranchers, farmers, teachers, businesspeople and cowboys, Least Heat-Moon delved deeply into the rich biology, geology and history of the sparsely populated prairie land.
The book is liberally sprinkled with touches of residents' humor and insight: If we were meant to be farmers we'd have longer arms. … The philosophy that got us into trouble is not the philosophy that is going to get us out of trouble.
There are also scenes of sublime natural beauty: West of Bazaar and north of Den Creek, the grasses lie over the hills like a blanket over a sleeper ... The prairie reaches out in bloom all at once and more. … As the Cottonwood passes through the quad, it so twists upon itself that it flows toward every point of the compass …
I drove through Kansas once, a couple decades ago. I still remember actual miles of amber waves of grain. They were like nothing I'd ever seen before.
Least Heat-Moon reveals the warts of the small Chase County communities as well, including prejudice and a propensity for gossip. He recounts a lengthy attempt by conservationists to create Kansas' first national park there, which was crushed before the state legislature and Congress by an organization of cattle raisers. When the cattlemen's arguments fell short with residents, they'd resort to scare tactics. As one park proponent put it, "If you want to kill off something here, all you do is throw in the word 'colored.' "
As in, "If you do that, it'll bring in the colored people."
Aside from the repulsiveness of such a blatantly racist statement, it's just ignorant. As if Black families in Georgia and Mississippi were going to move to Kansas because it was preserving tallgrass prairie.
But it was a tactic that worked, repeatedly.
The state is probably better known today for its politics than its terrain. In 2005, Thomas Frank's polemic, "What's the Matter with Kansas?" presented the central state as a bellwether of a country that was moving from blue to red, which resulted in the loss of many small-town jobs and medical facilities.
In 2012, Gov. Sam Brownback instituted what came to be known as "the Kansas experiment," which cut taxes so severely and detrimentally that his Republican colleagues eventually walked them back. The state's current governor is Laura Kelly, a Democrat.
Later in the day, I sat with my laptop to see what Chase County is like now, and there went the evening. The population count is pretty much the same. The county is now the home of the Tallgrass Prairie National Preserve, which fights to retain 4% of the grassland that used to cover the country.
Via Google Maps, I took a satellite and Street View tour, starting in a middle-of-nowhere blip called Toledo. 
Tapping my fingers on the touch pad took me south along the two-lane Vy Road, sided by wildflowers and patches of trees in the distance. Highway 50 stopped me short of Buckeye Creek, and going west, I wound up in Strong City. South on KS 177, to Cottonwood Falls, the largest city in the county, population: 903, where I might normally pause for a cup of coffee at the Emma Chase Cafe. Farther south, people, cars and structures became scarce. Miles passed and I was reminded that though the Kansan horizon is often flat, the terrain isn't. I struggle to find the words for the indentations in the landscape — crevasses, cracks, rolls, rills, hills. Not to mention roadside ruins and rubble. Plunk a picnic table on the side of the road and I could sit there for hours, staring into a terrain that's not really empty. It's just subtle.
Then it was late. Back to Washington Park.
We're still months away, at least, from any sort of real travel that I'd feel was safe. "PrairyErth" will have to do for now.
The world calls us with its demands, its frictions, and people of conscience must answer. But we can refresh ourselves by spending time with old friends. Maybe they'll give us a little insight to take back to the world. Maybe that's what we'll need to find our way out of the current quagmires.
You heard it, straight from Kansas: The philosophy that got us into trouble is not the philosophy that is going to get us out of trouble.