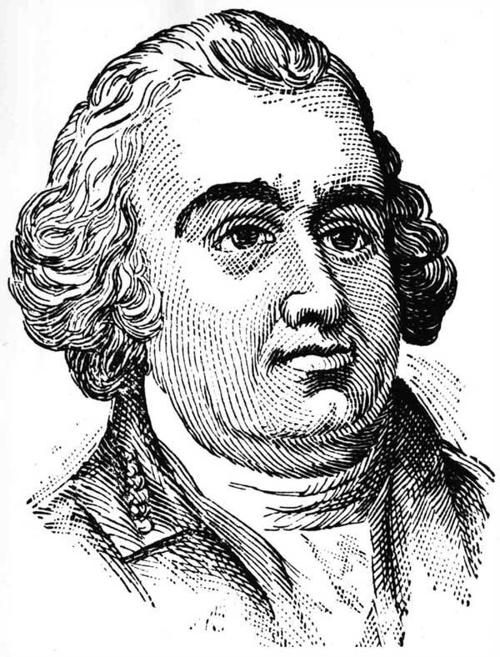 News of a clandestine scheme to kidnap the governor and to attack democracy in Michigan alarms us. We are surprised by the notion and spurious rationale. But as often happens in our nation's news and history, North Carolina has its own story to tell. In 1781, anti-government forces rode into Hillsborough and kidnapped our state's elected chief executive.
During the prior summer with 13 states still fighting to secure our independence, the Revolutionary War moved south. British ministers were attempting again their Southern Strategy, an idea conceived in 1775 by North Carolina's retreating Royal Governor Josiah Martin. He believed — and it proved to be so because we were a divided people — many men in the backcountry would rally to support the Crown and colonial government.
British forces captured Charles Town, S.C., in May 1780, and Lt. Gen. Charles, Lord Cornwallis marched his army northward, recruiting American loyalists to join him. But the battles of Kings Mountain, Cowpens and Guilford Courthouse in fall 1780 and winter 1781 persuaded Cornwallis he could not subdue the Whig rebels of North Carolina. He withdrew to Wilmington, resupplied his troops and marched away in April for Virginia.
Meanwhile, David Fanning, a prominent guerilla fighter for the loyalist cause, was harassing Whig communities throughout the state's middle counties, committing atrocities. Indeed, in North Carolina, the Revolutionary War was a civil war. Citizens were divided in their opinions about the better path for their futures: the uncertain prospects of a small, independent and unproven state or the reliable security and prosperity of the British empire. People had good reasons for choosing as they did.
In fall 1781, David Fanning undertook his boldest raid. On Sept. 12, some 1,200 loyalists slipped into Hillsborough under cover of fog and captured the town. They released fellow loyalists from jail and took some 200 Whigs as prisoners, including Continental officers, Governor's Council members and members of the General Assembly.
Fanning's biggest prize was Gov. Thomas Burke. He had become North Carolina's third governor that June. Ireland born, Burke wrote poetry, practiced medicine and read the law. Serving in the Provincial Congress, he helped write the state's constitution. Serving in the Continental Congress when British troops threatened Philadelphia in 1777, Burke joined North Carolina's Continental troops in defending the city.
Fanning's loyalists plundered Hillsborough that September morning, breaking into homes, taking what they wanted and confiscating supplies of liquor. With their loot and prisoners, they escaped along the Cape Fear Road bound for Wilmington.
The next day, a rallied force of 400 Whig militiamen under Gen. John Butler ambushed Fanning at the ford on Cane Creek at Lindley's Mill in south Alamance County. This four-hour battle was one of the bloodiest in North Carolina's Revolutionary experience with 250 combined casualties, the victims compared to participants exceeding those at Guilford Courthouse.
But the Whig militiamen did not rescue the governor. Thomas Burke was taken to Wilmington and then paroled to James Island near Charles Town, S.C. There, Thomas Burke was continually harassed by Tory refugees chased from their homes by the dangers of war. This harassment prompted him to escape in January, thus breaking his parole, an act of dishonor for which he was severely criticized by fellow patriot gentlemen. He resumed his duties as governor, but the ordeal and debts broke him. Thomas Burke left the governorship in April 1782 and died in December of the following year, not yet 40 years old. Burke County is his namesake.
Past is not prologue and we need not come to blows to resolve our differences. We do what democracies do: We vote. We live together peaceably, accepting the majority decision while making our opposing views known to those who represent us. We prepare for the next election.
Still, words matter, and terms can be abused to confuse us. North Carolina citizen militiamen of the Revolutionary era were like today's National Guard, organized and sanctioned by the state to protect its citizens, who in turn had a duty to serve when called upon by elected authorities. No such esteem can be imputed to those who schemed to kidnap Michigan's governor. Those modern pretenders masquerading as "militia" — but not defenders — have captured our attention but not our respect. That considered honor goes deservedly to our National Guard, military personnel and real militiamen such as served at Yorktown, Va., when British Gen. Cornwallis surrendered on Oct. 19, 1781, three months before Gov. Burke could escape back home to a divided North Carolina.
Randell Jones is an award-winning history writer, speaker and video producer about the Revolutionary and pioneer eras at RandellJones.com. He lives in Winston-Salem.
Catch the latest in Opinion
Get opinion pieces, letters and editorials sent directly to your inbox weekly!