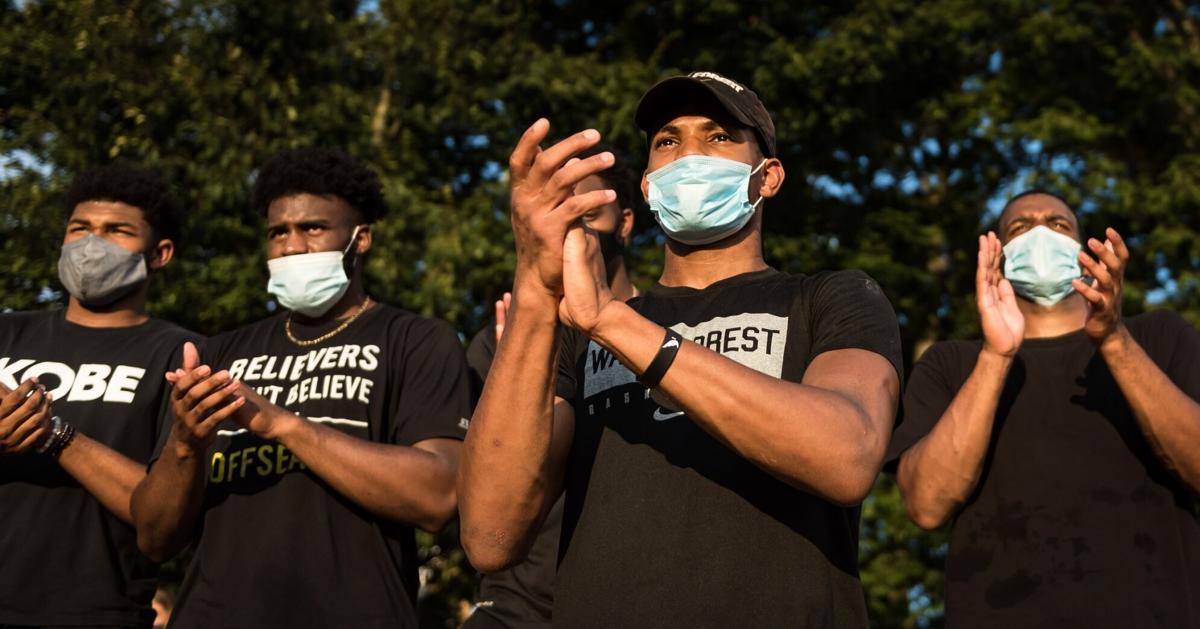 "White Christians are consistently more likely than whites who are religiously unaffiliated to deny the existence of structural racism."
That is the stunning conclusion reached by Robert P. Jones, CEO and co-founder of Public Religious Research Institute (PRRI), and revealed in his new book, "White Too Long: The Legacy of White Supremacy in American Christianity."
As white Americans in increasing numbers are grappling with the role of race in our society — eight of the top 10 non-fiction paperbacks on The New York Times bestseller list are about race — Jones' research and his conclusions raise disturbing questions about white Christians and America's "original sin."
In PRRI surveys in 2018 and 2019, Jones saw findings that puzzled him. For example, white respondents who identified themselves as Christians were 30% more likely than whites who claimed no religious identification to say that the killing of Black men by police were isolated incidents rather than part of a pattern of police mistreatment of African American men.
Also, white Christians were 20% more likely than their non-religious white counterparts to disagree with this statement: "Generations of slavery and discrimination have created conditions that make it difficult for Blacks to work their way out of the lower class." And white Christians were 30% more likely than non-religious whites to see Confederate monuments as symbols of Southern heritage rather than as symbols of racism.
His interest piqued, Jones created a Racism Index, a collection of 15 questions designed "to get a handle on attitudes toward structural racism." Jones told Terry Gross on the public radio program "Fresh Air" that he was concerned to go "beyond just personal views — for example, do you feel warmly toward African Americans?"
In addition to the questions just cited, Jones asked whether respondents agreed with the following statements: "Today discrimination against whites has become as big a problem as discrimination against Blacks and other minorities" and "White people in the U.S. have certain advantages because of the color of their skin."
Respondents were asked whether they agreed that Blacks should work their way up "without any special favors," the way "Irish, Italians, Jews and many other minorities" have done.
When the results were tallied, the conclusion was unchanged: "Christian identification remains a powerful differentiator among whites, with differences between white Christians and religiously unaffiliated whites running from 20 to 40 percentage points across these questions."
There were differences between subsets of white Christians — Evangelical Protestants, mainline Protestants and Catholics — but according to Jones, the differences were in degree rather than in kind. In what will surely be a surprise to church-going folks, frequency of participation in religious observances made little difference.
Curiously, not only were non-religious whites more likely to think of racism in systemic terms than white Christians were, they were closer to Black Christians in that regard than they were to white Christians.
Is there something about white American Christianity — its theology or its culture — that keeps people from seeing racism in systemic or structural terms? Jones thinks there is.
Jones says that the culprit is an "individualist theology" that, he claims, "has little to say about social injustice."
Drawing on his Southern Baptist roots, Jones illustrates with white evangelical Protestantism, in which the essence of the spiritual life is a "personal relationship with Jesus," and salvation is attained by an individual's decision to "accept Jesus as one's personal Savior." Sin is what individuals do, not what societies do. Loving one's neighbor involves one on one interactions rather than support for policies and programs of hiring, housing and education that do not discriminate against people of color.
Racism is understood in individualistic not systemic terms. Jones notes that while white evangelical Protestants score highest on his Racism Index, they report the warmest feelings toward African Americans in "feeling thermometer" studies.
Jones says that individualist theology "lives on ... in white mainline and white Catholic churches as well." His case would be stronger if he offered more than that blanket statement; if he provided scientific evidence to support the claim.
I am not qualified to critique Jones' scientific methodology. I will leave that for experts. But his explanation about the role of an individualist theology makes sense to me, coming as I do from an evangelical background similar to his.
Still, the question is deeply unsettling. Why are white Christians less likely than non-religious white people to see the racial problems we continue to experience in America as a struggle against "principalities and powers"? (Ephesians 6:12)
Richard Groves is a former minister and educator.
Catch the latest in Opinion
Get opinion pieces, letters and editorials sent directly to your inbox weekly!