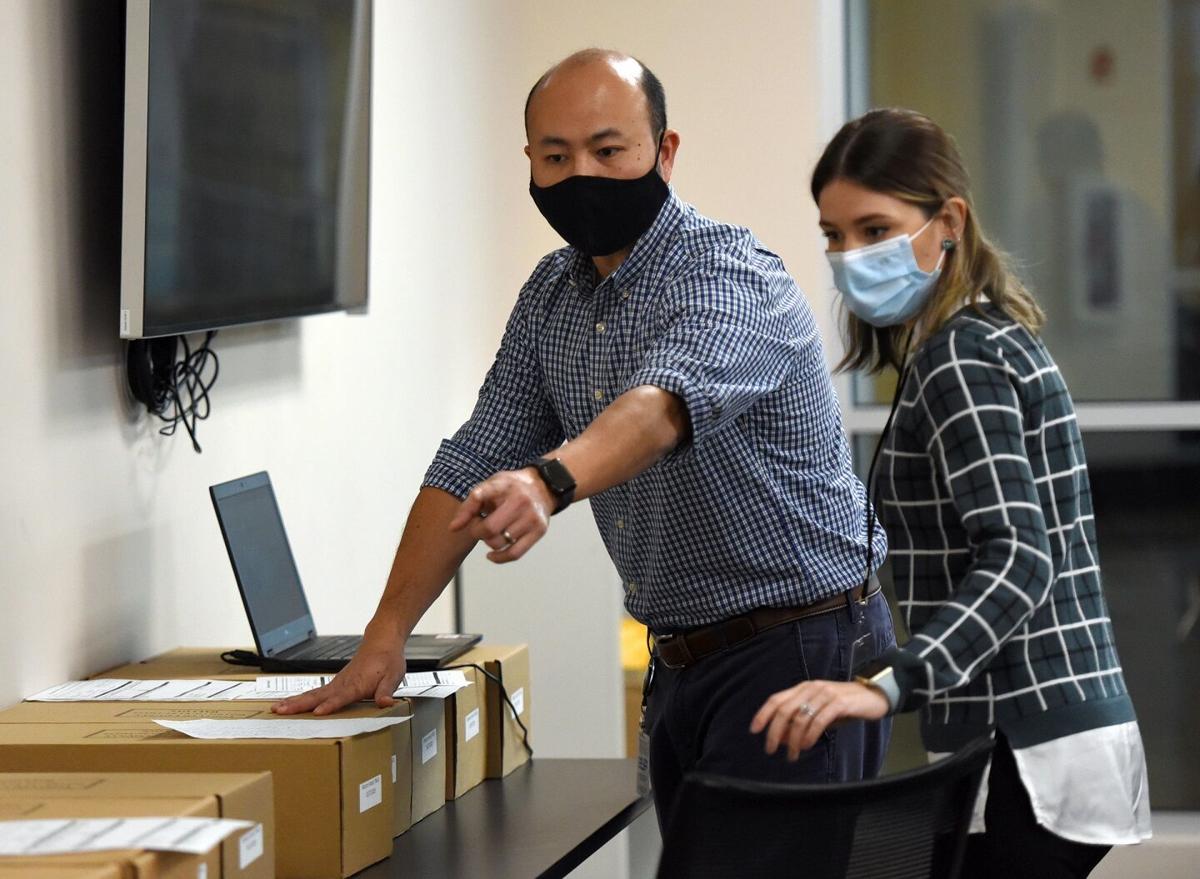 "It's like you want to stop people from voting," said an incredulous Carla. "It's stupid," said Ott.
Carla, an Italian, and Ott, who is from Estonia, were featured in a video produced by the Times of London that was intended to inform British viewers about the American way of voting.
To say that Carla and Ott, and half dozen other people from an equal number of countries around the world, were shocked when they were told the nuts and bolts of the American "system" of voting would be an understatement.
When he was shown a picture of a gerrymandered district, Sib, a South African, said, "It looks like a Jackson Pollock." Linda of the UK disagreed. She said it looked more like an ink blot test. "It is not acceptable in a democratic country," said Ott soberly.
To Linda, Sib and Ott and the others, I can only say, you don't know the half of it.
For starters, the American "system" of voting isn't a system at all. The Constitution rests voting with the states. The result is 50 sometimes confusing, often conflicting, sets of rules governing who can vote, where they can vote, when they can vote and how they can vote.
Did you know, for example, that in some states felons lose their voting privilege indefinitely while in other states they regain their right to vote when they have paid their debt to society, but in Maine and Vermont felons can vote while in prison?
Further, the American way of voting is highly susceptible to manipulation, legal and illegal. Every election cycle we have to put up with fraternity level voter suppression. But 2020 will go down as the year some Republicans in California got creative and set out fake ballot collection boxes, and the year the U.S. Post Office — the U.S. Post Office, for crying out loud — was weaponized.
Then there's the Electoral College. Yeah, I know — it's complicated. Here's a simple one. In 2016, seven "faithless electors" cast their votes for someone other than the candidate selected by their party. This included a Washington state elector who cast his ballot for Faith Spotted Eagle, an anti-pipeline activist and member of the Yankton Sioux Nation who, as far as I know, wasn't running for anything. Whatever that is, it isn't democracy.
For a whole host of reasons, an awful lot of Americans have lost interest in voting.
In 2016, 87% of registered voters cast their ballots, which is impressive until you consider that only 64% of voting-aged citizens were registered to vote. That means that just 55% of Americans who were old enough to vote actually did so. And that means that in 2016, Donald Trump was elected president of the United States by about 25% of the eligible voters.
Thomas Jefferson said, "We do not have government by the majority. We have government by the majority who participate." He was wrong. When just over half of qualified voters vote, we have government by the minority who participate.
We used to think that America was the role model for the exercise of democracy.
We can't do that anymore. Not with a straight face.
The U.S. ranks 30th out of 35 developed nation in voter turnout.
Still — and here's the wonder of it all — for all its complexities, contradictions, disappointments, frustrations, chaos and school boy shenanigans, and in spite of the best efforts of some to undermine the "system," the American way of voting worked again.
We elected a president and a vice president decisively with no evidence whatsoever of widespread fraud, no matter how loudly the outgoing president whines to the contrary.
The lion's share of the credit goes to the American people, who decided they were not going to be bullied or bamboozled into forfeiting their right to exercise the fundamental act of self-governance: voting. They showed up in record numbers, 145 million in all, more than in any other election in American history.
Watching a man, just out of prison, weeping because he was finally getting to vote, Hridaya of India said, "This is the resilience that will protect democracy if nothing else does."
"You have to love it," Linda of the UK said as she watched videos of Americans standing in long lines waiting to vote. "They're still coming out there. Standing in the queue. Standing in the rain. If people keep the same spirit, if they keep the same energy, undoubtedly 'a change gon' come.'"
"A change gon' come." 1963. The late great Sam Cooke.
At least they still sing our songs.
Richard Groves is a former minister and educator.
Catch the latest in Opinion
Get opinion pieces, letters and editorials sent directly to your inbox weekly!