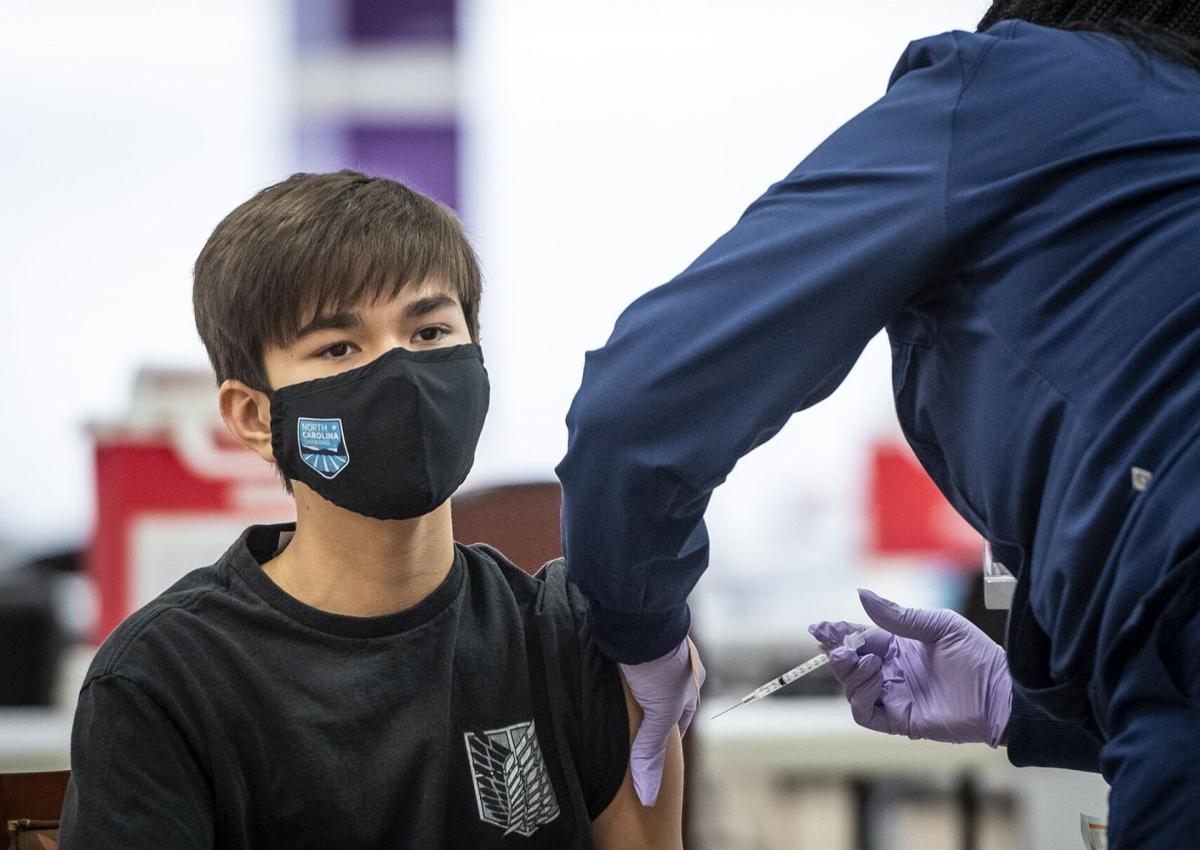 With K-12 school openings in North Carolina about six weeks away, we have a grand opportunity to prepare to avert disaster later by demanding that substantial COVID precautions be required of students, faculty and staff — especially as the more contagious delta variant spreads in the Southern states.
School districts and administrators have been advised to continue to require students to wear masks indoors and maintain 3 feet of distance by infectious diseases experts and health care researchers, the Journal's Richard Craver reported Monday. This is especially necessary since no COVID vaccine has been approved for kindergartners through age 11 and only around 20% or 25% of those ages 12 to 17 have received at least one dose of the approved Pfizer vaccine.
"I'll be quite frank. That (20% to 25%) is just not high enough to protect us from the delta variant and slow its circulation," Dr. Christopher Ohl with Wake Forest Baptist Health told the Journal. "It's going to be the younger people who are going to be getting infected."
We're glad that students will be returning to classes. Last year's sequestration was tough, and the social isolation imposed was more consequential than many realized at the time.
But it makes little sense to risk our children's health now, after we've come so far. Parents must take eligible children to be vaccinated or prepare them to wear masks when in school. We're simply not out of the woods yet.
Though the numbers are greatly reduced, COVID deaths are still occurring in North Carolina. Two-hundred seventy-four new cases were reported by the N.C. Department of Health and Human Services on June 29, as well as four new deaths.
As of Friday, only 56% of adult North Carolinians had received at least one dose of a vaccine.
And the delta variant spreads quickly. It's on its way to becoming the country's dominant strain, according to U.S. health officials. It's already accounting for about 40% of new infections.
"We know it is more transmittable, the way it interacts with human cells is more efficient, which could lead to more serious cases, more hospitalizations in some communities, particularly after a long holiday weekend," Dr. David Priest, with Novant Health Inc., told the Journal.
And because so many have refused to be vaccinated, there's the potential for the virus to continue to spread and evolve, perhaps taking on a form that can evade vaccines.
Fortunately, the same precautions that helped grown-ups weather the storm can help our children. The widespread use of masks indoors by K-12 schools has been effective in preventing COVID-19 transmission and providing a safe learning environment, according to a Duke University study released last week.
"With masking, the schools clearly can safely deliver face-to-face education for children and adults," one of the researchers said. "They can have one, two or three children (per seat) on the school buses."
This week, the state legislature will continue considering the cynically named "Free the Smiles Act," which would pass the authority "to determine the use of face coverings and any appropriate exceptions" to individual private, public and religious schools. The bill gives schools an Aug. 1 deadline to set policy, after which they're forbidden from requiring masking. The bill would allow Gov. Roy Cooper to issue an executive order requiring face coverings in individual schools, but not statewide.
The bill leaves the Republican-led legislature where it likes to be — out of the path of blame. "Freeing" the smiles could lead to tears if a lack of preparation leads to higher rates of infection.
One of the ironies of our COVID year is that some of those who were most insistent about reopening were also most resistant to taking any precautions — including masking or being vaccinated. Knowingly or not, they were echoing Texas Lt. Gov. Dan Patrick, who, over a year ago, said that he'd be willing to sacrifice himself and other grandparents for the sake of the economy.
We're not willing to sacrifice our children.