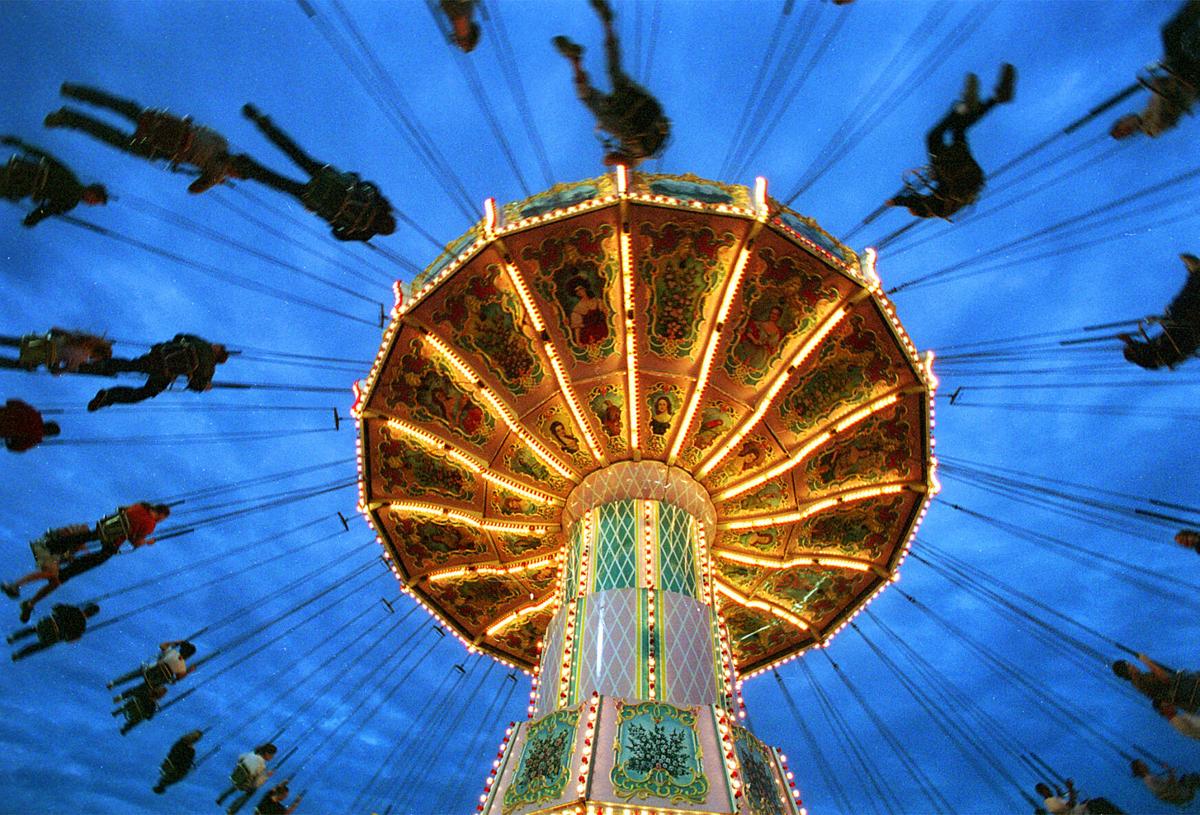 We might not have the Carolina Classic Fair this year, thanks to COVID and COVID enablers.
That really grinds our gears. We look forward to the fair every year. It's an annual highlight, a sign of the changing seasons, a communitywide, free-ranging, indulgent, balloon-festooned, joyful roller coaster of a good time.
Where else can you see pigs race for Cheez Doodles? Where else can you order deep-fried everything?
And where else can our neighbors showcase their skill in growing flora and fauna, their excellence in arts and crafts? The displays alone are worth the price of admission.
There's also good music, thrilling rides and people to watch galore.
But we might not have it, for the second year in a row.
Last year's fair was canceled — though organizers, making the best of a bad situation, did host a drive-thru event — because of rising COVID cases, a problem that we hoped would be reined in by now. But it's not been, because not enough people have been vaccinated to make gathering in large numbers, unprotected, safe.
Oh, for sure, the people who have been vaccinated would most likely be safe wandering along the midway. It's the refuseniks that worry us — and their children. Despite urban legends about altered RNA and "swollen testicles," it's the unvaccinated that have been spreading the virus and filling hospital beds. The unvaccinated are unwittingly assisting COVID and now we might lose our fair again because of it. It's no pun to say that's not fair.
The general government committee of the Winston-Salem City Council discussed whether we could have the fair safely on Tuesday night, the Journal's Wesley Young reported. And it's a difficult decision, one that can't be made lightly. There are significant pros and cons.
For one, it could be a "superspreader on steroids," as Mayor Pro Tem D.D. Adams put it — even with the stringent rules that would be expected: Masks required indoors and strongly recommended outside. Even with police presence, we know that some of the stubborn just won't follow the rules.
Also, as Adams noted, holding the fair would add more stress to police officers who "have not gotten a break." That's a legitimate concern, especially since they're a little short-handed right now. City leaders will be asking Winston-Salem Police Chief Catrina Thompson and Forsyth County Sheriff Bobby Kimbrough for their opinions, which should carry a lot of weight.
On the other hand, the medical authorities are giving it an enthusiastic OK.
"I think the risk is low enough to have the fair, and high enough to take precautions," Joshua Swift, the Forsyth County health director, told the council. He added that the fair would give people "positive recreation" and "some sense of normalcy."
Dr. Christopher Ohl, an infectious disease specialist with Atrium Health Wake Forest Baptist, referred to the young people "who have given up so much," who need something fun to do.
That's not just true for the children.
And as council member Robert Clark said, "If we wait until there is no risk, we would never have school again, we would never have ball games."
That's true. Considering the reluctance of the unvaccinated, who have withstood every carrot and stick we've tossed their way so far, this may be the best we ever get. Those who have behaved responsibly deserve to live freely again.
Concluding so, though, could consign some fools to death. We'd prefer not to do that.
Of course, that situation could be avoided if the unvaccinated would just roll up their sleeves and take one for the team.
Some have said on social media that they won't be going to the fair anyway because of its two-year-old name-change, from "Dixie Classic" to "Carolina Classic," in an attempt to appeal to more people.
Well, as long as they're going to be adult about it …
As we've said before, whatever its name, the fair is fun. And most people, rather than get hung up on semantics, will say, "Are you going to the fair?" "I went to the fair last night." "Look what I won at the fair."
A decision needs to be made soon, as Assistant City Manager Ben Rowe told the City Council on Tuesday. The fair is scheduled to start Oct. 1 and there's a lot to do before then.
At this point, unless the police have strong objections, we say, let's have the fair. Let the community have fun, responsibly. And give the police free passes to use when they're off-duty.