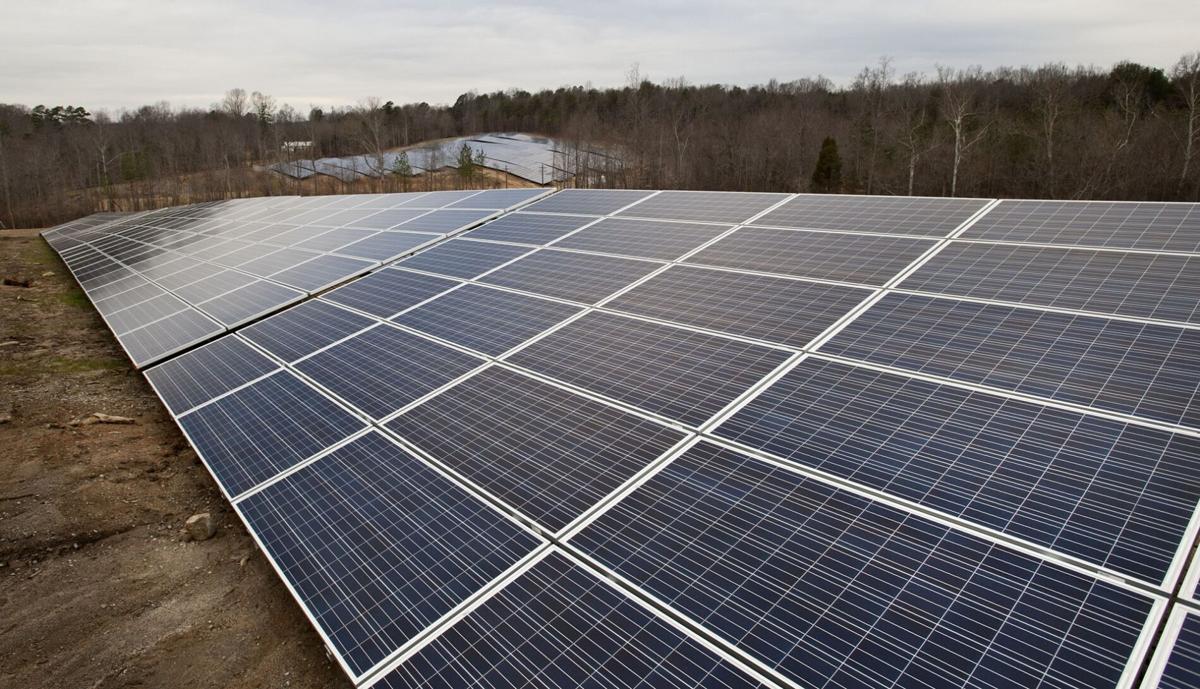 Last week, a Republican legislator from Oil City, La. — no kidding, that's the name — filed a bill intended to make his state a "fossil fuel sanctuary state." His bill would prohibit any restrictions on extracting oil and gas in the state — including from federal authorities — and would also prohibit any taxes or fees intended to prevent or reduce pollution associated with extracting, processing or selling fossil fuels. The legislator says his bill is a response to the "craziness coming out of Washington attacking the fossil fuel industry."
We can't help noticing the state's proximity to its neighbor Texas, where, in February, loose energy regulations led to a power grid failure. Some authorities blamed the failure on renewable energy sources like wind — which generates about 13% of the state's energy — rather than the natural gas on which the state relies for some 40% of its energy.
We realize there's a lot of lore and tradition involved in the production of oil and gas in these Southern states, and others, but we doubt we're alone in thinking these reactions somewhat anti-intellectual. Especially when the rest of the country, the rest of the world, is moving in the general direction of producing our needed energy from sources that are clean (there's never been a windspill) renewable (the sun's not going to run out for a long, long time) and increasingly economical.
Not only that, but transitioning to renewables would eliminate any dependence we may have on foreign oil.
Several years ago, former California Gov. Arnold Schwarzenegger, a proponent of clean energy, made a strong case for abandoning fossil fuels — for purely pragmatic reasons. "I don't want to be like the last horse and buggy salesman who was holding out as cars took over the roads," he wrote. "I don't want to be the last investor in Blockbuster as Netflix emerged. That's exactly what is going to happen to fossil fuels."
He also noted the number of U.S. deaths that result from pollution generated by burning fossil fuels: 19,000 per day — 7 million per year.
The Louisiana bill isn't likely to go far, which is fortunate for its residents, who would bear the brunt of its consequences.
But elsewhere, the picture is sunnier. President Biden's administration is aggressively pursuing clean energy policies. He has some surprising allies.
On Monday, the United Mine Workers of America announced that it would support President Biden's climate policies as long as his administration was able to lay out a comprehensive strategy for helping coal-mining communities.
Biden's infrastructure and jobs plan, in fact, includes funding for reclaiming mines and providing job training for dislocated coal workers.
Energy companies like BP and Exxon Mobil have been investing increasing amounts in renewable technology.
Ford, Toyota and other major auto manufacturers have concrete plans to shift their production toward hybrid and electric vehicles. "We're not going to cede the future to anyone," Ford CEO Jim Farley said earlier this year.
Nobody thinks we'll abandon coal, oil and gas overnight. But other countries — notably, Norway and Germany — are years ahead of us in making the transition.
Where the federal government has stumbled, U.S. cities and states have taken up the mantle, setting goals and moving toward producing more energy via renewables.
On this Earth Day, a gentle reminder: It would help if our state legislature got on board. The future's waiting.