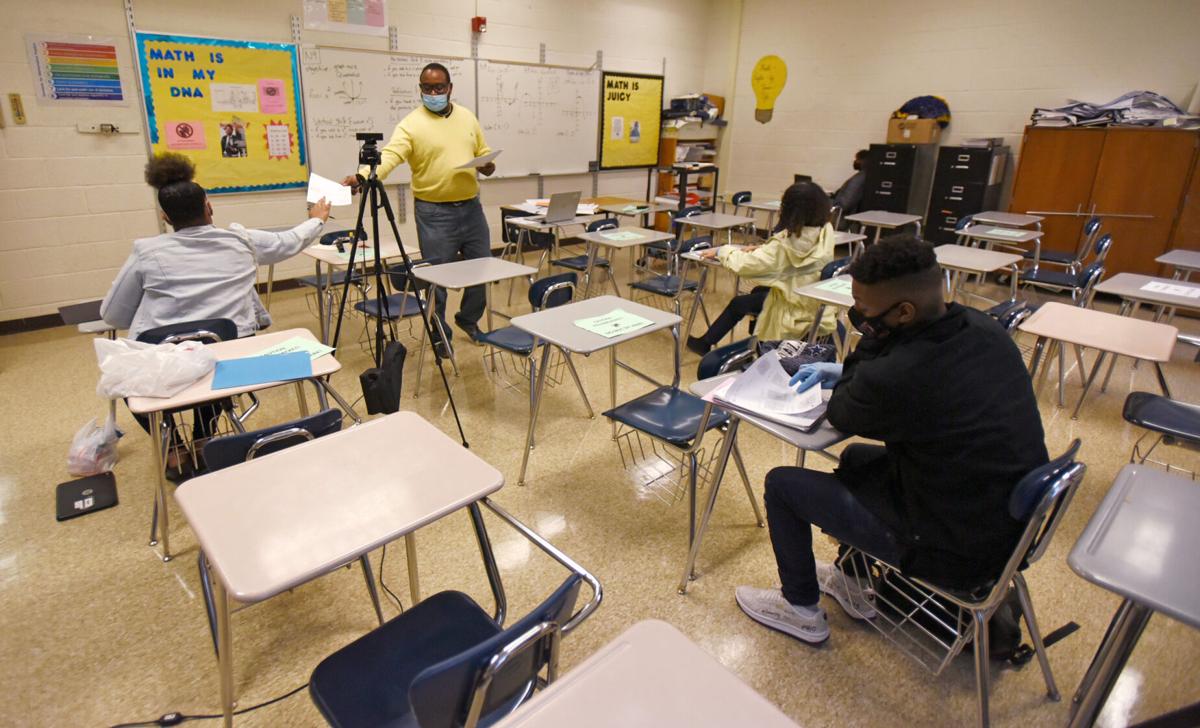 One of the oddest aspects of the debate over school reopening in North Carolina is that everybody — parent, student and teacher — wants the same thing: A return to in-person instruction.
Teaching remotely is harder. The hours are longer and the frustrations deeper.
It's more difficult to engage students and definitely tougher to keep track of them.
Class plans have to be adapted, sometimes radically. What came naturally in the classroom doesn't always easily translate to Zoom.
And making sure that at-risk students don't lose touch and interest is hard enough in person. Try keeping those struggling students motivated and engaged through a computer screen.
But everyone would also likely agree that the schools shouldn't reopen at the expense of safety.
That's where Gov. Roy Cooper and the legislature have reached an impasse.
The governor said last week that he was not willing to sign a bipartisan bill passed by the General Assembly that forces some type of in-person learning in all public school systems.
One concern the governor expressed was that the bill does not follow all state Department of Health and Human Services safety guidelines. For instance, the bill requires masks but not social distancing for middle and high school students, which the DHHS guidelines prescribe.
Grocery stores and workplaces require social distancing, but not classrooms? There's no reason for lawmakers not to fix that.
The bill also fails to provide flexibility for local communities. If an emergency arises, districts cannot deviate from the bill's mandates without a new law from Raleigh. The bill only permits individual schools or classrooms to pivot to remote learning if COVID-19 exposure results in quarantining or staffing shortages.
Finally, the bill provides no new funding from the state, though it's not clear what the total costs will be to maximize safety.
The bill's proponents cite a CDC report that promotes reopening schools.
But they tend to focus on this part: "Opening schools for in-person learning as safely and quickly as possible, and keeping them open, is important given the many known and established benefits of in-person learning."
"In order to enable in-person learning and assist schools with their day-to-day operations, it is important to adopt and diligently implement actions to slow the spread of the virus that causes COVID-19 inside the school and out in the community."
Among the CDC's recommendations are upgrades, where needed, to ventilation and air filtration systems, possibly including "ultraviolet germicidal irradiation," which, the agency admits, will incur costs.
The General Assembly has approved spending $1.6 billion in federal COVID relief money for schools. Whether that will be enough to cover the needs of more than 100 school districts remains to be seen.
Locally, Winston-Salem/Forsyth County Schools have been offering the option for students to return to the classroom since October, by grade, with high schoolers returning on Monday. But some have expressed their fear that the safety factor is lacking — especially for teachers.
Fortunately, North Carolina schoolteachers and staff will be eligible for COVID-19 vaccinations beginning today . And local educators are wisely taking pains to maintain social distancing among the student population.
But if lawmakers are truly serious about reopening classrooms, schools and teachers could still use more resources and support from the state to ensure student and teacher safety.
And local communities should be given more trust and flexibility to do what is right for them, quickly, without having to wait for someone to pass another law.