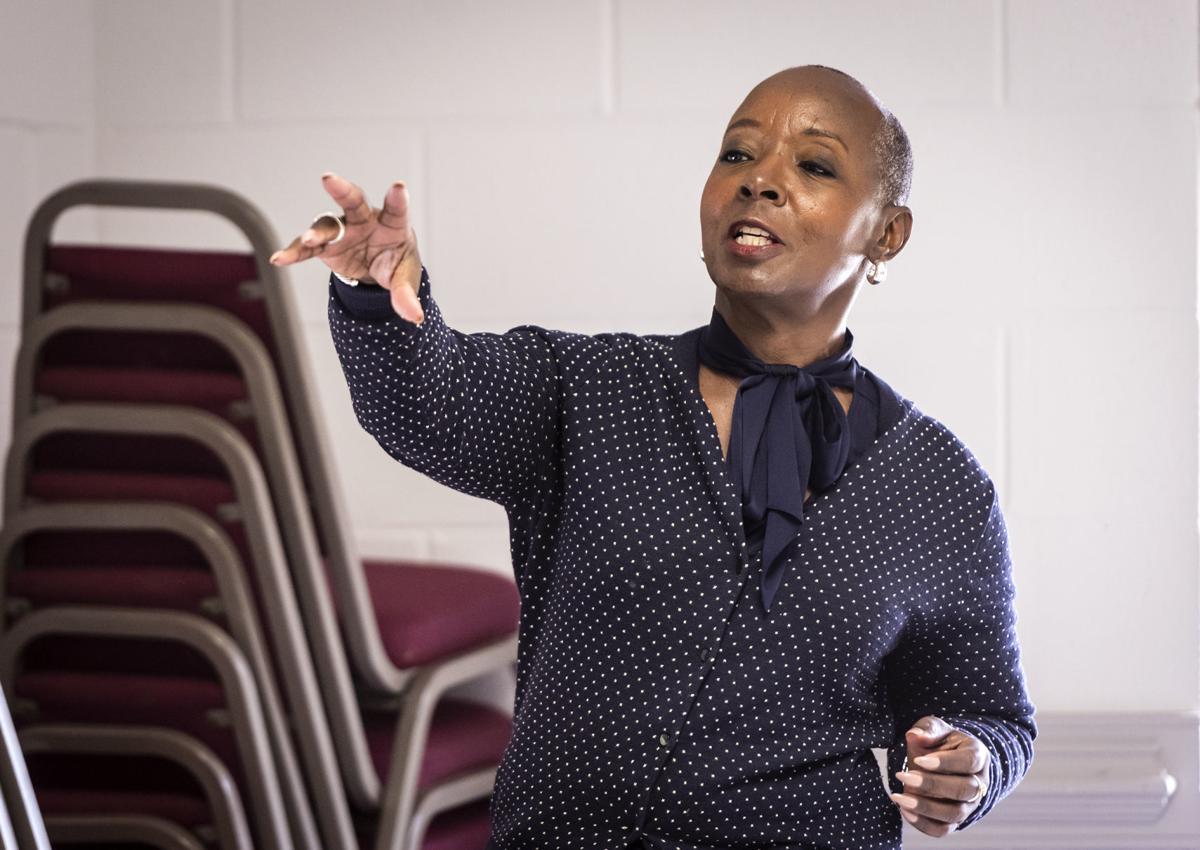 Not everyone had a great Thanksgiving this year. Some had to skip family gatherings and fancy dinners.
Those who feasted should be doubly thankful.
Others skip such comforts on a daily basis, and not by choice. Food insecurity remains a problem, in the Triad and elsewhere. The means to survive is a continuing human issue, even in a country as rich as ours.
At last week's Winston-Salem City Council meeting, the council approved a plan that would spend an additional $1 million to help the city's underprivileged residents.
The plan, recommended by an appointed committee that met for months, would use $200,000 for anti-poverty and social-justice programs; $200,000 to address long-term needs in the same areas; $300,000 for broadband expansion and training; $190,000 for heritage preservation and education; and $110,000 for mentoring and improving the ability of neighborhoods to keep improvement efforts going. The hope is to invest the money for long-term returns, tackling the root causes of crime and poverty.
But while the plan was approved, the spending has not yet been. The next step is for the city to ask community organizations to submit proposals for tackling any of the five spending areas. The proposals will be sifted and scored before the council approves the spending.
The city also approved spending $1.35 million — divided between a loan and a grant — to support two apartment-development proposals that include affordable housing for working people — one as part of the Whitaker Park development and the other at Essex Place off Kester Mill Road in western Winston-Salem.
These decisions come at a time when the City Council is under pressure from many directions, including from nonprofit agencies that in the past have received generous support. But the city will have to tighten its belt. It simply can't do everything it's done before. Thanks to COVID-19 and other factors, tax revenues have been lower than anticipated. The city lost about $670,000 when this year's fair had to be canceled.
The city's budget deficit is projected to grow to $14.5 million in the 2021-22 fiscal year, which puts the city's usable fund balance uncomfortably close to the 8% limit set in law.
Nobody's happy about that.
"If anyone thinks we can fund people like we did last year or the year before, I don't see that happening," North Ward Council Member D.D. Adams said at the council meeting. "Get your mind right, because we are going to have to make some tough decisions. We are probably going to fall out like the family at the family cookout, but we are going to be OK."
Sometimes it seems as if Winston-Salem has lurched from crisis to crisis — the Great Recession of 2008, watching some of our bedrock institutions move their headquarters to other locations in the 2010s and now the crippling economic results of a deadly pandemic. As for 2020, it can't be over soon enough.
But we've had our successes over the years, too, including the development of new industries in the Innovation Quarter, gaining high-profile events like the Winston-Salem Open tennis tournament and the resurgence of our downtown.
We're also regularly near the top in national rankings on startup growth, affordability and quality of life.
Still, this is a trying time.
Some may say that at a time like this, we can't afford to help the underprivileged.
But at a time like this, we can't turn away from them. They have even fewer resources on which to rely than the rest of us. They're more likely to lose their jobs, their housing and their food security — and more likely to be vulnerable to this pandemic.
In the midst of these trials, the City Council hasn't become cynical and selfish. For that, we're thankful.
And we believe that Adams is right: We are going to be OK.
But if anyone has a direct line to Santa Claus, now might be a good time to use it.