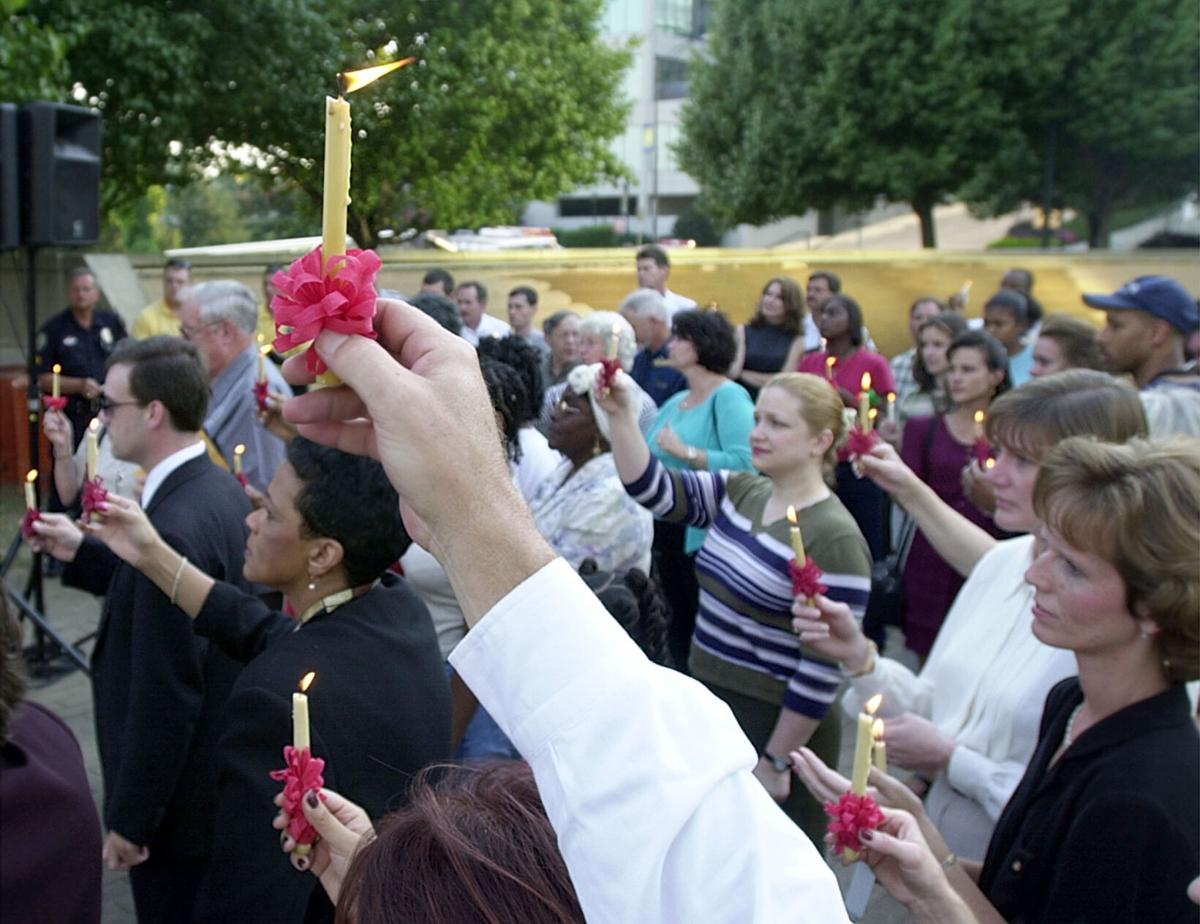 "Alternate history" — a genre of fiction that asks "what if" of crucial historic events — can produce thought-provoking questions and insights.
Many have wondered over the last couple of decades: What if then-President George W. Bush had paid better attention to the memo titled "Bin Laden Determined to Strike in US," delivered to him in August 2001? Or what if Osama bin Laden had been captured in Afghanistan, where he was hiding, in December 2001? For that matter, what if then-President Bill Clinton had ordered the assassination of bin Laden in 1998? Any of those decisions would have dramatically changed the course of these last 20 years.
But they're still just questions with no definitive answers. Averting one disaster may have led to another, even worse. We just don't know. We don't get to travel down that timeline.
The one that sticks with us: What if, rather than invest some $2.261 trillion (an estimate from Brown University) in a futile war, we'd invested that money in the U.S. (America first!): in education, affordable and attainable health care, infrastructure, and battling the rising effects of climate change?
The question elicits the spirit of President Dwight D. Eisenhower, who said: "Every gun that is made, every warship launched, every rocket fired signifies in the final sense, a theft from those who hunger and are not fed, those who are cold and are not clothed. This world in arms is not spending money alone. It is spending the sweat of its laborers, the genius of its scientists, the hopes of its children. This is not a way of life at all in any true sense. Under the clouds of war, it is humanity hanging on a cross of iron."
But whatever occurred in the past, the point of power is in the present. It's now. It's not too late to invest in our own country.
A sense of proportion may be enlightening: As of Aug. 16, 2002, a total of 2,726 death certificates related to the 9/11 attacks had been filed. Between October 2001 and April 2021, 2,448 U.S. service members have been killed in Afghanistan. Add to that the 13 service members we lost there last month.
But more than 645,000 American have died of COVID. More than 2,200 Americans have done so in the last 24 hours — the vast bulk of them among the unvaccinated. A great many of them victims of misinformation as well as COVID.
It might have been politically advantageous to blame China for COVID — we seem to be more stirred to action when there's a foreign enemy at hand.
We can't turn back time; we can't reclaim the treasure lost, in blood and money, in Afghanistan and Iraq. We can't revive the 9/11 dead.
But we can work together today to make our own country greater than it's ever been, thus worthy of the sacrifices so many have made.
It's not too late to adopt a positive vision of America. It's not too late to invest in the general welfare (a constitutional principle!) of our own people.
Imagine healthy, wholesome communities with bustling commerce, leafy public areas, children playing safely and all of us offering our neighbors respect and kindness.
Imagine medical crises being met with competent, thorough and affordable care rather than debt.
Imagine thousands of schools that are palaces of learning, with the best and best-paid educators on the planet.
Imagine a political class that asks, "What's best for our people?" rather than "What will advance my career?"
Imagine having such pride in country that we insist on creating the cleanest and greenest environment, rather than being content to sit by and watch other countries outstrip us.
Imagine welcoming (thoroughly vetted, and there's never been another kind) refugees and inviting them to join our communities as new contributors.
Imagine the faithful taking Philippians 2:3,4 to heart: "Do nothing out of selfish ambition or vain conceit. Rather, in humility value others above yourselves, not looking to your own interests but each of you to the interests of the others."
It's not too late to accept that each of us is a part of a dynamic wheel, no better and no worse than anyone else. America's very founding, however imperfectly, offered a vision of twin towers of freedom and equality. Those twin towers still stand when compassion and courage replace sectarianism, prejudice, corruption, violence, ignorance, pride and rancor.