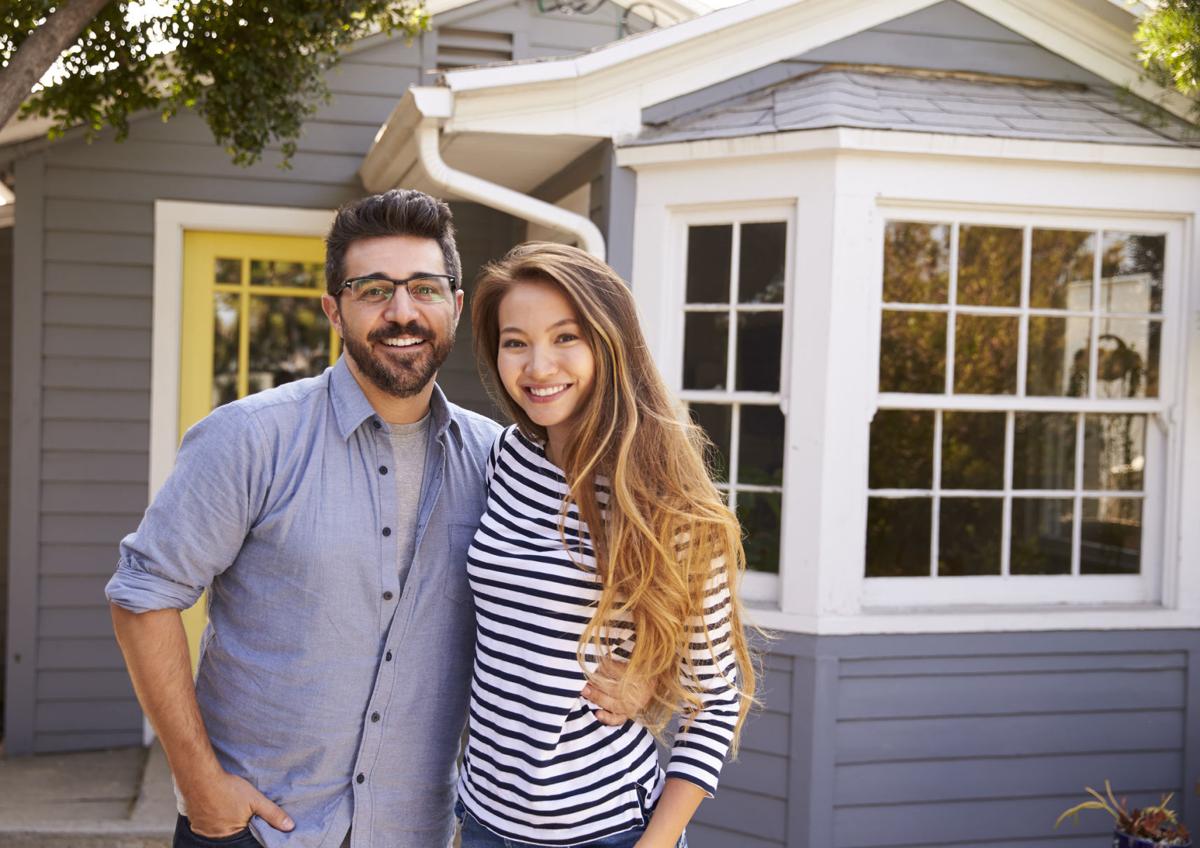 Interest rates are extremely favorable to homebuyers right now, which means it's a great time to purchase a new home. If you're a newbie buying your first residence, follow these simple steps to make your first-time home buying experience a celebratory, headache-free success:
1. Obtain the services of a Good Real Estate Agent
A Coldwell Banker agent can walk you through the entire process and help eliminate most of the stress that comes with home buying. Agents have access to the Multiple Listing Service (MLS) – a database of property listings from regions all over the country – as well as "for sale by owner" properties and others homes that aren't listed on the MLS. Agents also can refer you to experienced, trustworthy real estate professionals including attorneys and lenders.
2. Get Pre-Approved for a Loan
Roughly three-quarters of homebuyers aren't in a position to pay cash up front, so they finance purchases with loans. Pre-approval is not a lender's final decision about how much you qualify to borrow, but it shows sellers you're a serious, financially viable candidate. Before applying, clean up your credit score by reducing debt and making sure any defaults or credit discrepancies are resolved. Once you're pre-approved, you can home shop more efficiently because you'll know how much you're qualified to borrow.
3. Identify What You Want, and What You Can Afford
Give your agent specific parameters to help narrow your search. Is there a particular school district, architectural style or neighborhood to which you're wedded? Do you want a perfect, turnkey home or are you OK with a fixer-upper? How much space do you need? And most importantly, what's your budget?
This is another point at which the expertise of an agent is invaluable. Agents know the correct way to write a formal offer (it varies by region) and, before you make an offer, they review sale prices for comparable properties in the area. Agents can guide you on making an offer that is realistic but not so high that you're paying more than a home is worth. The offer will include what comes with the home, such as large appliances, fixtures and even window coverings. It also will include a due diligence timeline for home inspections.
5. Respond to an Accepted Offer
Your agent will walk you through the contract writing process, making a down payment and other matters that must be resolved prior to closing. A critical step at this juncture is a home inspection. If an expert determines the home you want to buy needs costly repairs or has termites, you may want to rescind the offer or negotiate with the seller to either resolve the issue or lower the price. You also will want to conduct a title search to make sure the seller is the rightful owner of the home and that there are no liens against the property. A lien is an outstanding bill that must be paid when the property is sold.
Closing day is when the buyer pays the agreed upon price – typically whatever remains after a down payment – and both parties sign all the paperwork needed to finalize the deal. There are costs associated with closing that are the responsibility of the buyer, but some sellers are willing to pay those costs to expedite a sale. At the end of the closing, the property's title is transferred to the buyer, who then becomes the new owner. Congratulations! Grab those keys and celebrate.
If you're looking for your first home, the professionals at Coldwell Banker, Triad can help guide you through the process of finding the perfect house. Visit www.cbtriad.com or call 800-327-4398.