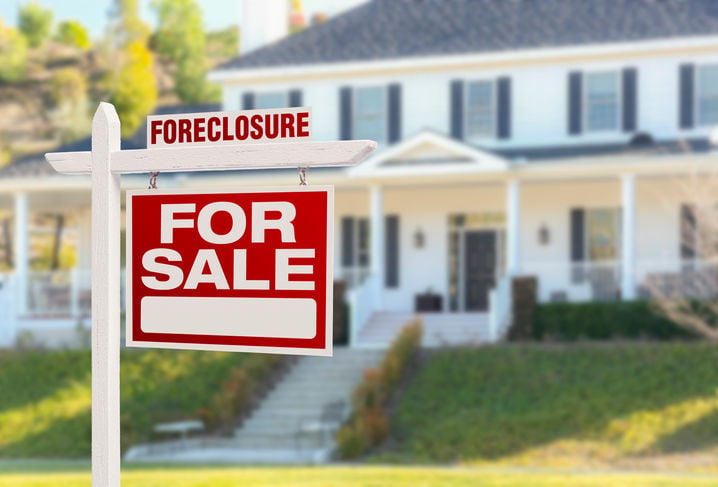 Foreclosure filings — default notices, scheduled auctions and bank repossessions — were reported on 676,535 U.S. properties in 2017, down 27 percent from 2016 and the lowest level since 2005, according to ATTOM Data Solutions.
With large numbers of buyers bidding on fewer properties, it's more important than ever to have an expert to ensure you're getting a good deal. The professionals at Coldwell Banker, Triad are foreclosure experts who can walk you through the buying process.
If you're thinking about purchasing a foreclosure, here are a few key things to keep in mind:
1. Understand the process
Foreclosure is a mechanism for lenders to recoup their losses when an owner defaults on a loan secured by real estate. The bank takes ownership of the property and then sells it to cover what is owed.
The first step toward repossession is for the lender to file a public default notice, called a Notice of Default or Lis Pendens. The borrower has a pre-foreclosure grace period to bring the account current. If the account is not returned to good standing by the end of that period, the bank will repossess the property and sell it at auction.
It's easy to identify a property listed as foreclosed, but you may also see properties described as "corporately owned" or "REO" (real estate owned). All of these terms refer to properties that have come into the financing bank's possession because a previous owner defaulted on loan payments.
Also, a retail buyer is someone buying a property he or she intends to use. An investor, on the other hand, is looking to fix up the property and sell it at a profit.
3. Team up with a good agent
The bank pays the agent's commission, so it won't cost you anything to hire an advocate for your interests. While there is a perception that forgoing an agent can help in negotiating a lower price, banks almost never reduce their asking price when a buyer comes unrepresented. So, if the asking price is the same either way, there really is everything to gain and nothing to lose by having a professional in your corner.
4. Get to know the market
An experienced agent is invaluable in helping buyers offer a bid that is both realistic and fiscally sound. Bid too low and you won't prevail at auction. Bid too high and you'll pay more than a property is worth.
Agents and brokers have exclusive access to the multiple listing service, which contains a wealth of current information on the latest sales of comparable properties in a given area. They also have ongoing relationships with banks and can spot trends in the foreclosure market early.
5. Brace for a bidding war
Foreclosures are not for the faint of heart. Other shoppers are looking at these properties for all the same reasons you are, and banks are advertising their inventory widely. It's almost certain there will be multiple bids, many of which will be cash offers as opposed to purchases financed with loans. Also, lenders can pull a property off the market as late as five minutes before the auction if they aren't confident bids will meet their needs.
Having a property evaluated prior to closing is a good idea for any purchase, but it's especially important in the foreclosure market. If the previous owners couldn't make a mortgage payment, they probably couldn't afford to do proper maintenance, either. Also, foreclosures often sit vacant for a long time, which makes them susceptible to break-ins, vandalism and fires. Often, appliances and wiring are stolen. If there are holes, you're likely to find mold from interior moisture or infestation by pests.
8. Repairs are your responsibility
Foreclosures are always sold "as is," meaning the banks will not fix any flaws or damage uncovered in the home inspection, and it's unlikely the price will be lowered in light of the findings. Be prepared to address any issues, yourself, or step away from the deal if the damage is so extensive that the purchase offer no longer makes sense.
9. Conduct an exhaustive title search
Foreclosures frequently have liens on them, or you could unknowingly find yourself bidding on a second mortgage, which is practically worthless. You'll want to be absolutely sure you're buying a property with a clear title.
If you're eyeing the foreclosure market, the professionals at Coldwell Banker, Triad can help guide you through the process of finding the perfect place. Visit www.cbtriad.com or call 800-327-4398.