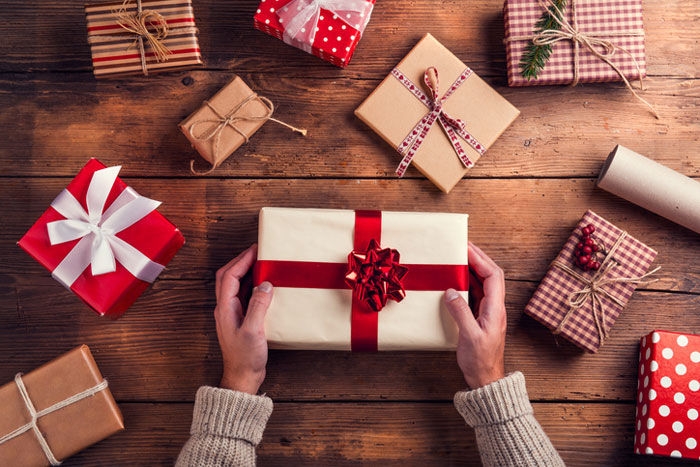 Overwhelmed by the prospect of holiday shopping? Instead of a generic gift, consider giving something unique and useful to all the special someone's on your list this year.
From dishware to décor, there are tons of different home and entertaining gifts to give this season. And as an added bonus, home gifts often benefit the entire household rather than just one person.
Based on the recipient, though, what should you give? Here are a few ideas:
For Her: While kitchen gifts can be nice, not every woman is born with an ability or desire to prepare food. If she is, a set of knives, a personalized casserole dish or drinkware can be nice to receive.
If not, a home fragrance reed diffuser or candle can be a pleasant surprise. Plus, these are gifts that all occupants of the home can use in some way.
For Him: What guy wouldn't like beer glasses or golf balls? Maybe not all of them. So if he's not into the traditional gifts, you can still get him something nice. What about a cutting board for a man who likes to grill? They can be personalized. Most everyone has a cherished photograph, so a frame is also always a solid gift idea that's easily customized.
For a Child: For kids, anything personalized is adorable. An embroidered towel can be proudly hung in the bathroom for a little one.
Or, consider a toy or game that they aren't likely to see in the typical toy stores, and you may find someone eager to open your gift next year, too. Remember, adults like to play and spend time with their children.
As a Hostess Gift: Headed to a party and not keen on bringing the traditional bottle of wine? Think appetizer trays, monogrammed plates or napkins, spice kits or a holiday decoration. These are things that people may not buy themselves because they are focused on the basics – and that makes them even better to receive.
Often times, the best gift to give for the home is something that the recipient may not consider, or be able to purchase, for themselves. When you think of giving for the home, keep in mind what the recipient or recipients would enjoy using based on their interests. That way, you may be able to find just the right present that they will enjoy unwrapping.
Find your perfect gift – fast and easy –at Gifts & Paper on Plaza. Visit online at GiftsandPaperonPlaza.com or stop by the shop at 3301 Healy Drive in Winston-Salem.