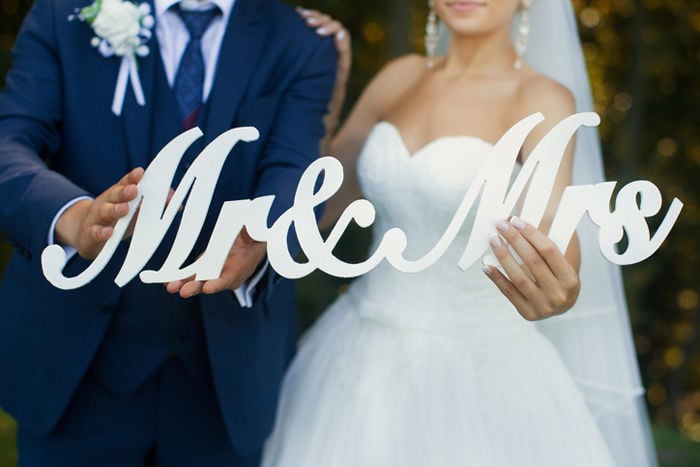 Long before you stroll down the aisle, guests will have a glimpse into all you have planned for your big day thanks to the invitations. These cards are your guests' first impression of your wedding, so you want to get it right.
The key to creating the perfect invitations is to understand that there is no one "perfect" invitation. People have different styles, budgets and delivery methods. Whatever you choose will be great, but there are a few factors that you may want to consider to help you craft the message — and impact — you want.
1. Consider the theme: Your invitations should reflect the theme. Invitations can get pretty specific, so even if the paper itself isn't themed, the message or icons printed on it can be. For a beach or bohemian themed wedding, you may want to incorporate a burlap ribbon or rustic paper, while a swanky wedding may stick with the traditional satin ribbon or paper.
2. Size matters: When it comes to invitation shapes and sizes, the possibilities are endless. Traditional card-sized invitations are a fine choice, while some couples opt for a larger square or other uniquely shaped design.
Ask yourself: Do you want or need a small or large invitation? What about a boxed invitation — will this fit in your budget? Whatever size or shape you choose, how much will it cost to mail or deliver?
3. Set the right tone: Hosting a black-tie affair? Maybe it's not the best time to go casual on the invitations. Most couples choose a more elegant invitation for a fancy wedding to let others know the type of event to expect. You wouldn't do that for a backyard barbeque, though, would you?
For casual event, you may choose something more rustic looking or even a traditional invitation that doesn't fall under the wedding category. Both options are fine, but you should keep your invitation in line with the look and feel of your wedding.
4. Getting wordy: For a formal event, you may want to stick with traditional wording and a chic script font. On the flip side, a more casual wedding may be more casual in its message and font choice. Have fun making the message, font, paper, and delivery fit whatever you have in mind. Same goes for addressing the invitations — some brides print out fancy script with recipients' addresses on them, while others handwrite on envelopes — pick what "goes" with your theme.
5. Don't overlook the details: A nice way to tie in your invitation is to use matching place cards or table number cards if that suits your big day. Does the paper come in matching thank-you cards, too? If you're the matchy-matchy type, this may be something to consider when looking at invitations. Some weddings have the same invitation paper for programs, place cards and thank-you notes, which is a nice way to create a cohesive look.
Getting ready to tie the knot? Find your dream invites at Gifts & Paper on Plaza. From sleek and minimal to bright and festive, Gifts & Paper has a wide selection of modern invitation designs to choose from.
Visit online at GiftsandPaperonPlaza.com to see what's in stock or consult the in-store experts at 3301 Healy Drive in Winston-Salem.