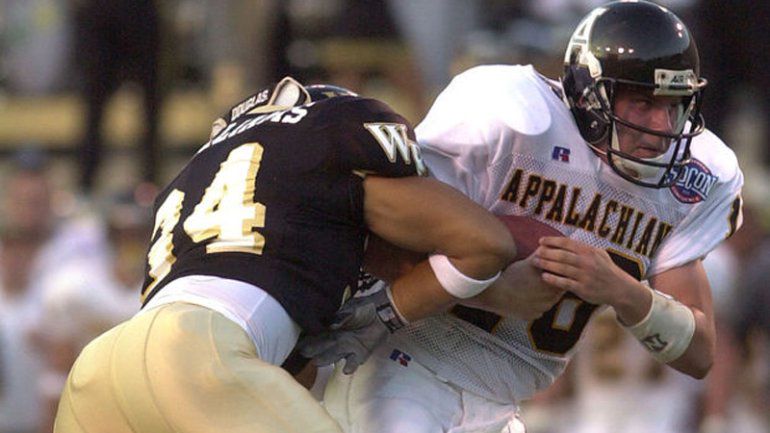 BOONE - A sell-out crowd will be on hand for another Appalachian State home football game in 2017, this time with Wake Forest serving as the ACC visitor.
BOONE - Appalachian State's home football game against Wake Forest on Sept. 23 is officially…
Less than two hours after single-game tickets became available to the general public Tuesday morning, App State sold out of reserved seats for its Sept. 23 game against the Deacons in Kidd Brewer Stadium.
The sale began at 9 a.m., and $40 general admission tickets in the Miller Hill grass behind one end zone were all that remained by 11 a.m.
Shortly after 1 p.m., all of those tickets were also gone, although the school has said a limited number of season tickets that include the Wake Forest game are still available.
App State set a home attendance record last year when its game against Miami, the first Power Five conference school to visit Boone, attracted a crowd of 34,658. That's what the stadium could safely and legally hold for that game, according to a maximum occupancy load certificate produced by the North Carolina Dept. of Insurance and the Office of the State Fire Marshal.
Separated by only 89 miles, App State and Wake Forest played 22 times from 1975-2001, but all of those games were held in Winston-Salem. The Mountaineers were an FCS program when they won three of the last five meetings, but the series stopped following a 20-10 victory by Wake Forest in 2001.
"For fans that have been part of our program for a long time, they understand the rivalry there that we used to have," App State coach Scott Satterfield said. "We haven't played them in a while, so for them to get back on the schedule, particularly to come here, it's going to be electric. It's going to be a big-time atmosphere and a big-time game. I'm pumped about it selling out already like that."
The latest home-and-home deal includes a game at Wake Forest in 2020.