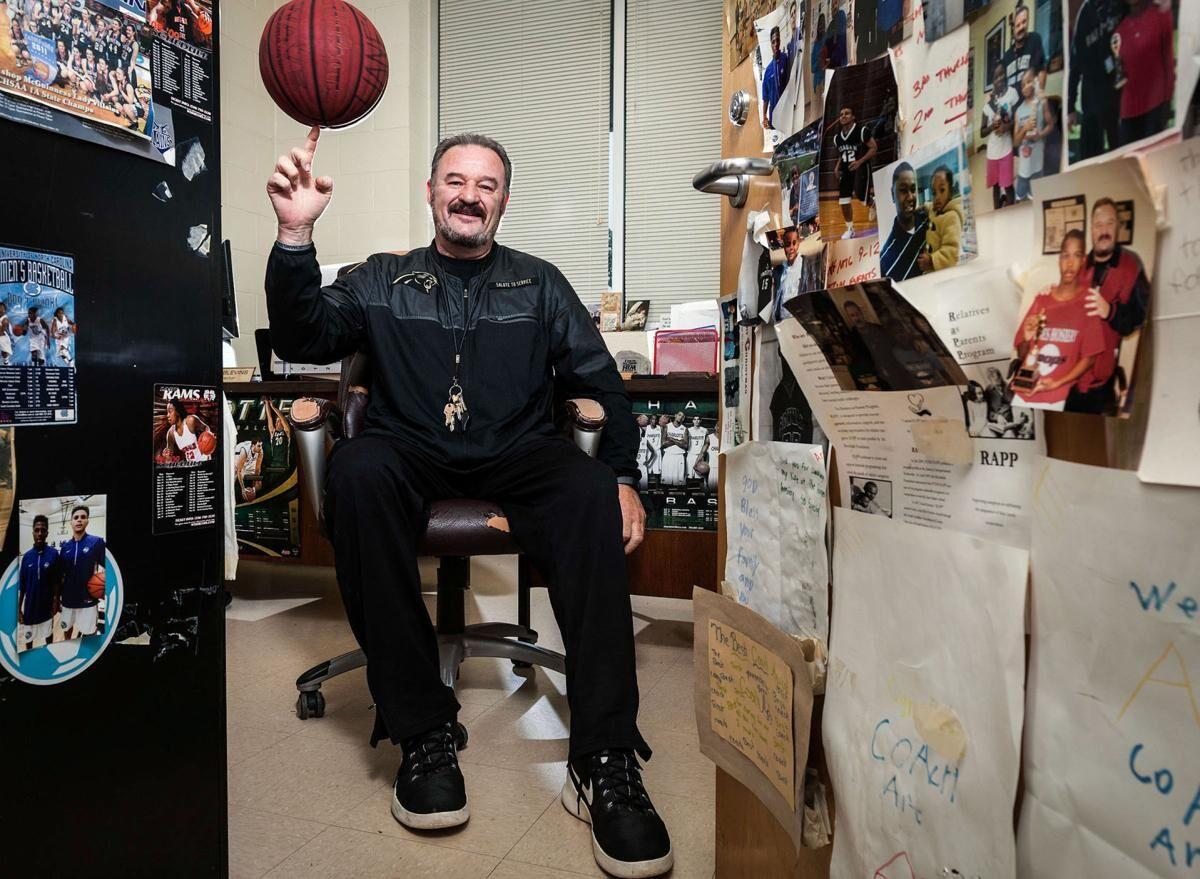 Whether ensuring presents for the holidays, providing a ride to a child who needed one or just showing his love for people, Winston-Salem could count on "Mr. Art."
"We need a lot more people in this world who treated people the way Mr. Art did," said Josh Howard, a native of the city and a former NBA star. 
Now, Winston-Salem is mourning the loss of Art Blevins, who for more than 30 years catered to the community's youth through his work at city recreation centers. Blevins, 62, died in hospice this week after battling pancreatic cancer since May, according to Tim Grant.
Grant, formerly the city's parks and recreation department's director, said nobody loved his job more than Blevins. During 38 years of working at the city's recreation centers, Blevins spent most of his time at the Hanes Hosiery Recreation Center, where he became a legendary figure.
"His love for people and his compassion for people is what I remember most about Art," Grant said through tears Friday morning.
The gym at Hanes Hosiery is named for Blevins, who coached just about every sport the center had to offer. But he did more than just coach games.
"I can't think of a better human being that I've known in my history of living in Winston-Salem," said Claudette Weston, who got to know Blevins in the early 1990s. "Every year, Art sent me a Mother's Day card, and he didn't have to do that. But that shows you how much he cared for people who were in his life."
Like many who were close to Blevins, they heard earlier in the week that Blevins had been moved to hospice care.
One of many youths that Blevins guided was Howard, a former Glenn and Wake Forest student athlete who lives and coaches in Dallas and has known Blevins for years.
Blevins never knew that he was considered a celebrity in Winston-Salem, Howard said.
"This is a tough one," Howard said by phone. "Just his impact on the community, and especially the African American community. is real. He welcomed anybody and everybody, and it didn't matter what race you are. We need a lot more people in this world who treated people the way Mr. Art did."
Kayla Blevins Stewart, Blevins' daughter, said the outpouring of support from the community since her father was diagnosed with cancer has been overwhelming.
"It's been nonstop. He had an entire community behind him every step of the way," Kayla said of encouragement for her and her mom, Ruth Anne, since May.
Kayla said that because of COVID-19, a celebration of her father's life would be held when it's safe, and she requested privacy during a tough time.
John Torian, the director of the Martin Luther King Recreation Center since 2014, said Blevins was an inspiration to so many people.
"I worked with Art for about five years there at Hanes Hosiery, and we would go pick up kids in that green van he had so they could come to the recreation center and play basketball," Torian said. "Then, if we needed to, we would give them rides home because they didn't have any way of getting home. That's just the type of guy he was because he put the kids first. He was a special man who will be missed in this city.
"He's a perfect example of 'it's not about when you were born or when you die, it's about what you do in between.' And Mr. Art made an impact."
Randolph Childress, a former All-ACC guard at Wake Forest and assistant basketball coach for the Deacons, didn't sugarcoat what Blevins meant to the city.
"He's a freaking hero," Childress said. "The city should honor him for what he stood for, and he's far more important than any sports celebrity. He was at ground zero with so many of those kids when they needed him, so we've lost a great man."
Many times over the last several years Blevins would take children to the court after Wake Forest basketball games at Joel Coliseum so they could meet Childress, whose No. 22 is retired and who, like Howard, belongs to Wake Forest's Sports Hall of Fame.
"Art made sure to catch my eye down on the court, and of course I was going over to talk with him and meet the kids he brought to the games," Childress said. "We lost a great one and my heart goes out to his family. It's a sad day for sure."
Blevins, a Winston-Salem native, graduated from Parkland High School in 1976. He started to work at the Skyland Recreation Center in 1979 and stayed for four years. He moved to the Rupert Bell Park Center for two years before working at the South Fork Center from 1985 though 1992.
He began his long association with the Hanes Hosiery center in 1992. When he announced his retirement in May 2017, it was no surprise that he said he'd miss seeing the children grow up through activities at the rec center.
He said getting to know their families through the years was always fun. He even went so far as to make sure the children had Christmas presents.
"You get to know the families, and then you see that some of them don't have much," he said that May. "I knew which kids might not be getting presents on Christmas morning, so I just thought that for young kids like that it's a special day and they deserve to have something to open.
"That really got to me and I know my daughter is blessed, and she was getting presents on Christmas morning. I wanted to help out when I could."
Yes, the world needs a few more of the likes of Art Blevins, especially nowadays.
Photos: Art Blevins
ART BLEVINS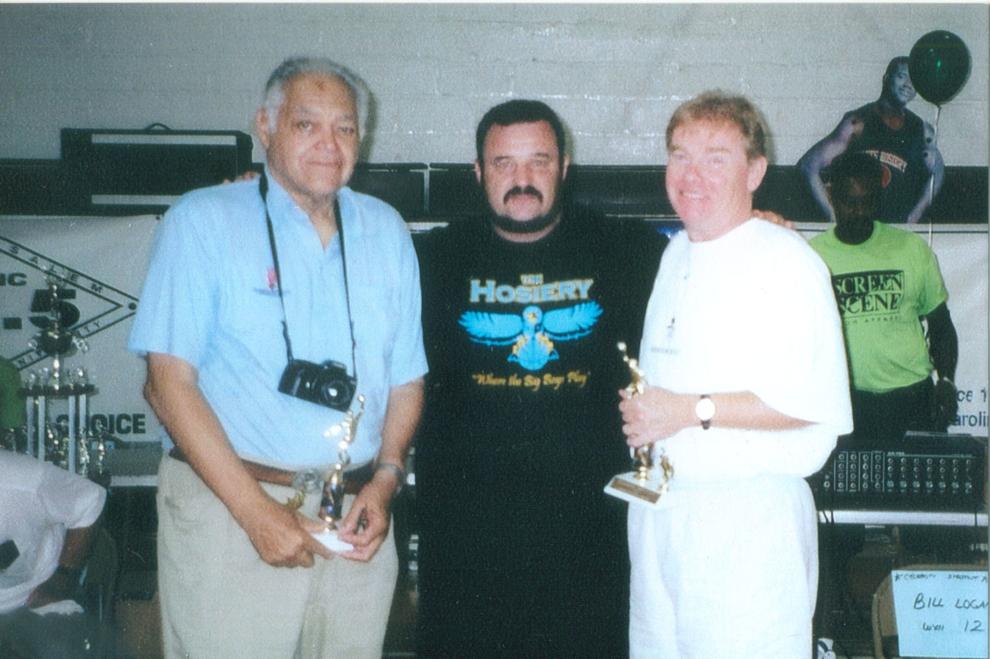 00 ART BLEVINS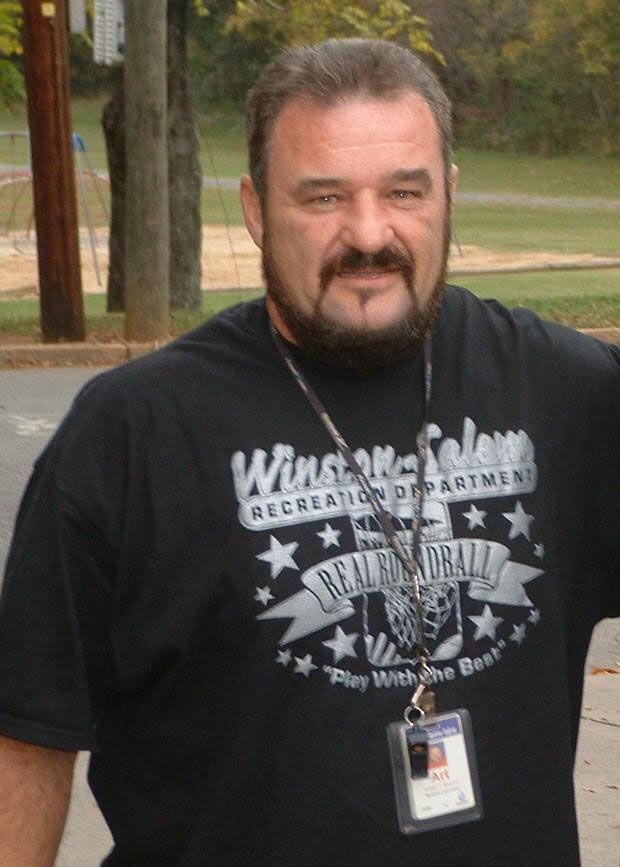 HALL OF FAME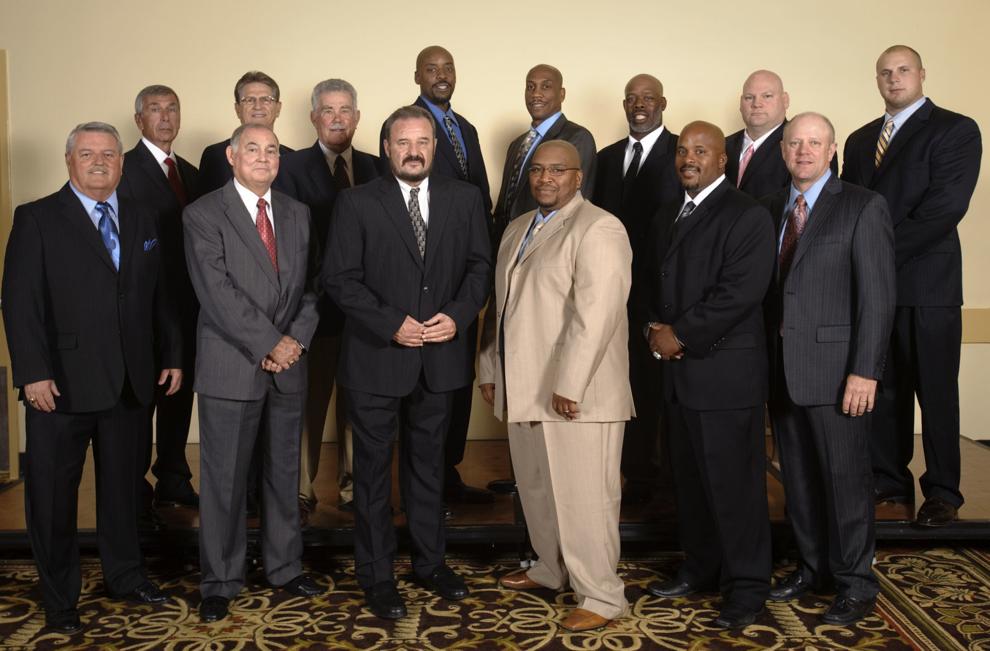 Hang the Net 01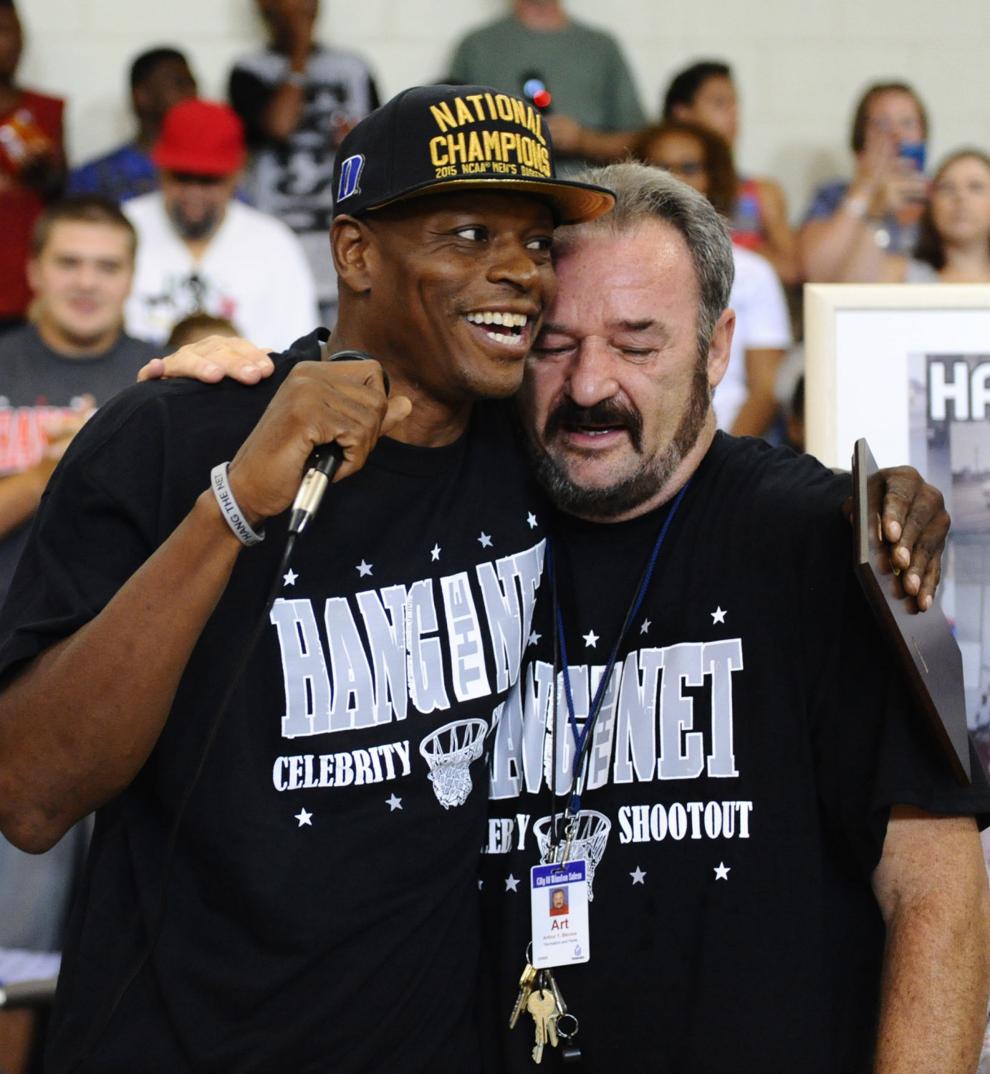 Hang the Net 05
Hang the Net 06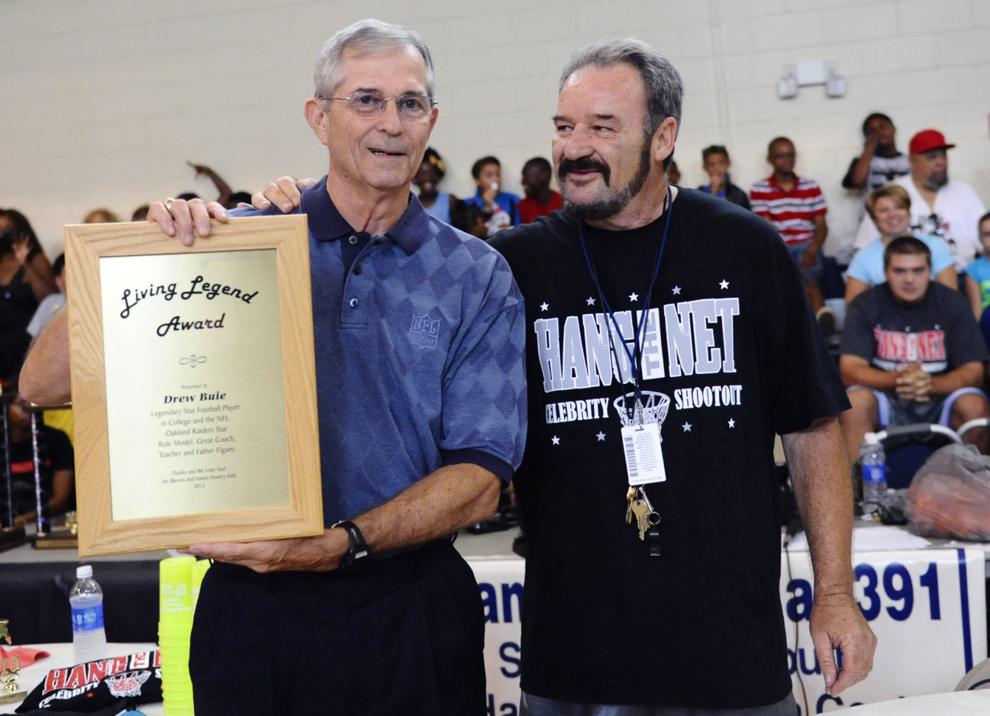 Hang the Net 07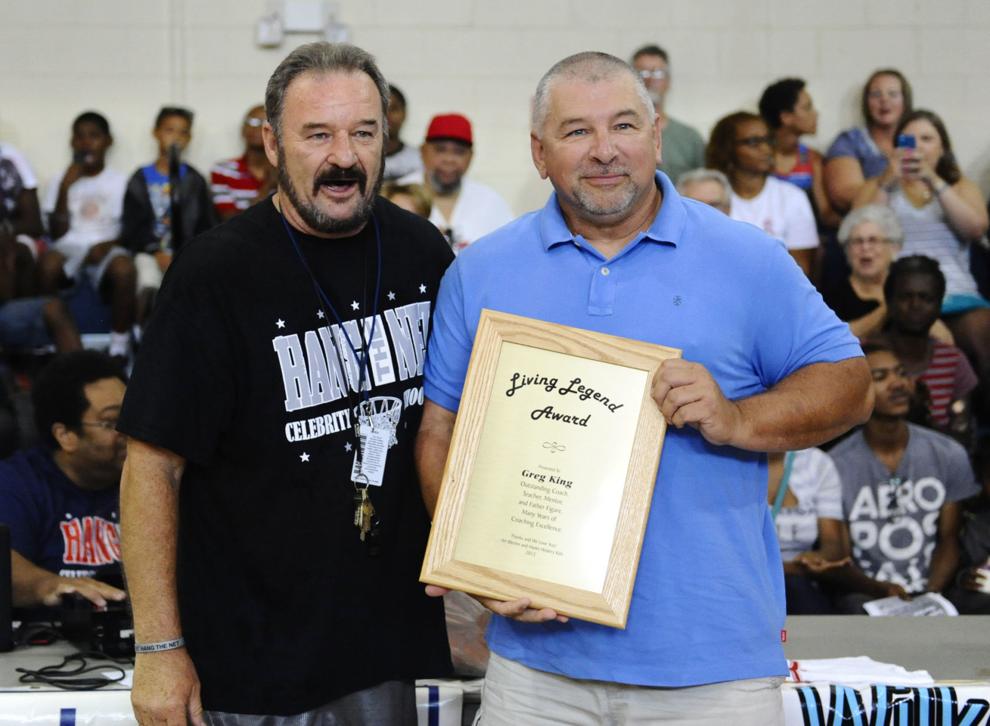 Hang the Net 08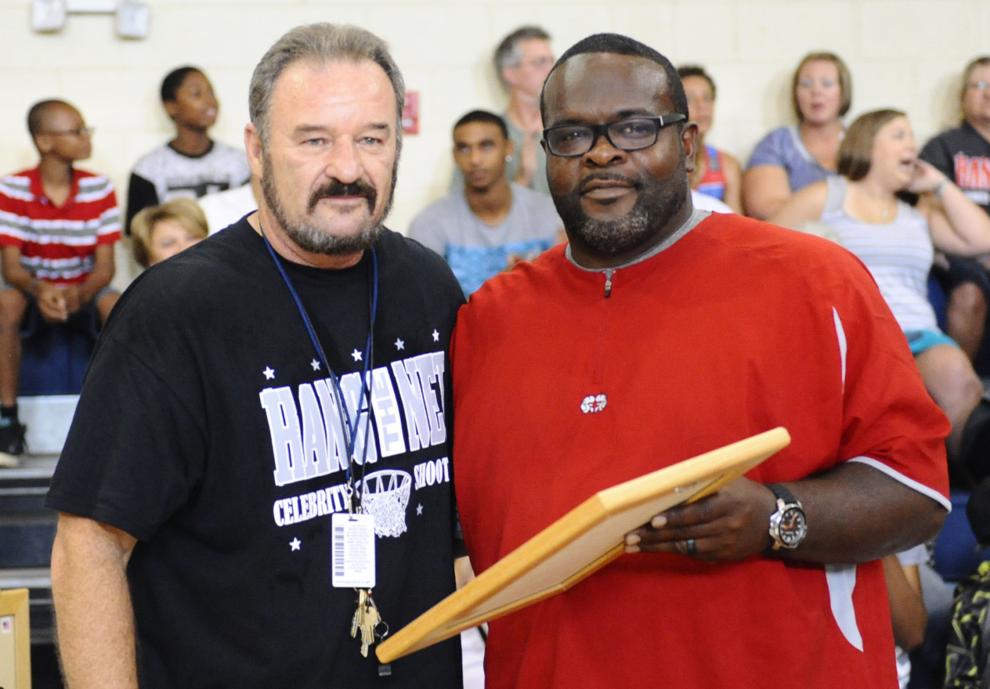 Hang the Net 09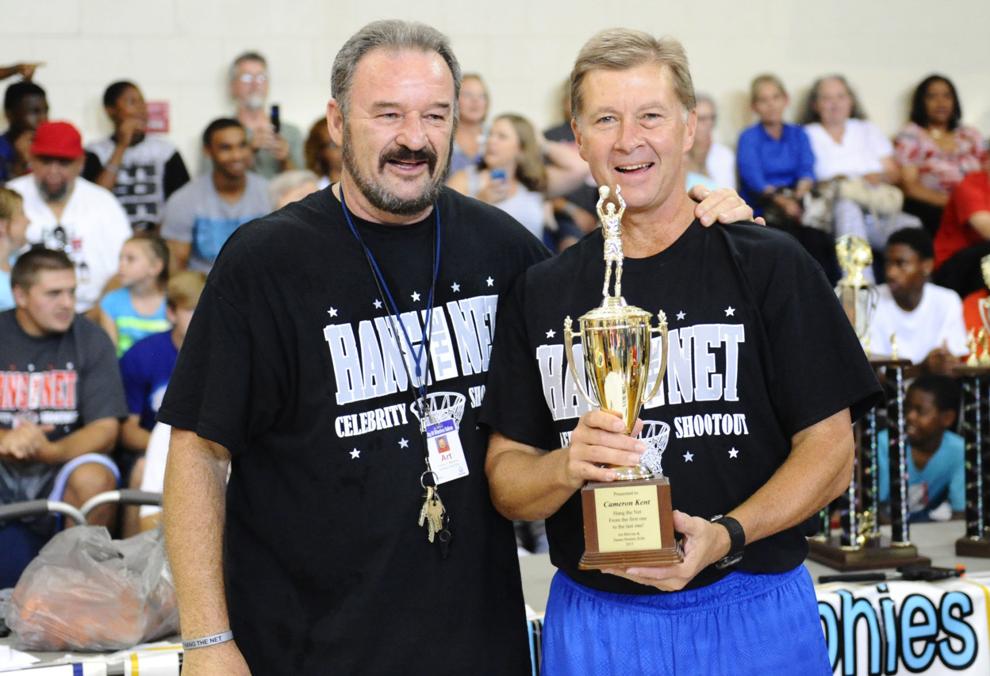 Hang the Net 10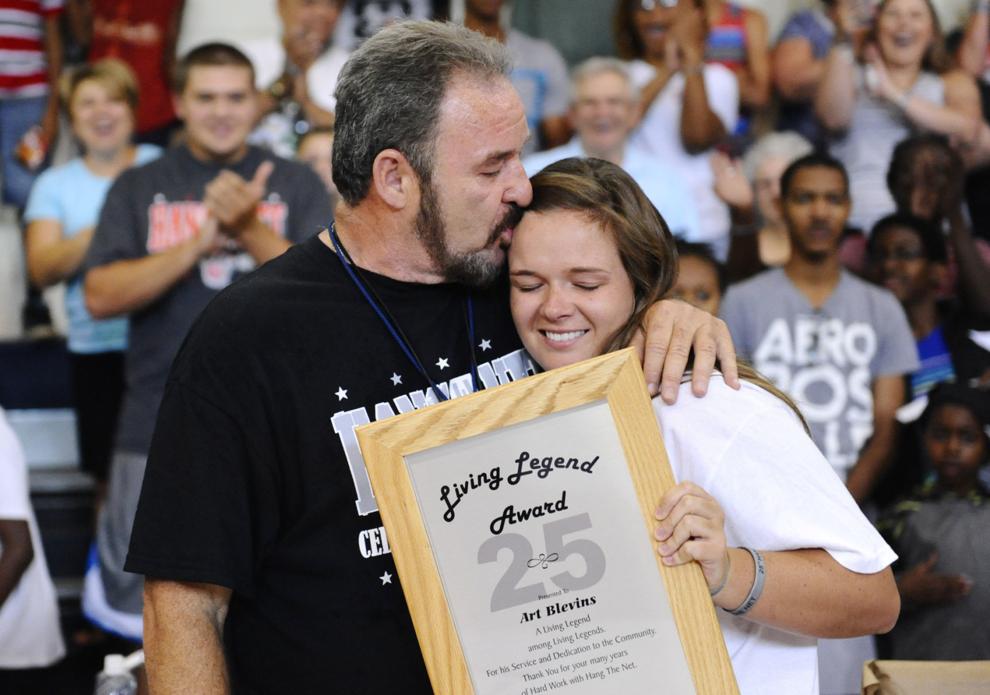 Hang the Net 11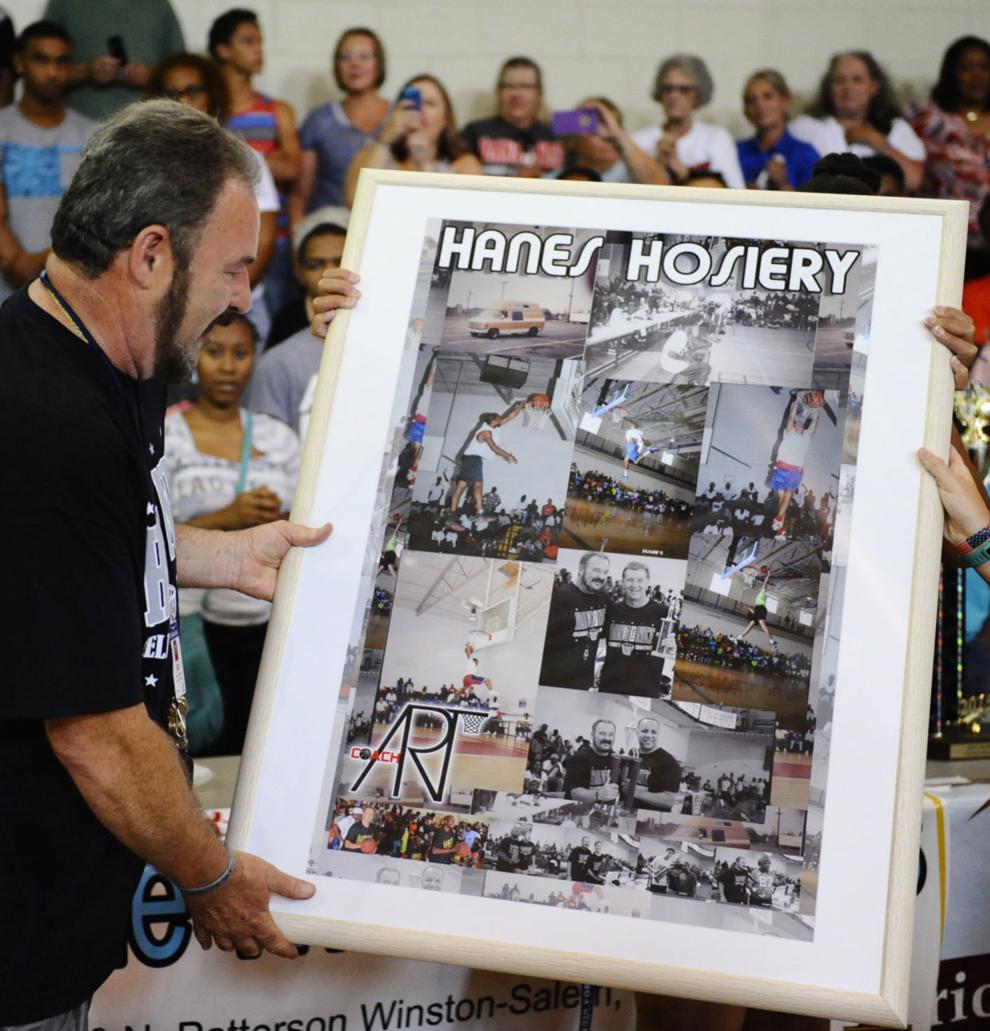 Hang the Net 12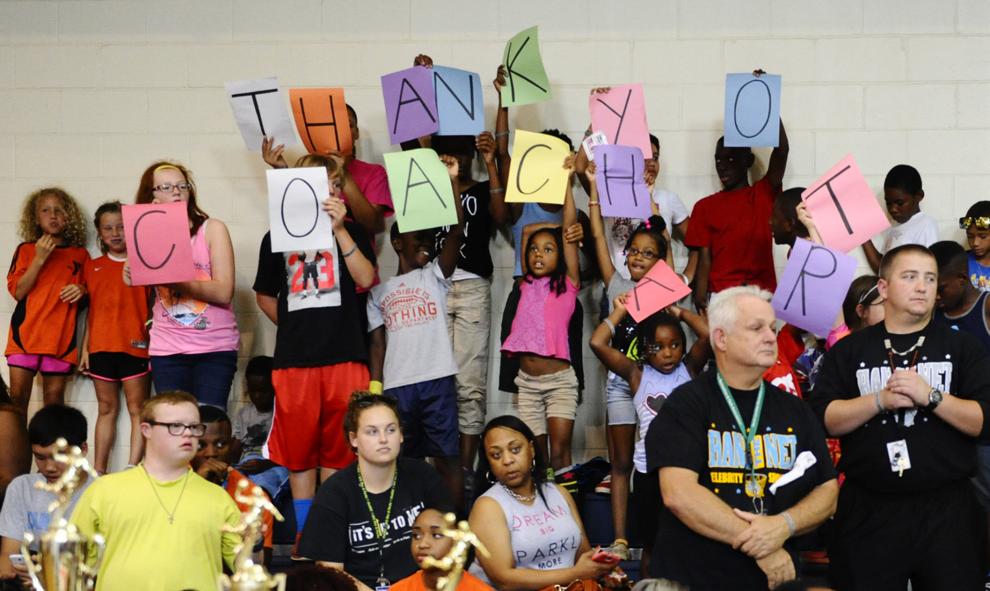 Hang the Net 17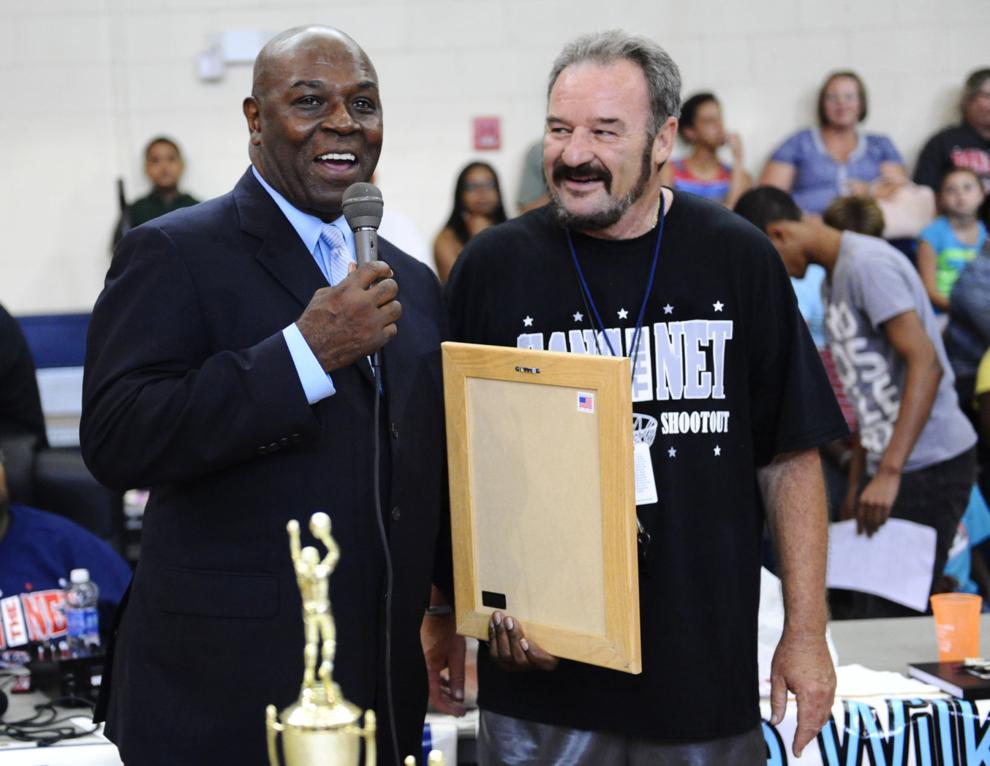 JOSH HOWARD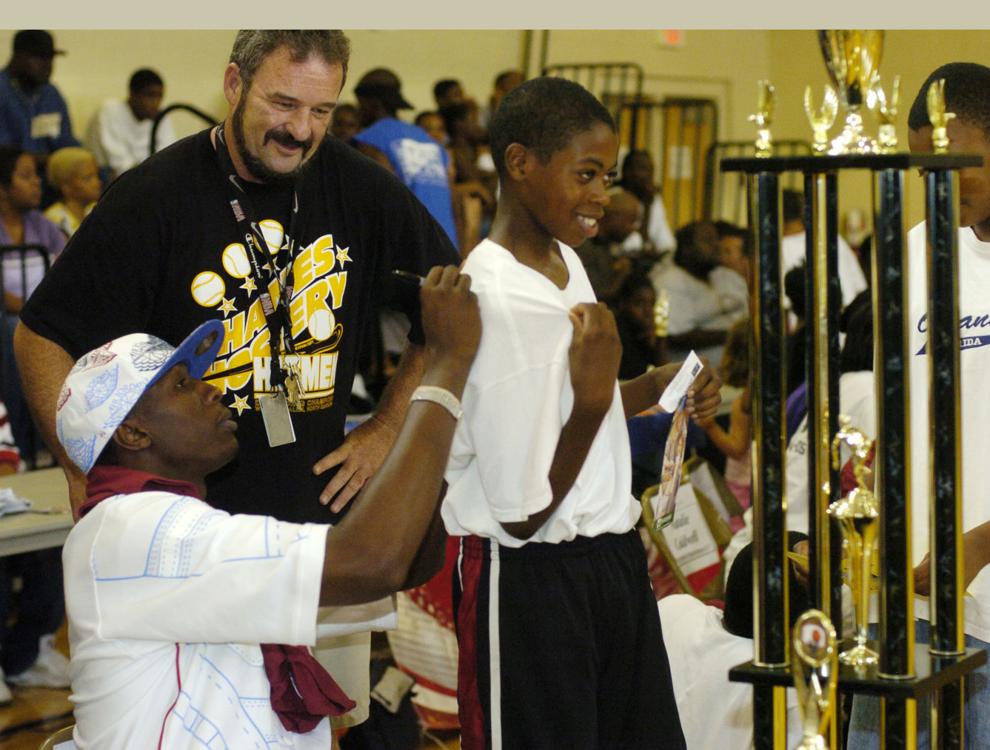 SPT cit 23 caldwell underwood rot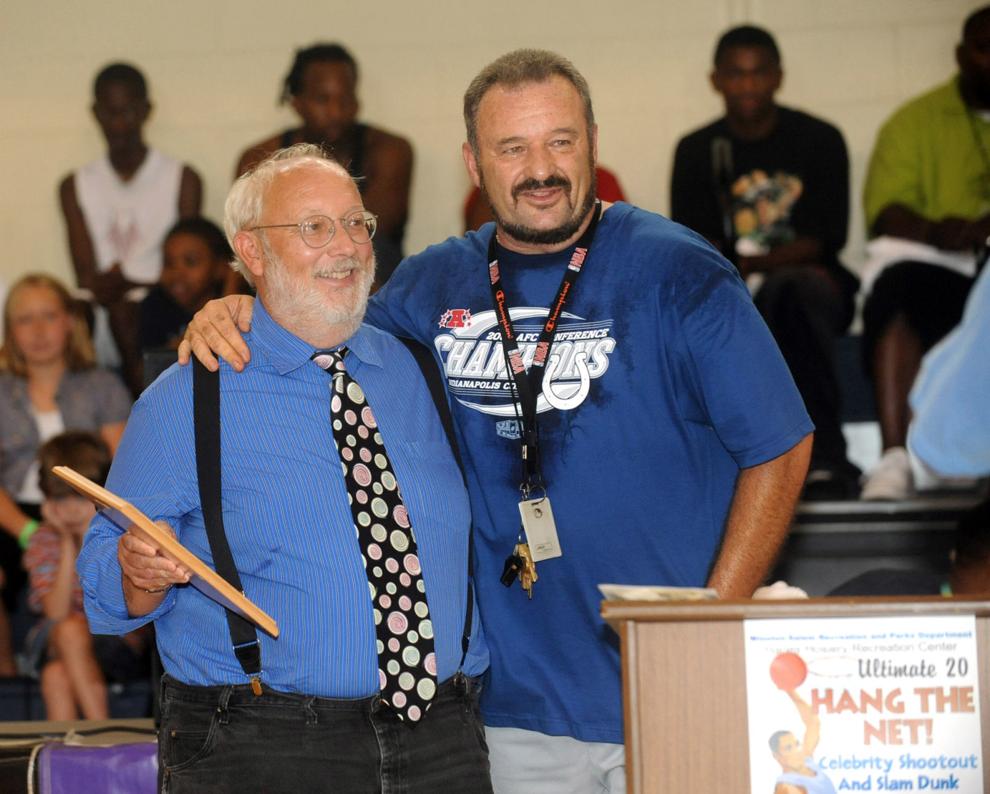 TROPHY MAKERS
WFULaw
WSJ_0721_HANGTHENET21_CAR1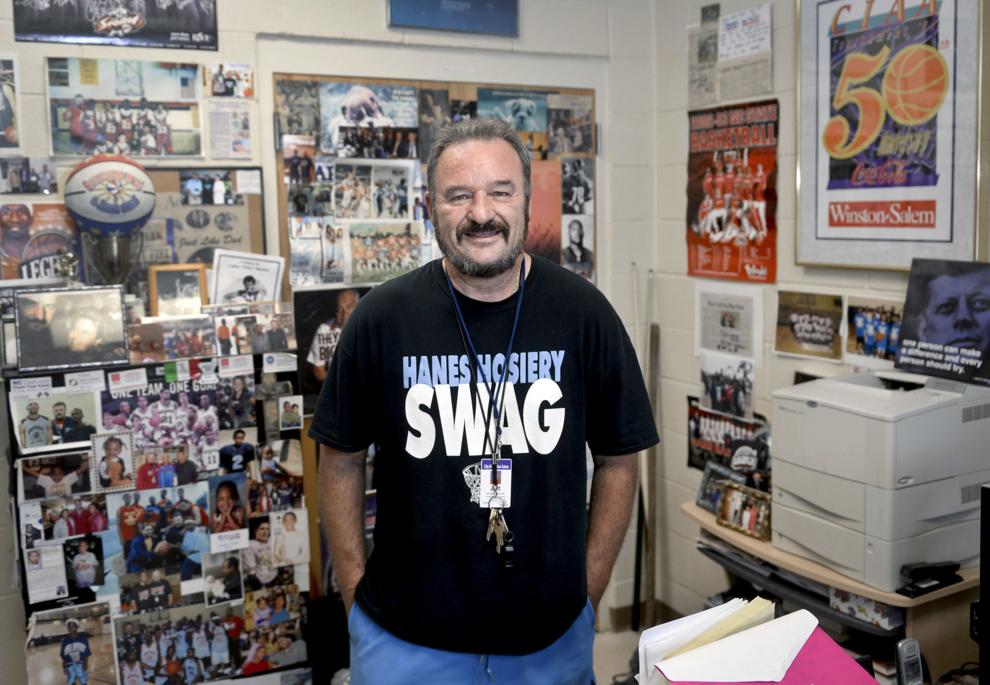 WSJ_0721_HANGTHENET21_CAR2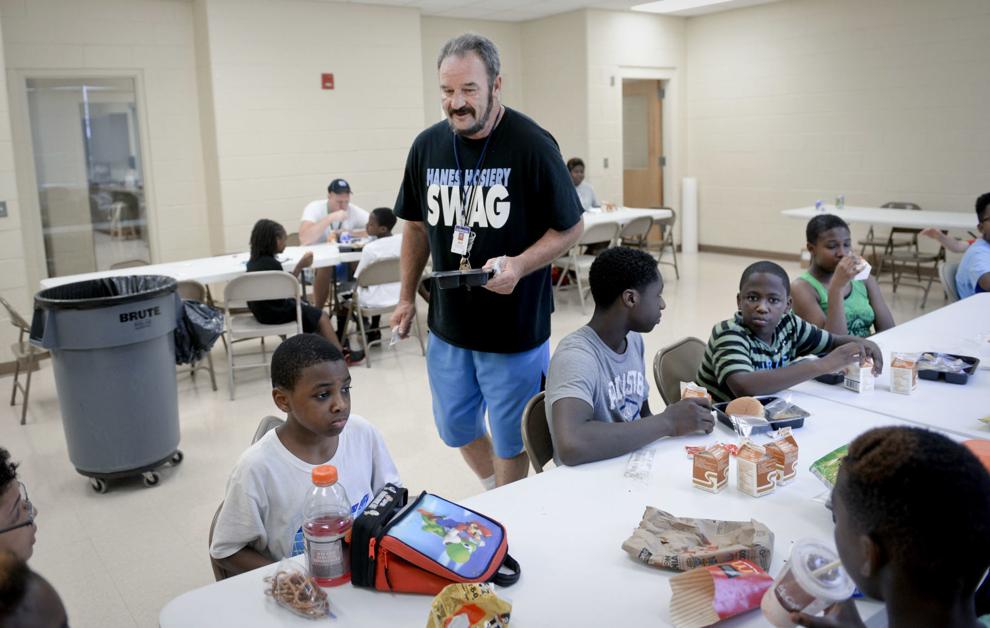 WSJ_0721_HANGTHENET21_CAR3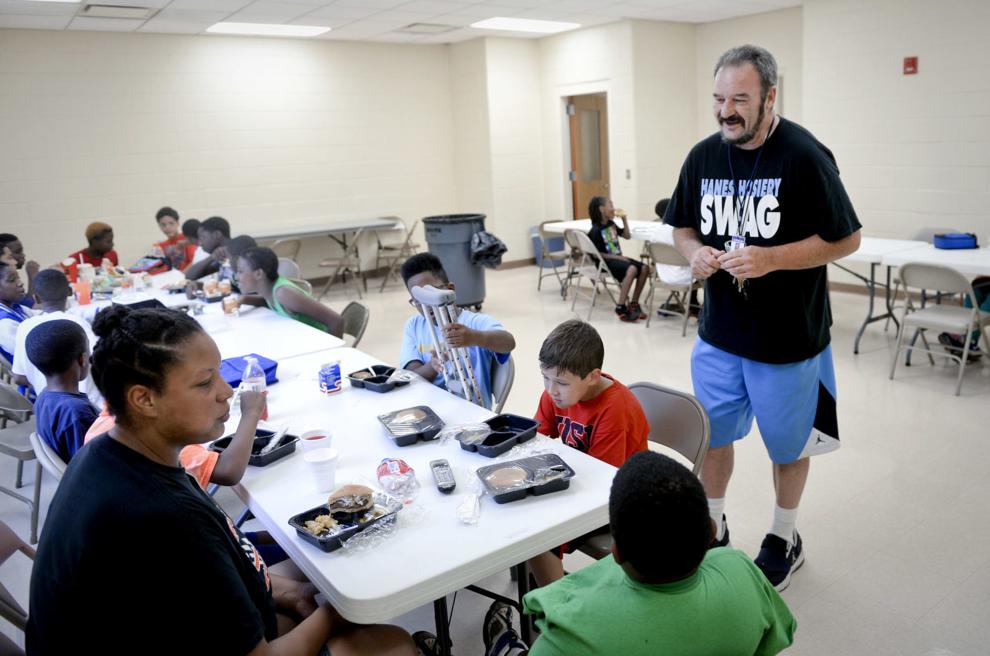 20170529w_nws_artblevins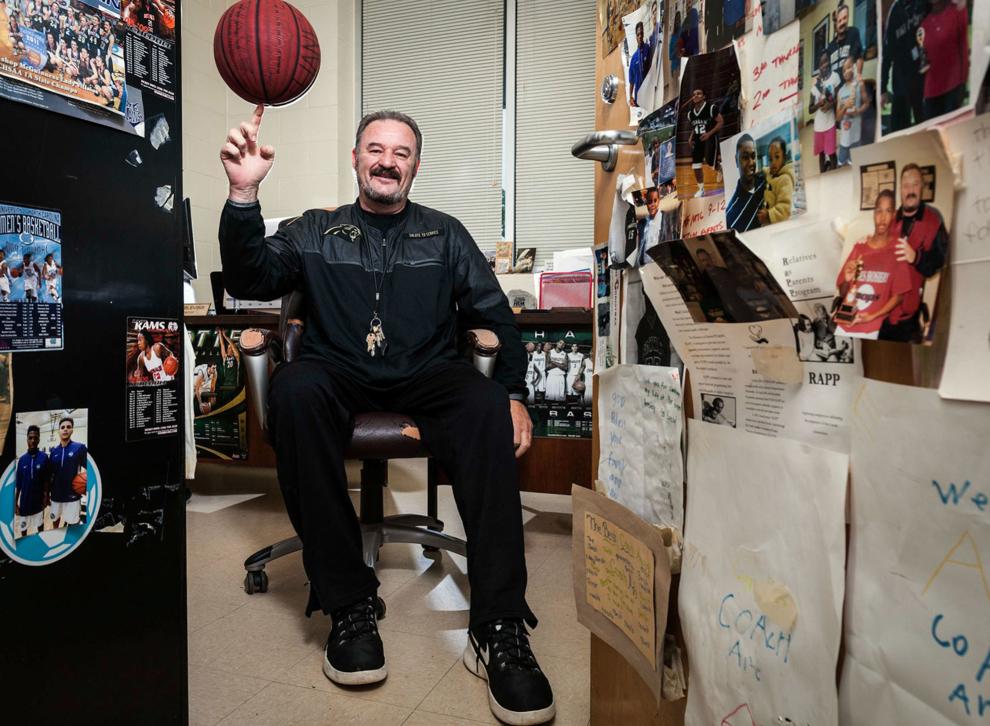 20170529w_nws_artblevins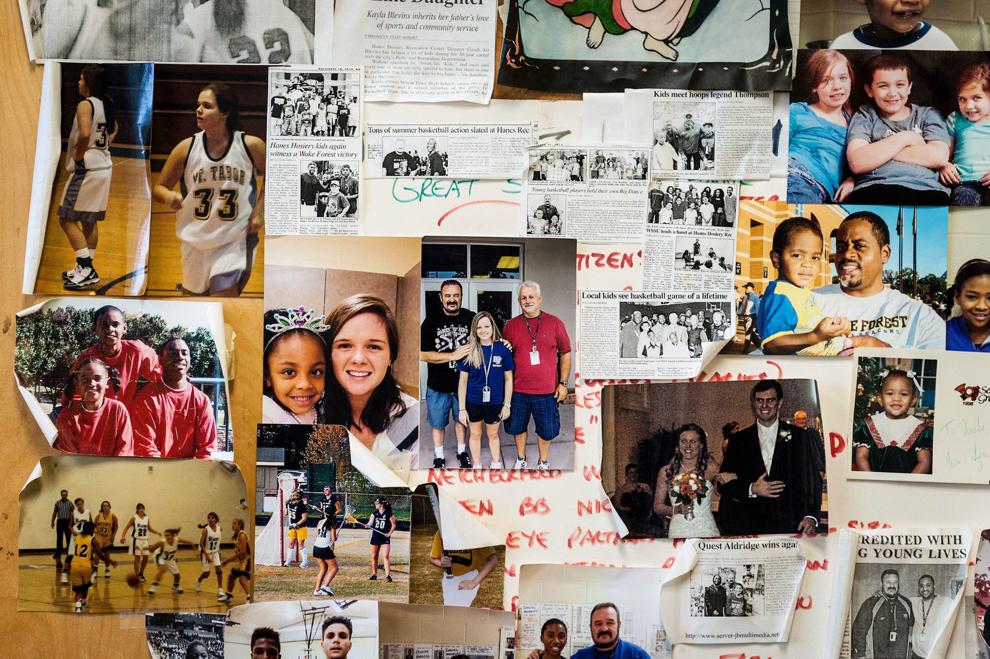 20170529w_nws_artblevins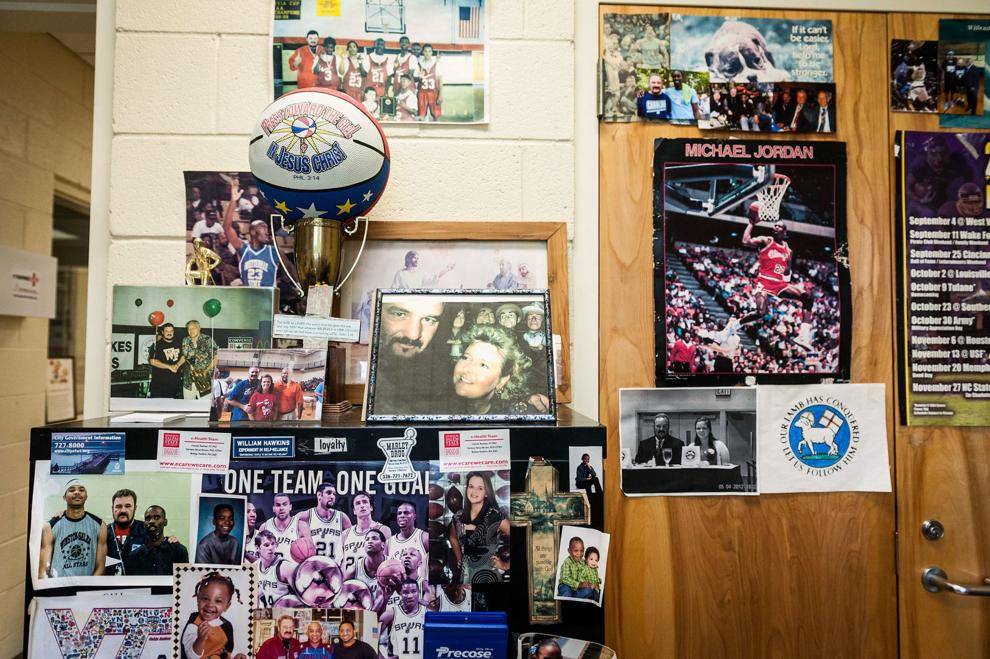 -- HIDE VERTICAL GALLERY ASSET TITLES -- (copy)