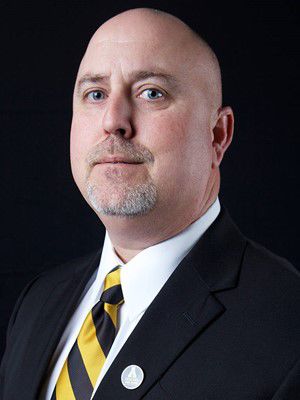 Appalachian State co-defensive coordinator Scot Sloan will be the next defensive coordinator at Georgia Southern.
Georgia Southern announced the hire on Monday. Sloan coached in different levels of football throughout the state of Georgia from 1996 to 2009. He served as Georgia Southern's defensive backs coach from 2002 to 2005.
"I feel very fortunate and blessed to be named the defensive coordinator at Georgia Southern," Sloan said in a press release from Georgia Southern. "The opportunity to be back with Coach (Chad) Lunsford and to work with him again is exciting. He and I spent nine years together at three different places, so we're very familiar with each other and there's a trust factor with him.
"I'm also excited for the opportunity to be back in Statesboro where I spent four years. It's a great university where football is important, and that's a big deal to me."
Sloan has been at Appalachian State since 2010, when he became the secondary coach. He earned the recruiting coordinator title a year later. Sloan was promoted to co-defensive coordinator in February, sharing the title with Nate Woody.
Sloan will coach for App State in the Dollar General Bowl on Dec. 23 against Toledo.
"I want to thank Scot for all he's done for App State football," Mountaineers coach Scott Satterfield said in a statement. "We wish him and his family the best in their future endeavors once we wrap up our bowl game in Mobile."
According to USA Today's assistant college football coaches salary database, which was released on Dec. 6, Woody's base salary for this year was $223,063. Sloan's was $140,000.
Georgia Southern's former defensive coordinator, Lorenzo Constantini, made $175,000 this year. Georgia Southern announced on Dec. 3 that Constantini would not be retained by new head coach Chad Lunsford, a former App State assistant.
Sloan helped to provide a steady pipeline of talent from Georgia to Boone. This season, there are 17 players on App State's roster from Georgia.
Sloan started his coaching career at Georgia Military College in 1996 as defensive coordinator, defensive backs coach and recruiting coordinator. In 2001, he was named assistant head coach as well.
In 2006, Sloan was defensive coordinator and defensive backs coach of Griffin (Ga.) High School for a season before joining Riverside (Ga.) Military Academy as defensive coordinator and assistant head coach. He was Riverside's head coach in 2009, moving on to App State the next year.
Lunsford became the interim head coach at Georgia Southern on Oct. 22. The school removed the interim tag on Nov. 27. Lunsford served as tight ends coach at App State from 2001 to 2003.
Georgia Southern finished the season 2-10.