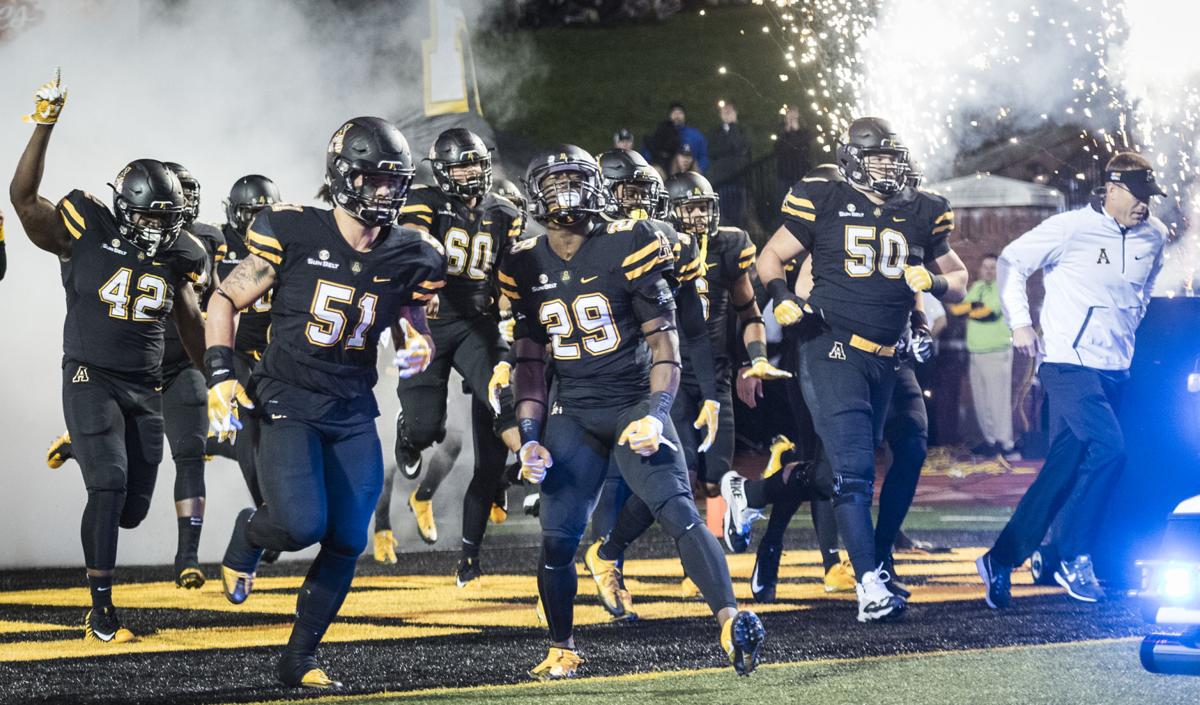 Appalachian State opens football practice on Aug. 3. Just under a month later, the team will start the 2018 season at Penn State on Sept. 1. 
Sweet mercy, college football is upon us once again.
You'll notice my depth chart is pretty similar to the one linked above. But I tried to at least take the positions a little further and thin them down. So here are my best guesses of the Mountaineers' two-deep for the season opener against the Nittany Lions. 
It'll be time for kickoff in State College, Penn., before we all know it. 
It was a four-man race heading into spring, and Thomas did everything he could to get ahead of the other three QBs (Derrick, Jacob Huesman and Stephon Brown). Derrick worked himself into second-rotation reps by the time March rolled around. As of now, I'm banking on that to hold. Thomas carries the heavy burden of replacing Lamb, but he will provide a boost to the App State bootleg. 
What a talented crew here. Sutton and Virgil are both prime breakout candidates in this offense. Sun Belt newcomer of the year would not be out of the question for Sutton, who looked strong in practices while redshirting following his transfer from Kansas State. And Virgil is an absolutely speedster. The two should provide more opportunities for Hennigan, who will continue his steady production from last season. The question mark here is Evans, who used a medical redshirt last year. If he's healthy, it'd be hard to imagine coaches not getting more reps for him. That's why, in my hypothetical world, I'm putting him in the starting spot. Look for Williams, as well as senior Brad Absher, to pitch in at slot too. 
An offensive line losing two stalwarts will welcome this pair of experienced pass-blocking tight ends. Reed grabbed five touchdowns last year, and with all the other weapons around him, he should get his scoring chances again. 
Defense
App State loses two D-line starters, but it's not as bad as it could be. Godwin got more starts and playing time after Tee Sims tore his tricep following the Georgia Southern game. Diarrassouba provides some bulk to the other DE spot. Also, I like the idea of McDaniel's size coming off the edge. A combination of Stout and Clark gives the nose tackle positions some serious speed and power. 
This group is the Mountaineers' strongest unit. A defensive backfield that loses Howard will gain back Josh Thomas, who played in App State's first three games before missing the rest of the year. He will occupy the safety spots with Franklin, who filled in for him last year. You know about Duck and Hayes already. Be prepared for Jones, who was one of the most talkative playing in practices throughout last year. He's another strong personality in a charismatic and confident bunch.
Special Teams
(One-deep choices here besides kickoff returns)
App State has a great kicking situation. Staton is a steady presence for field goals, and Rubino looked sharp during spring practices. Evans and Duck, the latter of which returned punts at the end of last year, are two electric players who can score for special teams. Those two will take some of the return load off Hennigan, allowing him more energy for offense.