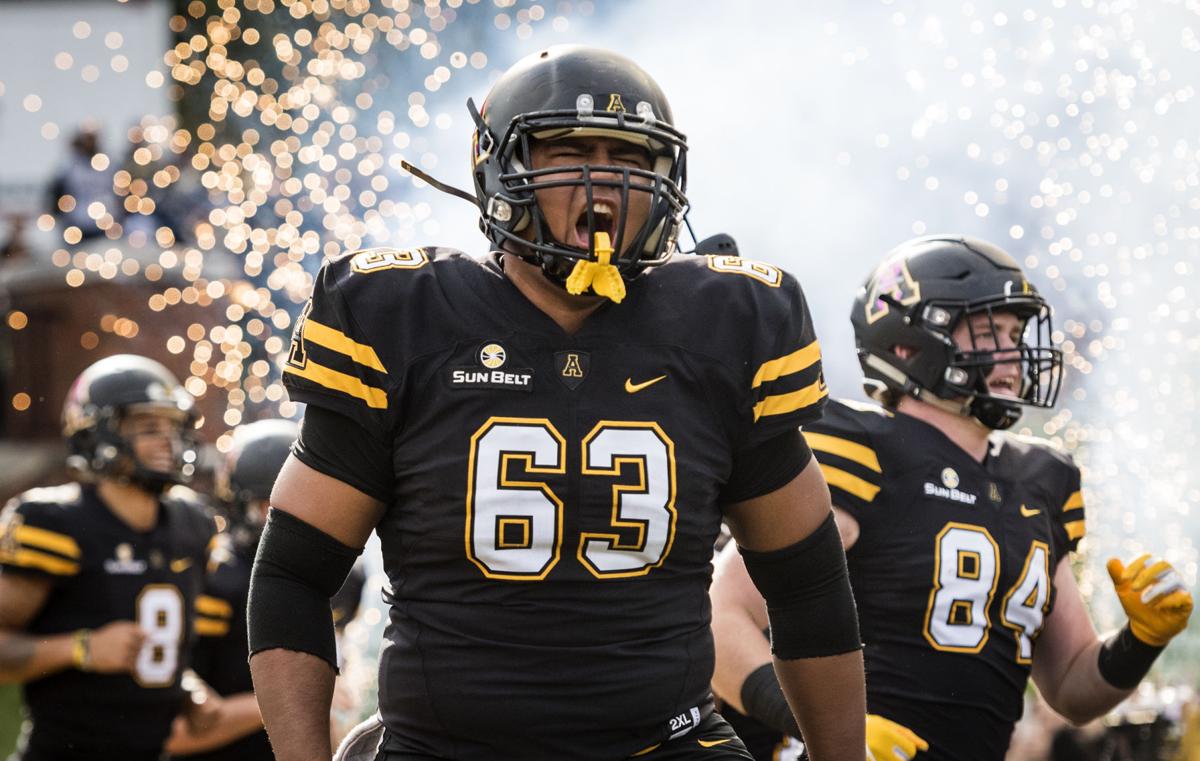 Scott Satterfield maintains that Appalachian State's focus is solely on Georgia State this week.
But even the sixth-year coach can't deny the playoff-like stretch the Mountaineers are facing as the regular season comes to a close. The Mountaineers have two home games left against Georgia State and Troy, and they need to win the first for the second to have any meaning when it comes to the Sun Belt Conference championship.
With App State's 38-7 win against Texas State last week and Troy's 35-21 victory over Georgia Southern, the Mountaineers (7-2, 5-1 Sun Belt) are second only to the Trojans (8-2, 6-0) in the Sun Belt's East Division.
Appalachian must win Saturday against Georgia State to set up a game the following weekend against Troy to determine which team advances to the Sun Belt's first conference title game.
Satterfield realizes how these next two games build on each other. But that makes it even more imperative to keep the team zoned in on Georgia State (2-8, 1-5 Sun Belt).
"A little bit more probably sense of urgency, and to know that you have to win this week or really the next week doesn't matter as far as conference race goes," Satterfield said.
"I think it makes you concentrate a little bit more throughout the week and all that, you know, but again, you can't worry about next week or the week after next."
This is not an unusual situation for the Mountaineers, who've won shares of the past two conference titles after surviving some late-season drama.
In 2016, playing a season-ending matchup against New Mexico State, App State learned that Louisiana had beaten Arkansas State. This gave the Mountaineers a chance to share the Sun Belt title. They easily defeated the Aggies, and Arkansas State beat Troy the following week to take the other half.
And last season, App State's deflating 52-45 loss at UL Monroe was followed up a week later by South Alabama's upset of Arkansas State, and the Mountaineers and the Trojans wound up splitting the title.
In both of those seasons, unexpected losses meant Appalachian no longer "controlled their destiny," as Satterfield likes to say. When the team lost Oct. 25 to Georgia Southern, App State once again ceded control.
Now, with two games left, and potentially a third if the title game comes to Boone, Satterfield is no doubt happy the team only has to count on itself from here on out. And for the Mountaineers to get where they want to go, Satterfield knows where their attention needs to be.