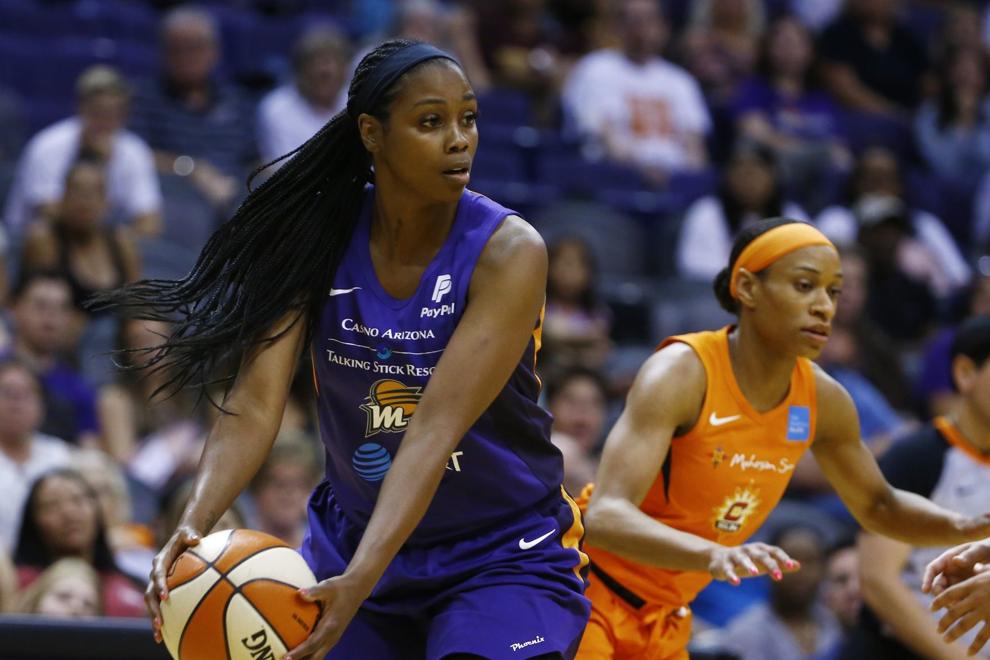 Except for one detail, Camille Little knows the photograph well.
"I have that framed in my office," she said. "Was I wearing green?"
Little was in red actually; it was the fellow next to her that was dressed in green. His name is Chris Paul.
Stored in the Journal's archives, the photo was taken in 2003 to honor the girls and boys Northwest Player of the Year, awards that the Journal hand out each year based on votes from area coaches. 
In the photo, Little and Paul exude a fresh-faced sunniness that belied a ruthlessness on the court that would serve them well throughout their respective careers. Paul, as we all know, went on to star at Wake Forest and for multiple NBA teams.
Little also flourished but away from the media spotlight that stays mostly fixed on men's basketball. She became a standout player at North Carolina, starring on teams that reached the Final Four of the NCAA Tournament in 2006 and 2007, and she just wrapped up a solid 13-year career in the WNBA.
Little played with some of the best in the league including current and future Basketball Hall of Famers Katie Smith, Sue Bird, Tina Thompson and Diana Taurasi and was a key member of the 2010 Seattle Storm team that won the WNBA championship. 
Little's basketball smarts set her apart, leading to her long stint in the WNBA, according to Mechelle Voepel, a veteran women's basketball writer for ESPN.
Before her retirement, Little was the last player left from the 2007 draft class. 
"Anybody who played with her, coached her, followed her career, would say that she was one of the smartest players they'd ever seen and worked with," Voepel said. "She always knew what was going on, all over the court."
Little started playing basketball as a kid, hanging out at the 14th Street Recreation Center where her father, Robert, worked as an employee of the Winston-Salem Recreation and Parks Department. A former member of the Harlem Globetrotters, he spotted his daughter's talent early and signed her up to play in a a co-ed league at the Carl Russell Recreation Center. 
"She could handle any guy her age at the time," Robert Little said. "She was a rebounder and defensive player in the beginning. She scored a little bit, but that wasn't important then."
Little played AAU ball in Winston-Salem and later, Cary, for a powerhouse team that included her future teammate at Carver, Porsche Jones.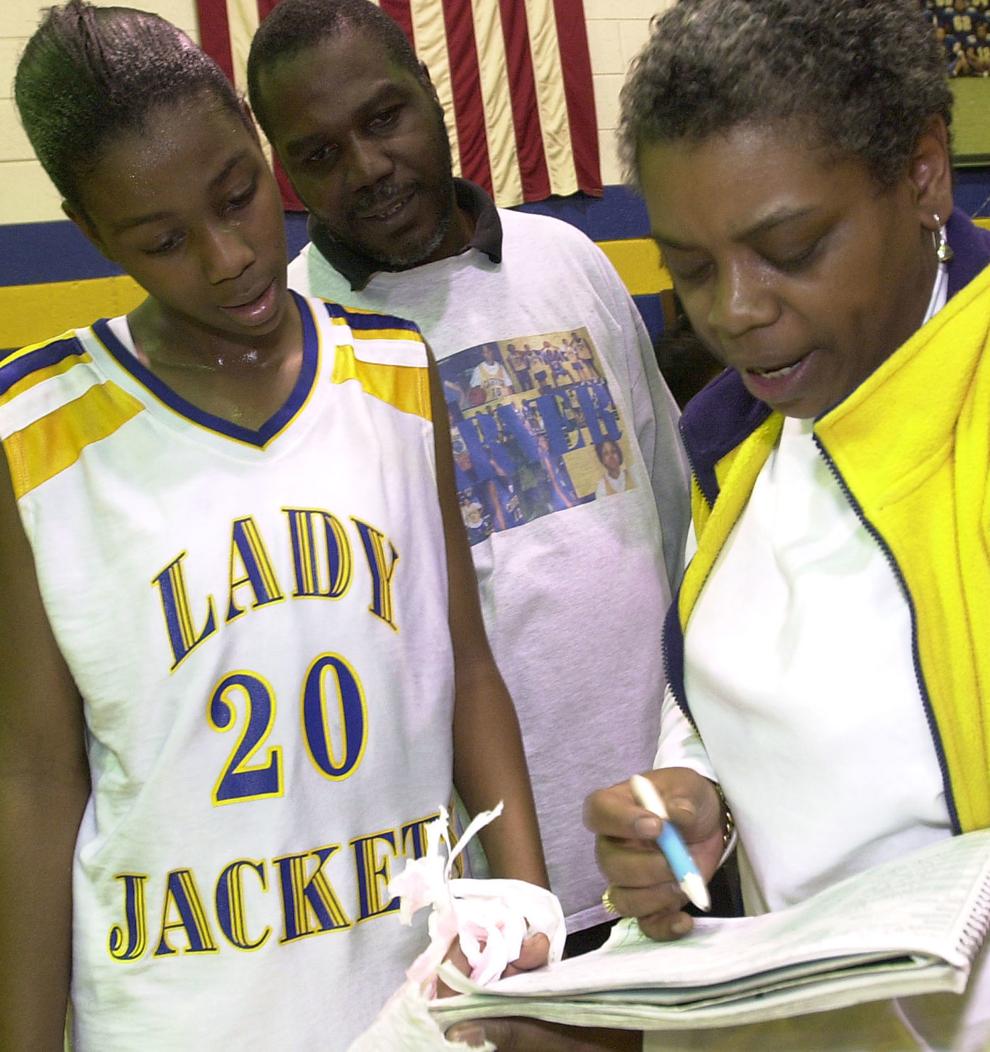 Under the direction of Coach Gerald Carter, Little and Jones took Carver to new heights, reaching the NCHSAA Class 3-A Championship game in 2000 and winning the title game in 2001 to cap a 30-0 season. 
Beside being the Northwest Player of the Year in 2003, Little was the N.C. Gatorade Player of the Year and was named to the McDonald's All-America team.
At North Carolina, Little was the 2004 ACC Rookie of the Year and was a four-time All-ACC pick. She started on two Final Four teams, but the loss against Tennessee in 2007 to advance to the NCAA Tournament championship game still gnaws at her. 
The Lady Vols rallied from a 12-point deficit to beat the Tar Heels as Little watched from the bench after fouling out.
"We had beat them in the regular season, no problem," Little said. "It was a game we knew we could win. I had to sit there and watch us lose. It was tough."
Little remains close to Sylvia Hatchell, the longtime coach at North Carolina who stepped down in April after an investigation showed that she had made racially insensitive comments. 
"I loved her to death, and I always will," Little said.
A second-round draft choice, Little bounced around the WNBA before finding her groove with the Seattle Storm. During that 2010 playoff run, Little averaged 14 points and 9 rebounds in three playoff games and was the team's defensive stopper.
Little's parents, Robert and Elaine, provided some of the fuel for that team, treating them to home-cooking when they visited their daughter.
"We'd fix them Southern food, my wife's baked chicken, and they loved my creamed-style corn dish. Swin Cash wanted that recipe," Robert Little recalled with a laugh.
Like many WNBA players, Little headed overseas to play after finishing a WNBA season.
She rattled off a few of the far-flung locales she called home: "Israel; Cypress; Venice; France; Shanghai, China and some other city I can't pronounce."
Being away from family and the comforts of home was tough, she said.
"But you're getting paid money to bounce an orange ball. You can't be mad about that," Little said. "I had great experiences and made lifelong friends. If you were to drop me off in Israel right now, I could get a rental car and get around that country."
Little ended her career with the Phoenix Mercury, which was knocked out of the playoffs earlier this month. Had she pushed herself, she might have played a few more years, but she noticed she was sometimes a step slow, a sign it was time to end her career. 
Now 34, Little will make Burlington her full-time home. She regularly visits her parents in Clemmons and her grandmother in Winston-Salem. Little plans to devote more time to her professional speaking and motivation business, Little Conversations. She goes to schools, camps and events and talks to young female athletes about the challenges of going to college and becoming a professional. Topics include peer pressure, social media training and confidence.
"I'll tell them some of my reality, how realistic is it for you to get a scholarship, the grind, how you can play overseas," she said. "It's a beautiful thing but you have to know what you're doing."
And for any WNBA teams interested in a coach? Little is interested.
"I'll never be without basketball," she said.
336-727-7420
@lisaodonnellWSJ