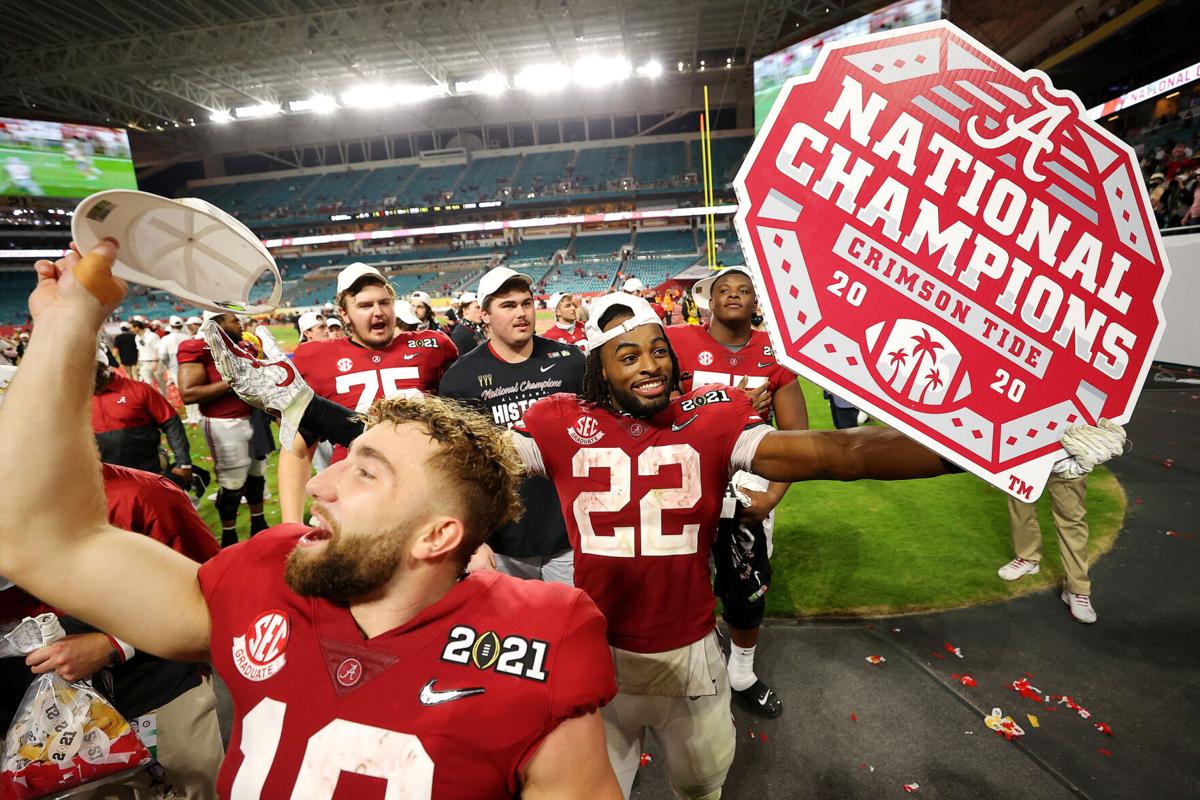 John Swofford has vacated the ACC commissioner's office and left his successor a private note. He conducted his final meeting, virtually of course, with the conference's athletics directors Thursday morning.
"The meeting itself was mostly business as usual," Swofford said, "which is what I would prefer."
But as the session closed, Miami AD Blake James led the group's appreciation for Swofford's nearly 24 years as commissioner and a 48-year administrative career spent solely in the ACC.
That's a fraction of the outpouring that started in June, when Swofford announced his retirement. Scores of current and former colleagues have reached out, and the ACC Network's "Packer and Durham" show dedicated the entirety of its three hours Friday to Swofford's legacy.
"People have been extremely kind and generous," Swofford said.
Monday morning, Swofford becomes an ACC adviser, and former Northwestern athletics director Jim Phillips takes over as commissioner. Yet for all the reflections that accompany retirement, Swofford also ponders the future of the ACC and college athletics.
During an 80-minute conversation Thursday, he addressed some current topics:
The transition
Phillips and Swofford knew one another before Phillips' mid-December hiring, but since, their interactions have been frequent and, Swofford said, very productive.
Swofford shipped Phillips a care package of ACC gear and left more in the office.
"We've talked some about issues of a larger nature," Swofford said, "and we'll be talking more and more about those as he deems necessary."
College Football Playoff
The four-team format has been in place for seven years, and with Clemson, Alabama and Ohio State annual staples, and with Group of Five programs never in serious contention, many are clamoring for expansion.
"I do think it will continue to evolve," Swofford said. "I don't think that's necessarily imminent. The right people will figure it out as it goes along, but I don't think the evolution has reached an end point. … Four has been the right number to begin with. I don't think there could have been [agreement on] a greater number at the beginning, and I think it's worked well. I also think considering an expanded field down the road is very worthy of a thorough discussion."
Name, image and likeness
With Congress and the Supreme Court debating the merits of college athlete compensation, the NCAA paused its NIL legislative initiatives, even as varied state laws on the matter are poised to take effect.
"With the NIL situation, I don't know how that could work in a positive vein if the parameters of it are not national," Swofford said. "Having one set of regulations in one state and another in another: That could get extraordinarily messy. … I hope that we can find a way, through Congress or elsewhere, to have a national set of regulations in regards to NIL."
Power Five breakaway
As change looms, many wonder whether the Power Five conferences — ACC, SEC, Big Ten, Big 12 and Pacific 12 — should divorce their football programs from the NCAA and govern the sport themselves.
"We're reaching a pivotal point, I think that's pretty obvious, in college athletics," Swofford said. "… It's a good time to step back and take a look at the whole structure. Is there a better way? I don't know that separating one sport from a larger national organization is necessarily the way to do that. But it's like a lot of other things. It's worth a discussion. … You have to modernize as you go. I just don't think you can lose the fundamental aspects of connecting what we have in this country, which no other country has, and that is higher education with intercollegiate athletic opportunities. … I don't think we can ever lose that fundamental basis of what college athletics is all about."
Antitrust exemption
The COVID-19 pandemic has further exposed the precarious finances and reckless spending rampant in major college athletics, leading some to advocate for national spending limits. But such caps could withstand legal challenges only if Congress granted the enterprise some degree of antitrust exemption.
"Some of the spending will be curbed in the natural aftermath of the pandemic, in my opinion," Swofford said. "That doesn't mean it will be solved for the long-term, but there will definitely be changes coming out of the pandemic. I really have mixed emotions on congressional involvement in antitrust. I think on a limited basis it could be helpful, but at this point in time, I know a lot of institutions, people in higher education, question whether congressional intervention is the right way to go. I'm not smart enough to have an answer to all that. It will be fascinating to watch from the sidelines as that evolves."
ACC finances
Fueled by television rights fees, Big Ten and SEC revenues tower over other conferences, and with both scheduled for new deals in the coming years, that gap will grow. Meanwhile, in agreeing to the ACC Network partnership with ESPN, the ACC signed a contract that extends until 2035-36.
But Swofford said the agreement allows for occasional enhancements.
"The network is still evolving," he said. "Contractually, there are look-ins periodically. What we have is extremely solid. … The foundation is there. The league is well-positioned in terms of its makeup and geographic size. Hopefully, we will continue to compete nationally in football, where the television dollars are so dominant, as well as in basketball."