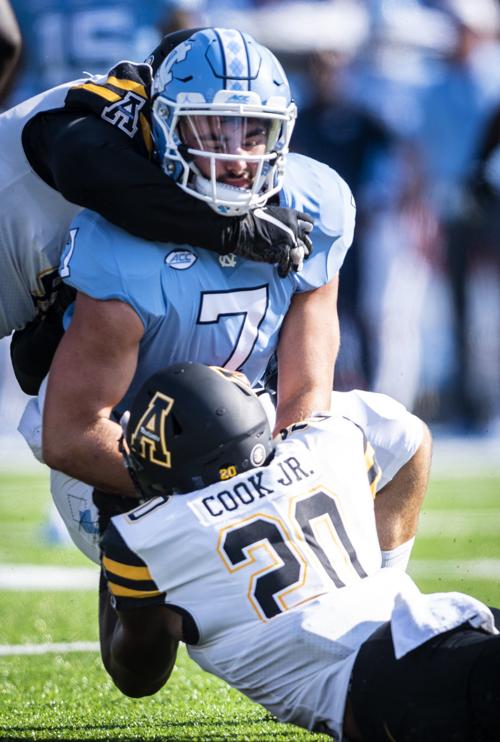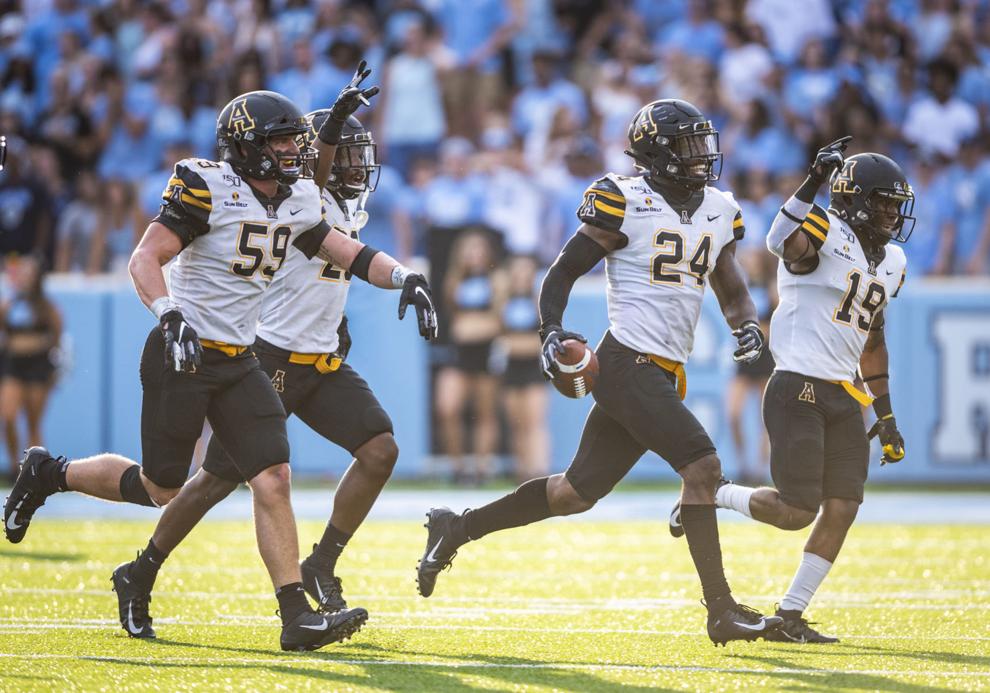 The rumble came from outside the press box at Kenan Stadium.
Whooping and clapping as they went out the visiting coaches' box on Saturday, Appalachian State assistants and other staffers made their way to the elevator following the 34-31 victory against North Carolina.
Ted Roof, App State's defensive coordinator, let his voice boom with excitement.
"We're out," Roof said. "We're out."
Coach Eliah Drinkwitz used some of his closing remarks to endorse his D.C.
"Yeah how about that Ted Roof defense? We going to talk about that?" Drinkwitz said when a defensive question was asked. "Three turnovers. Whipped 'em. Yeah, let's talk about that."
If one thing stood out in the back-and-forth madness of Saturday win — App State's first against a Power-Five school since 2007 — it was the performance of the defense. Especially considering that UNC started the game by popping the Mountaineers in the mouth.
Appalachian yielded pivotal moments that led to points, and ultimately, paid big dividends in the victory. Even more so, it reset the record after a difficult display two weeks ago.
Facing Charlotte on Sept. 7, a much-improved team pestered the Appalachian defense. The Mountaineers surrendered 41 points, took a beating from a bruising back in Benny LeMay and had to deal with an offense that kept moving the ball.
Defensive players were frustrated even though they were 2-0. And they poured that into their off week.
"Charlotte wasn't us," said Jordan Fehr, a senior inside linebacker. "We talked about that two weeks ago and thankfully, that bye week, we worked real hard and got back to the fundamentals, the basics, what makes App State defense App State defense.
"Big thing is, that we say, is bend don't break. That's a big thing. You've got to have that mindset."
That was put on display in the first quarter as the Mountaineers had to recover quickly. UNC returned the opening kickoff 75 yards. The Tar Heels scored the next play, a 21-yard pass up the middle with no one around.
The next four series for North Carolina looked like this — three-and-out, forced fumble recovered for a touchdown, another three-and-out and an interception. That stretch allowed Appalachian to pounce and take a lead it would never surrender thanks to some stellar performances.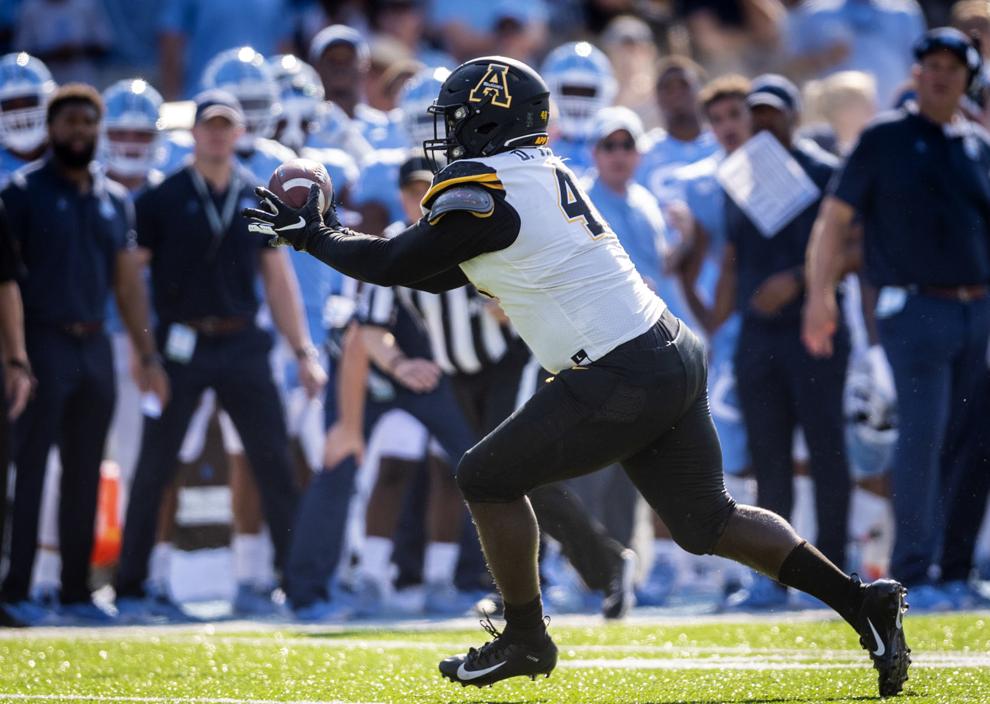 First off, Demetrius Taylor found multiple ways to disrupt Sam Howell and the UNC offense. He was the player who sacked Howell, a freshman quarterback, forced a fumble and scooped up the ball for a 20-yard return touchdown. In the second quarter, he picked off a Howell pass and set up App State for a score four plays later.  App State's lead ballooned to 17 points during the first half, facilitated by the ferociousness of the junior defensive lineman.
Taylor finished with four tackles, 2.5 sacks, two forced fumbles, one interception and one pass breakup.
Later on, it was Akeem Davis-Gaither who gave App State some heroics. He grabbed an interception at the end of the third quarter, and converted on special teams as well as the player credited with the block of UNC's 56-yard field goal attempt.
Drinkwitz shared after the game that it was Davis-Gaither's birthday. He had eight total tackles, second to only Fehr's 15 on the day.
Roof had a high view of all of it. After spending the first two games on the sideline, he switched places with safeties coach Greg Gasparato and worked out of the booth. Drinkwitz said Roof felt if he watched from up top, he'd recognize the different variables UNC tries to mix in.
The excitement was fair, and now the defense carries positive traction into Sun Belt Conference play, which starts with Coastal Carolina on Saturday. 
"The defense did an unbelievable job bouncing back from all the negative bull crap that was put out there," Drinkwitz said. "Those guys worked their butt off — and crud, (Roof is) probably the real MVP of the game.
"Three turnovers? We had no chance if we don't get those turnovers."
Photos: Appalachian State 34, Carolina 31
AppStateFB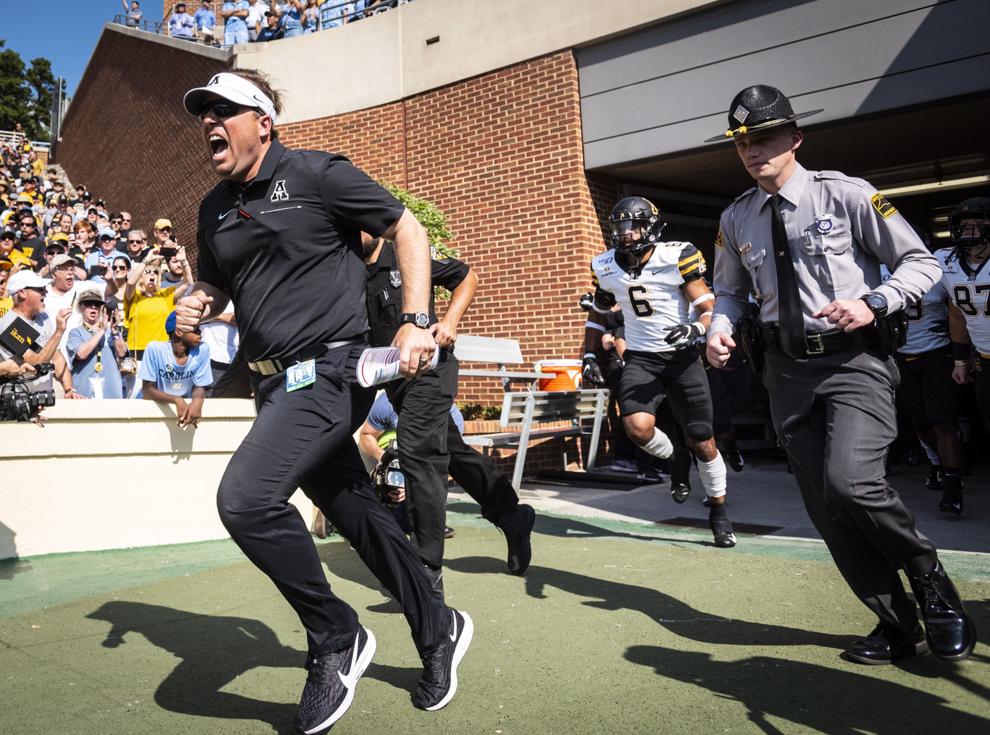 AppStateFB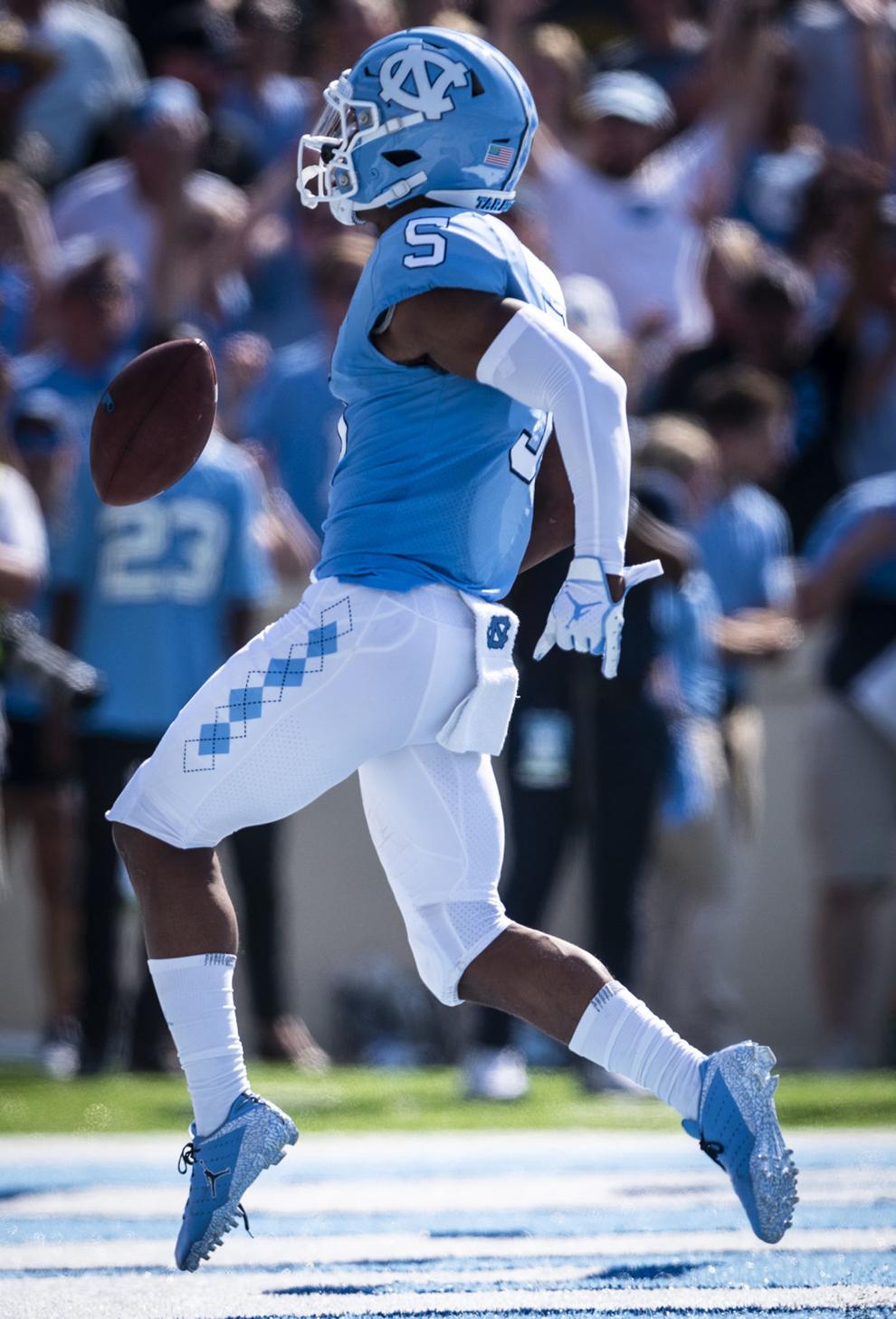 AppStateFB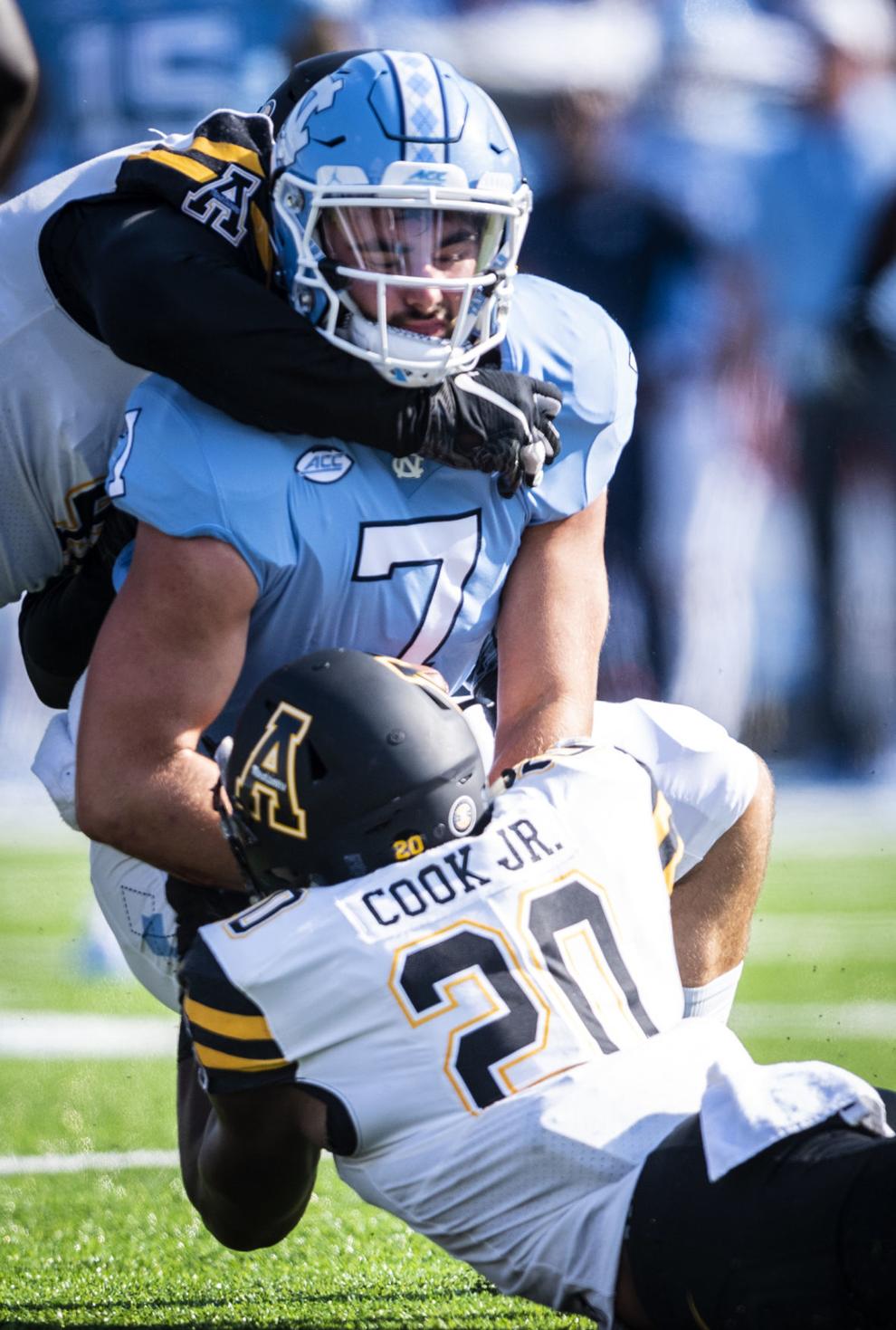 AppStateFB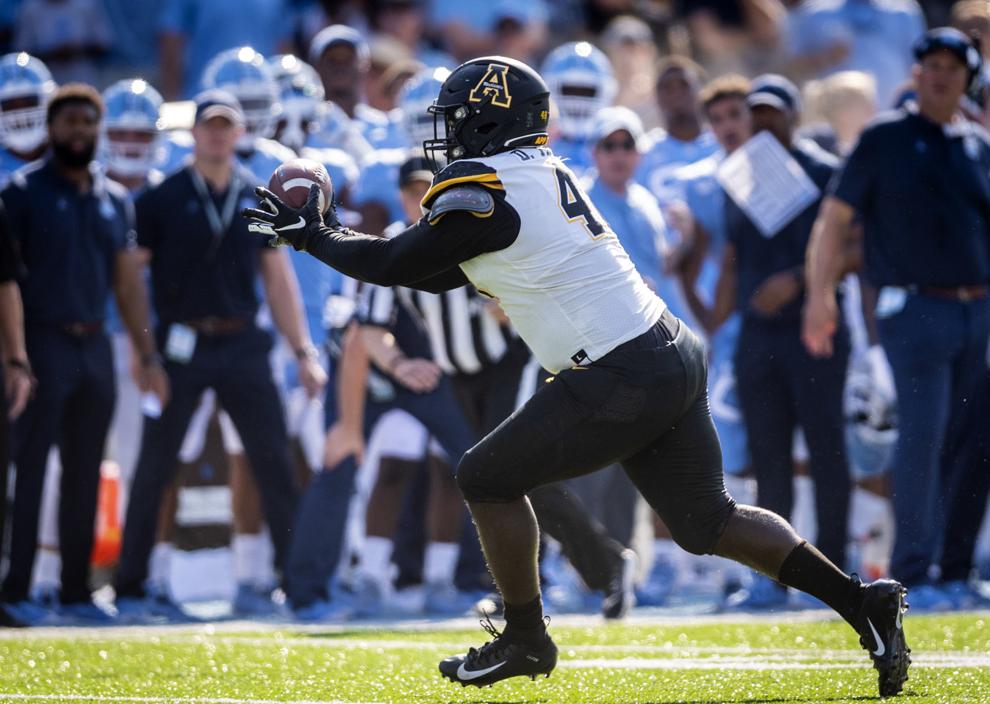 AppStateFB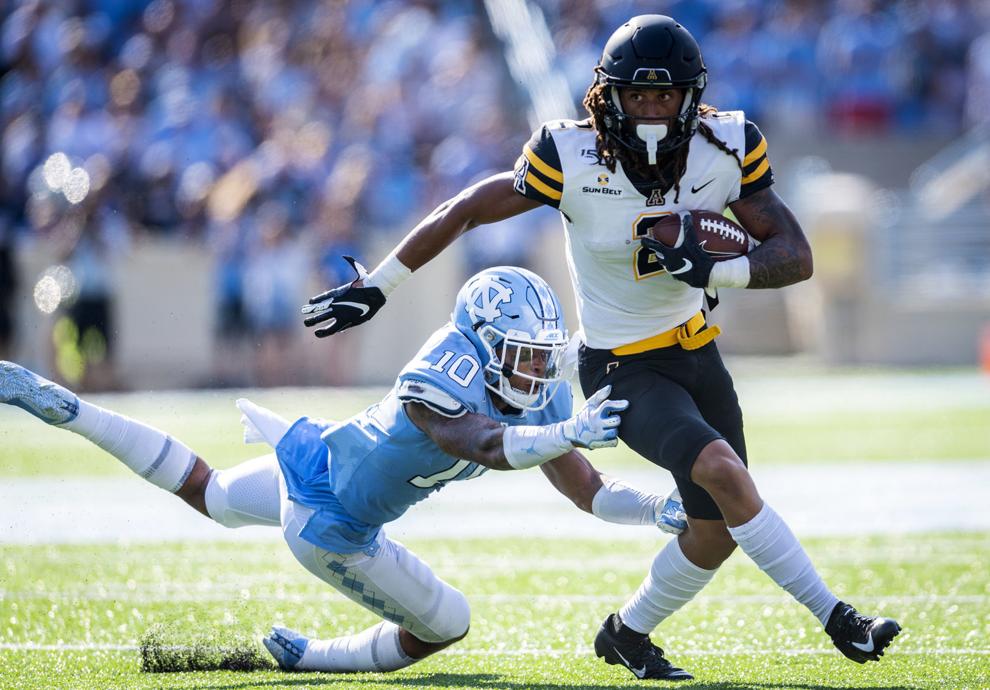 AppStateFB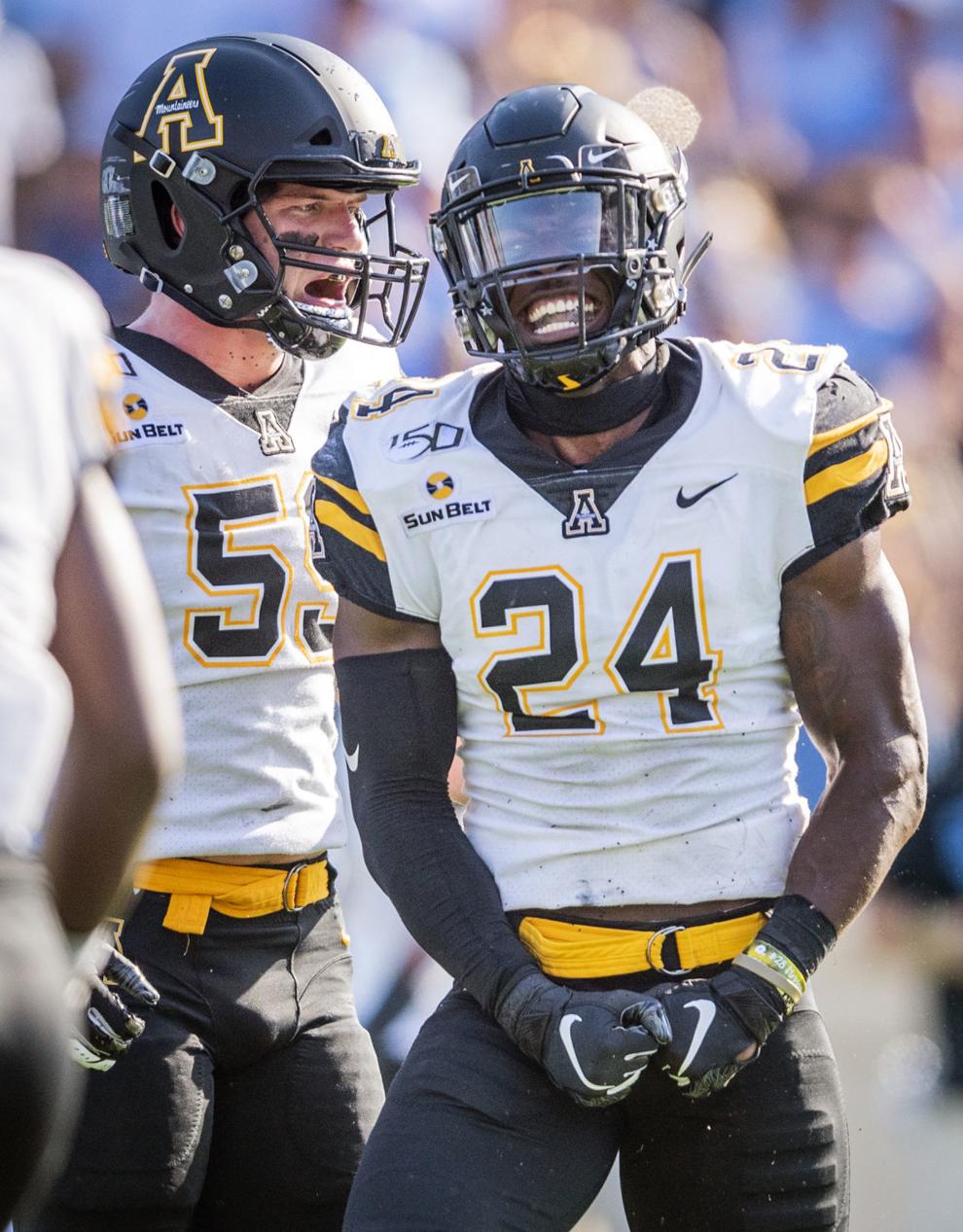 AppStateFB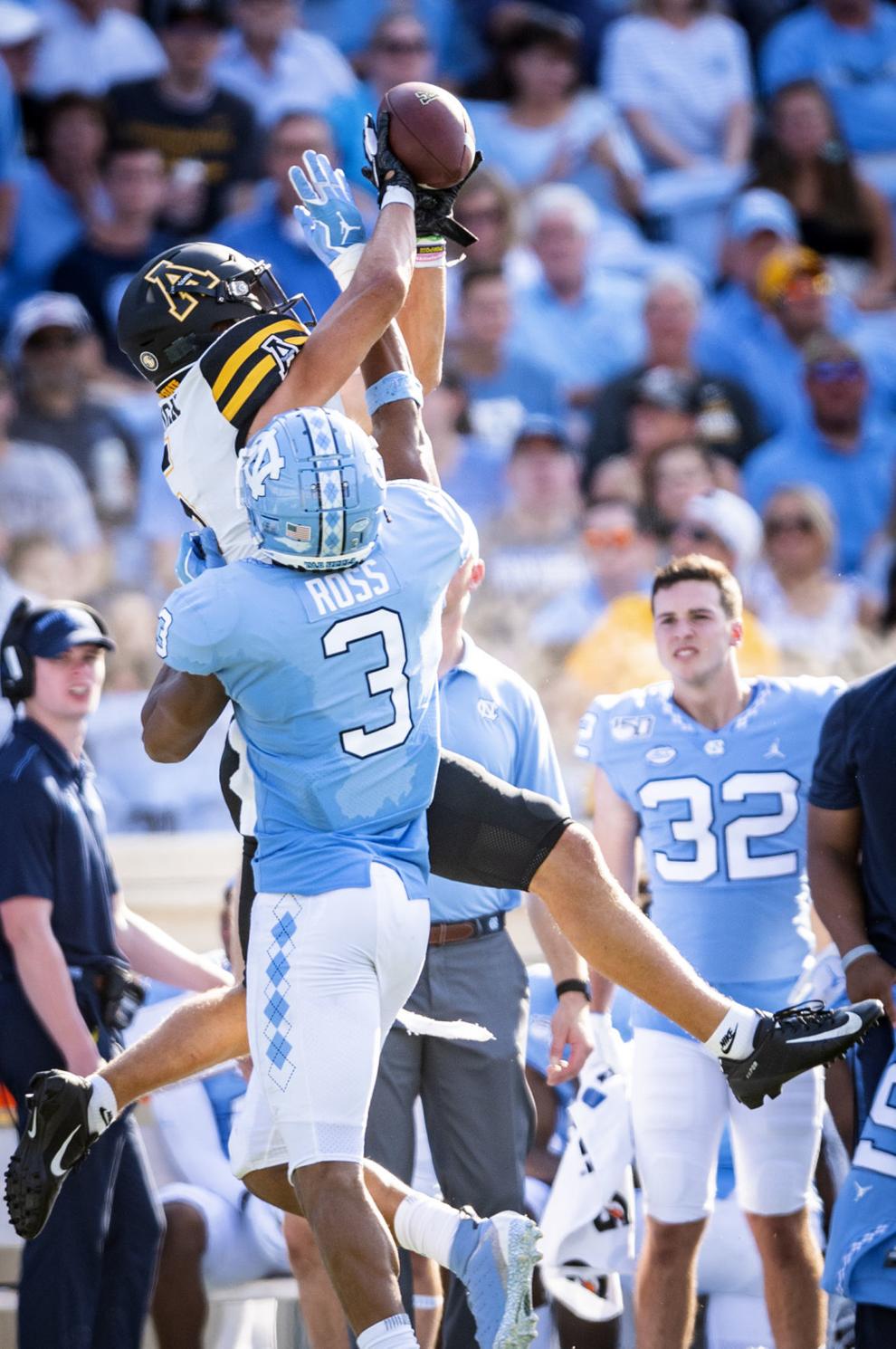 AppStateFB
AppStateFB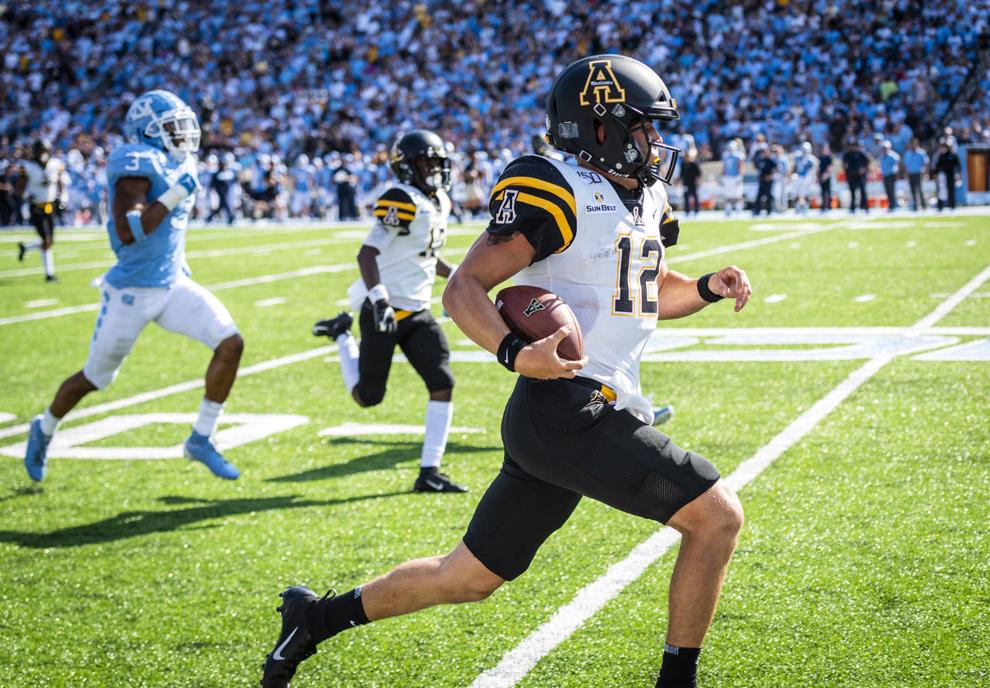 AppStateFB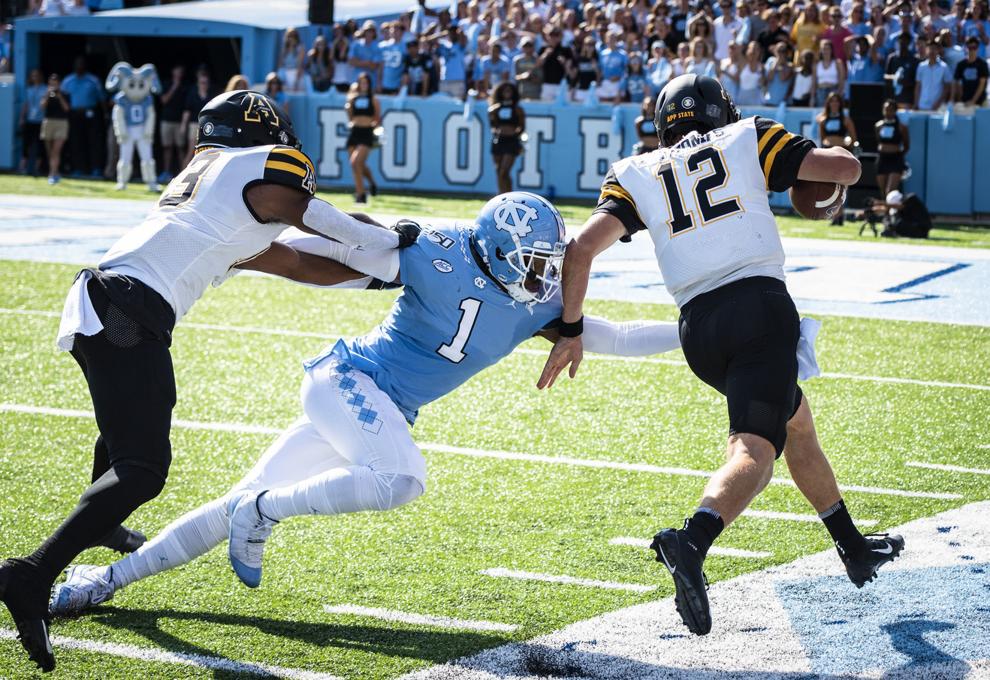 AppStateFB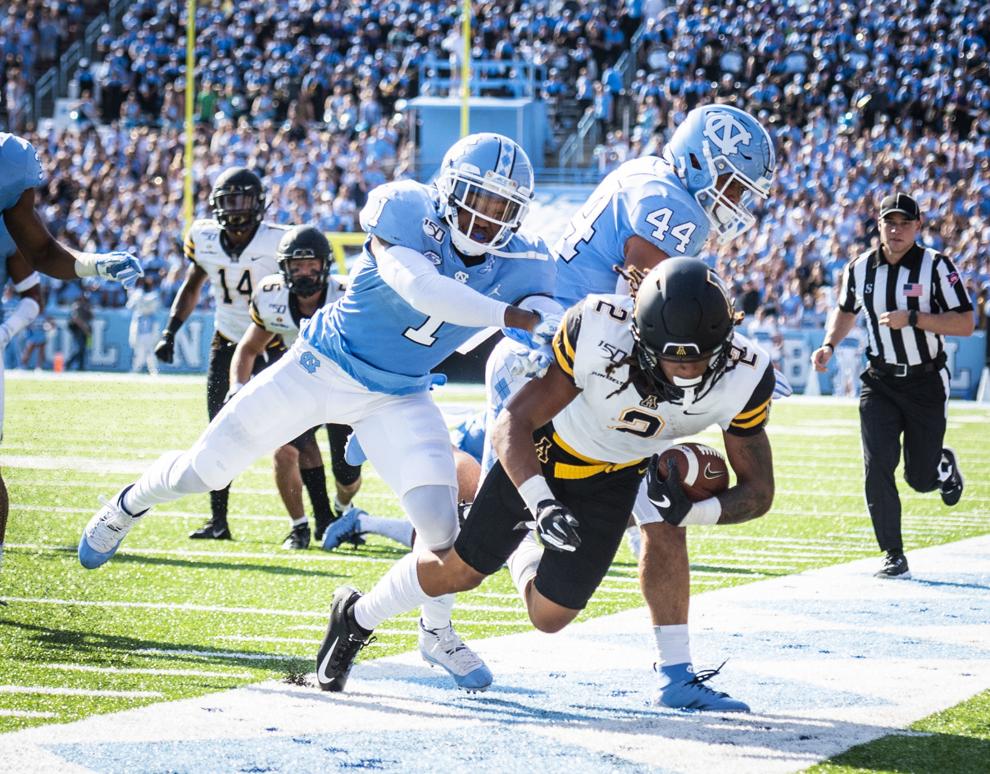 AppStateFB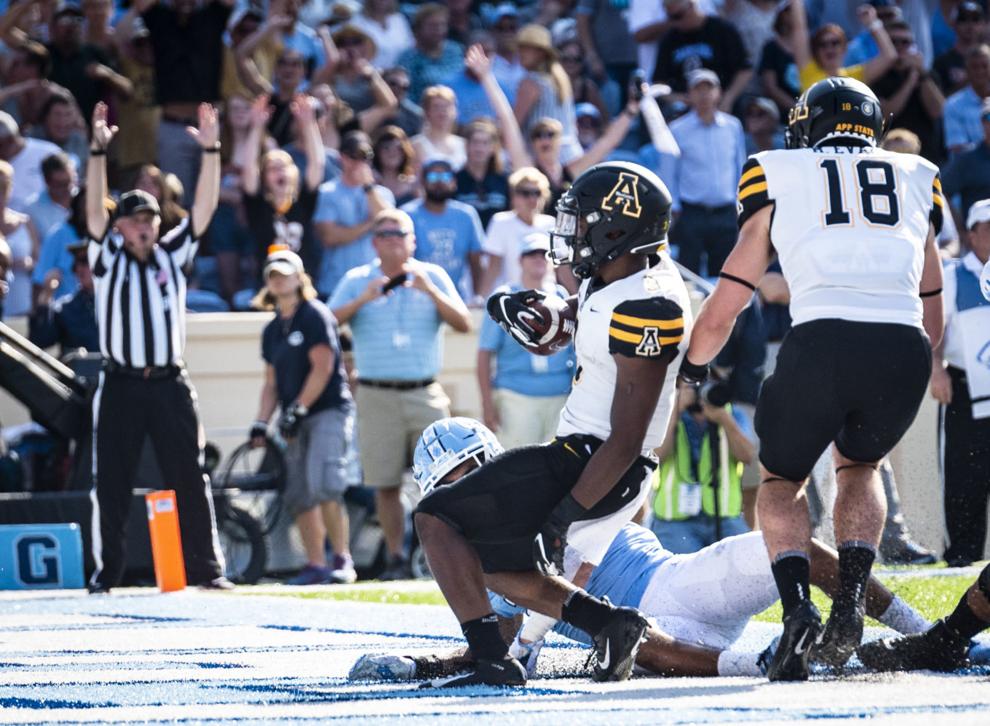 AppStateFB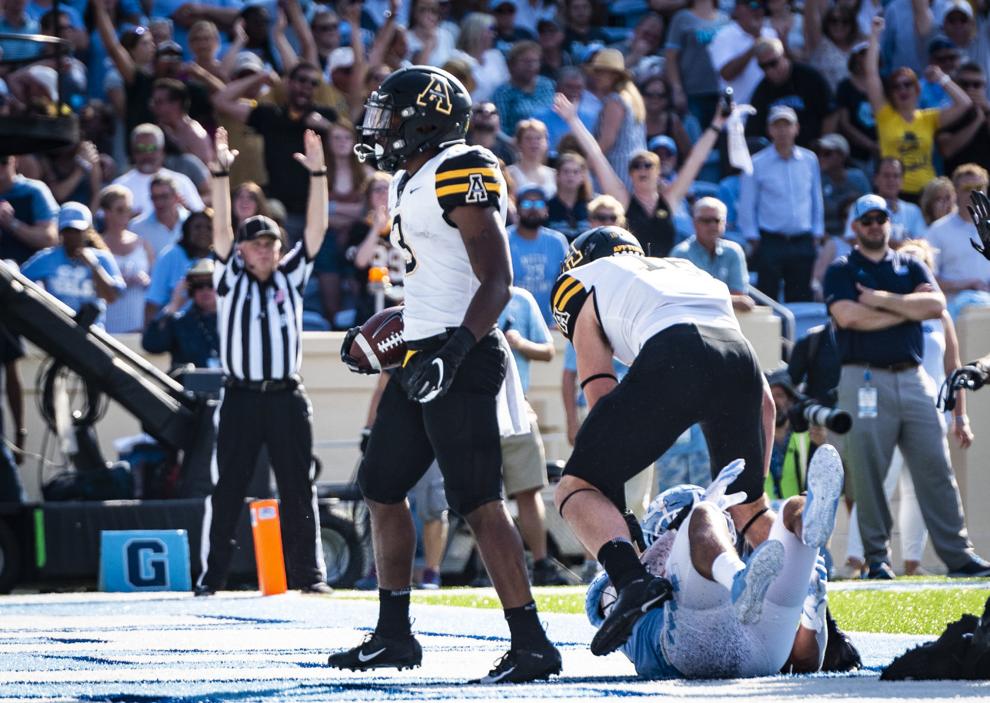 AppStateFB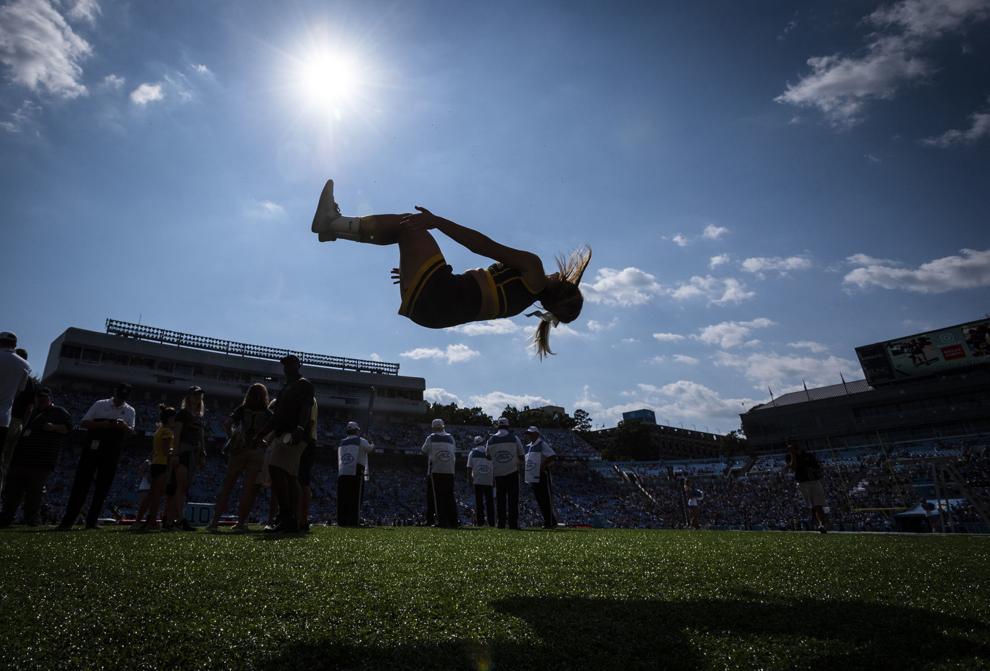 AppStateFB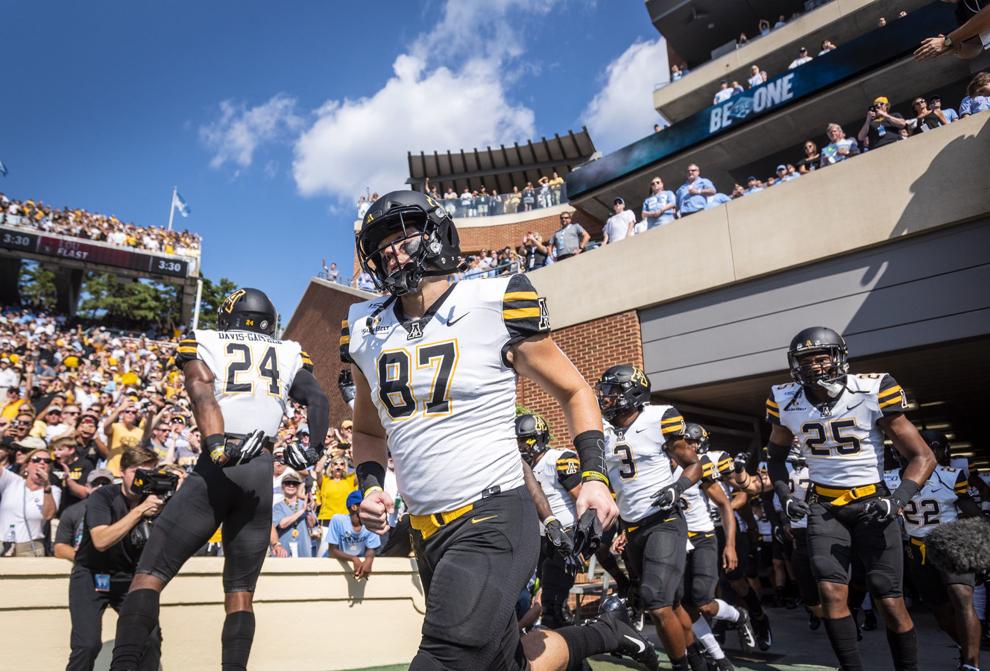 AppStateFB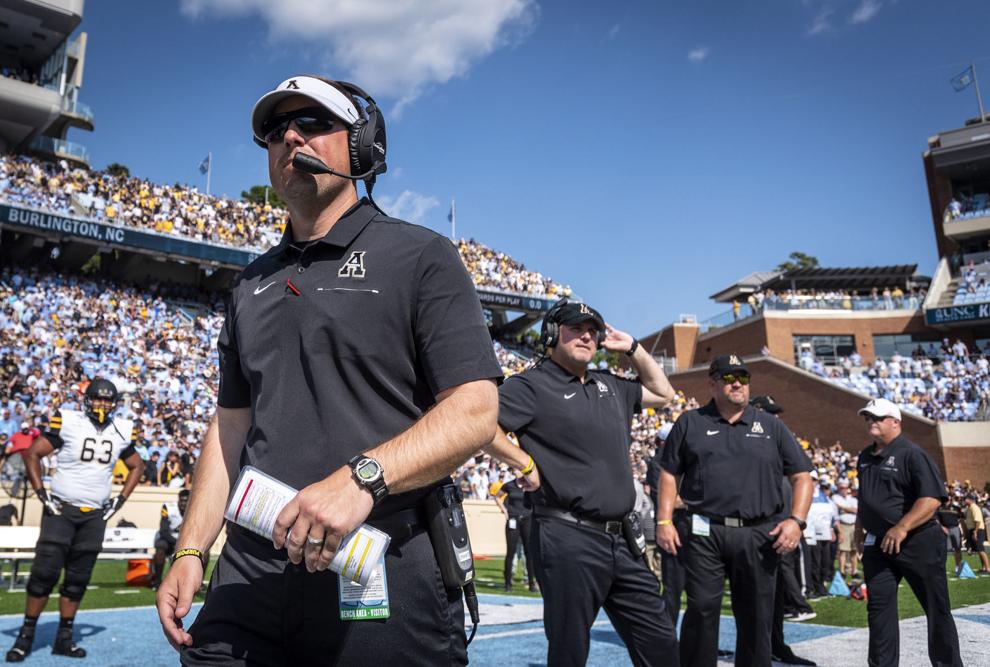 AppStateFB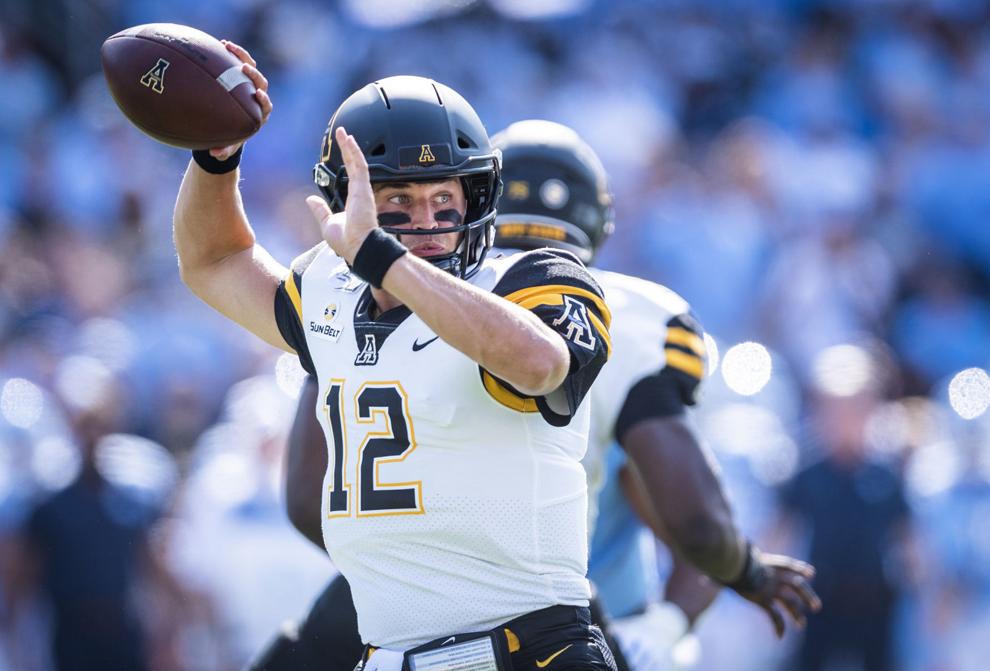 AppStateFB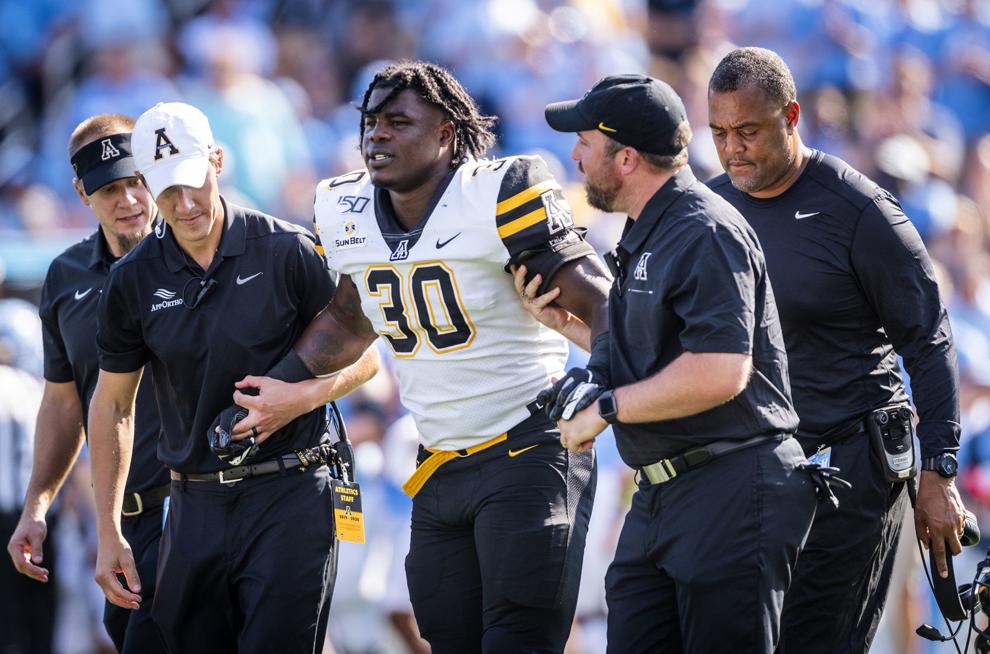 AppStateFB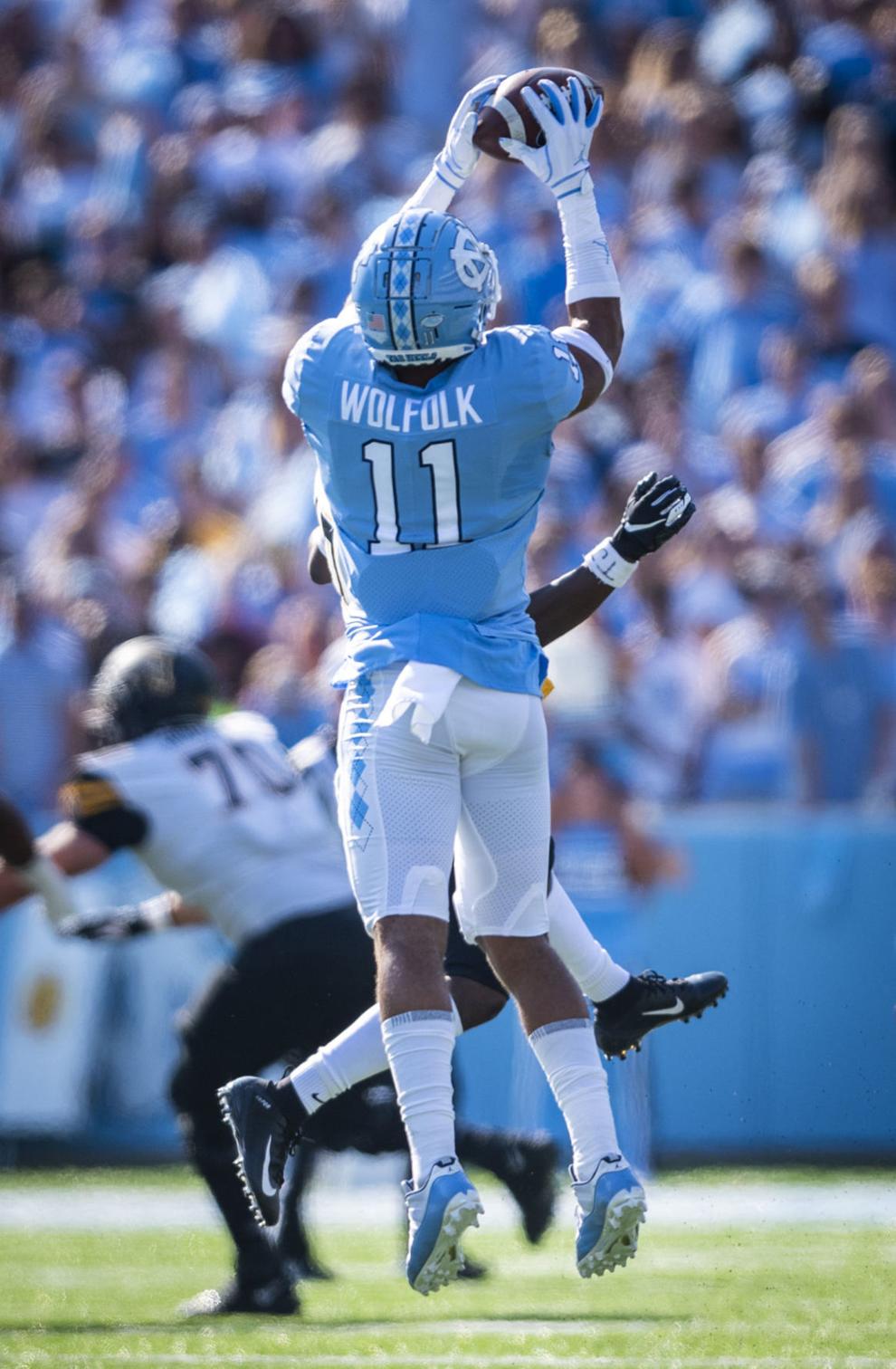 AppStateFB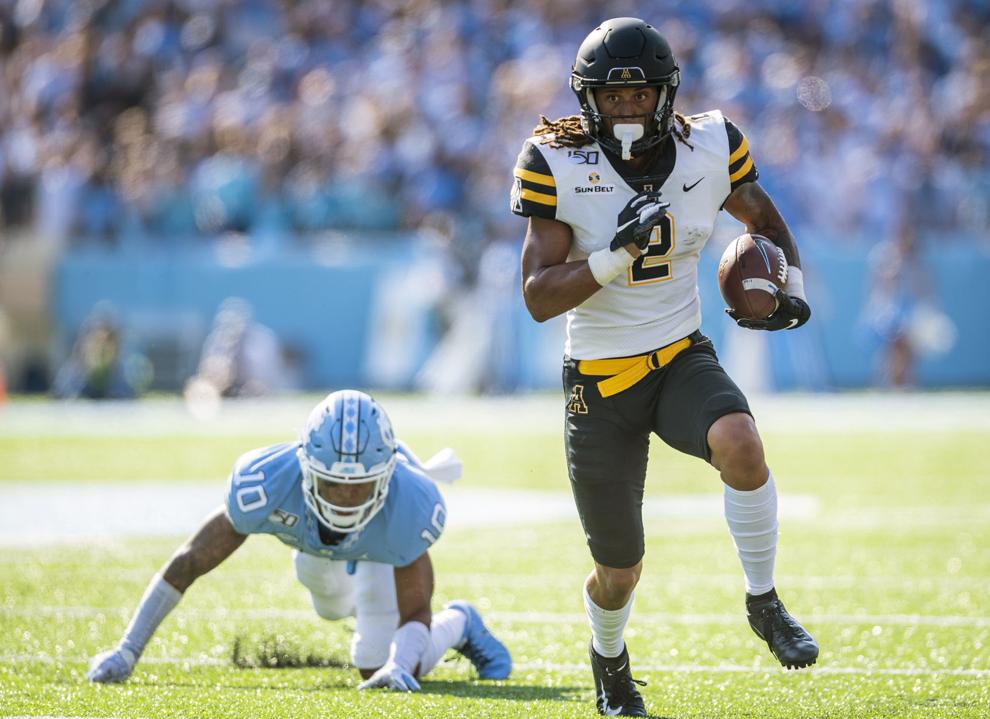 AppStateFB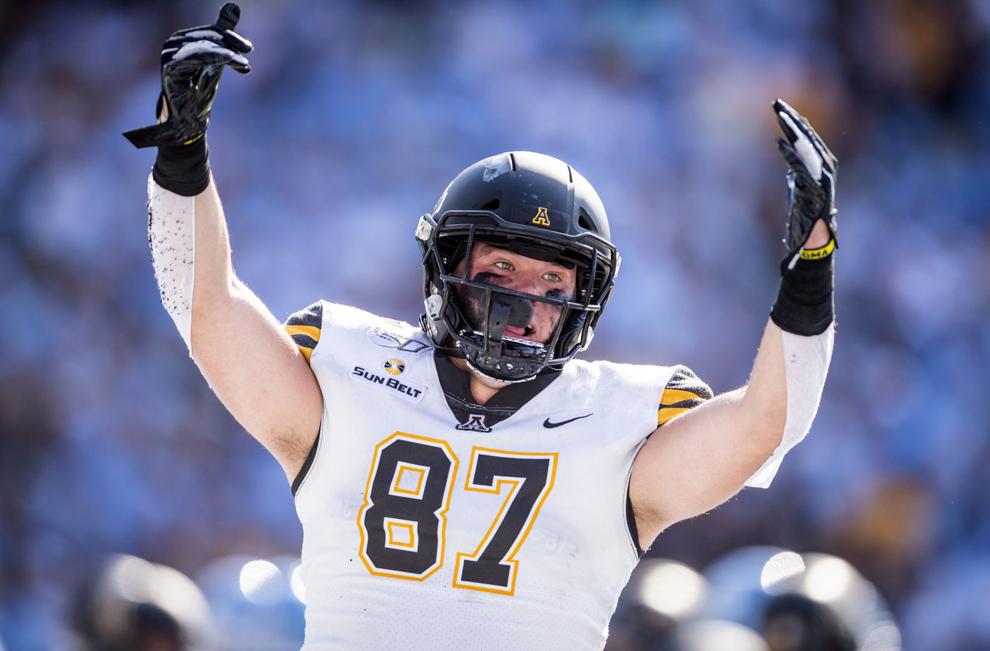 AppStateFB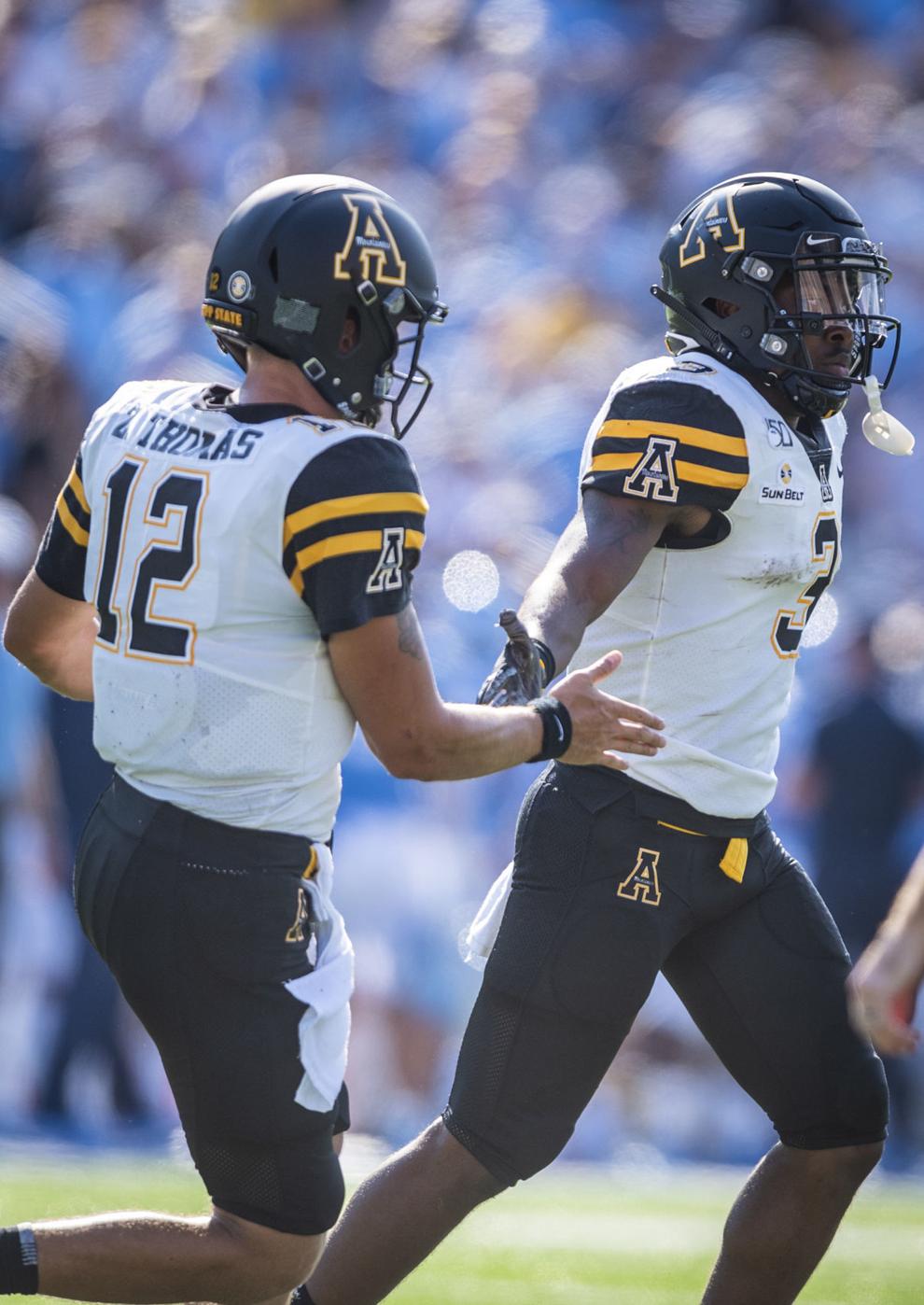 AppStateFB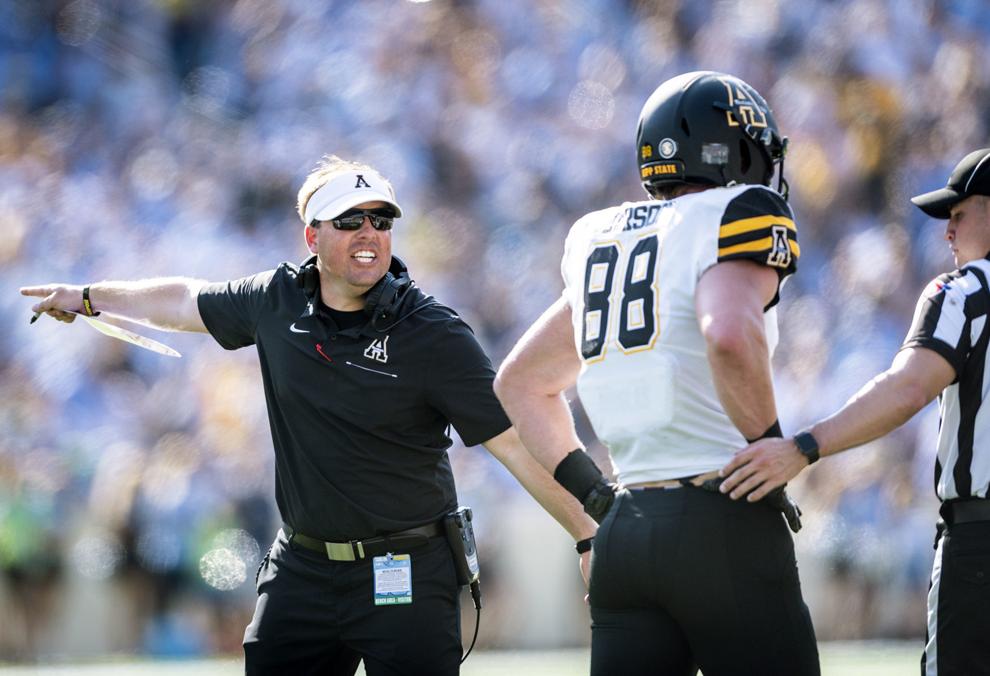 AppStateFB
AppStateFB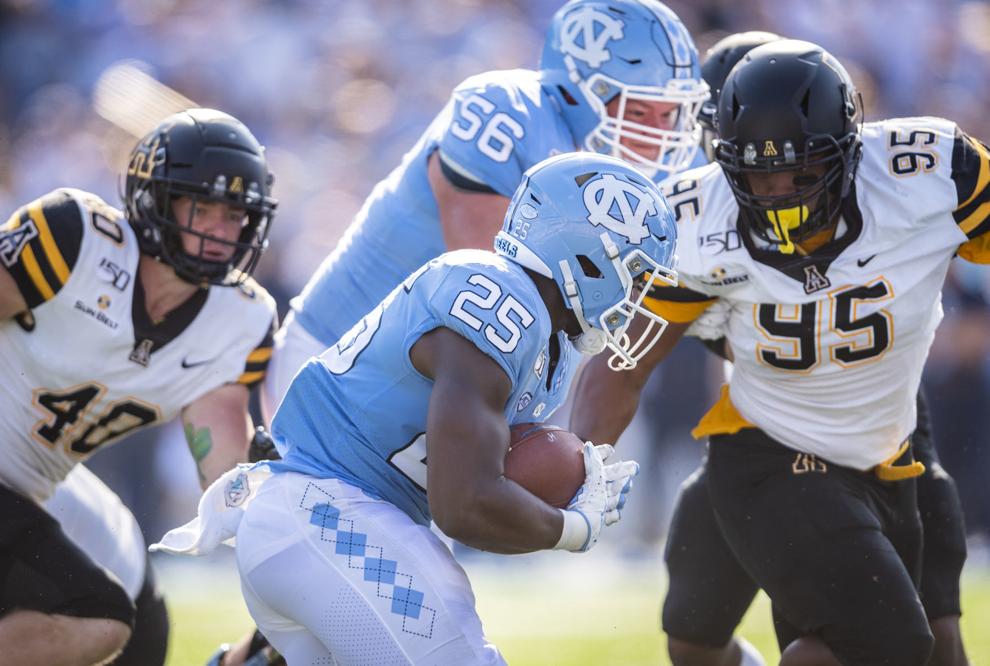 AppStateFB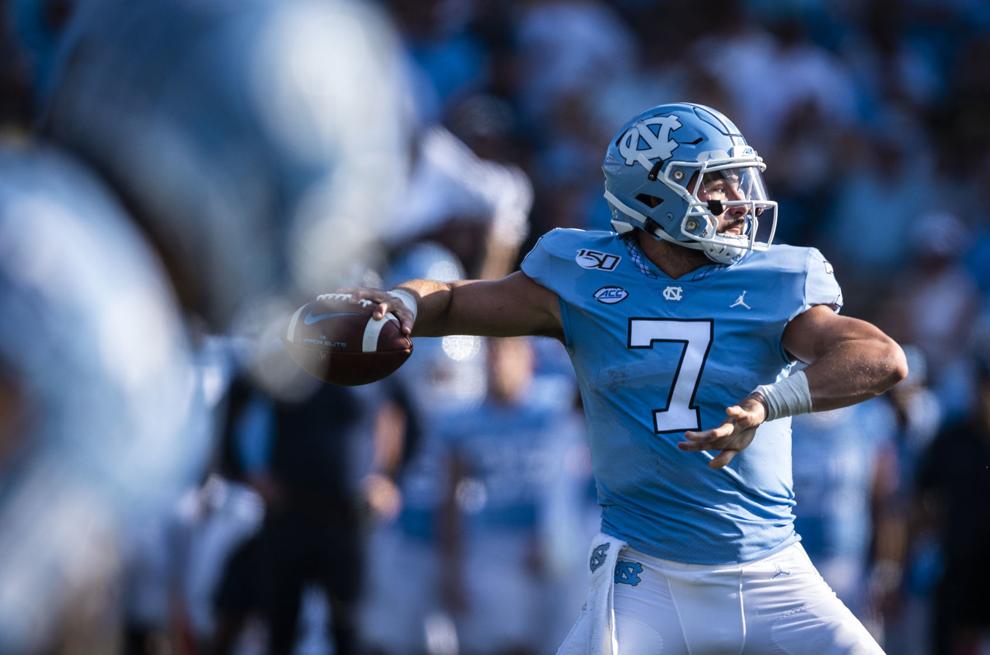 AppStateFB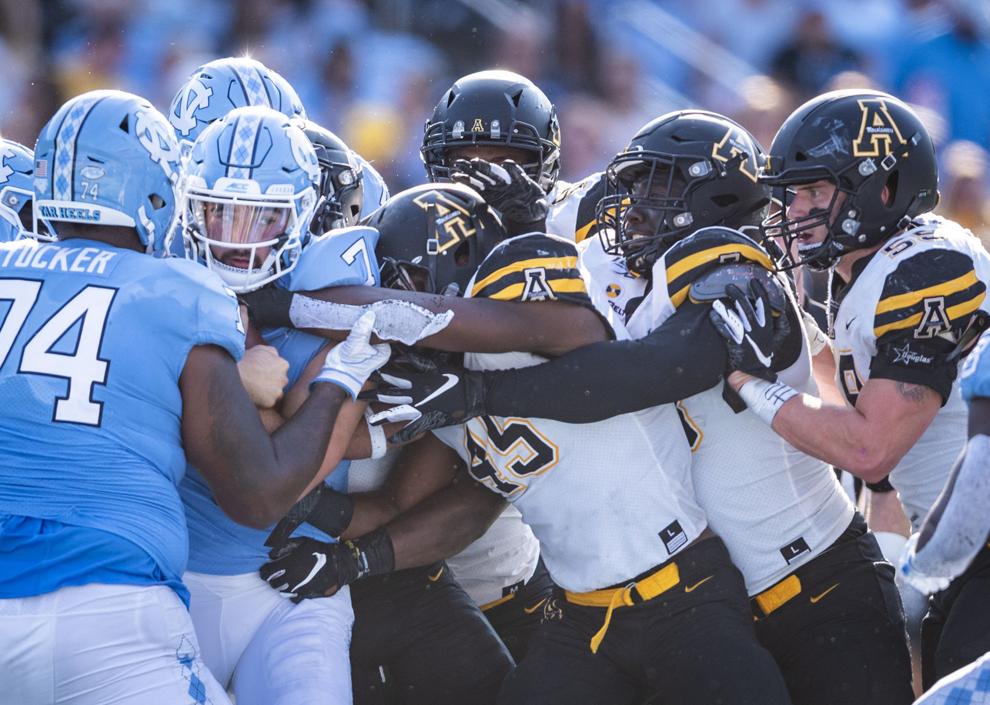 AppStateFB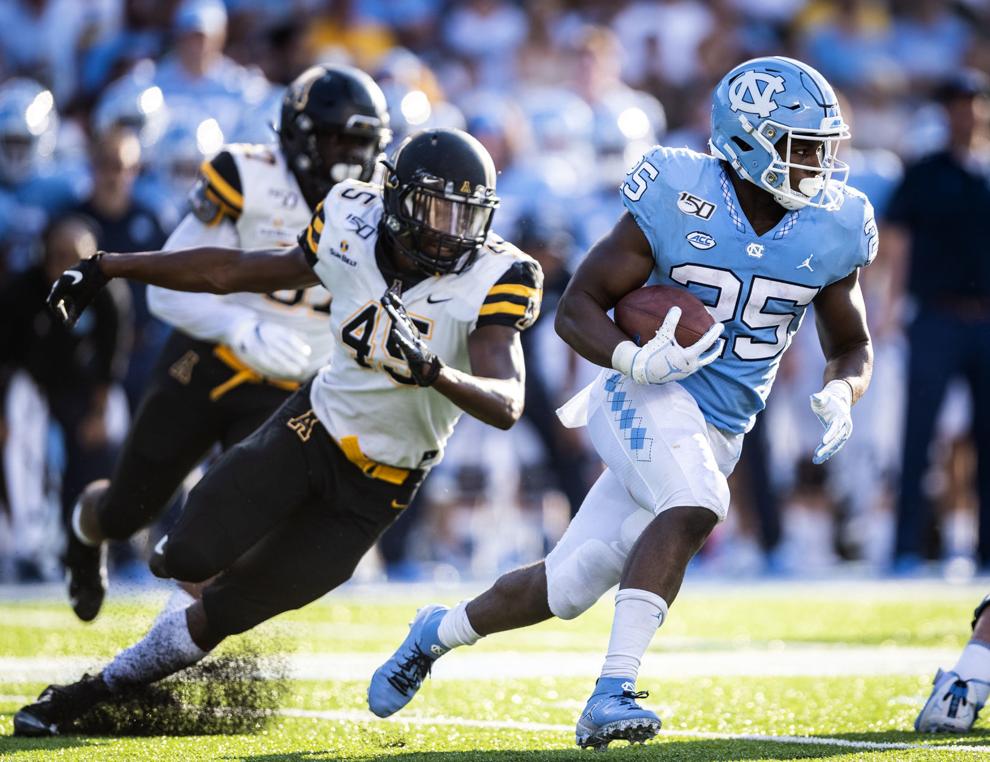 AppStateFB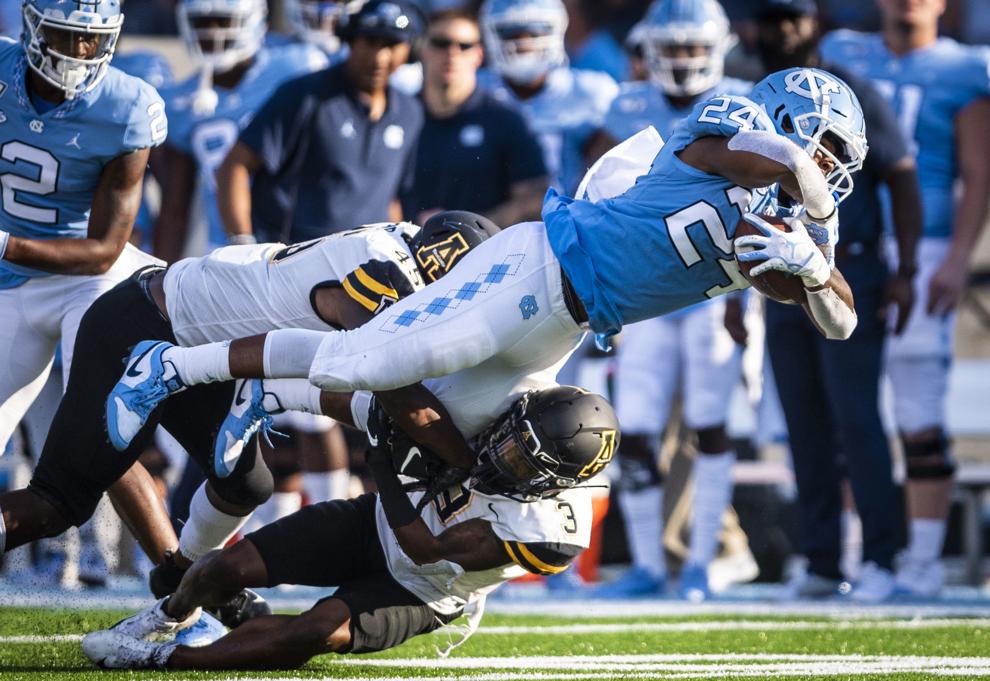 AppStateFB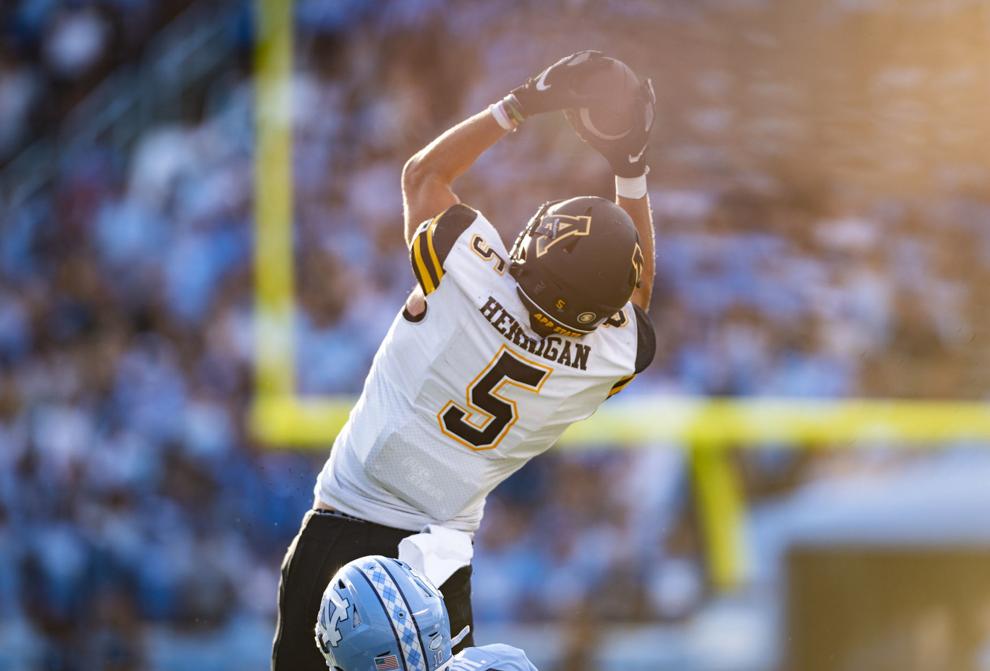 AppStateFB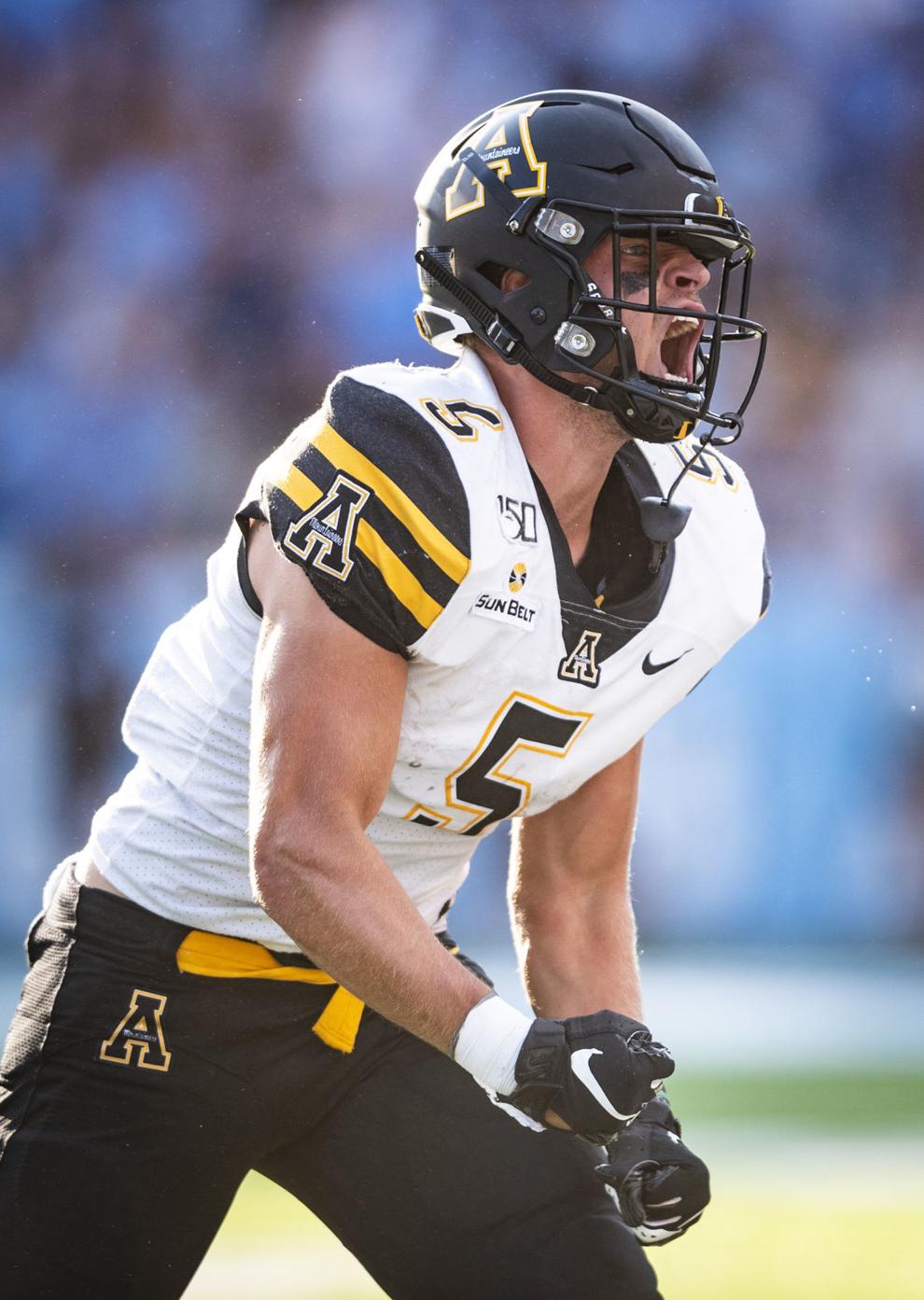 AppStateFB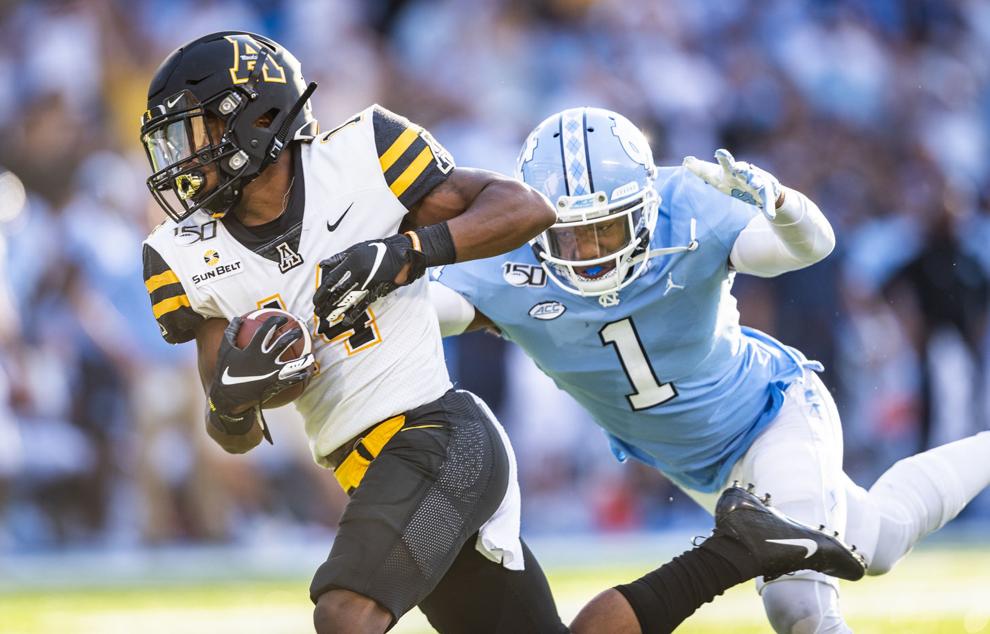 AppStateFB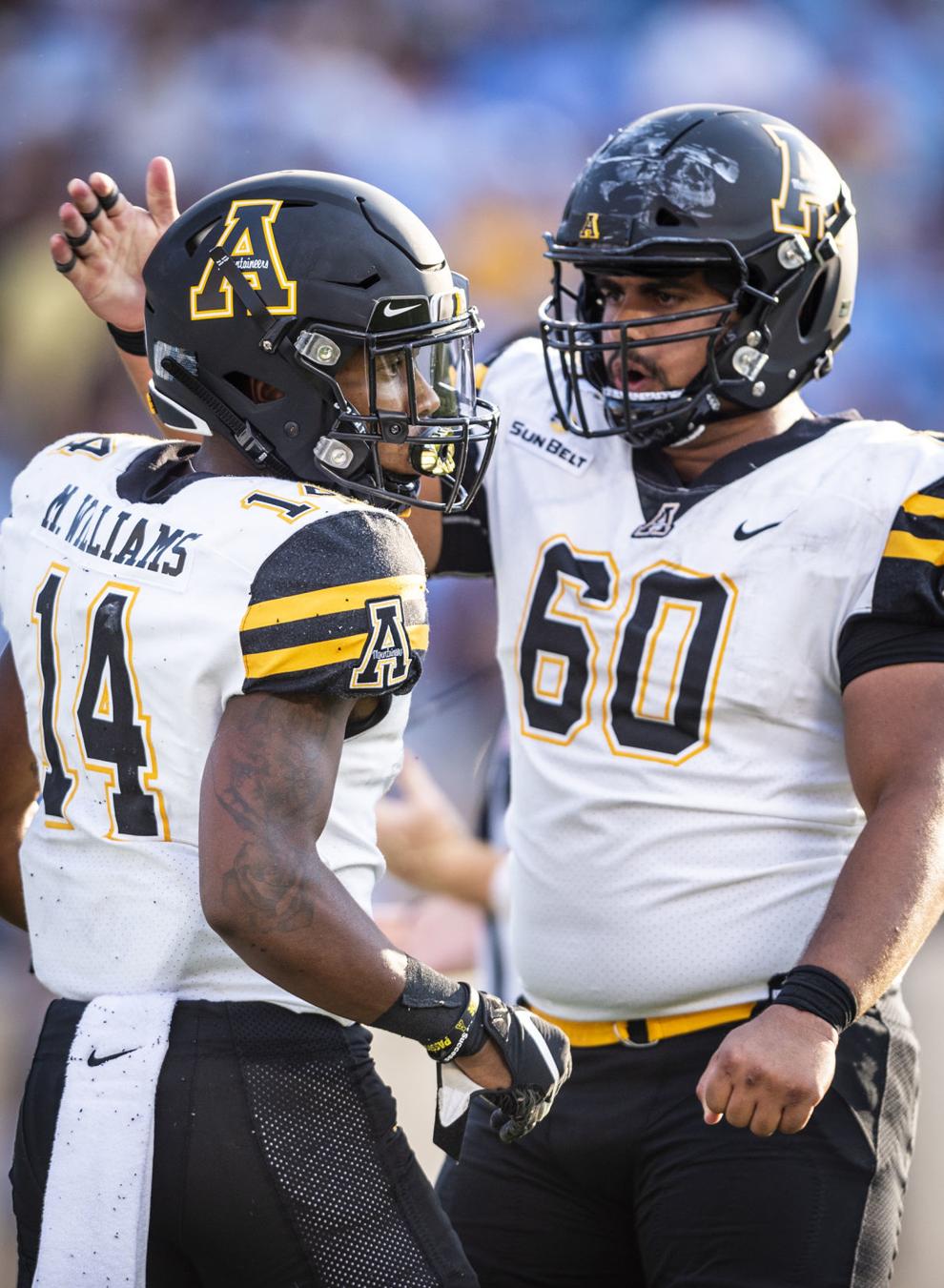 AppStateFB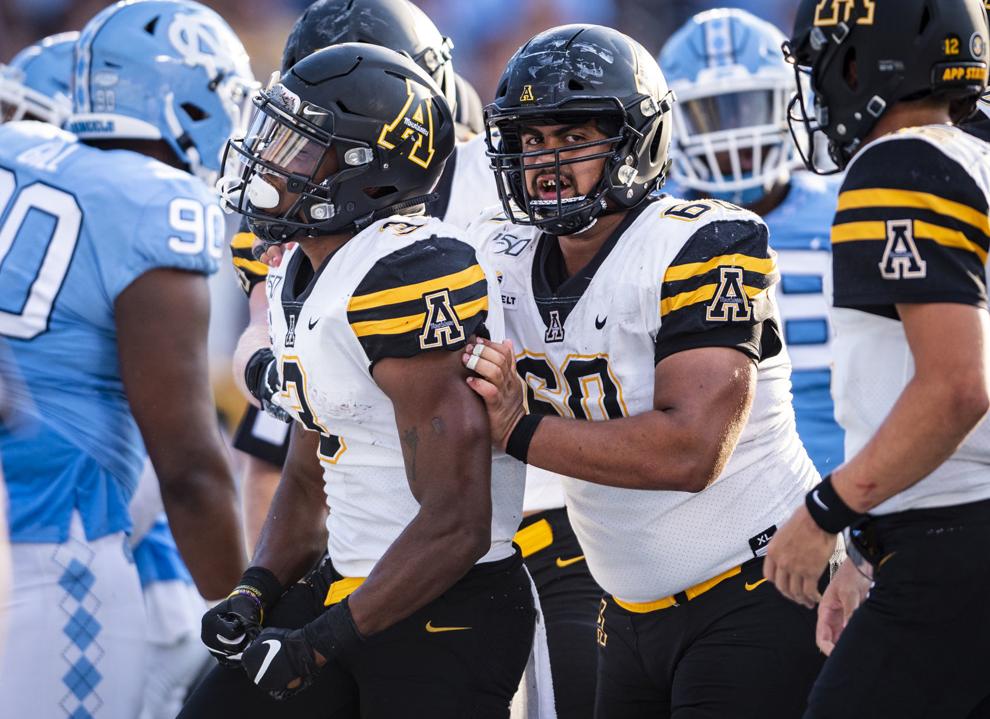 AppStateFB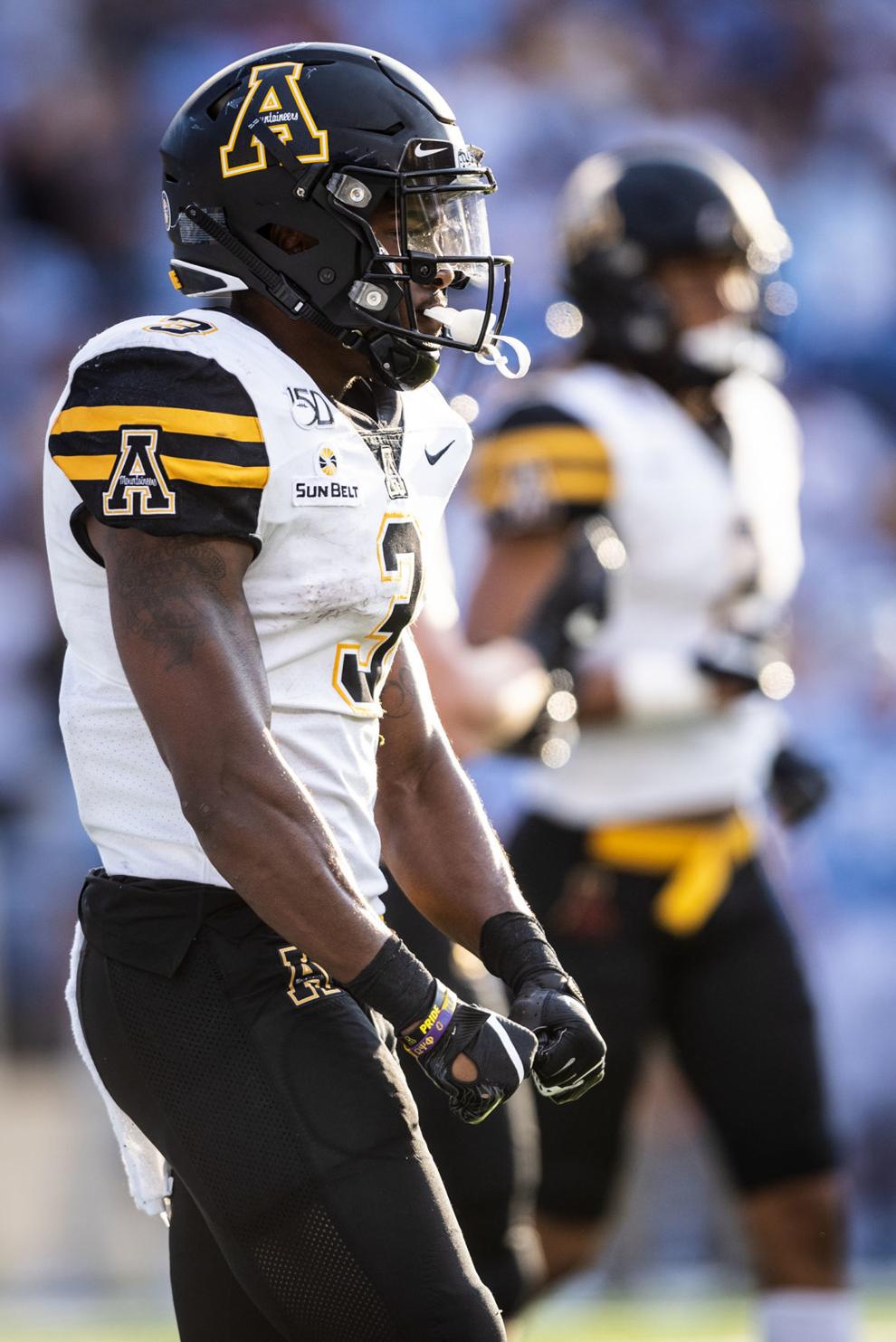 AppStateFB
AppStateFB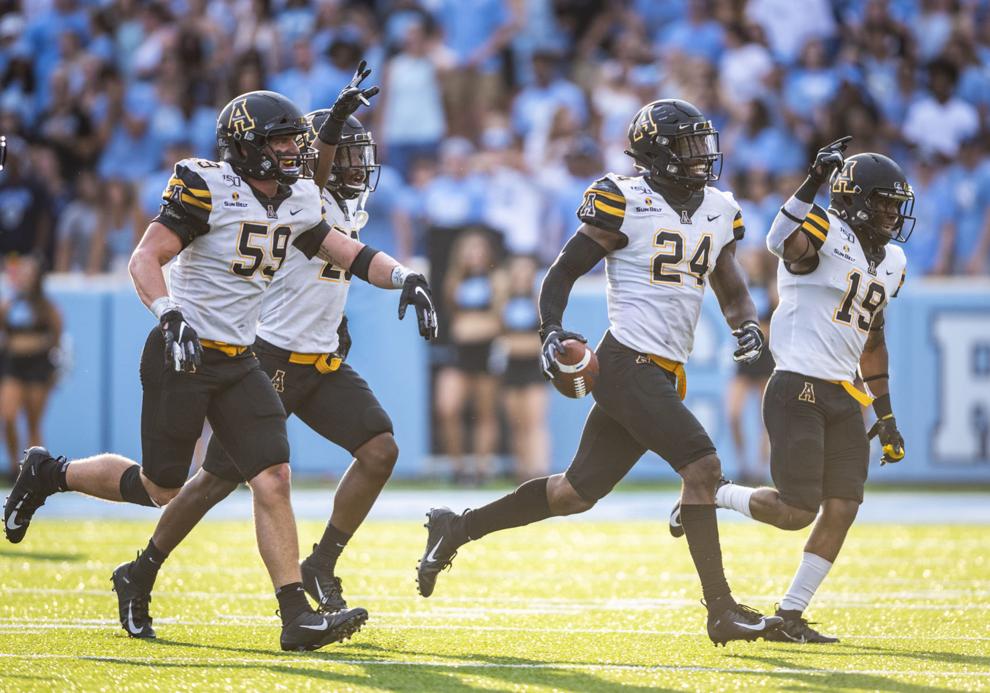 AppStateFB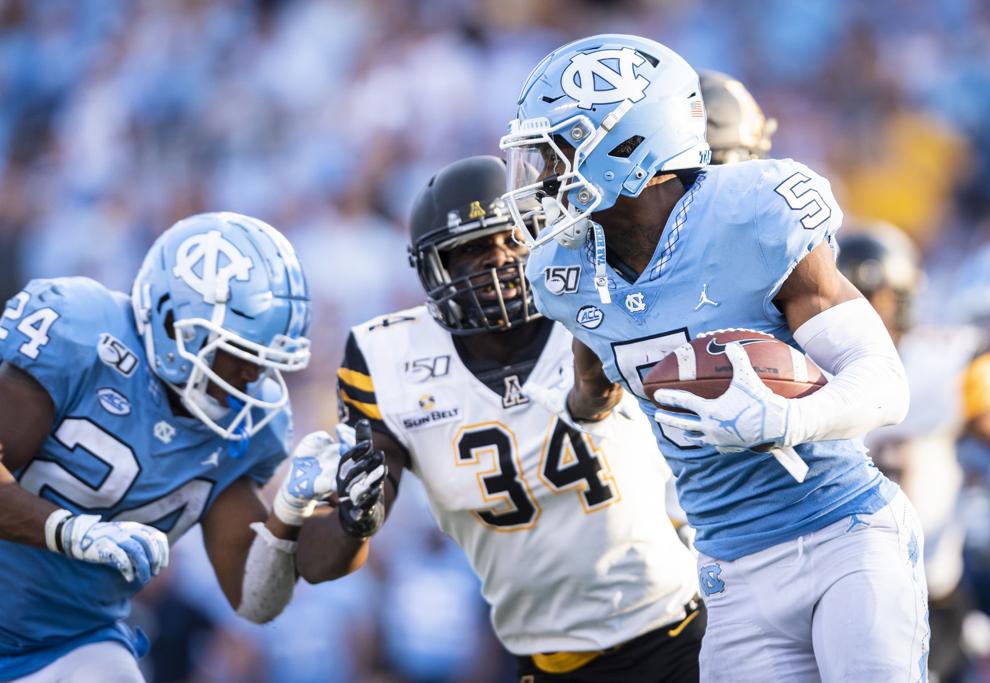 AppStateFB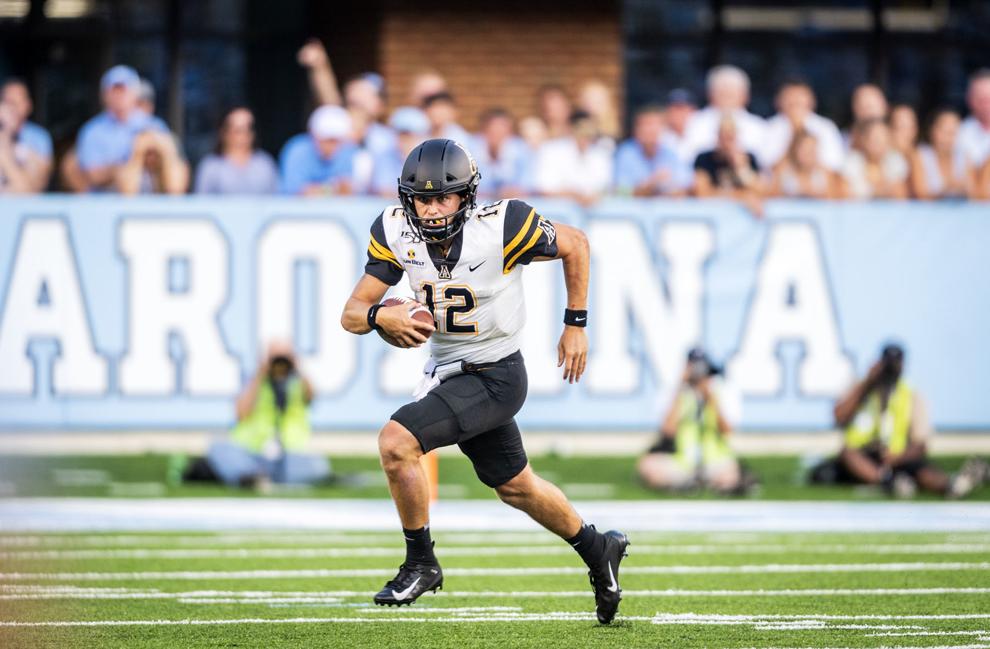 AppStateFB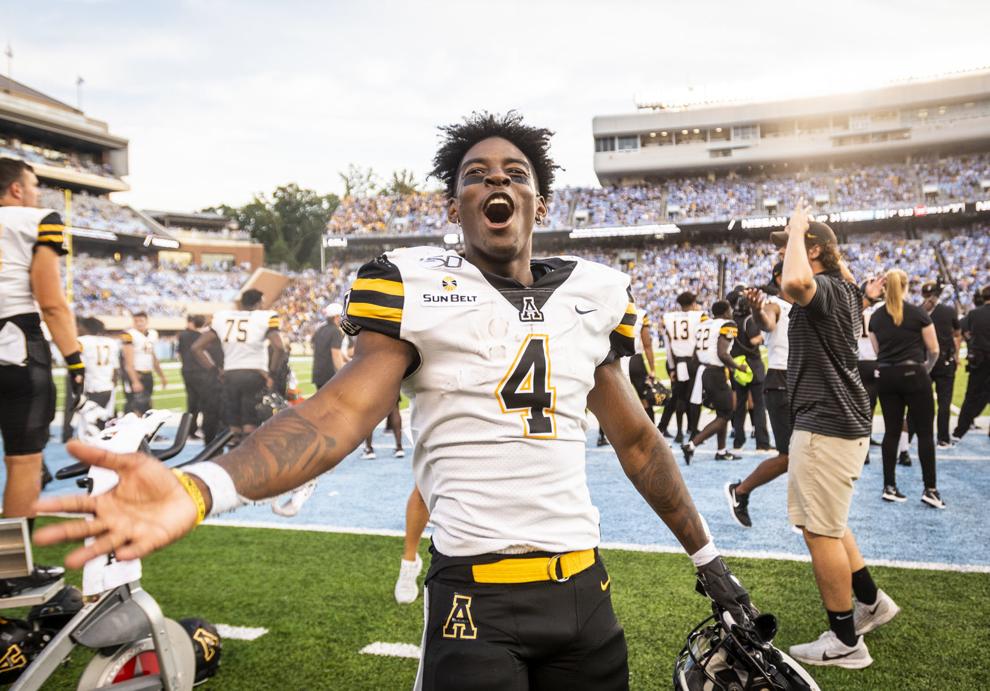 AppStateFB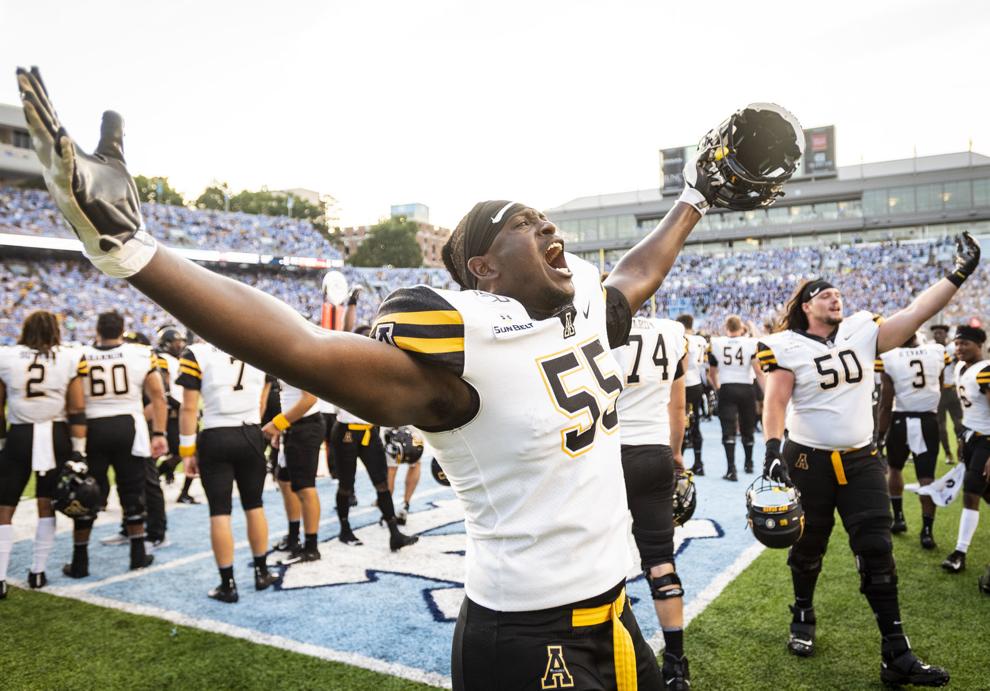 AppStateFB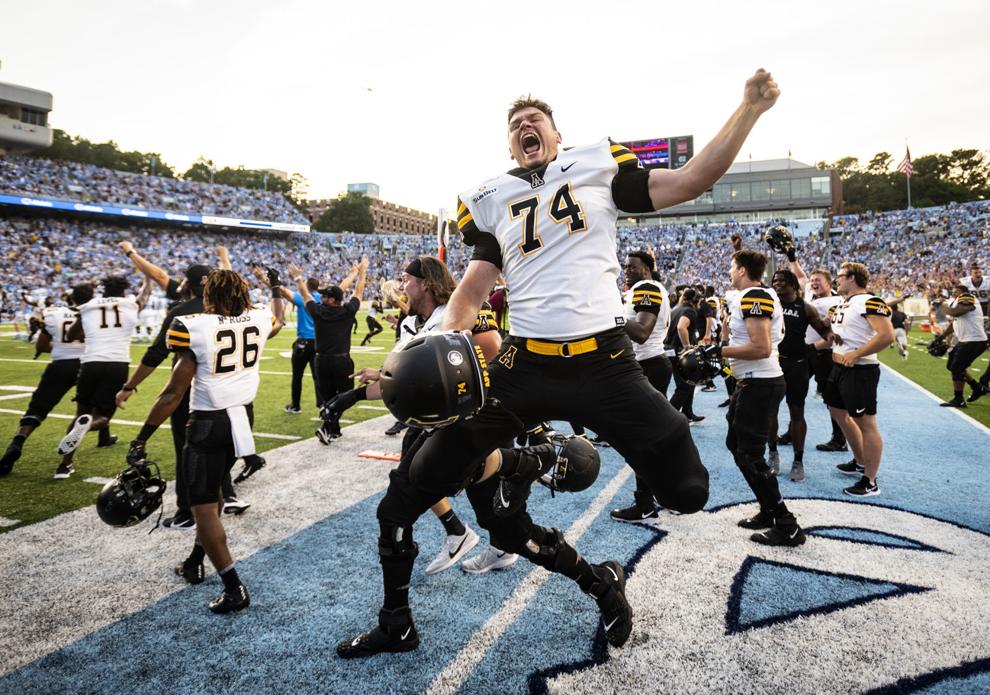 AppStateFB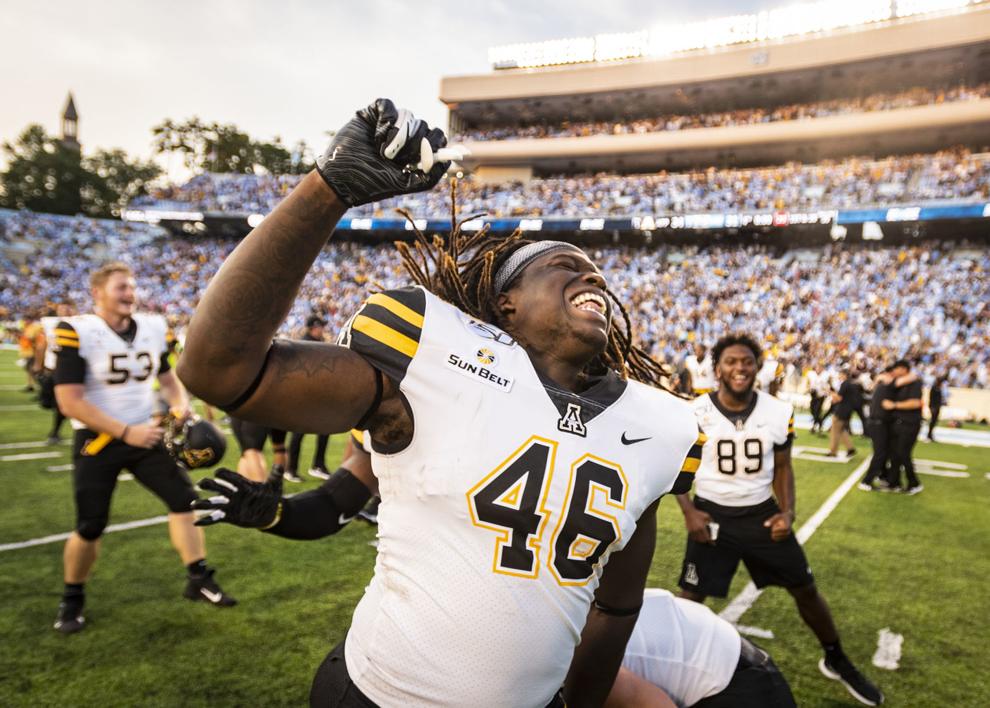 AppStateFB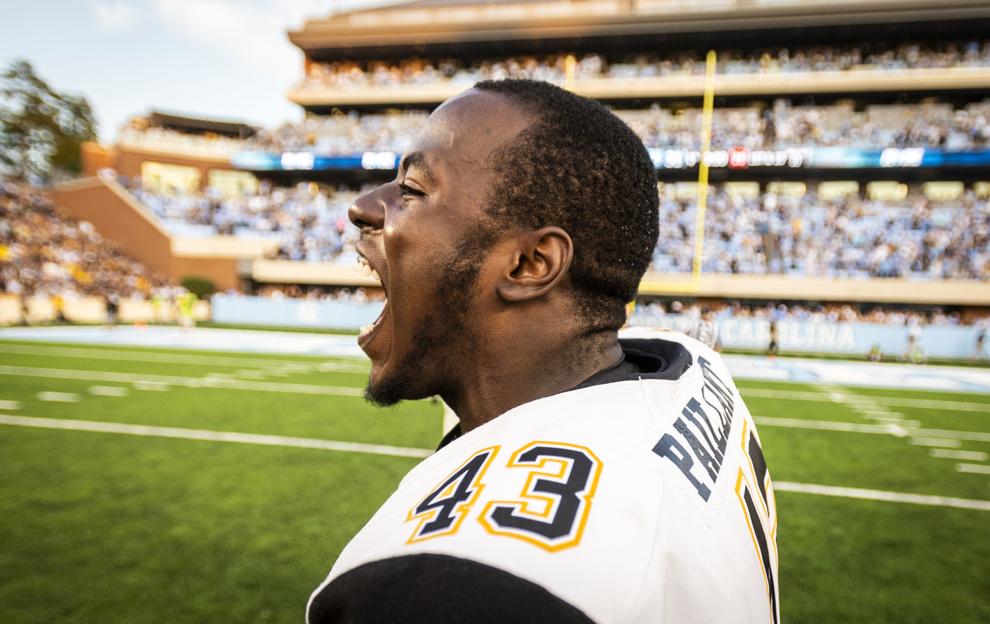 AppStateFB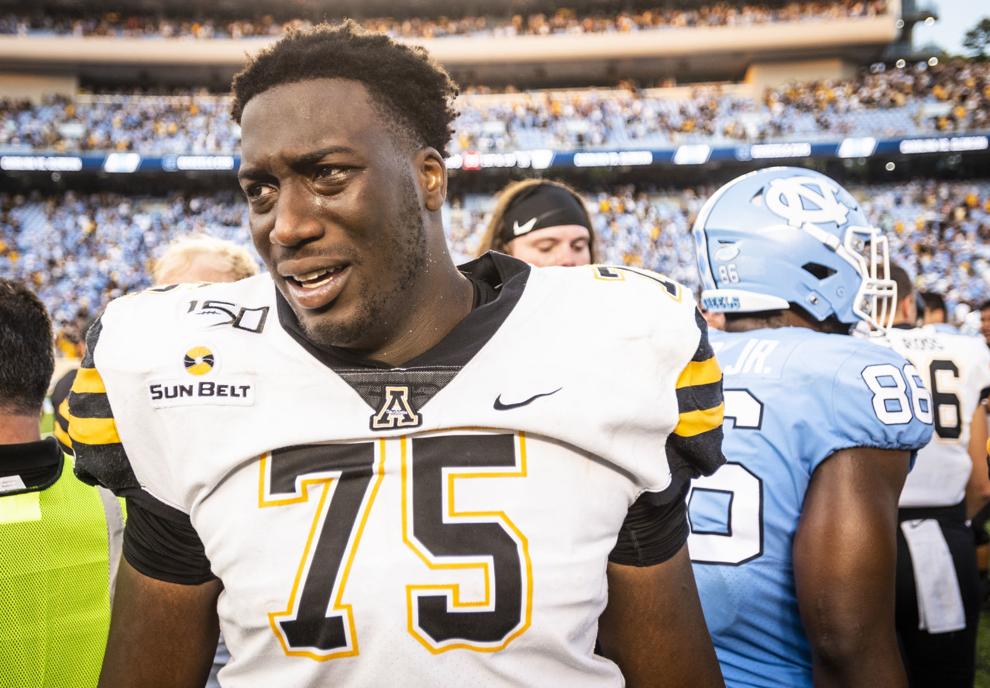 AppStateFB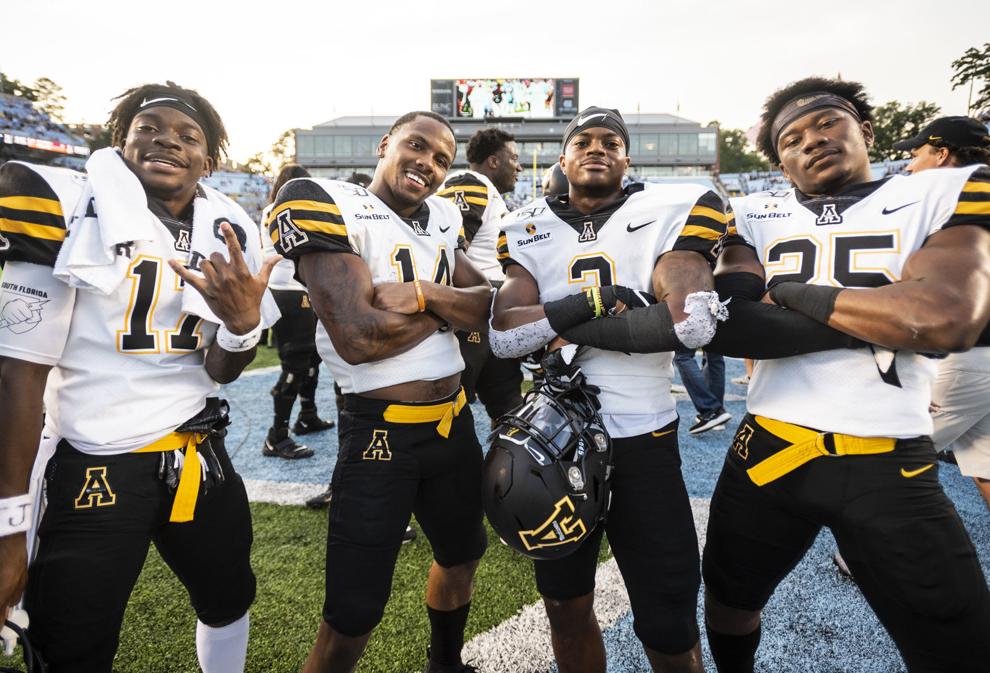 AppStateFB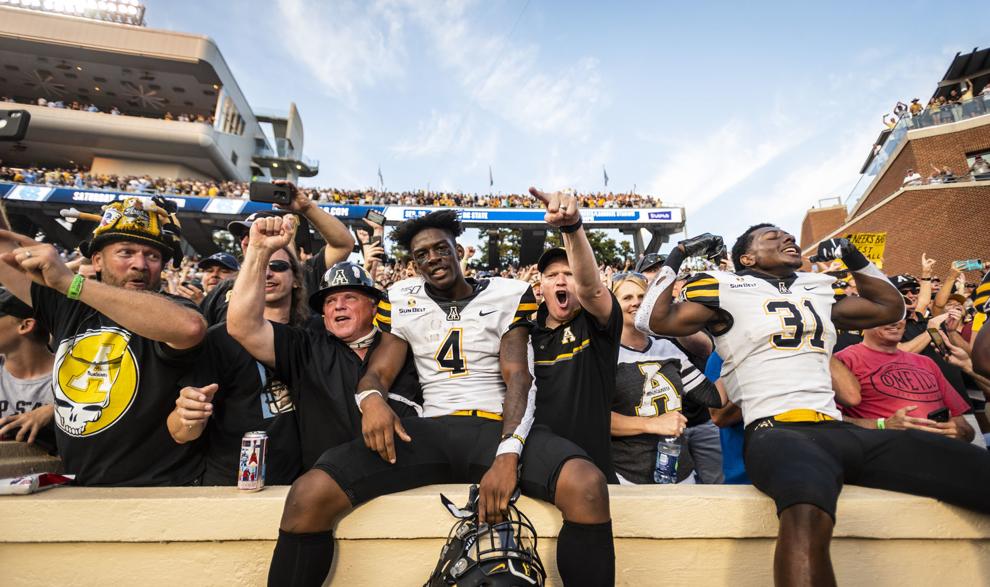 AppStateFB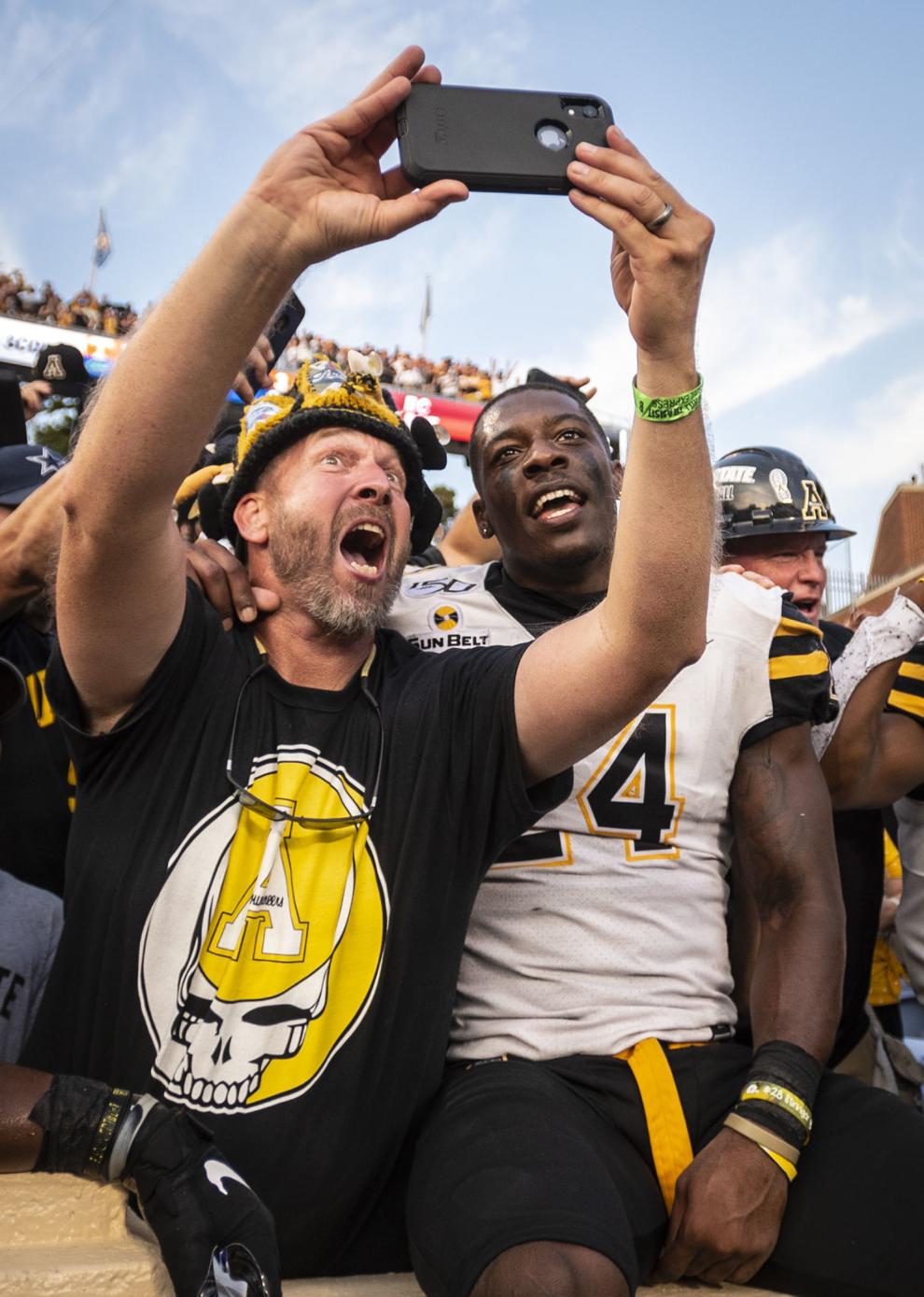 AppStateFB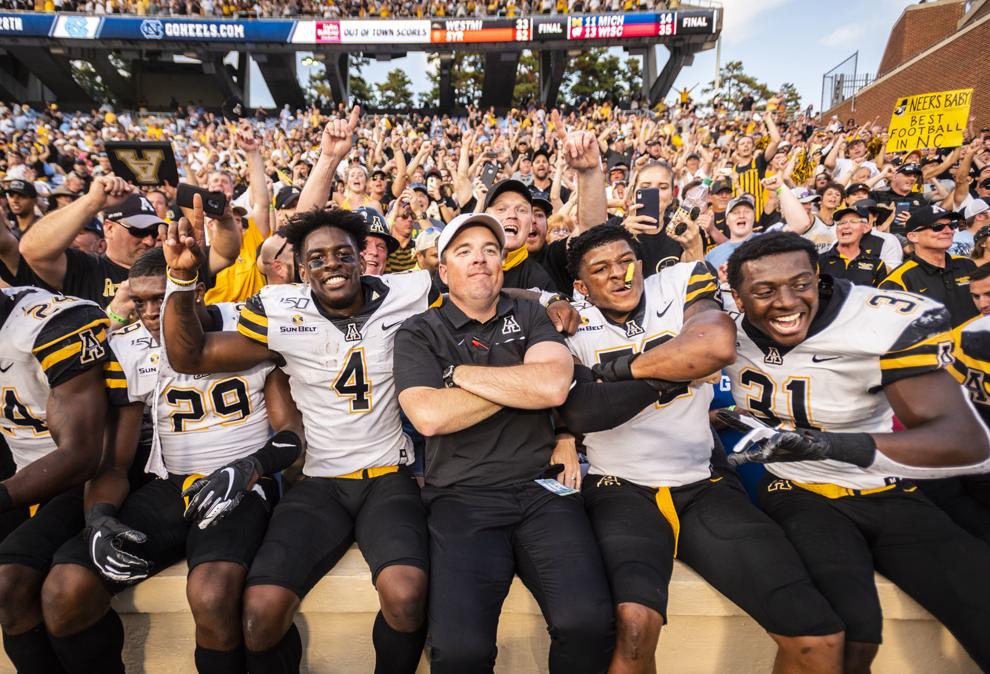 AppStateFB
AppStateFB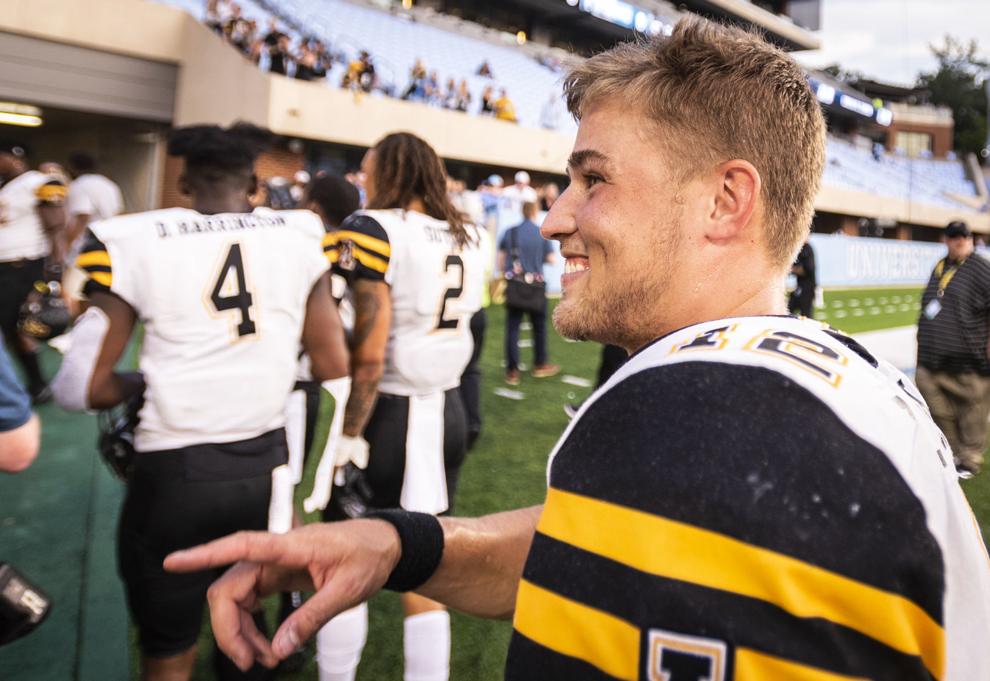 AppStateFB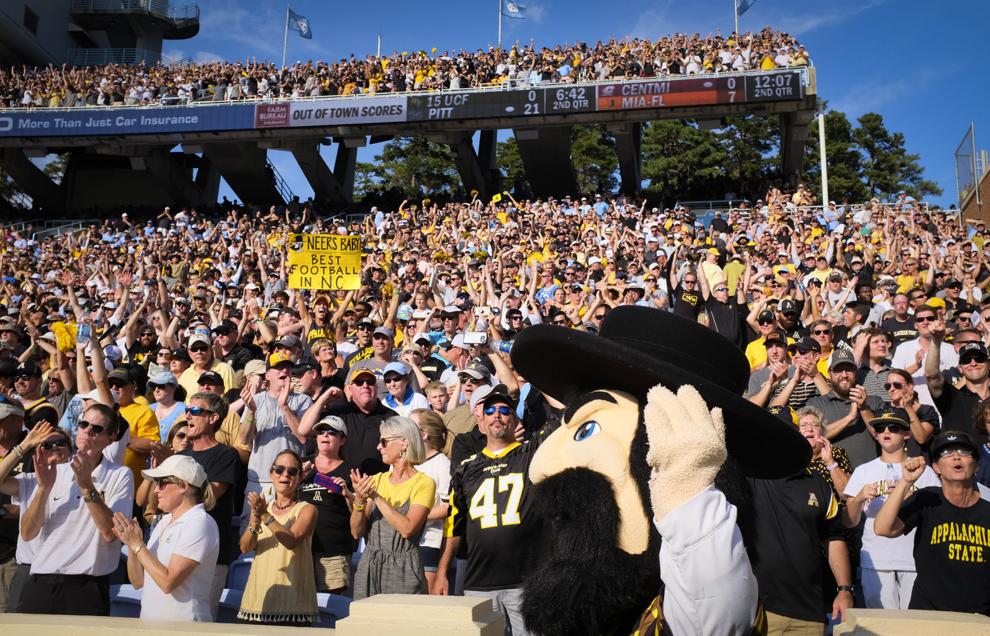 AppStateFB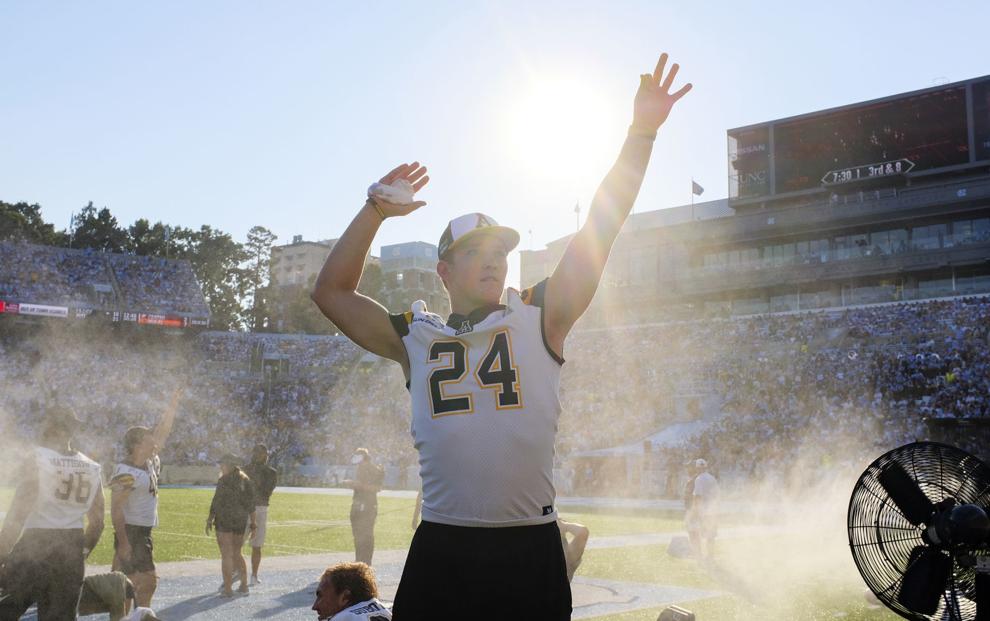 AppStateFB
AppStateFB