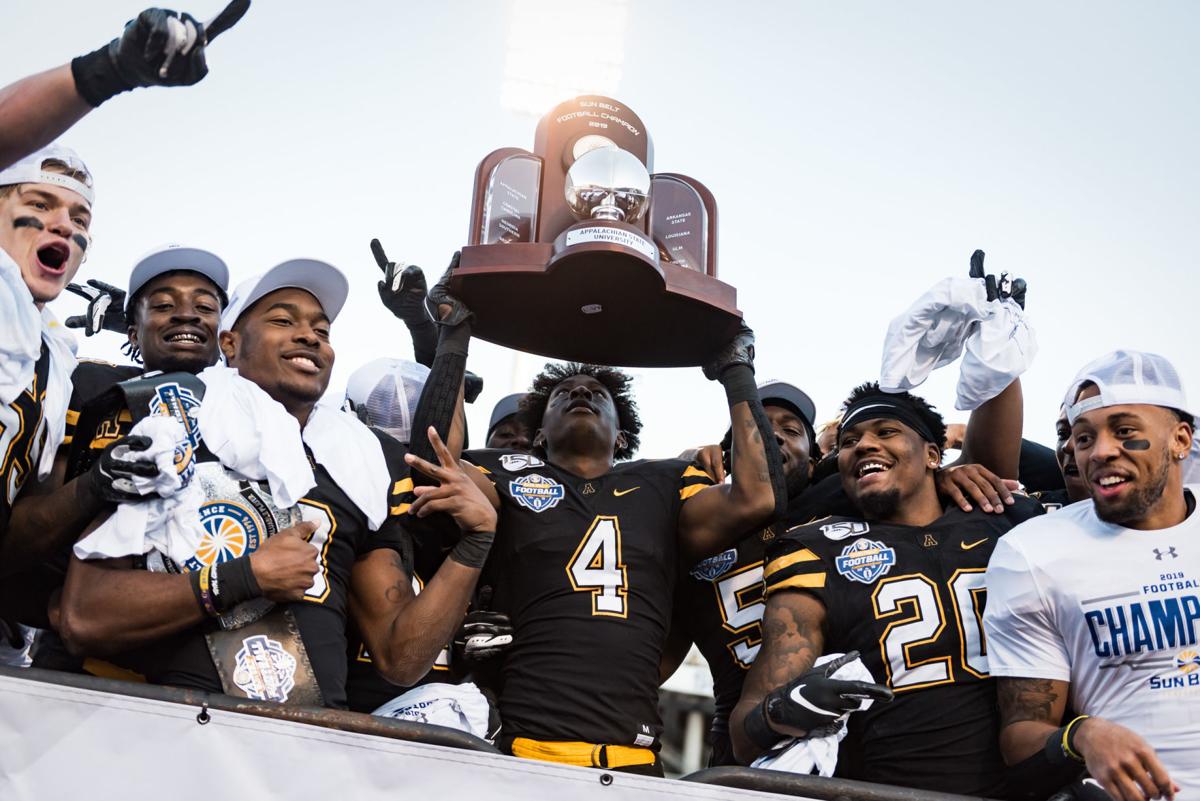 Updated to reflect Wake Forest's response on Wednesday morning.
Athletes have started their migrations back to college campuses nationwide, prompting athletics departments to decide what information they will share regarding positive COVID-19 tests or whether they will publicize those results at all.
That's reflected through the seven FBS schools throughout the state as well. For example, Appalachian State's athletics department said that any positive tests would be shared through the university's communication and online tracker for cases. That site breaks positive cases into three categories: employees, students and contractors. It will not differentiate athletes from the student body. As of Monday, 52 positive cases had been reported on App State's campus. Forty of those were contract workers, nine were students, and three were employees. 
Elsewhere around North Carolina among universities with FBS football programs:
Charlotte and East Carolina's athletics departments plans to announce the numbers of positive cases as they arise.
N.C. State might acknowledge institutional results, but the athletics department won't specifically release testing numbers.
UNC and Wake Forest don't plan to share athlete results publicly, either.
Duke has not made a decision about releasing information regarding athletes.
Steve Kirschner, UNC senior associate AD for communications, said UNC would follow this protocol should anyone in athletics test positive.
"When an individual in the Carolina community tested at Campus Health tests positive for COVID-19, the University notifies the Orange County Health Department and will conduct contact tracing of those individuals who meet the CDC definition of close contacts," Kirschner said. "These close contacts will be provided instructions regarding quarantine and self-monitoring for potential symptoms. Carolina will not publicly provide information about specific individuals or cases."
App State is in the midst of its athlete pilgrimage. The school welcomed back its first wave of football players June 15, then another on Monday. The next set of arrivals, including another group of football players, will be on July 6, followed by members of the men's and women's basketball teams. 
Joey Jones, App State's associate AD for strategic communications, said the university determined its policy for reporting cases in March and won't change for the time being. He also forwarded an explanation of that practice to the Journal, which described who gets alerted when a positive test arises on campus. 
"This is consistent with our communications practices, and is to protect the privacy of our students," Jones said. "As North Carolina state law requires the reporting of confirmed or suspected cases of reportable infectious disease to public health officials, we will disclose certain protected health information to public health officials in accordance with North Carolina's communicable disease law.
"Public health officials are responsible for investigating communicable disease and contact tracing activities, and public health officials determine what information is shared publicly about positive cases, in collaboration with Appalachian State University, and within HIPAA compliance."
The in-state colleges and universities are trying to navigate this safely while hospitalization due to the coronavirus continues to rise in North Carolina, to 915 as of today. And programs are still impacted by Phase 2 guidelines in the state, which limits indoor gatherings to 10 people and outdoor gatherings to 25 people. 
Gov. Roy Cooper is expected to offer an update this week on the state's phased opening.