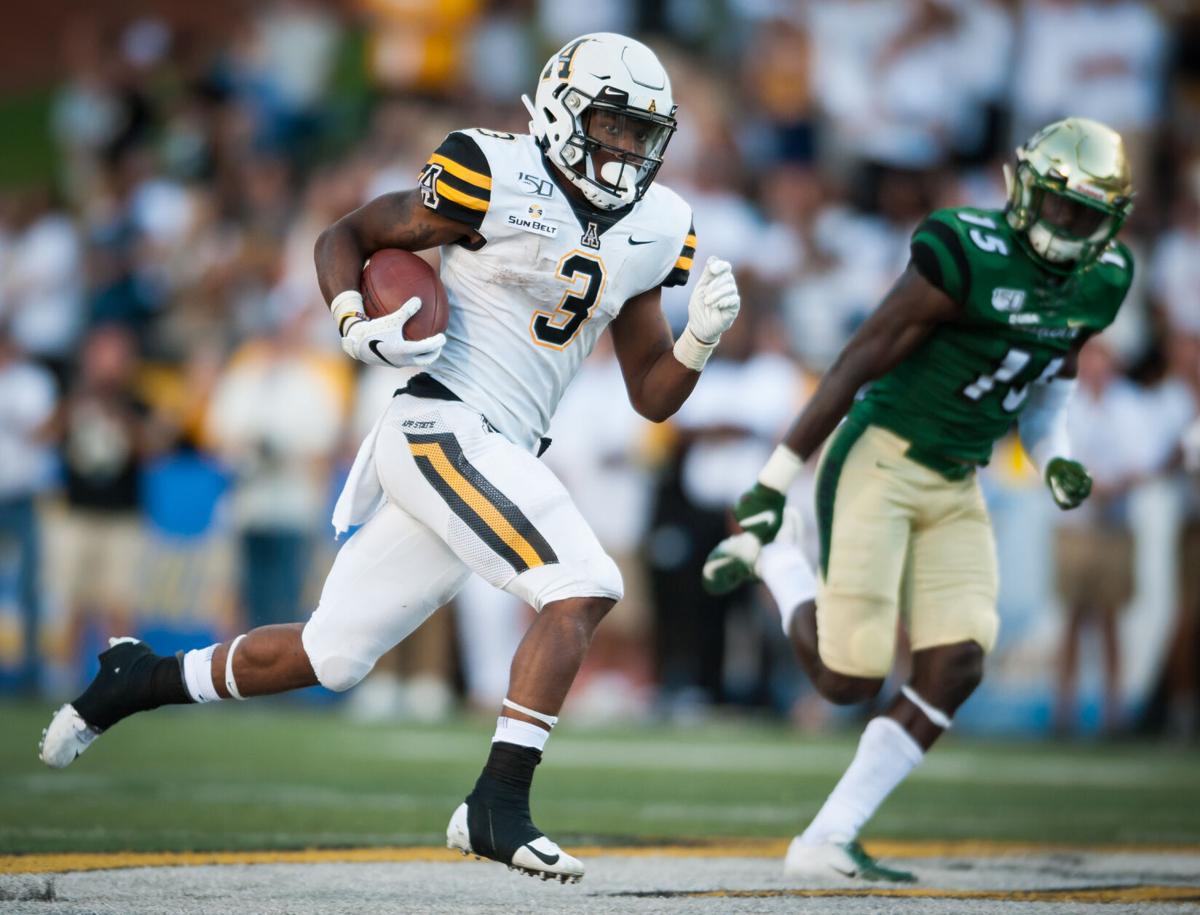 Appalachian State has been able to rope at least one in-state opponent into its still-under-reconstruction nonconference football schedule.
App State will play host to Charlotte, the schools announced Wednesday evening. The game will be Sept. 12 in Boone — replacing one of the four nonconference games the Mountaineers have lost from their original schedule.
This will be the third straight season with a meeting between App State and the 49ers — the Mountaineers beat Charlotte 56-41 last season in Boone and 45-9 in 2018 in Charlotte.
As part of the agreement, App State will play at Charlotte in 2030.
Coach Shawn Clark said last week that he and Coach Will Healy of Charlotte "have a great working relationship," and, "I hope we get that scheduled."
"Why wouldn't we play regional games? And Will is on board with that," Clark said. "I talked to him, and he would love to play. We're just trying to make sure we get those games scheduled for the future."
Charlotte was retained on Duke's schedule and added to North Carolina's, both of those serving as the ACC schools' plus-one nonconference opponent.
Sun Belt teams are able to add four nonconference opponents — so App State can add at least three more, after losing its originally scheduled games against Wake Forest, Wisconsin, UMass and Morgan State.