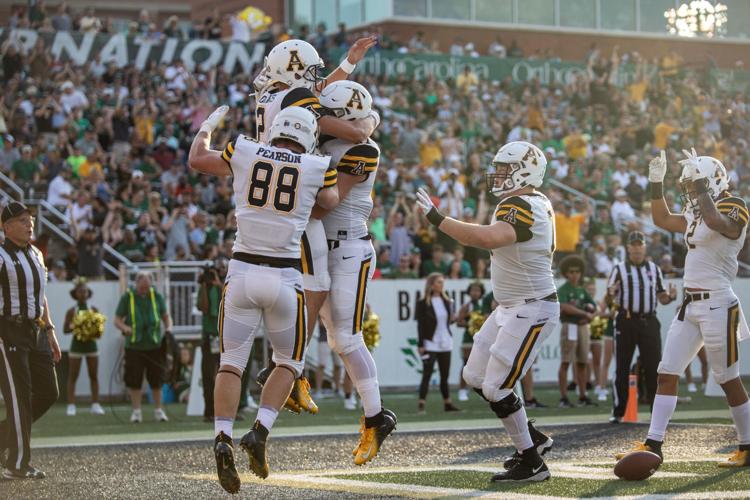 The only thing standing between Appalachian State and an off week is an in-state opponent.
App State and Charlotte kick off at 3:30 Saturday in Boone, the Mountaineers' second straight home game to start the 2019 season.
The game pits two first-year head coaches against each other in Eli Drinkwitz and Will Healy. Both opened the season with wins for their respective teams.
Here are five things to know for when the Mountaineers and 49ers meet at Kidd Brewer Stadium:
Remembering the last matchup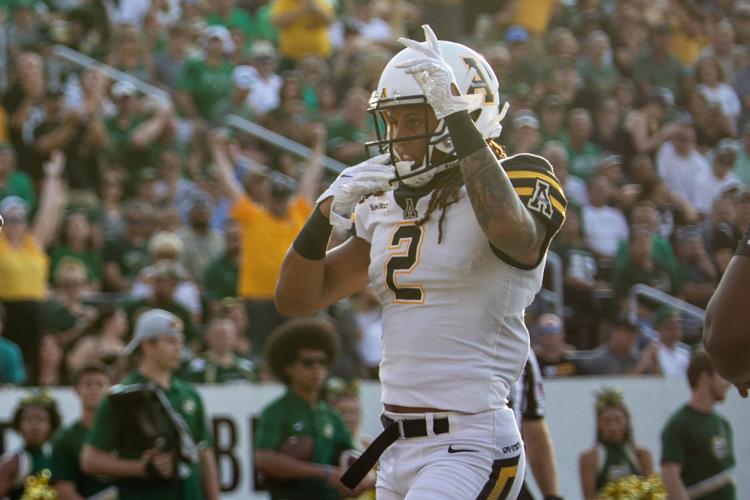 2018 featured the first matchup between the two football teams. It also was an easy win for App State.
The Mountaineers rolled to a 45-9 victory at Richardson Stadium, putting on an offensive display in front of the largest home crowd in 49ers' program history (19,151). It served as the followup for Appalachian's near upset of then No. 9-ranked Penn State.
App State more than doubled up Charlotte in total yardage (434 to 203) while Zac Thomas had four total touchdowns (three passing and one rushing). But the star of the day was Corey Sutton, who turned three receptions into 155 yards and two scores.
Sutton will not appear in Saturday's game as part of an ongoing suspension due to a violation of team rules. Sutton was charged with marijuana possession in June. Drinkwitz said App State will announce suspensions on a week-to-week basis as opposed to declaring total punishment in full.
Ready safeties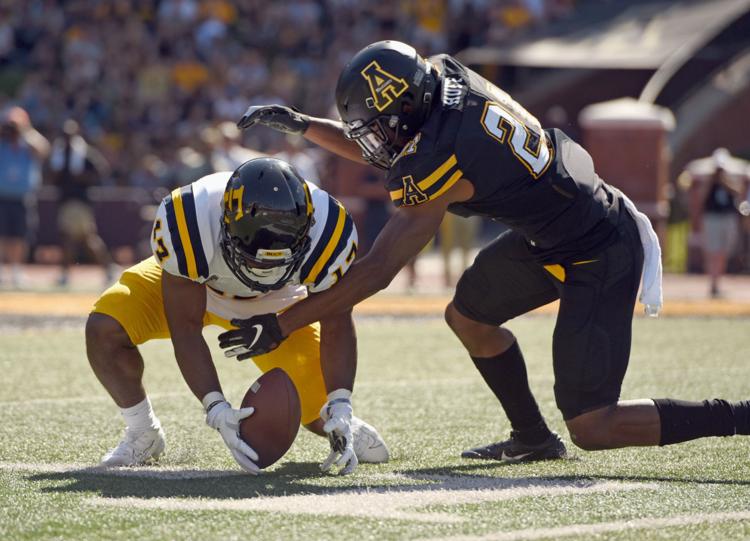 Most of this week's injury questions have been answered.
Camerun Peoples, a redshirt freshman running back, will miss the rest of the season with an ACL tear. Vic Johnson, the starting left tackle since 2016, is still questionable but appeared healthy during the open portions of Wednesday's practice.
The lone problem remaining is defensive back Desmond Franklin, who exited the season opener against East Tennessee with an apparent upper-body injury. He appeared at practice Wednesday in a non-contact jersey. If he is not able to play or can't play as much, the Mountaineers are confident in their reserves, which are made up of a mix of experienced and young players.
Safeties Ryan Huff and Kaiden Smith have appeared all over the field during the last couple seasons. They're joined by Kaleb Dawson and Nicholas Ross (a redshirt freshman and true freshman, respectively), who form a hard-hitting young duo. Greg Gasparato, App State's safeties coach, feels confident about his group's ability, no matter who is on the field.
"The games played in space so much it's not just in the box anymore," Gasparato said. "You've got to be able to tackle good athletes in space or you're going to struggle from a secondary's standpoint.
"... The more game reps they get, the more they see the speed of the game, that just helps them and so just over that four-year process they get better and better and better and better."
Offense still getting a feel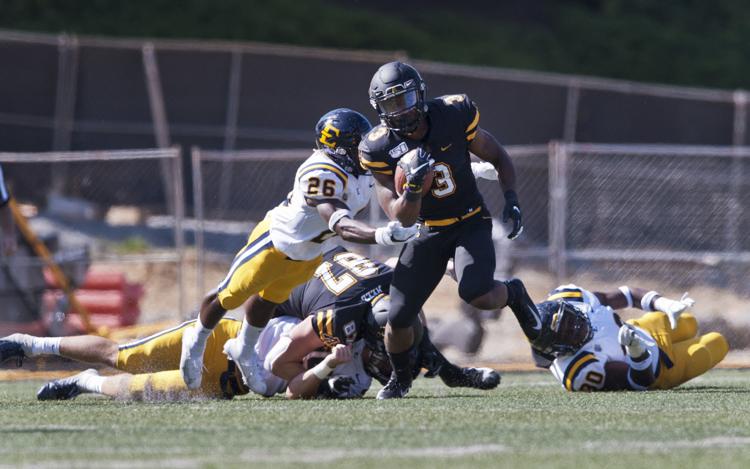 App State came out with a solid debut against former Southern Conference foe East Tennessee State.
The Mountaineers offense rattled off 32 points and 444 yards in the debut of Drinkwitz. After the game, the Drinkwitz mentioned the need to get Thomas more comfortable in the pocket and do so more quickly.
Darrynton Evans, who ran for 99 yards and a touchdown, said the Mountaineers are still working to understand their roles and how they fit together. That will only improve with more time in the system.
"I don't feel like we're comfortable, but I don't feel like we're not comfortable," Evans said. "It's really knowing what you've got to do, and that's really on every man and not the whole team."
Two QBs for Charlotte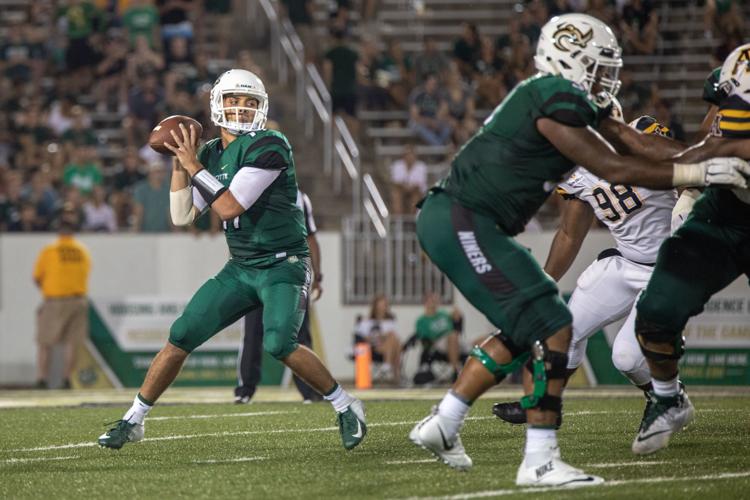 The 49ers enter the game using a two-quarterback system.
Coach Will Healy said Tuesday that he expects both Chris Reynolds and Brett Kean to play, and both are listed as starting options on the depth chart. Reynolds, a redshirt sophomore, started against App State last season. Kean is a graduate transfer from South Florida.
Kean started last week against Gardner-Webb, but Reynolds was more effective. Reynolds came off the bench to throw for one touchdown and ran for two more. He went 12 for 22 against App State last year, throwing for 108 yards. Reynolds also was intercepted by Franklin.
Special teams play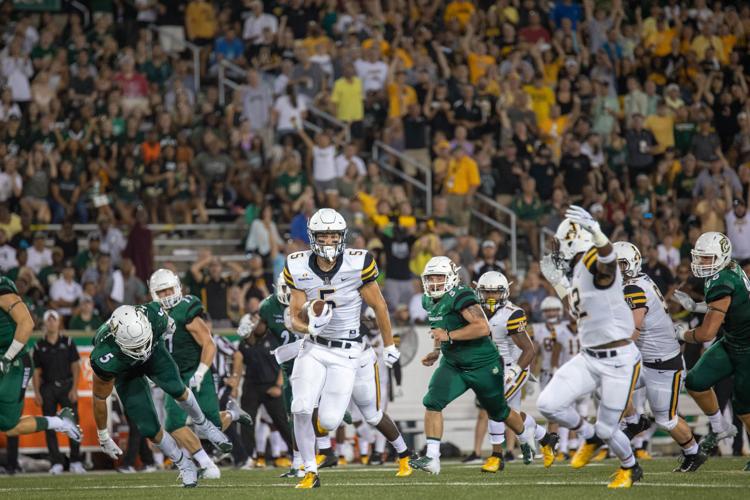 Charlotte blocked a punt last week against Gardner-Webb, returning it 16 yards for a touchdown. The 49ers also allowed a 99-yard touchdown early to pull the Bulldogs within 14-7.
App State had some success of its own last year against Charlotte, getting a punt return score from Thomas Hennigan.
Erik Link, the Mountaineers special teams coordinator, said App State has dissected those Charlotte special teams' moments with the hope of finding ways to provide a scoring impact.
"You're evaluating every aspect of it, whether it's a big play like that or, to the common fan, what would be a routine play," Link said. "We dig in deep and evaluate every little detail of it.
"It's no different than an offensive or defense play; there's a lot of different factors that play a part in that play happening and the life of that play, so to speak. ... They certainly show they have some big-play capability."