Appalachian State was missing a couple of key starters on Saturday and saw a couple of more exit the 17-13 football win against Georgia State.
An update on those players from Coach Shawn Clark, whose team will visit No. 15 Coastal Carolina on Saturday:
Starting quarterback Zac Thomas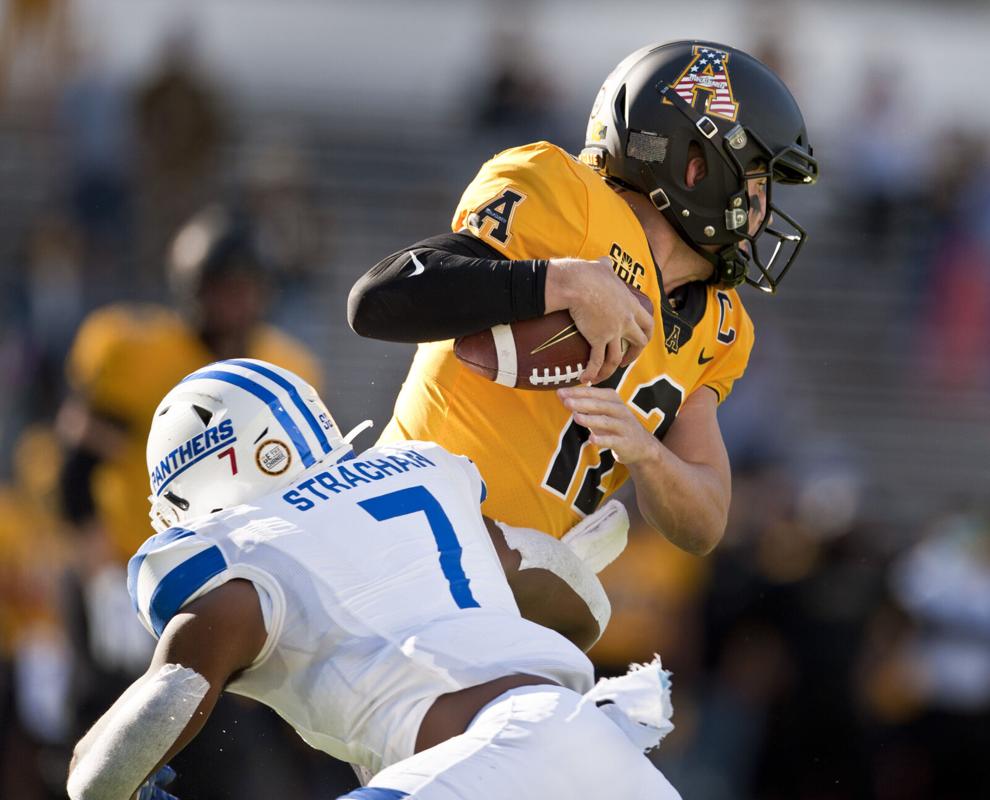 Thomas got hit while running out of bounds in the fourth quarter during a drive where the Mountaineers scored the go-ahead touchdown. Thomas' backup, Jacob Huesman, went in to lead the series while Thomas was still being tended to on the sideline. 
He was taken to the hospital from the field but was released soon after. 
"Zac was back in the building yesterday and looked good," Clark said. "Again, I'm not a doctor. Talking to our trainer Zach Parker and Dr. Ben Parker about him, and it's going to be day-to-day."
Clark said after the game that Thomas' trip to the hospital was precautionary. The coach said Monday that Thomas went through a CAT scan and "all things were negative."
"Anytime you take a shot on the sideline like that, he got hit and hit hard," Clark said. "I'm not sure if you call it whiplash, I'm not sure of the medical term.
"But our athletic training department and doctors are first-class, and it was just to make of sure the health and well-being of Zac."
Starting running back Daetrich Harrington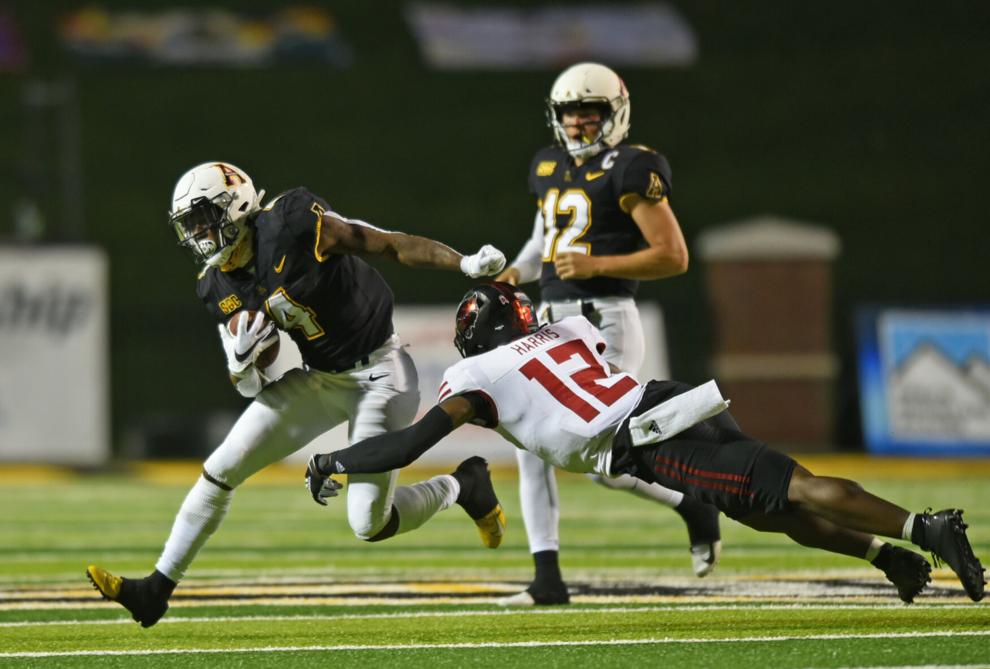 Running back Daetrich Harrington didn't play against Georgia State. The junior running back leads the Sun Belt Conference with seven rushing touchdowns and an average of 99.2 yards per game. 
"Daetrich will be out an extended period of time," Clark said. "We're trying to get an official diagnosis on that." 
This will be the third time in Harrington's career facing an injury layoff. He tore his ACL in spring 2018 but still managed to come back and appeared in two games so he could still preserve his redshirt. He missed six games last season because of a lower-body injury. 
After entering the season in a three-man contingent at running back with Cam Peoples and Marcus Williams Jr., Harrington had taken the lead-back mantle as the two others continued to rotate. Harrington is the only Mountaineers running back with more than 100 carries. 
Starting safety Ryan Huff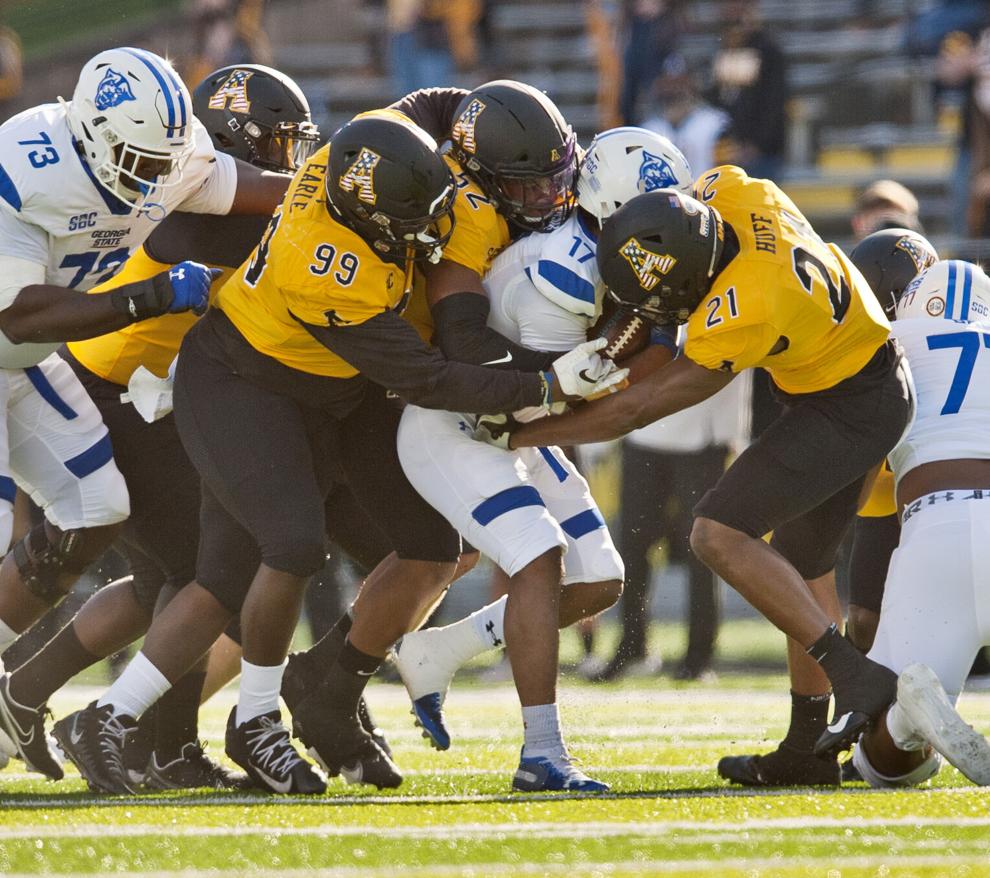 After starting the game against Georgia State, Huff exited during the third quarter. He walked off the field gesturing to his left shoulder area. 
Clark said the injury wasn't major, just a shot to the "upper extremity area." 
"Saw Ryan again this morning at treatment," Clark said. "He saw the doctor. Everything looks to be good. I think he'll be OK, but he'll be questionable for the game."
Huff is a full-time starter but has contributed mightily during his Mountaineers career. He's played safety and linebacker in his three seasons. He has a team-leading three interceptions, tied with outside linebacker Brendan Harrington.
Starting right tackle Cooper Hodges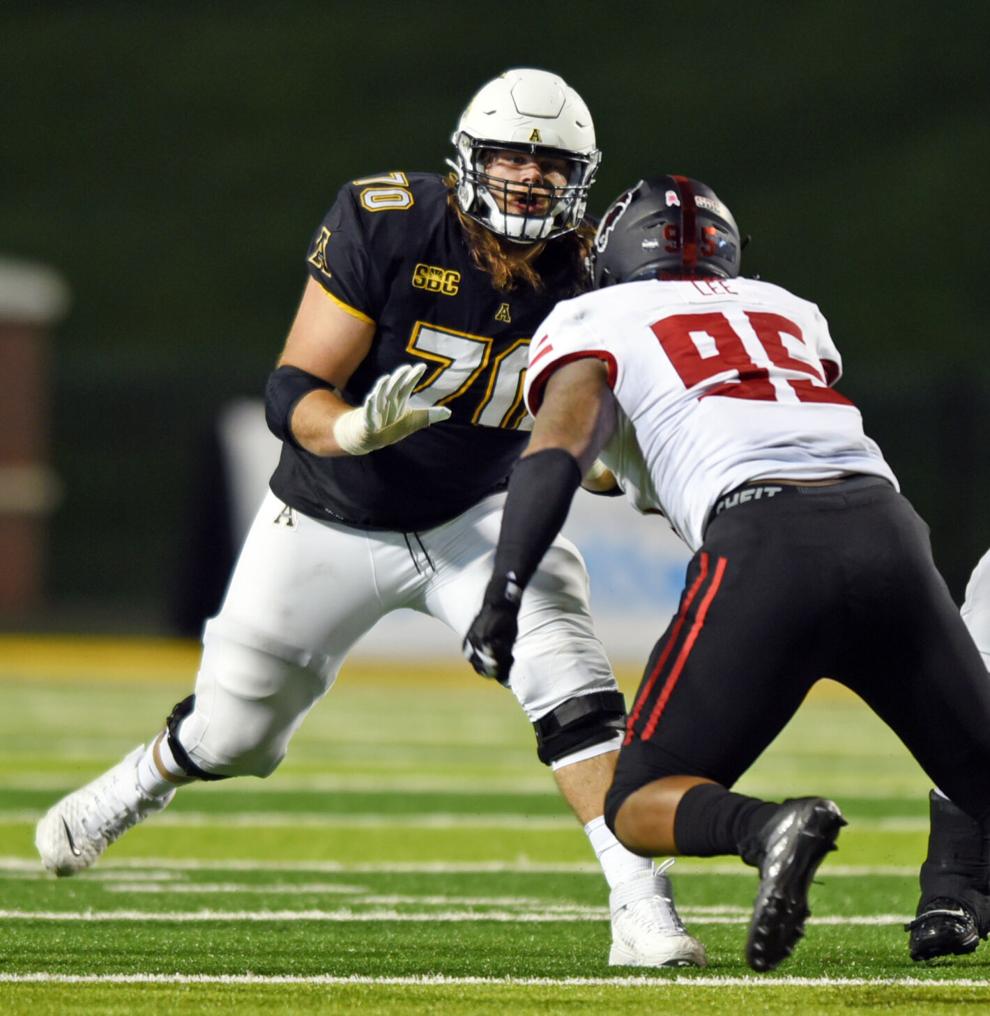 Hodges missed a start for the first time in his career on Saturday. He had started 20 straight games, including all 14 in 2019 as a redshirt freshman and this season's first six. 
Clark didn't indicate the nature of the injury.
"I think Cooper Hodges will be back this week," Clark said. "We'll have a better answer hopefully by Wednesday or Thursday, but all signs are pointing the right direction." 
Clark said that after Saturday's performance, the offensive line had a "heart-to-heart, come-to-Jesus meeting." The Mountaineers ran for 131 yards after four games of 250 or more, and Hodges' return should provide a boost.