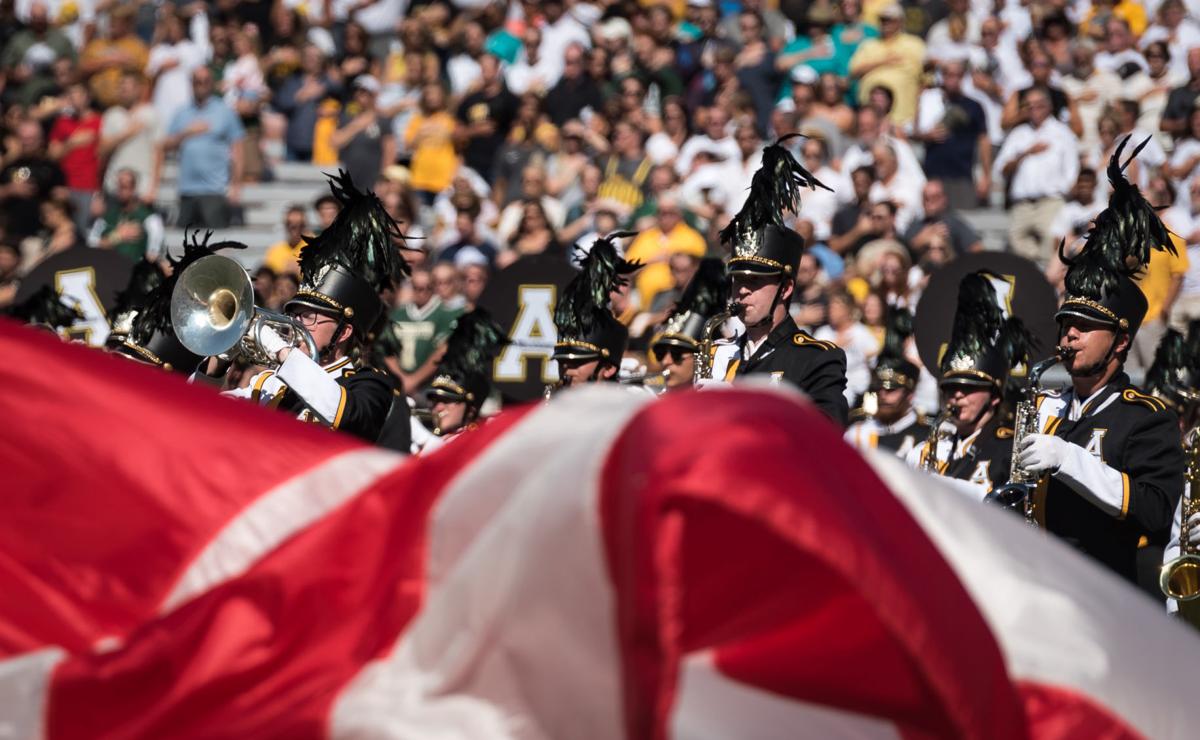 Appalachian State's football program and athletics department apparently will lose out on a $1.25 million guarantee for playing at Wisconsin because of the Big Ten Conference's decision to move to conference-only schedules for fall sports. 
Appalachian State had been scheduled to go to Madison on Sept. 19. 
"COVID-19 has caused very difficult decisions to be made throughout intercollegiate athletics," App State athletics director Doug Gillin told the Journal. "We are disappointed that our student-athletes will not have the opportunity to play at Wisconsin in 2020.
"We are working to best position our football program for the upcoming season. We also are working on volleyball schedule changes based on the Big Ten announcement, as well as the ACC's announcement to postpone fall Olympic sports until September."
The loss of App State-Wisconsin, scheduled in 2017, and the guarantee comes during a time where all of college athletics is bracing for a financial downfall brought on by the coronavirus. App State has spent the last few months trying to shave roughly 20 percent off of its typical $25 million budget. The athletics department has cut three sports — men's indoor track and field, men's tennis and men's soccer — and has also required department workers to take furloughs. 
The game was supposed to be one of two matchups with Power Five programs for App State this season. The other is against Wake Forest in Winston-Salem on Sept. 11. 
The Big Ten's move leaves App State with three non-conference games: the season opener on Sept. 5 against Morgan State, the game at Wake Forest and a Sept. 26 matchup with Massachusetts. 
And the likelihood of rescheduling the game against Wisconsin in the near future is slim also. App State has full non-conference slates scheduled through the 2024 season. 
Wisconsin running backs coach John Settle is an App State graduate, and is one of four players to have his number retired at App State.
"We are facing uncertain and unprecedented times, and the health, safety and wellness of our student-athletes, coaches, game officials, and others associated with our sports programs and campuses remain our number one priority," the Big Ten's news release stated. "To that end, the Big Ten Conference announced today that if the Conference is able to participate in fall sports (men's and women's cross country, field hockey, football, men's and women's soccer, and women's volleyball) based on medical advice, it will move to Conference-only schedules in those sports.
". . . By limiting competition to other Big Ten institutions, the Conference will have the greatest flexibility to adjust its own operations throughout the season and make quick decisions in real-time based on the most current evolving medical advice and the fluid nature of the pandemic."
Be the first to know
Get local news delivered to your inbox!